A hand coloured series of black and white photographs that pay homage to traditional Indian portrait studios from the late 19th and early 20th centuries.
Photographer Waswo X Waswo and artist Rajesh Soni talk to The Better India about A Studio in Rajasthan – a hand coloured series of black and white photographs that pay homage to traditional Indian portrait studios from the late 19th and early 20th centuries.
In 1993, Waswo X. Waswo, a photographer from the US, decided to embark on a round-the-world trip. After blowing his cash in New Zealand, he arrived in New Delhi without even a guidebook to give him directions. He says, "The only thing I knew was that I did not want to see the Taj Mahal. I wanted do something uncommon. A rickshaw-wallah captured me and took me to a travel agent who sold me a ten-day holiday in Udaipur. It was my first experience of India outside of Delhi. I loved Udaipur then and, after many years of travelling India to see the rest of the country, I love Udaipur now. It still remains my favourite place. Today it feels like home."
It felt so much like home in fact that Waswo stayed behind in India for sixteen years! He eventually built himself a house, as well as two studios, in Udaipur.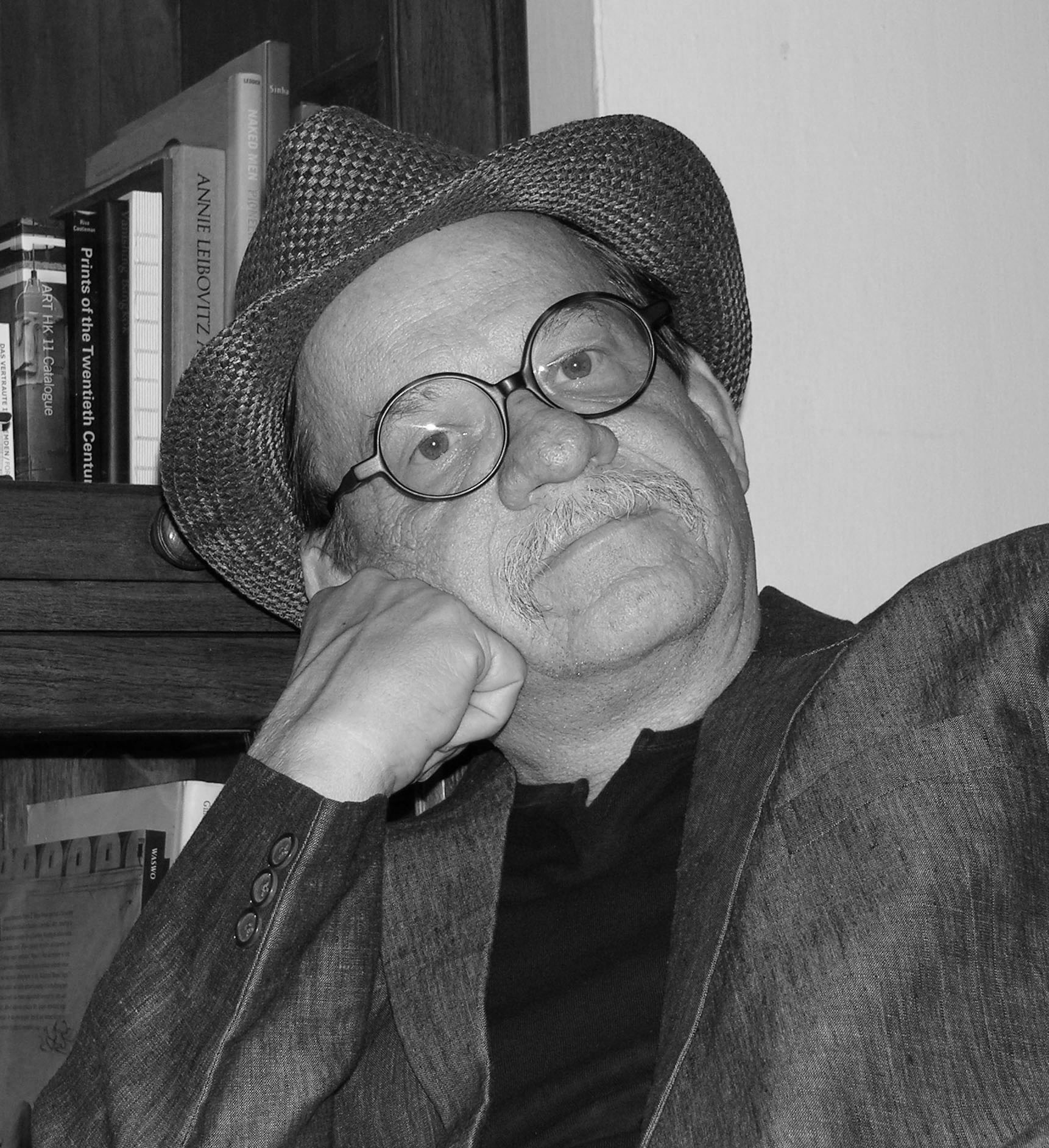 "For the first few years I travelled as a tourist and did some street photography with an old Rolleiflex camera. But I did not just want to photograph in India but also to exhibit in India. That was important to me, because I felt too many photographers had used India purely as subject matter. So in 2003, I began to showcase my first series, India Poems, through Alliance Française. To my surprise, I received both extreme acclaim and extreme criticism from both viewers and the press. I was either seen as a very talented artist or as a kind of evil orientalist. Photowallah (an exhibition) sort of begins with those reactions. I took my photography off the street and into the studio. I thought by doing so I would remove the misinterpretation that I was factually 'documenting' Indian society," he recollects.
On October 8, Photowallah opened at Exhibit 320 in New Delhi and introduced three series – A Studio in Rajasthan, Gauri Dancers and New Myths.
The series pays homage to the early 20th century studio photography tradition, but the black and white photographs have been (perhaps for the first time in Indian contemporary photography) highlighted with colour paints by Udaipur based artist Rajesh Soni.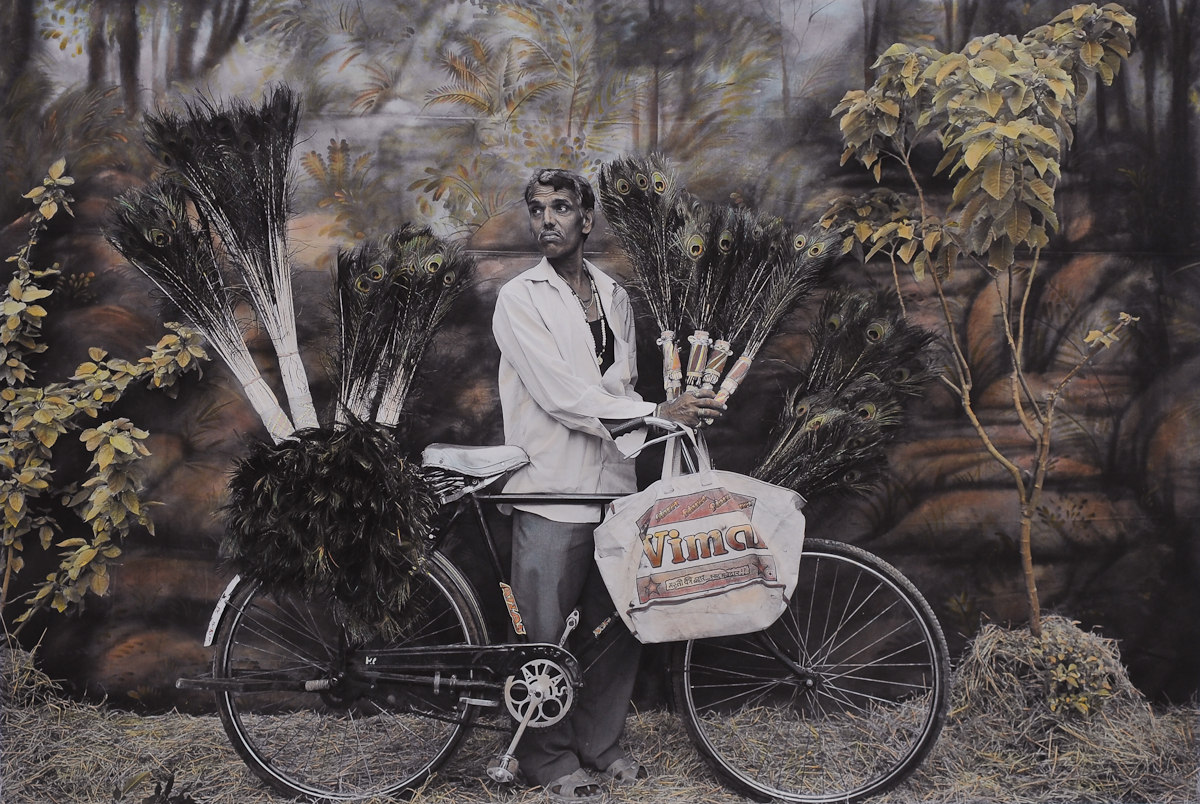 Waswo says he sought the help of his assistant Ganpat to find models for the series. The photographer also did not hesitate to contact people he knew around Udaipur to pose for his photos: his barber, a chai-wallah from his favourite chai shop or the daughter of a friend. According to him, "Sometimes we'd just meet really interesting people on the street and ask them if they'd like to model. So, in some ways, what I do is still some sort of 'street photography', but all the models now get paid. The studio eventually shifted to the village of Varda outside of Udaipur, so of course most of our models now come from the village itself."
The models are photographed against a painted linen backdrop and the digitally printed black and white photographs are handed over to Rajesh Soni.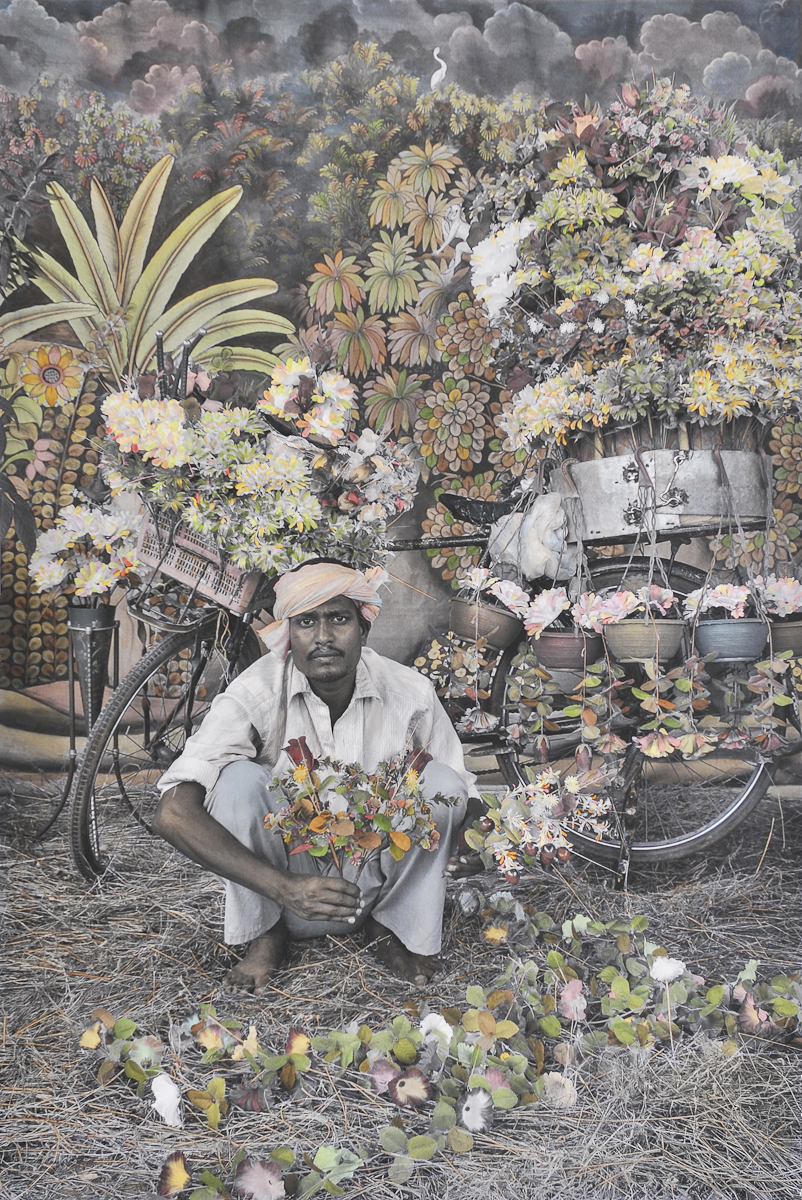 Rajesh belongs to a family of artists; his grandfather Prabhu Lal Soni was a photographer and hand colouring artist for the Mewar court.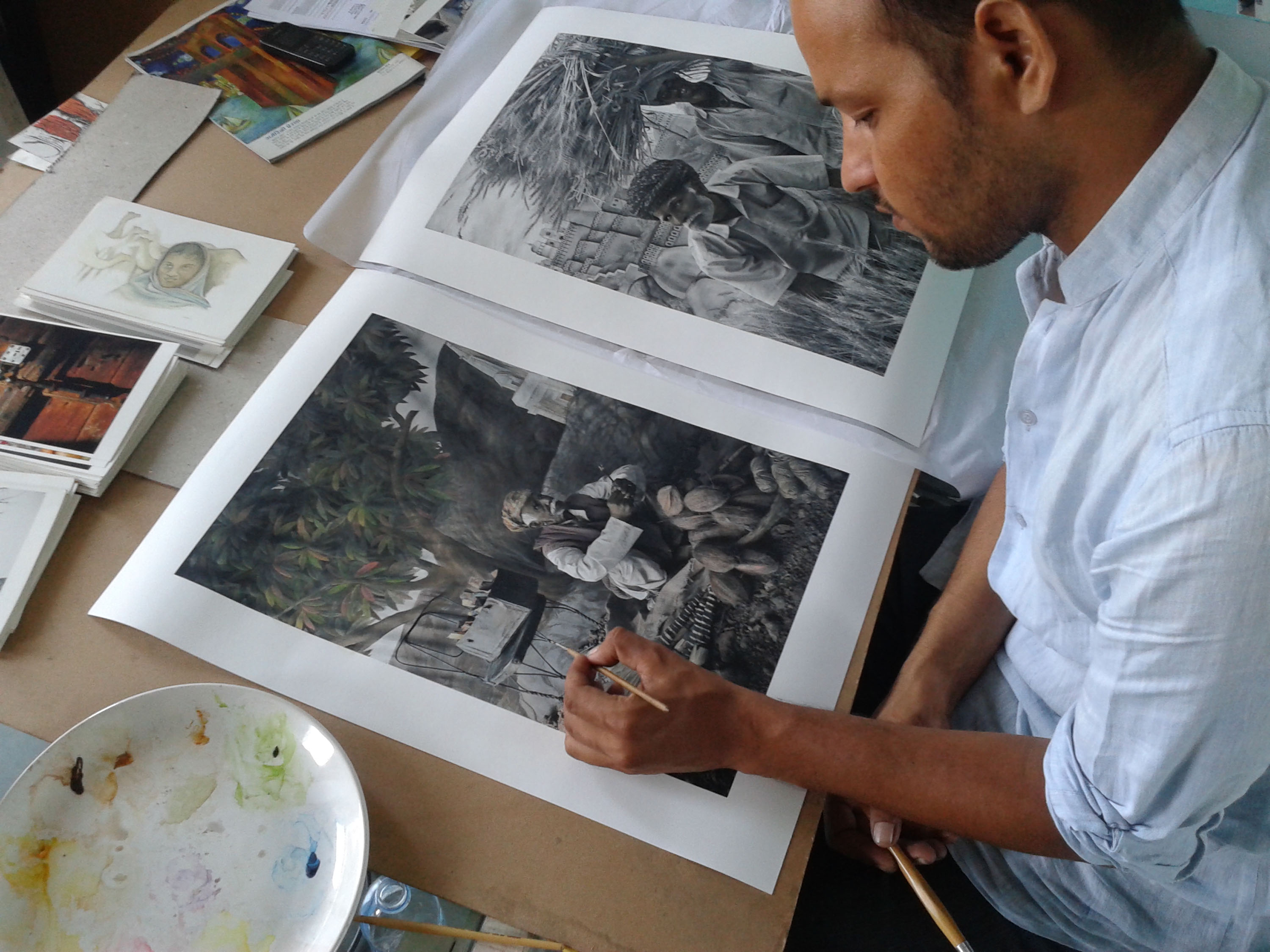 The manual application of paints over old black and white photographs was a common practice before colour prints evolved. Hand colouring heightened the realism of the photographs and highlighted details vividly.
Was Rajesh influenced by his grandfather? He says, "Actually, I've never seen my grandfather. My father always wanted to be an artist but ended up being a photojournalist to make ends meet. When he took me to the City Palace in Udaipur and showed me my grandfather's painting, he told me I must uphold the legacy."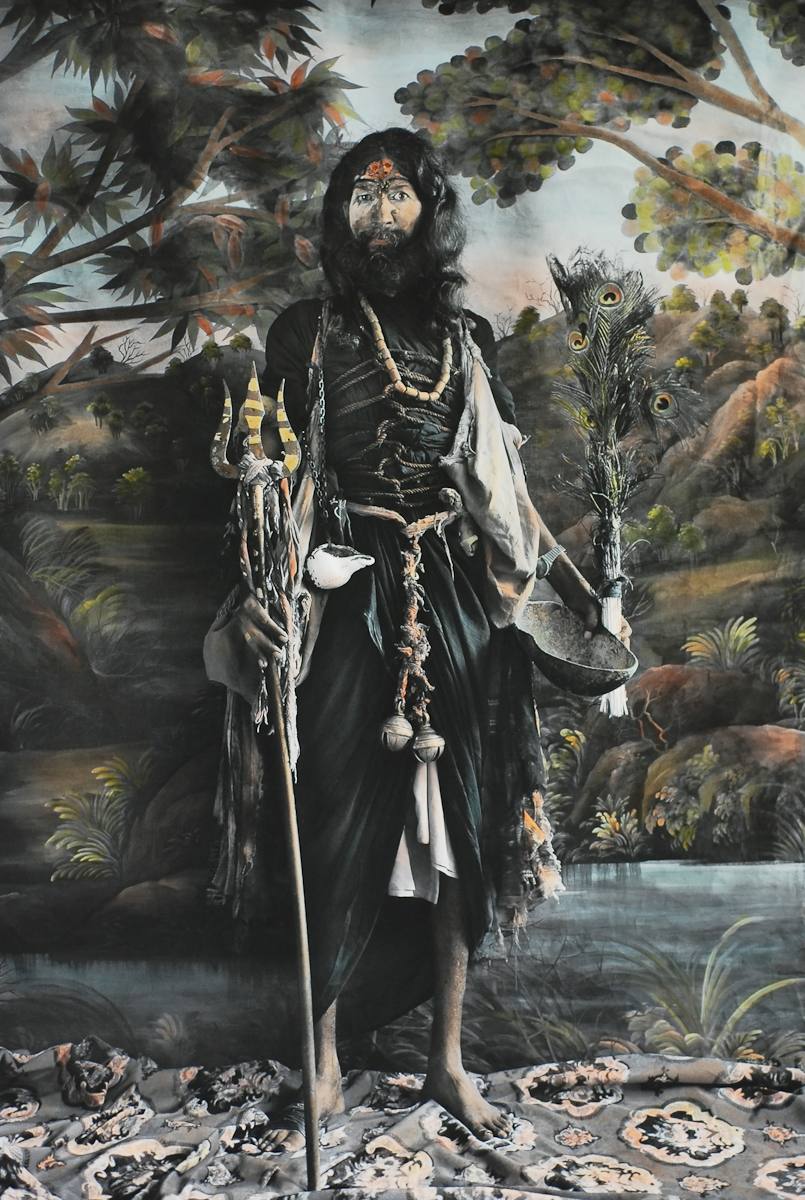 Rajesh started practising painting various landmarks and heritage buildings around Udaipur; he says his style was influenced by Raja Ravi Varma's realistic portraits. Rajesh adds, "I met Waswo in 2002 and he asked me if I'd be interested in collaborating with him as a photo-colourist around 2007. He took the pictures and I gave them colour. With the series A Studio in Rajasthan, I'm reinventing old photo colouring techniques. Traditionally, photographs were painted over using oil paints and the intention was to trick people into believing that they were not photographs but paintings. I decided to use watercolours in this series because I didn't want the paint to hide the photos but enhance them."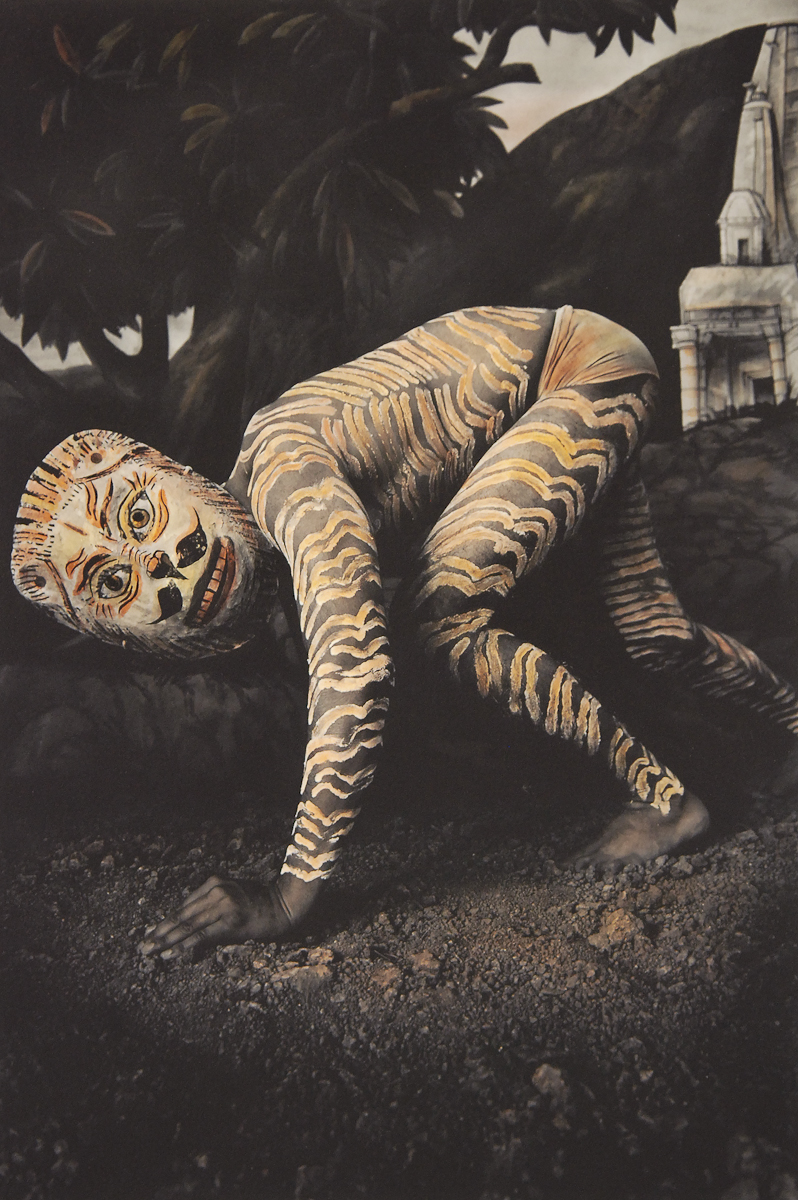 When the artist-photographer duo displayed A Studio in Rajasthan in Bangkok, the people attending the exhibition falsely accused them of using printed photographs. "That's when we decided to put up a video of me painting the photos whenever the series is on display," Rajesh chuckles.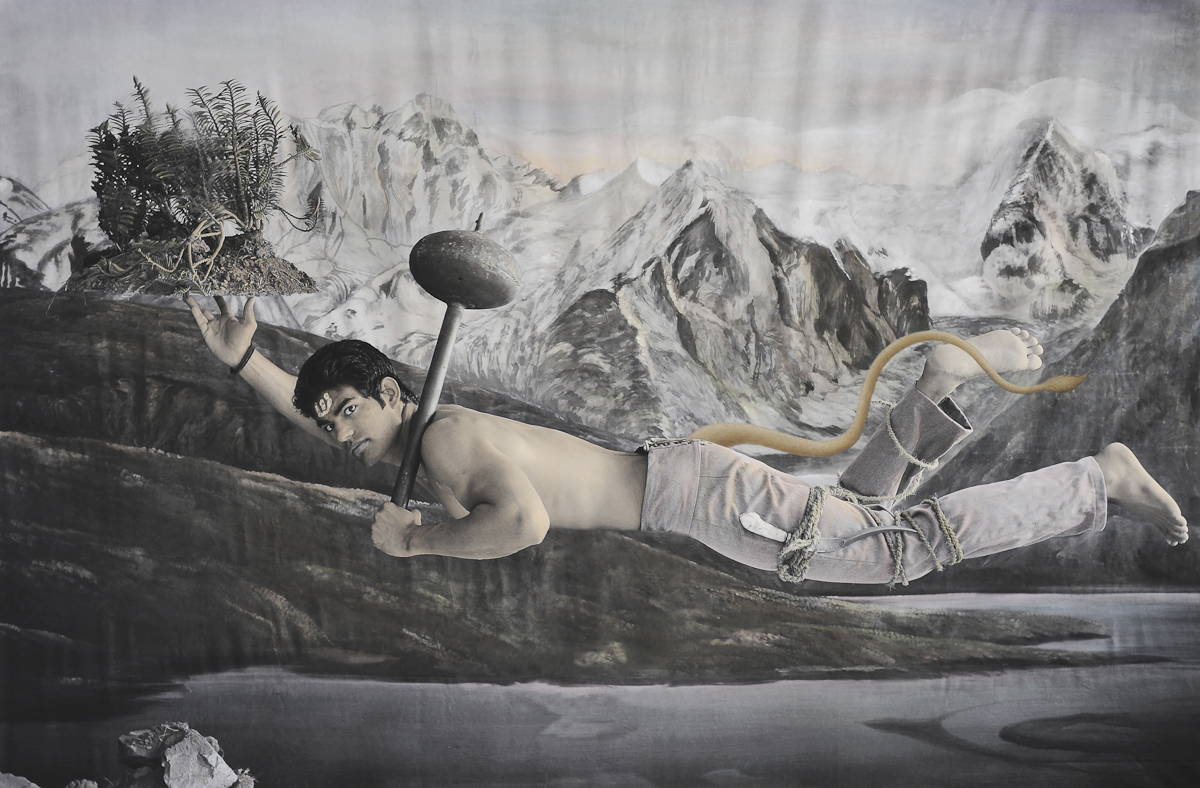 A Studio in Rajasthan features all kinds of people – from sweepers to blacksmiths to cross-dressers. When asked if he would classify this series as ethnographic photography, Waswo says, "I don't consider my photographs ethnographic, in fact I think of them as quite the opposite. Old style, British era ethnographic photography was hardly an exercise in portraiture. The so-called 'natives' were often forced to pose, not paid, and hardly ever looked natural, much less happy. It was a silly attempt at quasi-scientific study. Still, if we look at it objectively, some of that work is still of great value, as it documented people, the clothes they wore and the tools they used – these have long disappeared. So, like it or not, these photos have become a part of our shared visual record. Our (Rajesh and Waswo's) work responds to both the positives and negatives in history. There is an element of homage to the aesthetics of some of the best vintage ethnographic work, but there is also a tongue-in-cheek mocking of its scientific pretensions. We like to capture personality in our images. I like to think the people who pose for us reveal something of themselves as individuals rather than 'types'. Often, we elevate common labourers into sumptuous surroundings that give their portraits a sense of status that they normally do not enjoy, or, conversely, we have well-known personalities in the art world pose as villagers. The intent of all this is to make viewers question what they are seeing."
The show in Delhi ended on the 14th October and it now travels to Gandhinagar, Bangalore and Bombay. Tasveer will also present a selection of photographs at Paris Photo in November.
To know more visit their website.
To look at more of Waswo's work, click here.
Like this story? Or have something to share? Write to us: contact@thebetterindia.com, or connect with us on Facebook and Twitter.
NEW: Click here to get positive news on Whatsapp!