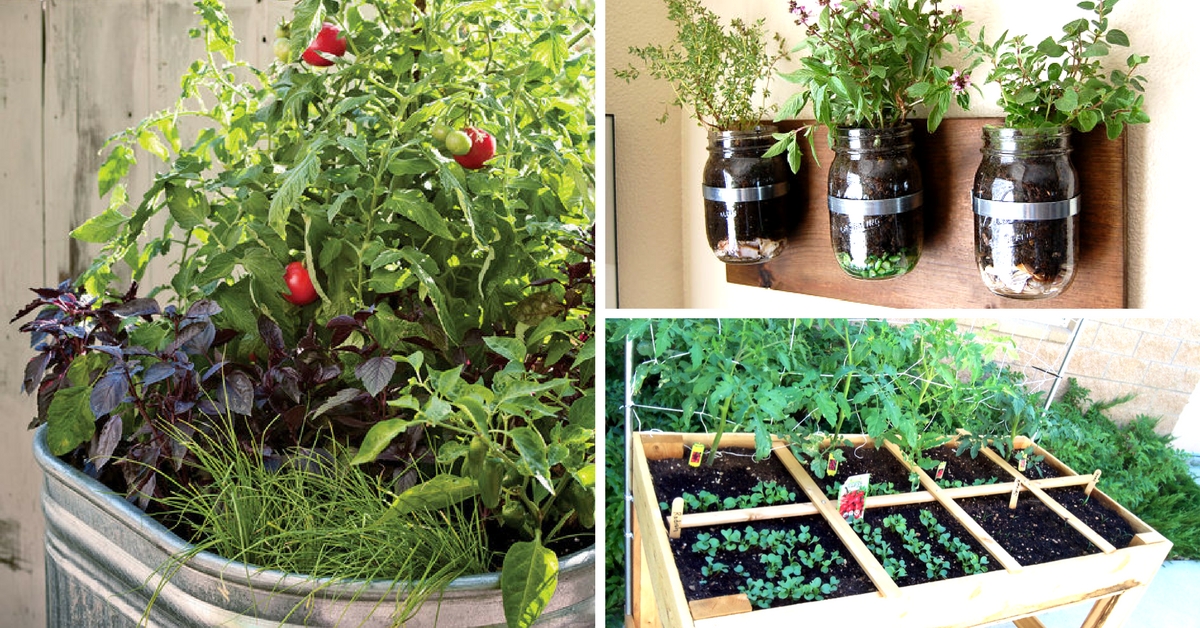 Here are 5 great urban gardening ideas for those of you who live in smaller spaces, but still want to indulge your green thumb.
Whether you are trying to grow fresh veggies for your salad or want to try your hand at creating a herb garden, living small can often cramp your green dreams. But guess what? You can actually grow more than you realize in really small areas as long as they get a bit of direct sunlight, something most Indian homes are amply blessed with. So, don't let a tiny apartment or lack of a backyard deter you from creating that small green space of your dreams.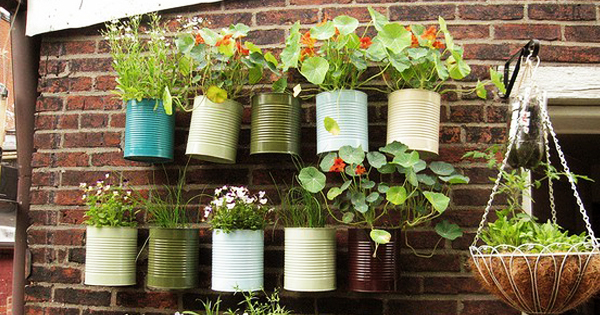 Here are 5 great urban gardening ideas for those of you who live in smaller spaces, but still want to indulge your green thumb.
1.  A Tabletop Square Foot Garden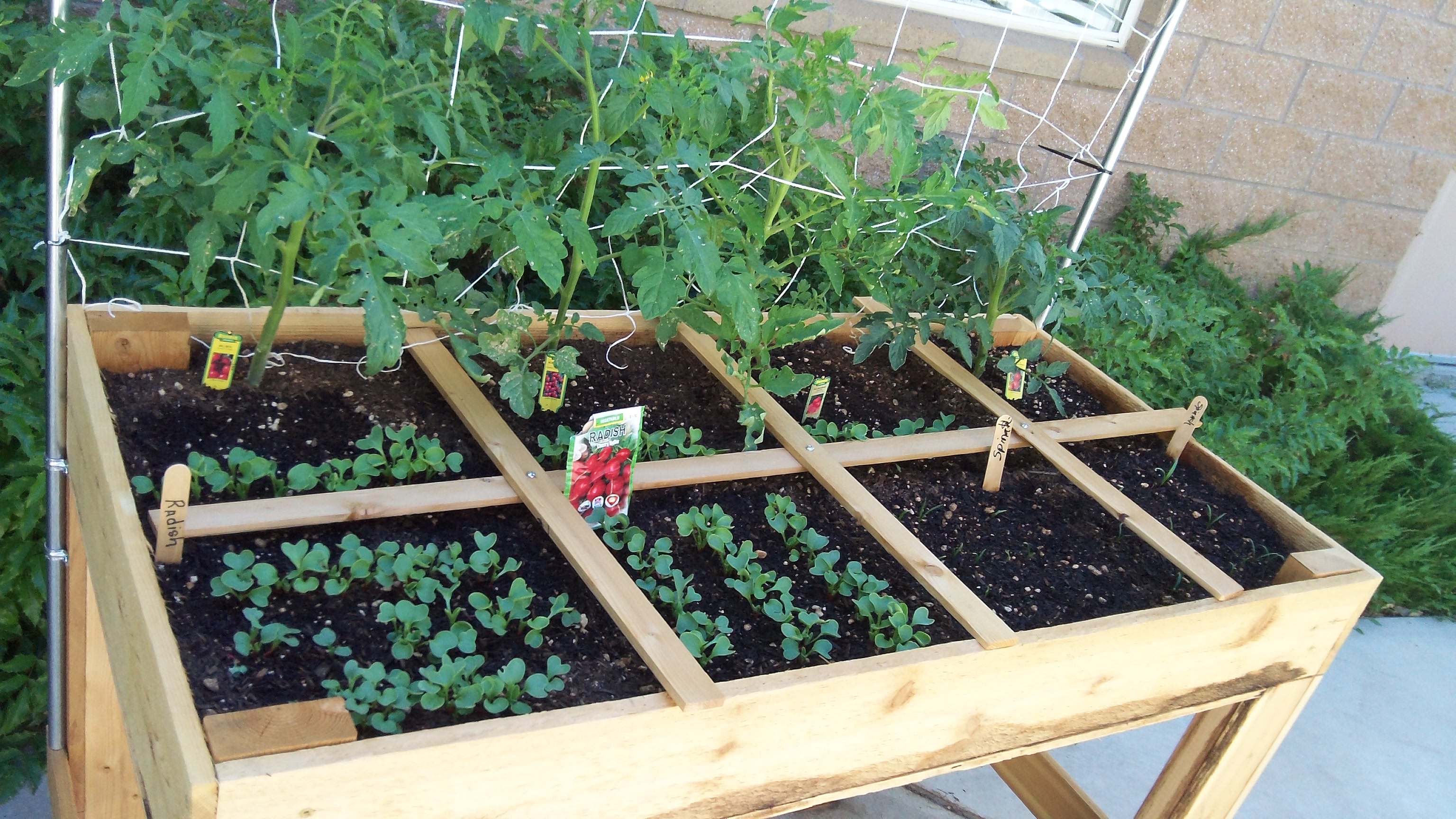 Square Foot Gardening is a simple and unique method of raised bed gardening in which the seeds or seedlings are planted in clearly marked 1×1 square foot plots. It is the perfect solution for those that would love to garden but feel they don't the space, time or experience. Elevated square foot gardens are also an ideal solution for the elderly, those in wheel chairs, and anyone who finds it difficult to bend while gardening.
Here are some easy tips and designs for building and planting a square foot garden.
2. DIY Self Watering Planters and Pots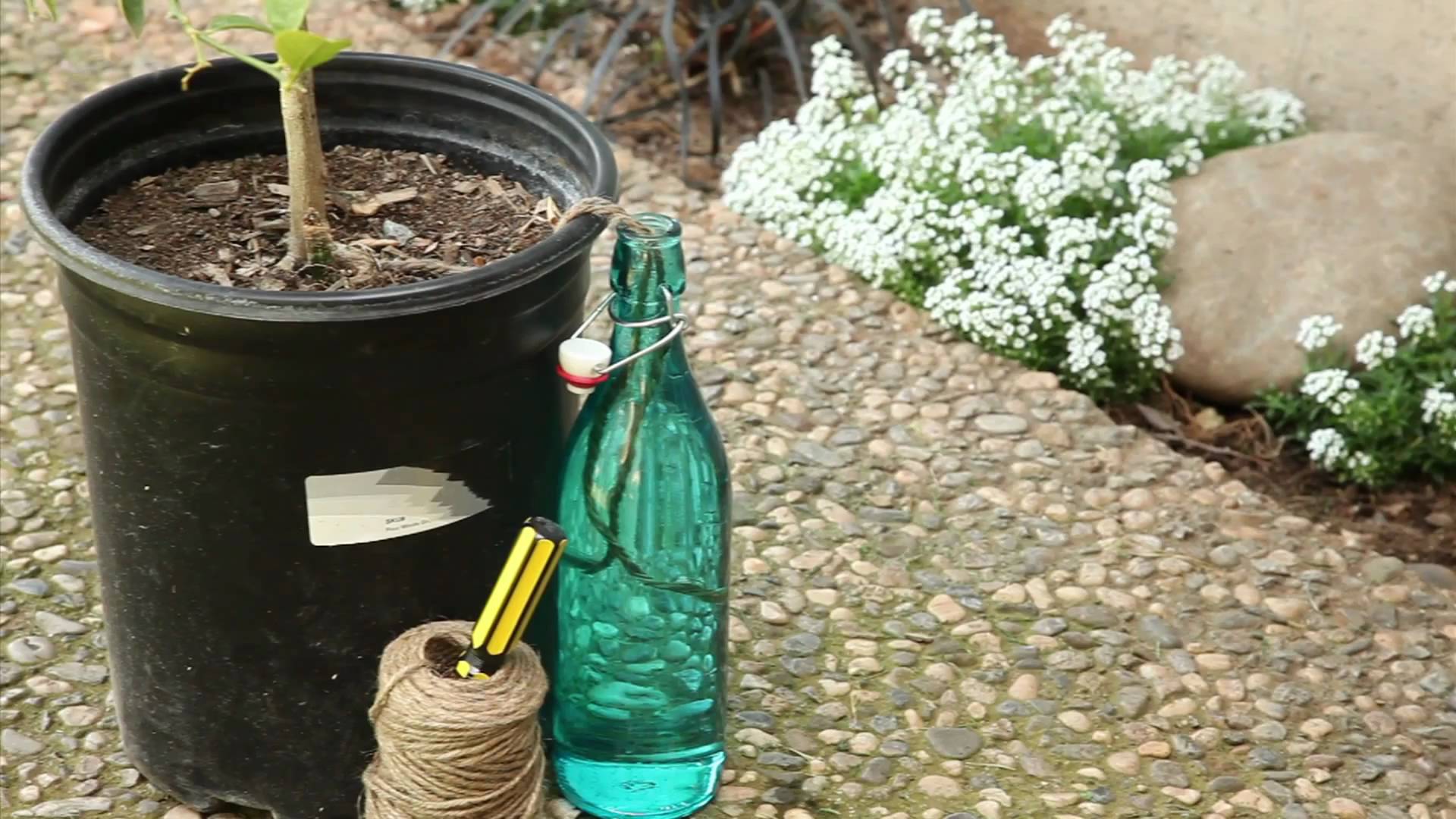 If you're a 'set it and forget it' kind of gardener, you might want to build small self-watering systems that lets you grow plants with a minimum of space and effort. Once these DIY pots have been set up, all you have to do is pour water into a reservoir every now and capillary action will ensure that the plant will wick up water as needed through its roots.
So, if you are worried about forgetting to water your plants or going on a vacation and coming back to a dead plant, here's how you can make a super easy DIY self-watering pot!
3. Shoe Organizer Garden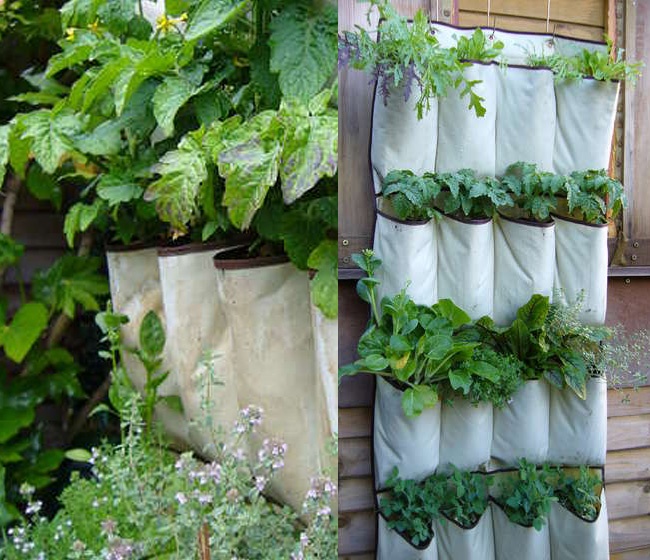 Turn a shoe organizer into a vertical garden and as long as you have even a sunlit balcony railing, you'll have more than enough room to grow fresh herbs and greens for use in your kitchen. Making this is seriously simple – hang a canvas shoe organizer, fill it with compost-rich gardening soil, and plant your favorite herbs or greens in the pouches.
Here's how you can make one.
4. Mason Jar Herb Garden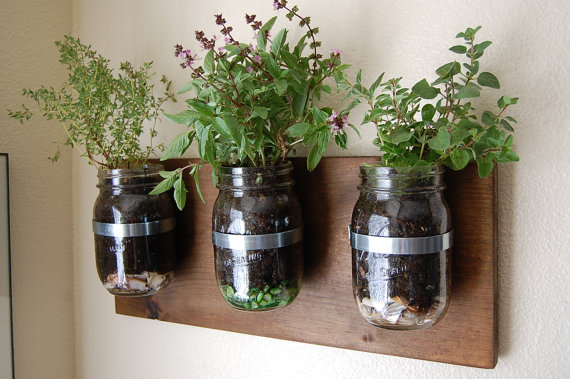 Growing herbs indoors is an easy choice when using fresh herbs are an integral part of your kitchen routine. Most herbs are extremely easy to grow and growing them in a mason jar is simple as long as you provide plenty of light and proper drainage. Plus, the added benefit is that inexpensive mason jars have an innate rustic style that adds a flair to kitchen decor. However, you could also use pasta jars, pickle jars or whatever other glass container you come across for this project.
Here's how you can make a mason jar herb garden.
---
Also Read: Fresh Flavours for Your Food: How to Start Your Very Own Herb Garden at Home
---
5. A One Pot-Many Crops Vegetable Garden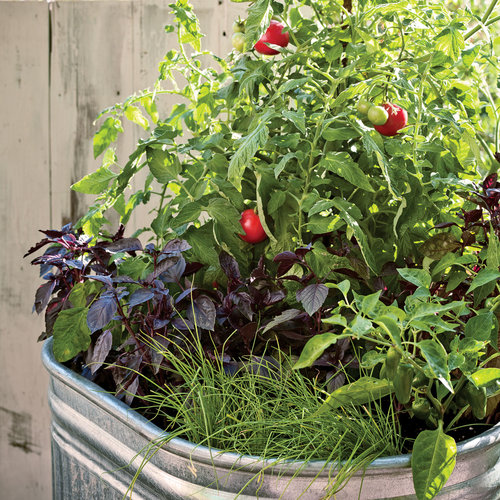 The smallest and simplest of urban gardens is simply a single large pot. A relatively large pot can be surprisingly productive if one maximises its potential. If you plan the growing year carefully, one can harvest 10 different crops in a single year by combining compatible plants. All you need to do is get a large tub or trough, drill some drainage holes, fill it with soil and then plant complementary groups of plants together for a plethora of fresh, home-grown vegetables all year round.
Here's how you grow vegetables throughout the year with just one pot.
Here are some other urban gardening basics to help you along:
1. Start simple
Basic vegetables like basil (tulsi), mint leaves (pudina), coriander, curry leaves, chillies, lemon grass and different varieties of spinach are the easiest to grow. Since they don't require too much sunlight, these plant can be kept in a living room or placed near the window. Once you are well-versed with simple plants, graduate to growing cabbage, cauliflower, capsicum, radish, onions and tomatoes. Also, remember to get open pollinated seeds for whatever you plan to grow.
2. Recycle and reuse
You don't need to invest in fancy or earthen pots – plastic bottles, buckets, tubs and old tyres are great for growing plants too.
---
You May Like: Green Living: 20 Ingenious Ways to Reuse Plastic Bottles Instead of Trashing Them
---
3. Make your own soil
Nutrient-rich soil that supports  healthy plant growth is simple to prepare and the results are extremely effective. Composting your kitchen scraps and adding cowdung is a great way to enrich your gardening soil. Also, keep sprinkling some fresh soil and wood ash in the pots from time to time.
4. Always mulch your soil
Keeping the soil covered with a layer of dry crushed leaves, sugarcane baggase or even newspaper helps in reducing loss of water due to evaporation. It also insulates beneficial micro-organisms in the soil from direct heat while providing food for them.
We bring stories straight from the heart of India, to inspire millions and create a wave of impact. Our positive movement is growing bigger everyday, and we would love for you to join it.
Please contribute whatever you can, every little penny helps our team in bringing you more stories that support dreams and spread hope.