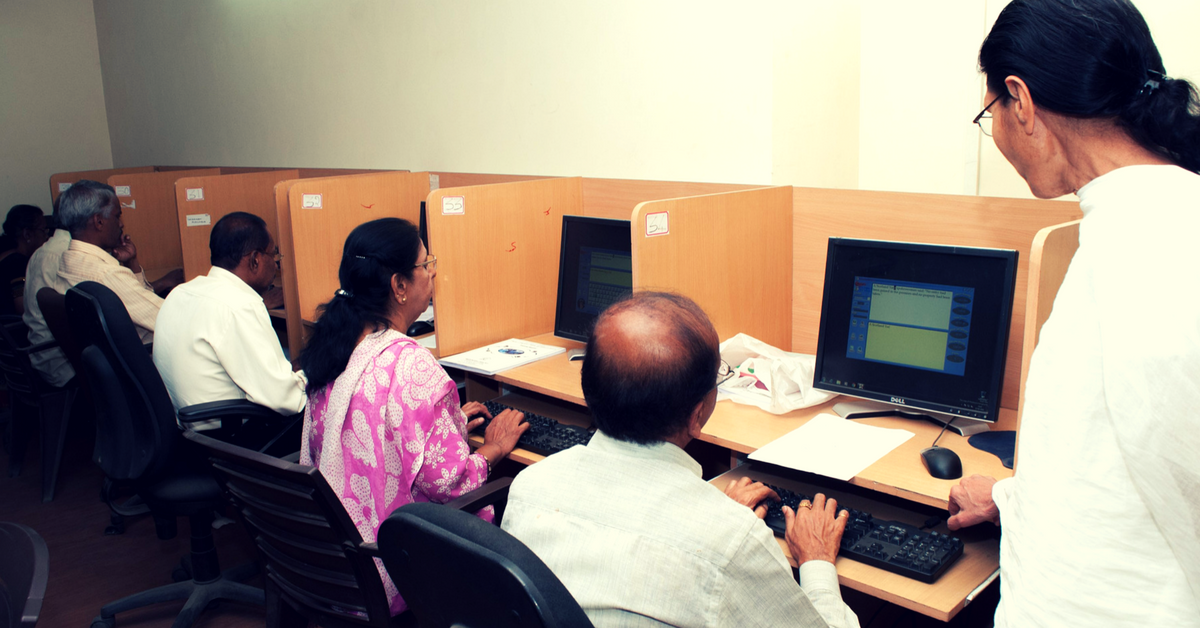 The Jobs 60+ programme, run by Bengaluru-based Nightingales Medical Trust, is introducing senior citizens to the world of PCs to help them prepare for a fresh career start in today's technology driven world.
---
This article on using computers for change is a part of the
India Digital
series powered by Intel India.
---
The Jobs 60+ programme, run by Bengaluru-based Nightingales Medical Trust, is introducing senior citizens to the world of PCs to help them prepare for a fresh career start in today's technology driven world.
The air in the room crackles with excitement as students wait with bated breath for their PCs to boot up. Their teacher patiently takes them through the basics of operating the machines and, before long, the students, many of whom are first-time PC users, are lost in exploring a new digital world. Sounds of cautious typing are followed by happy sighs as they master yet another facet of this technology.
To the students, all in their 60s and 70s, the PC represents a bridge that connects them to new employment opportunities and helps them live with dignity. Every day, economically vulnerable senior citizens make their way to one of Nightingales Medical Trust's four centres, to participate in the month-long Jobs 60+ Programme.
THE GENESIS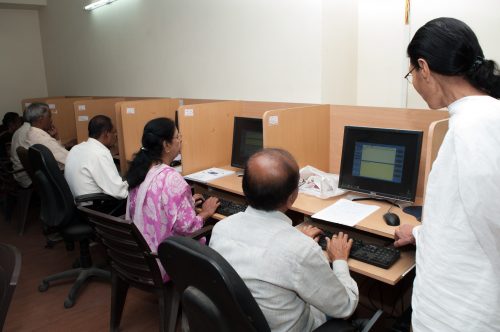 As employees of a private hospital in Bengaluru in the 1990s, Dr Radha S Murthy and Mr S Premkumar Raja often interacted with patients who found it difficult to commute to the hospital regularly but were in desperate need of medical home care service. It was seeing these patients' plight that prompted the doctor duo to start Nightingales Home Health Services (NHHS) in 1996.
"Most of the beneficiaries of the home health care service were senior citizens and it was while interacting with them that we realised that there was an urgent need for a service that went beyond just medical help," said Dr Murthy. "We felt that if necessary facilities were provided to cater to the physical, emotional, financial, and social needs of elders, they would be better equipped to cope with the ageing process."
This belief led to the creation of the Nightingales Medical Trust (NMT) in 1998.
---
You may also like: How Children from India's Largest Slum Are Turning App Developers to Solve Community Problems
---
"When the organisation first came into existence, we did not envision the various fields it would end up having a presence in," said Mr Raja, referring to the Trust's various initiatives, including its Nightingales Centre for Ageing and Alzheimer Patients in Kasturi Nagar, Bangalore, Telemedicine enabled ETCM-Dementia Care Facility in Kolar, enrichment centres for senior citizens, and helpline service to tackle elder abuse.
Each initiative was created to address a specific problem faced by the elderly in India, in a bid to realise the organisation's vision of providing them with a life of dignity. The Nightingales Jobs 60+ initiative is yet another move in this direction.
EQUIPPING THE ELDERLY FOR A DIGNIFIED SECOND INNINGS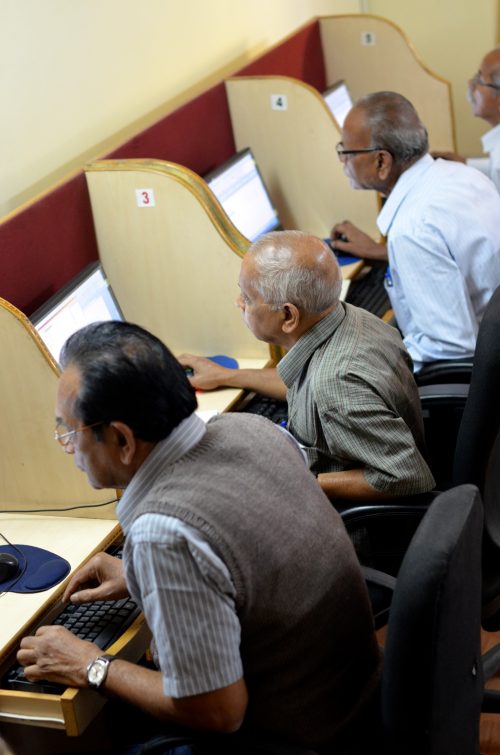 "India is home to over 100 million elderly, a number that is expected to rise to 324 million by 2050. Of these, only 10% of retired employees get pensions from the government and 90% are forced to survive either on other sources of income like savings, or depend on their children. Since the cost of living goes up after a certain age due to an increase in medical expenses, the lack of a sustainable source of income often leads to dependence, insecurity and distress within the family. Such a situation also steals the dignity and independence of the elderly," explained Dr Murthy.
"These days, many people in their 60s and 70s are physically fit and employable. They often feel the need to continue working, even after retirement, to ensure their economic independence and good quality of life. Nightingales Jobs 60+ helps them do just that," said Mr Raja.
Set up in October 2011, the programme aims to enhance the skills of senior citizens so they can avail of post-retirement job opportunities.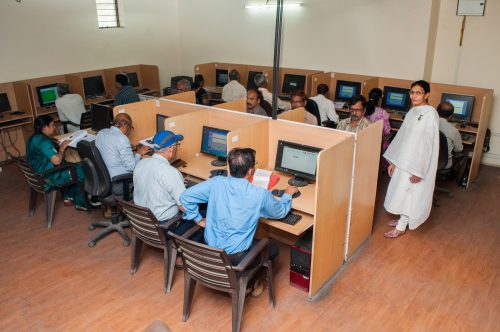 "When we decided to set up Nightingales Jobs 60+ to provide employment opportunities for senior citizens, we realized that understanding how to operate a PC plays a key role in the market, and those who are not well-versed in how to use it, tend to lag behind in their chosen field of work," said Mr Raja. "Today, every job requires a basic understanding of how to operate a PC. Unless one is computer literate, one is not considered suitable for employment," he added.
The PC-training programme has experienced facilitators, including corporate volunteers teaching senior citizens how to operate PCs; use MS Word, MS Excel, and MS PowerPoint; use the internet; and send emails. All this is done at a pace they are comfortable with and in a way that allows them to learn easily.
---
You may also like: This Indore-Based Startup Is Introducing India to the Internet
---
Currently run in four of Nightingales Medical Trust's centres across Bengaluru: KR Market, Kasturi Nagar, JP Nagar, and Shantinagar, the cost of the programme is Rs.1, 000/- for the entire duration.
A two-month long certificate programme in accounting software called Tally is also available for seniors with a background in accounting.
NMT's holistic approach to the programme translates into the implementation of career counselling sessions and soft-skills training for the seniors.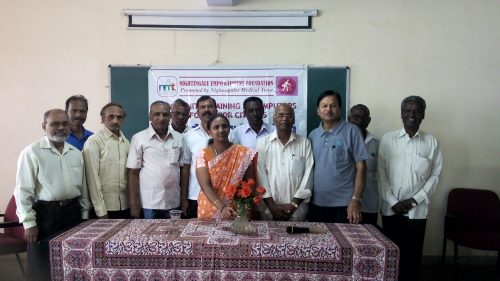 On completion of the programme, the organisation helps connect senior citizens with prospective employers through an annual job fair.
"It was rather difficult to sell the concept of re-employable elders and to convince employers that senior citizens are still fit to work," admits Mr Raja. But once employers saw the enthusiasm of the seniors, their willingness to learn, and the ability to operate a PC comfortably, these challenges were overcome.
AN INCLUSIVE DIGITAL INDIA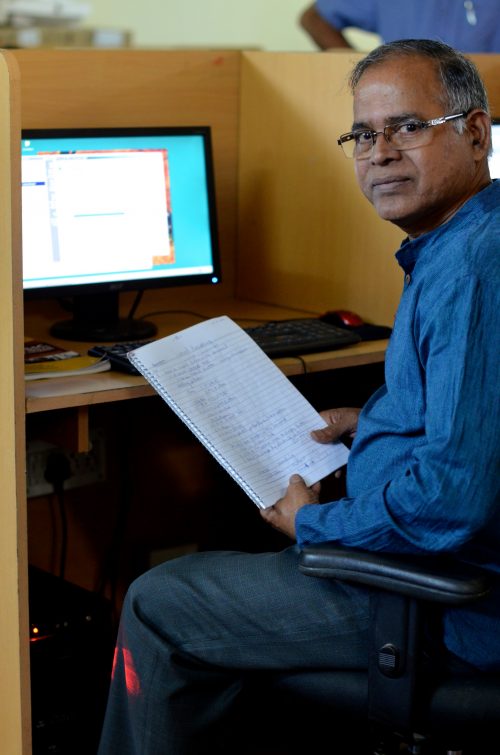 Over the years, the organisation has trained more than 1,000 elders, and has successfully placed 811 of them in part-time and full-time jobs.
Over 4,400 elders and 234 employers have also registered with the organisation's 'Job Portal for Elders' initiative.
---
You may also like: From Digitally Illiterate to Networking Guru
---
"The exposure provided by the course has not only boosted our confidence but has also pushed us beyond our earlier limited horizons. I have no doubt that it shall help us in the second innings of our lives," said Joseph Britto, a beneficiary of the programme.
Retired Col. Francis Xavier echoes the sentiment: "The computer training programme came at just the right time for me. Today, I work as an admin manager in a company and all my work is on the PC. Thanks to the programme, however, I can stand confidently among my colleagues and do justice to my job."
The organisation is now looking at starting mobile computer and smartphone training labs to reach out to elders in remote areas to ensure that a digital future is a reality for every citizen of this country.
To learn more about the Jobs 60+ Programme, click here.
---
This story is part of our series with Intel India's initiative Ek Kadam Unnati Ki Aur, in collaboration with national and regional governments to empower non-urban citizens through technology, in 10 states of India.
---
Like this story? Or have something to share? Write to us: contact@thebetterindia.com, or connect with us on Facebook and Twitter.
NEW: Click here to get positive news on Whatsapp!