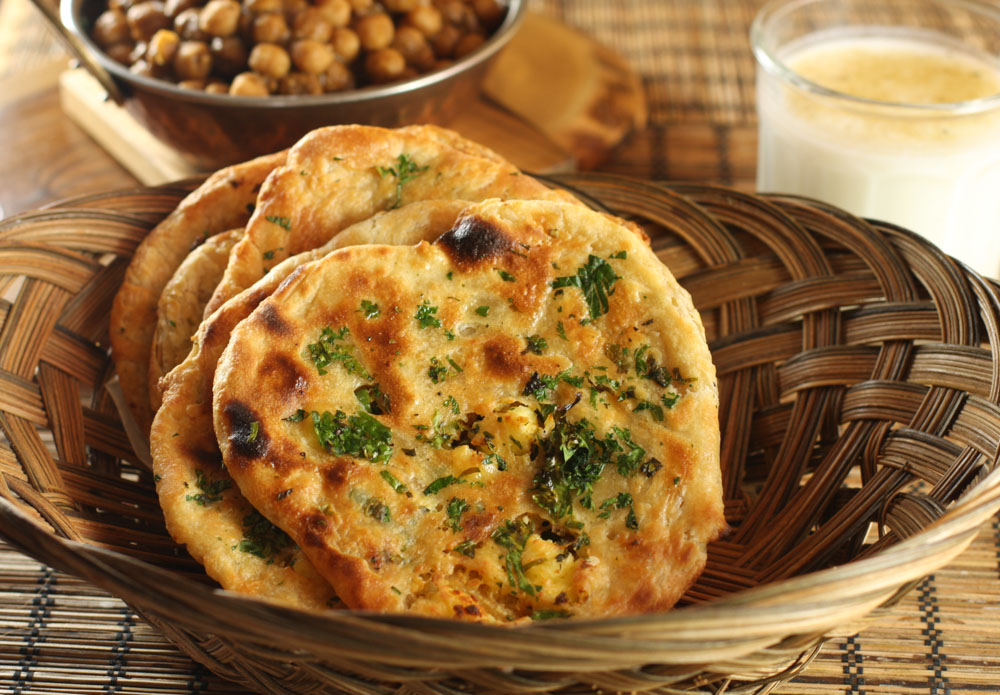 For those of you who have wondered about the difference between the dhebra and the rotla, here is an article that explores the culinary secrets of India's bread basket and more!
A little-noticed culinary gem, freshly made flatbreads are an integral part of traditional Indian home-cooked meal. Deceptive in their simplicity, these Indian cuisine essentials seem easy to make but they actually requires a complex balance of textures and flavors.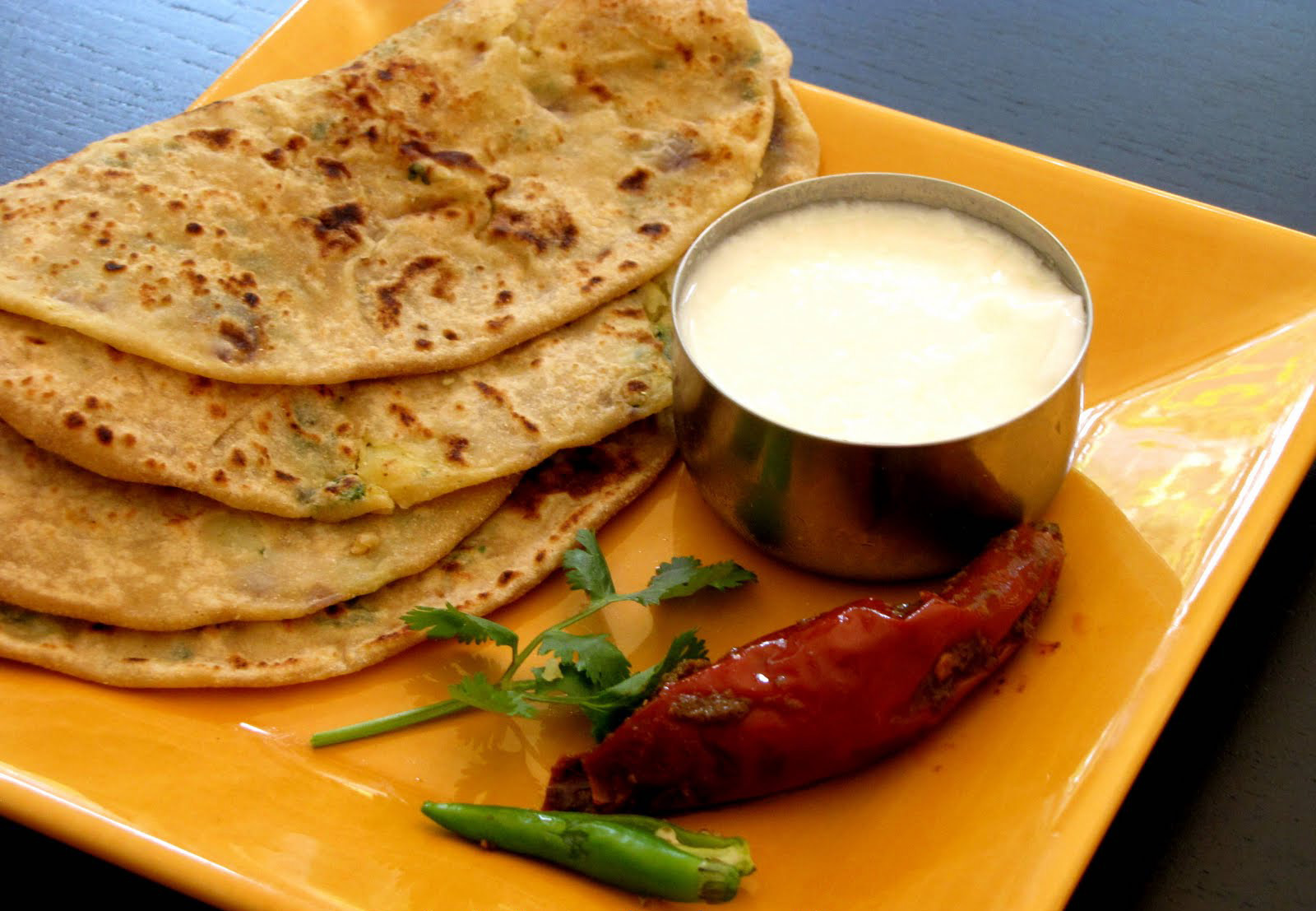 There are several theories about the origin of flatbreads in India. One theory says that the earliest flatbread, roti, originated in the erstwhile state of Awadh. A coarser and thinner avatar of the plumper Persian flatbread, barbari, it is believed that roti for ancient travellers, was like a bowl that helped one hold the curry while enjoying the meal, thus negating the need to carry utensils while travelling.
Another interesting version states that roti is the Indianised version of an unleavened flatbread that travelled all the way from the Swahili people of East Africa.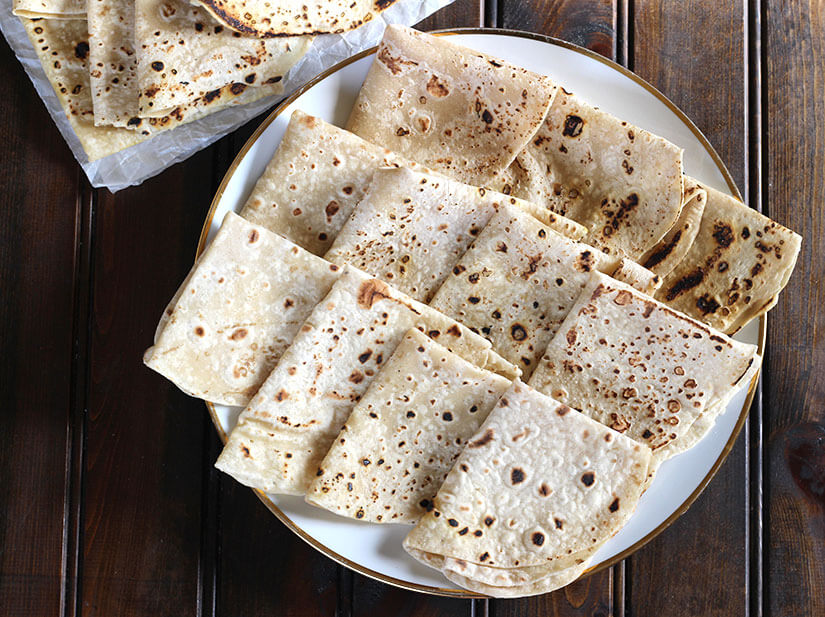 However, various ancient Indian texts suggest that round flat breads existed in ancient India. Vedic texts mention purodhashas (the word believed to the precursor to the words pataha or paratha) as thick pancakes, stuffed with dry lentils or vegetables, offered to deities during Vedic rituals.
The word rotika has been mentioned in the 16th century medical text Bhavaprakasa to describe a bread used to eat curries with. Flatbreads resembling bowls have also been described in Tulsidas's 16th century epic poem, Ramcharitamanas. Kannada literature between the 10th and 18th centuries also talk about an unusual method of roasting flattened wheat dough that is then eaten with sugar and edible camphor – these methods mentioned are still used in making the rotis today!
During the medieval period, the roti is believed to have been a royal favourite. Abul Fazl's Ain-i-Akbari mentions that Mughal Emperor Akbar was extremely fond of eating the thin, roasted, wheat flatbread with ghee and sugar.
The first mention of naan in India has also been found in the medieval-era notes of the Indo-Persian poet Amir Kushrau. According to his memoirs, naan-e-tunuk and naan-e-tanuri (accompanied by keema and kebabs) were very popular as breakfast food in the Mughal court.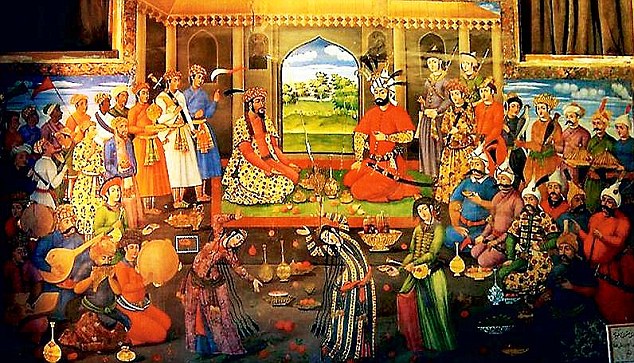 The story goes that by the time Shah Jahan came to power, chefs in the royal kitchens had started replacing naans with kulchas stuffed with vegetables and meat. However, his son Aurangzeb had more austere tastes and preferred palm-sized rotis over lavish flat breads like the kulcha. It is believed that rotis finally became popular during his reign.
During the colonial era, the phulka (roti roasted on fire till it puffs up) became popular in the dining rooms of the British army. It is also believed that the staple food for the armies of Tantia Tope, Rani Lakshmi Bai and Kunwar Singh during the revolt of 1857 was the humble combination of chapati (another name for roti) and jaggery.
---
You May Like: Chapati Movement: How the Ubiquitous and Harmless Chapati Had Terrified the British in 1857
---
Today, India has a vibrant assortment of delicious traditional flatbreads that stand testament to the diversity of flavors and food traditions in the country.
For those of you who have wondered about the difference between the dhebra and the rotla, here is an article that explores India's bread basket and more!
1. Akki Roti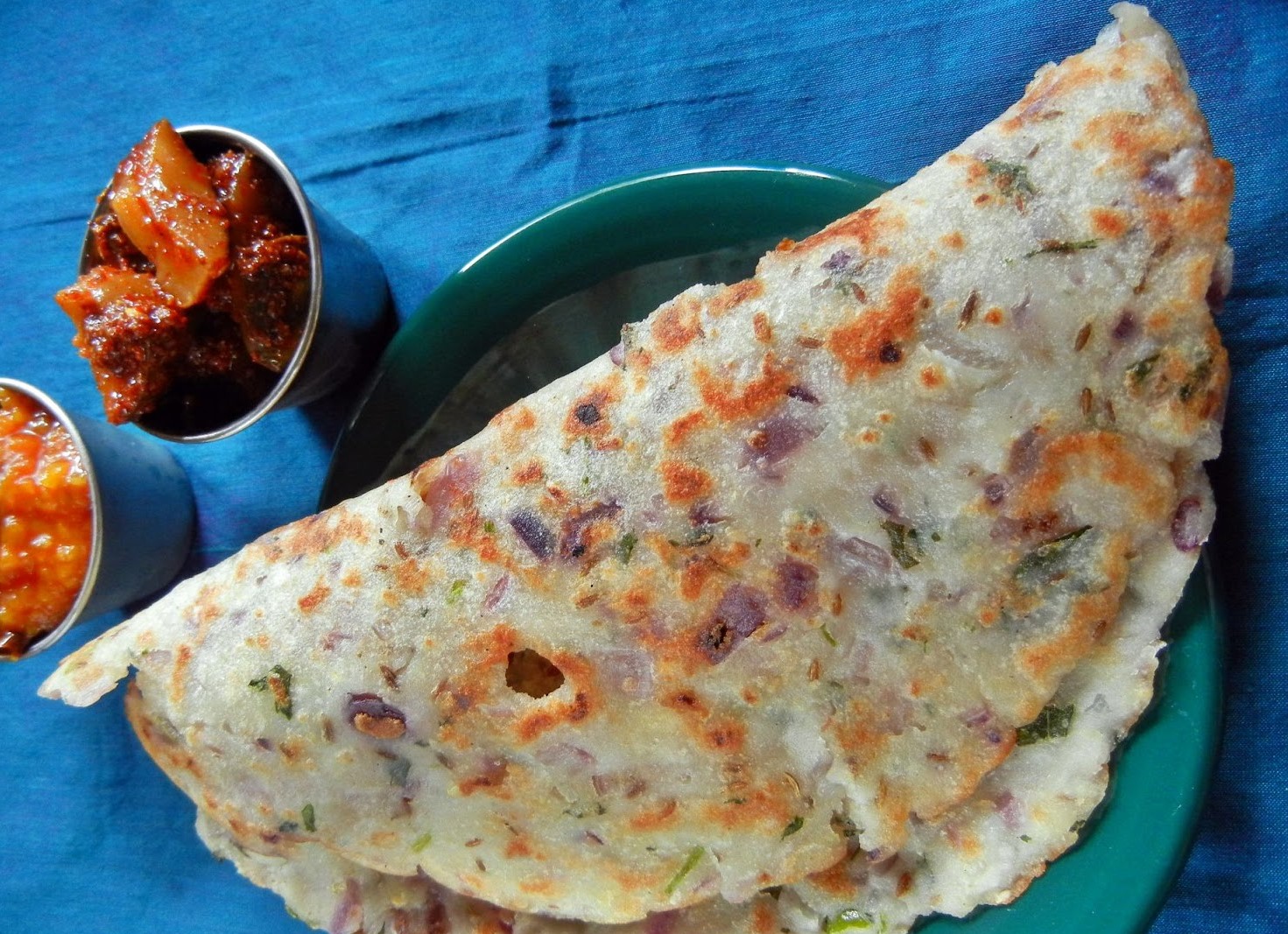 A delicious spicy flatbread from Karnataka, akki roti is traditionally made by flattening the rice dough on a banana leaf. It is then cooked on a tawa with the leaf resting on top of the roti – this helps it cook evenly and gives the dish a distinct flavour.
Get the recipe here.
2. Bakshalu/Puran Poli/Obattu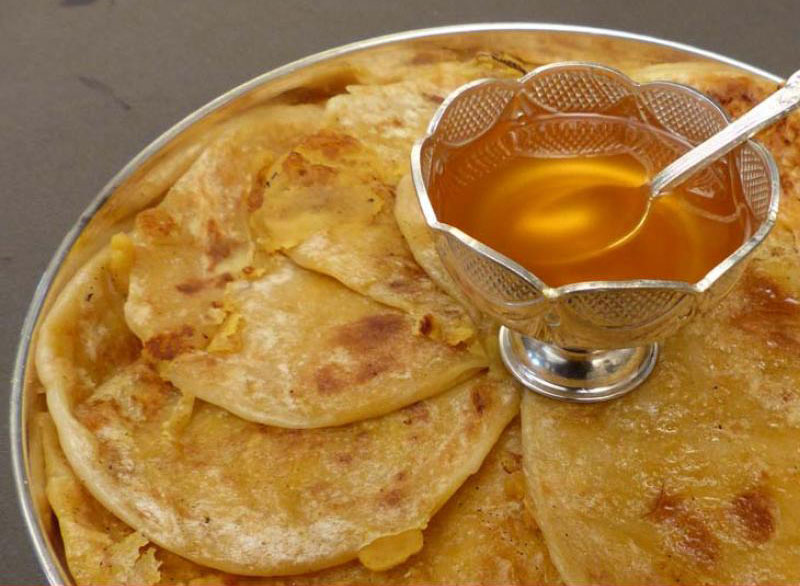 If you're looking for a balance of sweet and salty flavors, look no further than the mouthwatering puran poli. Bakshalu, obattu and bobbatlu are the other names of this traditional flatbread that is made by stuffing a mouthwatering mix of jaggery and roasted chana dal (bengal gram) inside the dough ball. A generous smear of warm ghee just plays up its subtle sweetness!
Get the recipe here.
3. Baati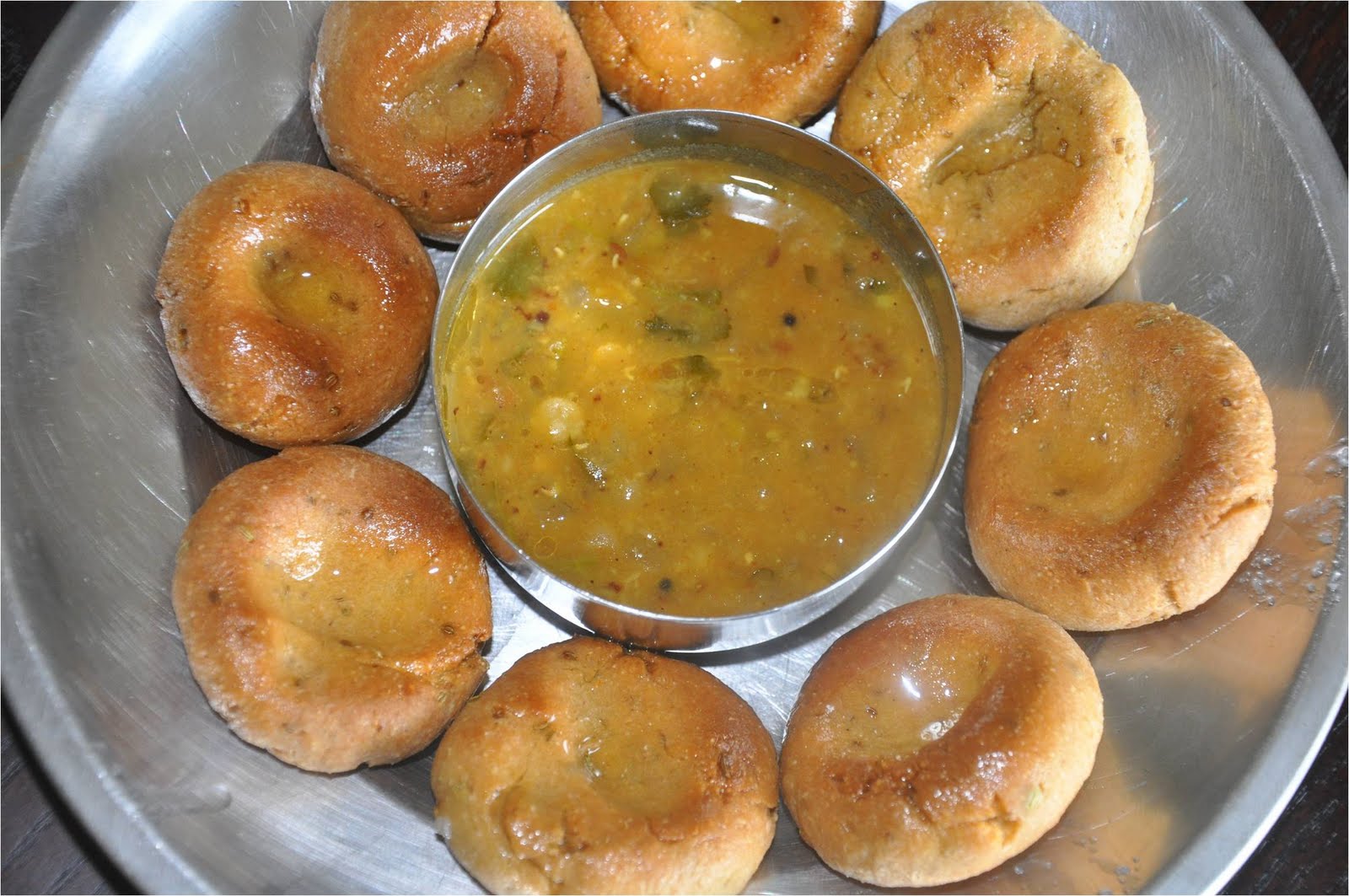 Baatis are traditional Rajasthani wheat breads that are first boiled in the water and then baked in a tandoor (clay oven). Hard in texture and round in shape, this bread is very different from the other regional breads in India. Baatis traditionally served with the delicious Rajasthani panchmela dal.
Get the recipe here.
4. Bhakri/Jolada Roti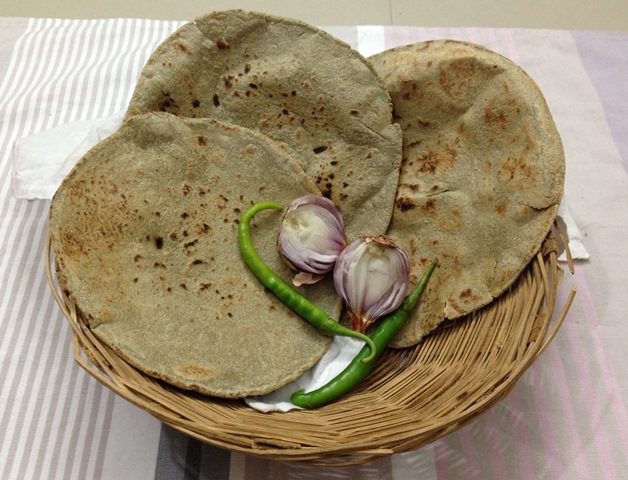 A round flat unleavened bread flavoured with ghee and cumin seeds, bhakri is widely eaten in the western coastal states of Gujarat, Maharashtra and Goa. Generally made of jowar (sorghum) flour, bhakris can be of two types— one that is cooked like a biscuit and the other that is puffed up and served with ghee. Rich in fibre and several other nutrients, this flatbread is also called jolada roti in Karnataka.
Get the recipe here.
5. Bhatura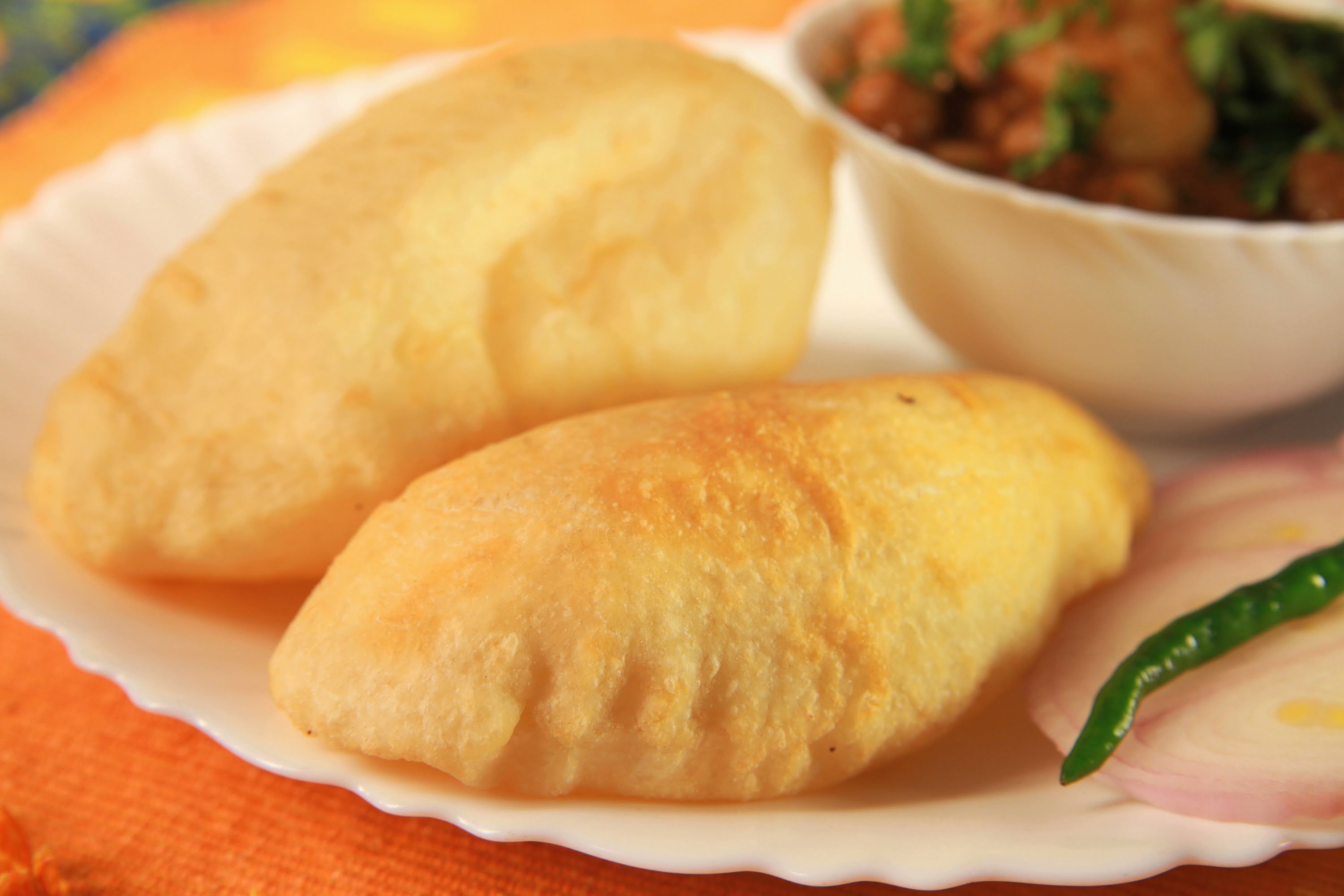 Who doesn't like dark, fabulously spiced chole served with sliced onions, green chillies and fluffy bhature? The delicious Bhatura is a thick leavened fried flatbread that is counted among the classic traditional dishes of the Punjabi cuisine.
Get the recipe here.
---
You May Like: Food Secrets: On The Trail Of Kumaon's Culinary Wonders
---
6. Bakarkhani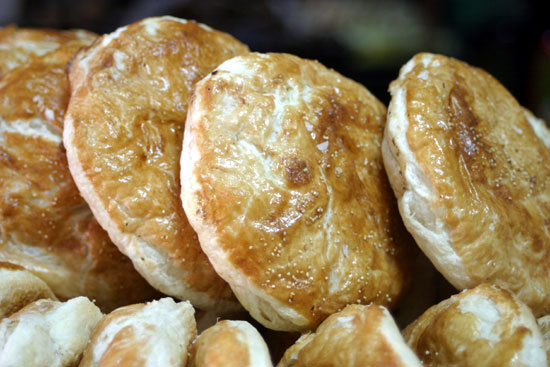 A thick Kashmiri flatbread with a biscuit like texture, bakarkhani gets it's name from a legendary tragic love story between a general named Aga Bakar and dancer named Khani Begum. Flaky on the inside, with a soft sesame seed sprinkled crust outside, the bakarkhani is usually served in quarters with accompaniments like korma (creamy, mildly spiced curris) or kaliya (Kashmiri stew).
Get the recipe here.
7. Thepla/Dhebra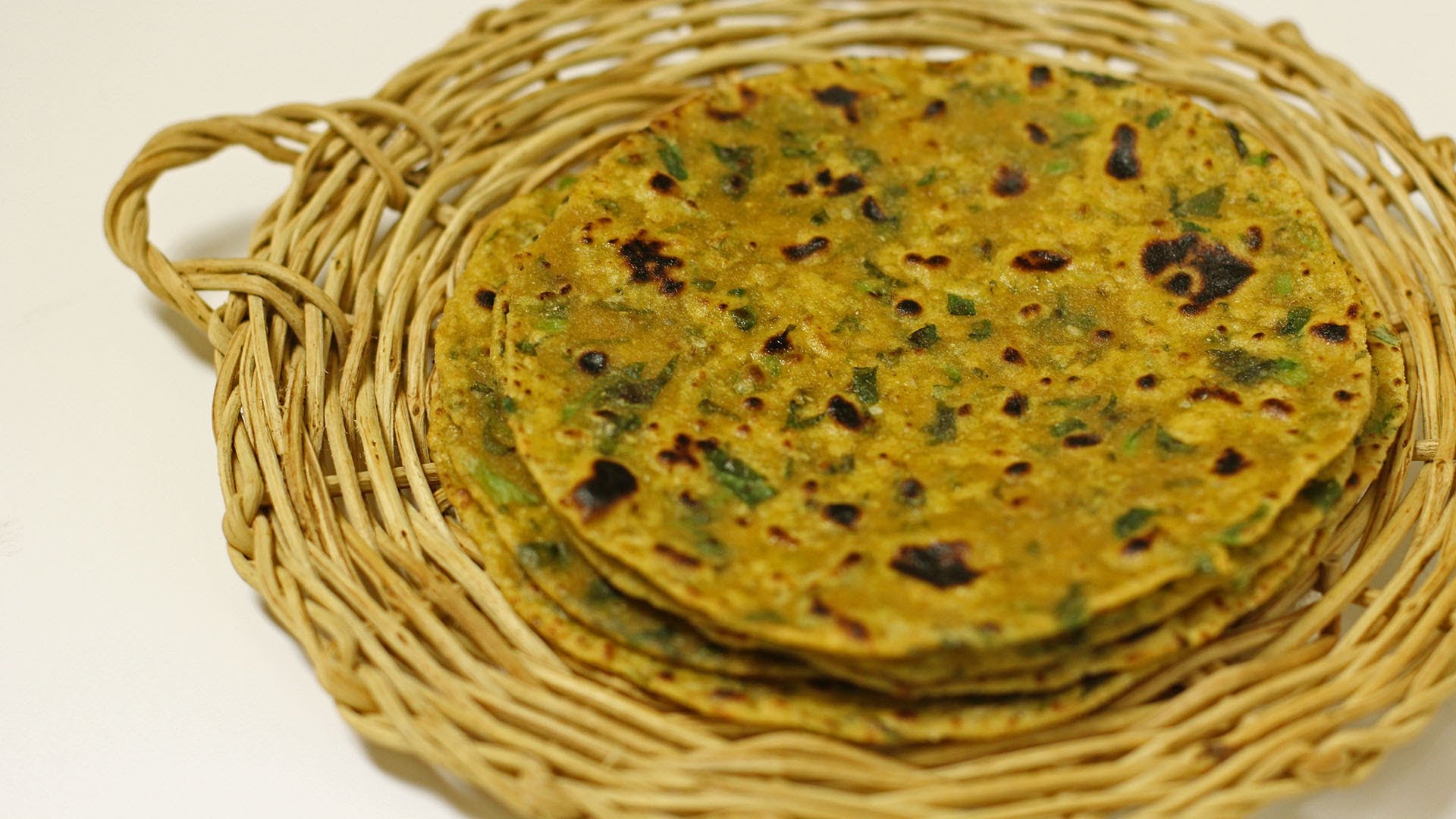 A lightly spiced Gujarati flatbread, thepla (or dhebra) is prepared from wheat flour, gram flour and fenugreek leaves. A delicious wholesome bread, theplas have a great shelf life and taste absolutely lip-smacking when eaten with chunda (sweet mango pickle).
Get the recipe here.
8. Kulcha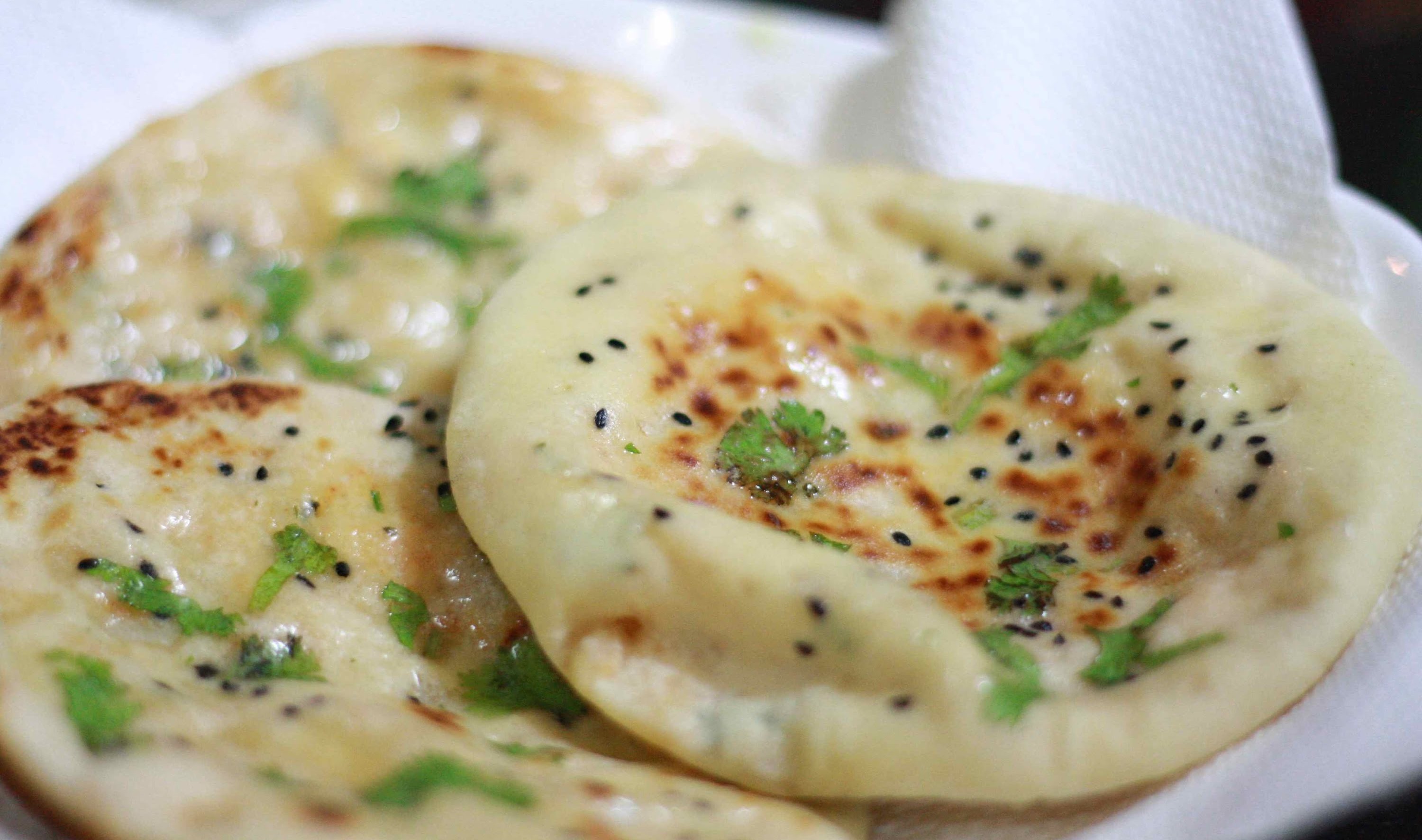 A soft, fluffy and tangy flat bread made from a dough infused with sour curd, the Punjabi kulcha is a bread that hums in sweet harmony with decadent Indian gravies like Amritsari chole, shahi paneer and nalli nihari. 
Get the recipe here.
9. Luchi/Puri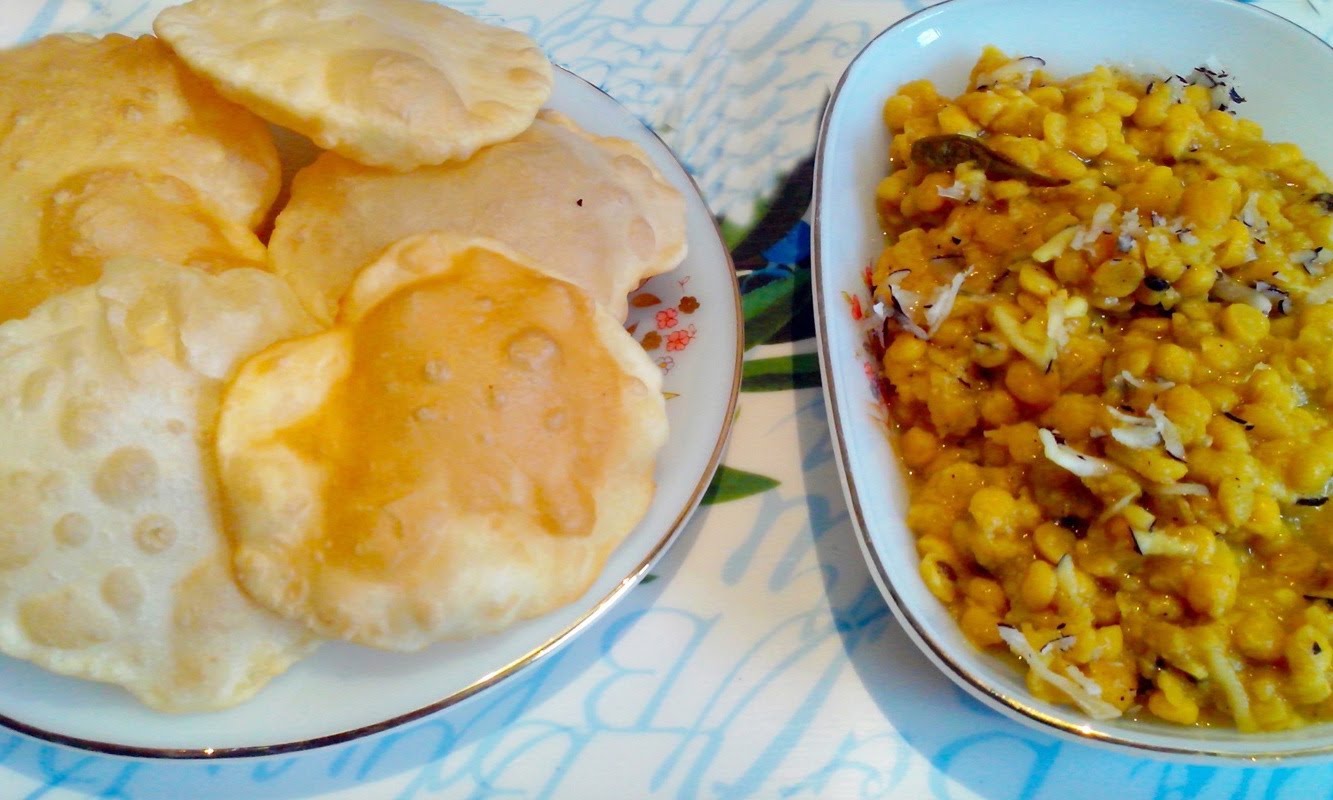 A deep fried puffed flatbread made of wheat flour, luchi is a much loved delicacy of the Bengali, Assamese, Maithili and Oriya cuisine. A softer whiter version of the puri (eaten across the Indian sub-continent), the luchi is the perfect bread to mop up traditional delicacies like the aloo dum and cholar dal.
Get the recipe here.
10. Naan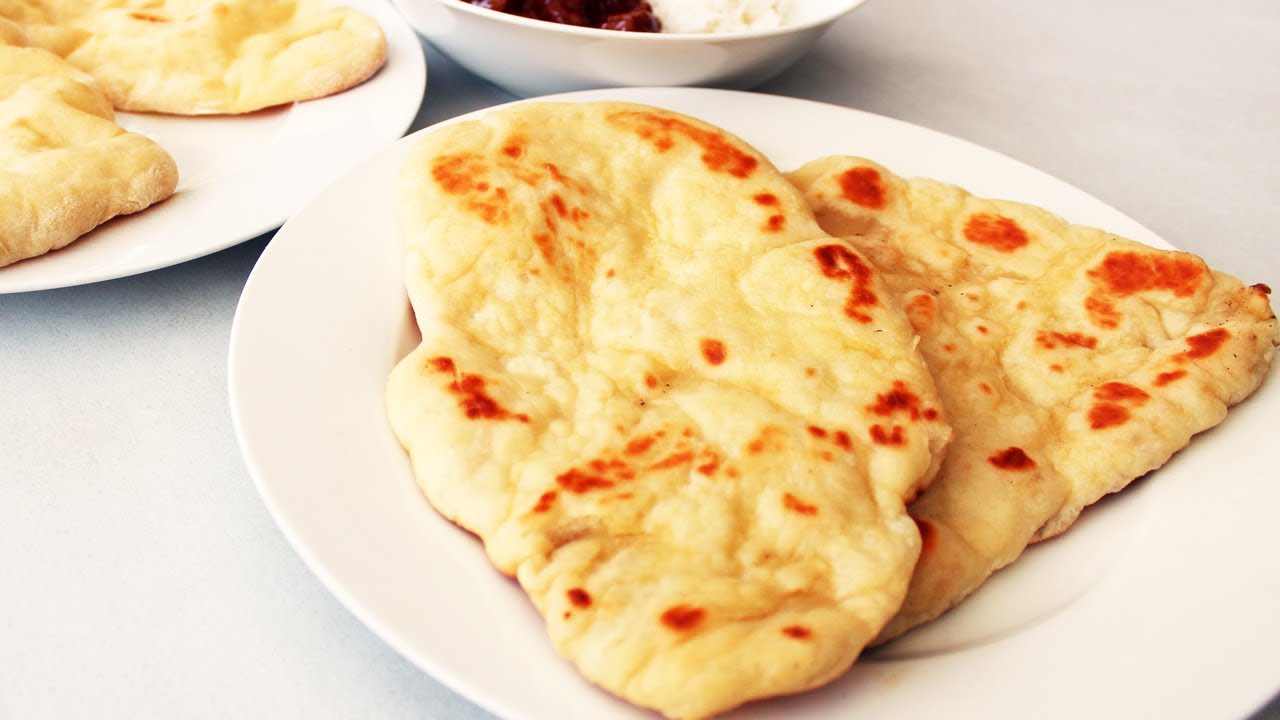 If there is one single flatbread that has been the front runner in terms of addictiveness across India, it is the ubiquitous naan. Baked in a clay oven, this restaurant staple has a crisp exterior, a fluffy core and a distinctive charred flavour, making it the perfect bread to soak up any rich, spicy Indian gravy.
Get the recipe here.
11. Rotla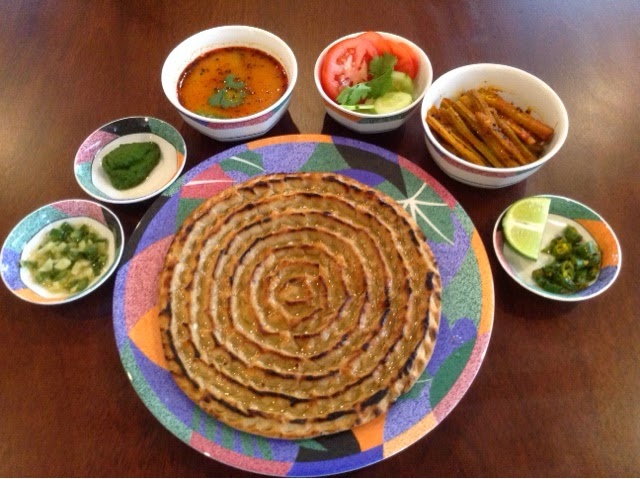 A simple flatbread made from pearl millet flour, rotla is traditional specialty of Gujarat's Kathiawad region. A winter favourite, this super healthy gluten-free flatbread tastes greats when smeared with fresh homemade butter and jaggery.
Get the recipe here.
12. Makki ki Roti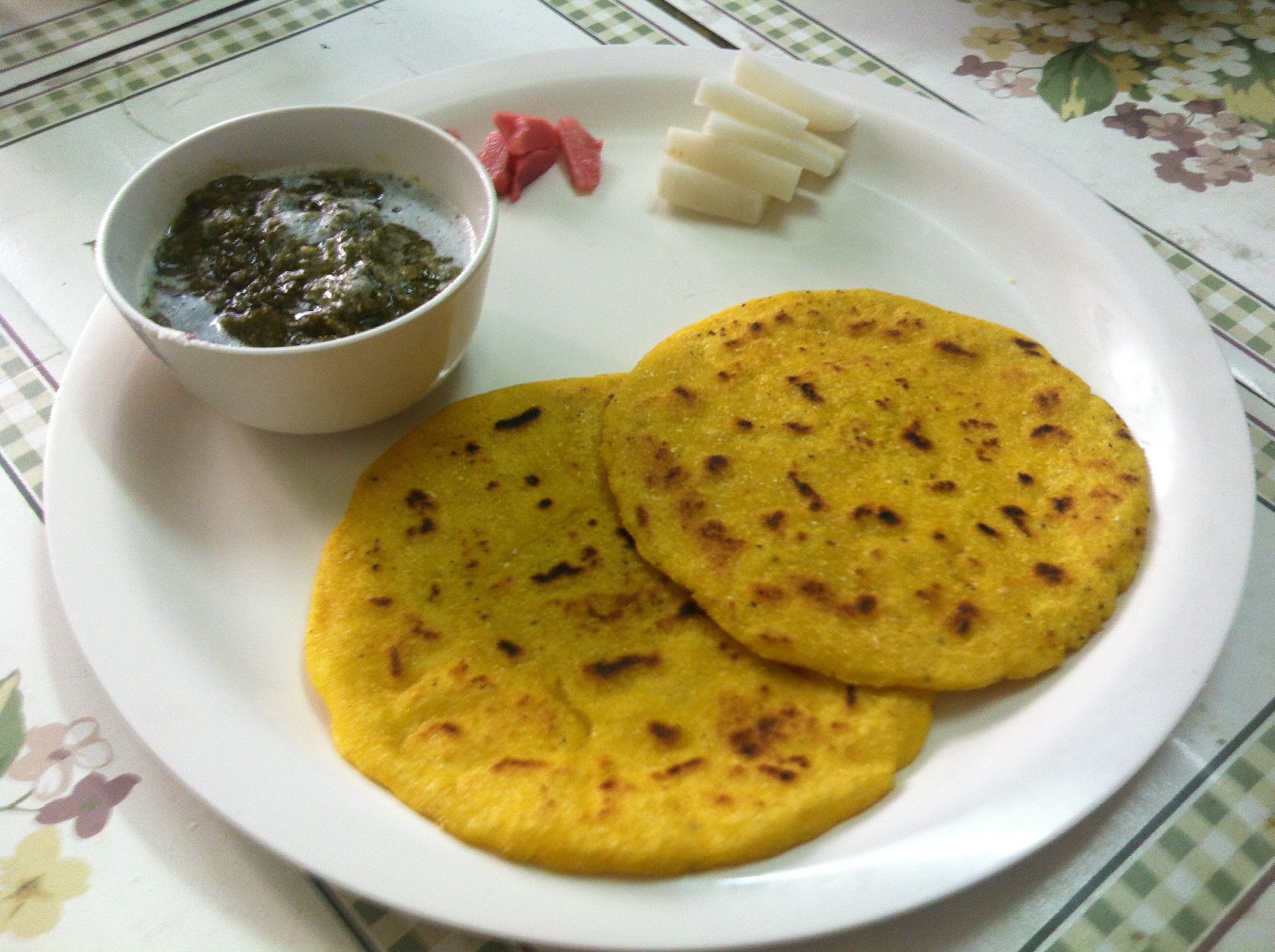 Makki ki roti topped with a dollop of ghee and served with sarson da saag is an iconic Punjabi dish that needs no introduction. A corn meal flatbread, spiced with green chillies and ginger, makki ki roti is generally made and consumed during the winter months in northwestern India.
Get the recipe here.
13. Sheermal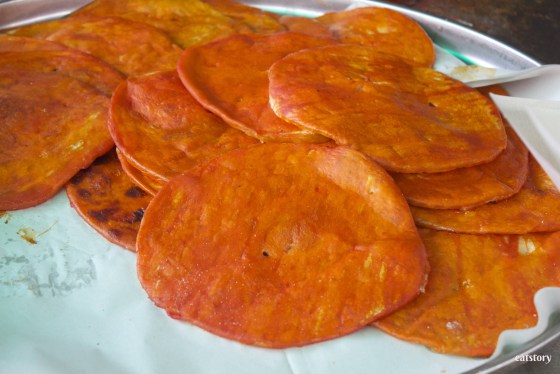 A mildly-sweet, saffron-flavoured flatbread of the Awadhi cuisine, sheermal is greatly influenced by Mughlai and Persian culinary traditions. This versatile flatbread has a light, creamy texture and can be eaten with aromatic curries as main course, as a dessert with fresh cream or yogurt, or even as a simple snack with a cup of tea or coffee.
Get the recipe here.
---
You May Like: TBI Food Secrets: 10 Lucknowi Delicacies and the Best Eateries to Savour Them
---
14. Taftan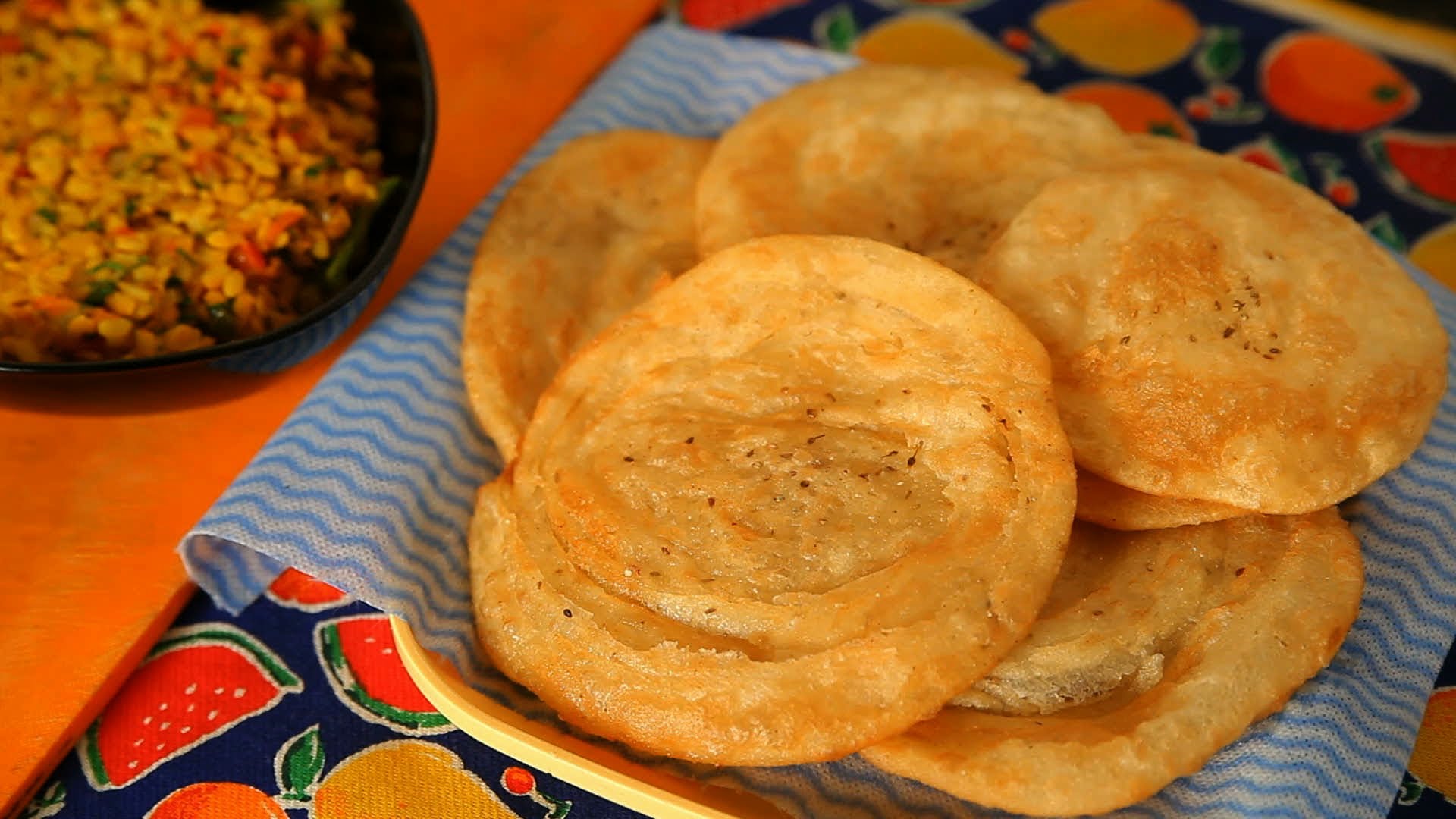 Flakier and lighter than the normal naan, taftan is a royal flatbread of the Awadhi cuisine. A leavened flatbread baked in a tandoor or a clay oven, taftan is often flavoured with cardamom, saffron and poppy seeds.
Get the recipe here.
16. Warqi Paratha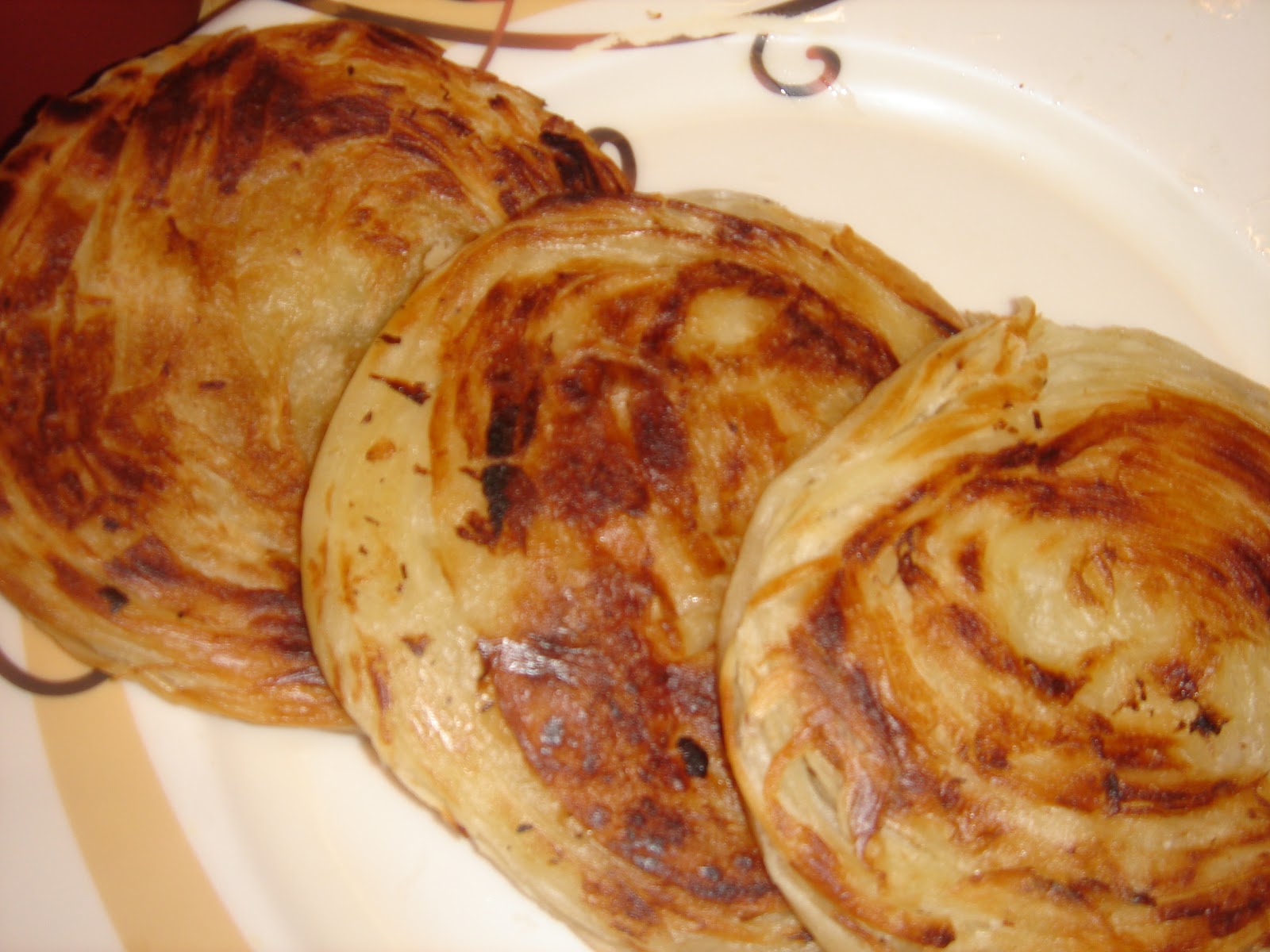 A tastier cousin of the lachcha paratha, warqi paratha is a flatbread that is all about its sweet and savoury layers. While this flatbread needs quite a bit of time and patience for its elaborate preparation (almost like making a puff pastry), it tastes heavenly with almost every kind of Indian dish.
Get the recipe here.
17. Khamiri Roti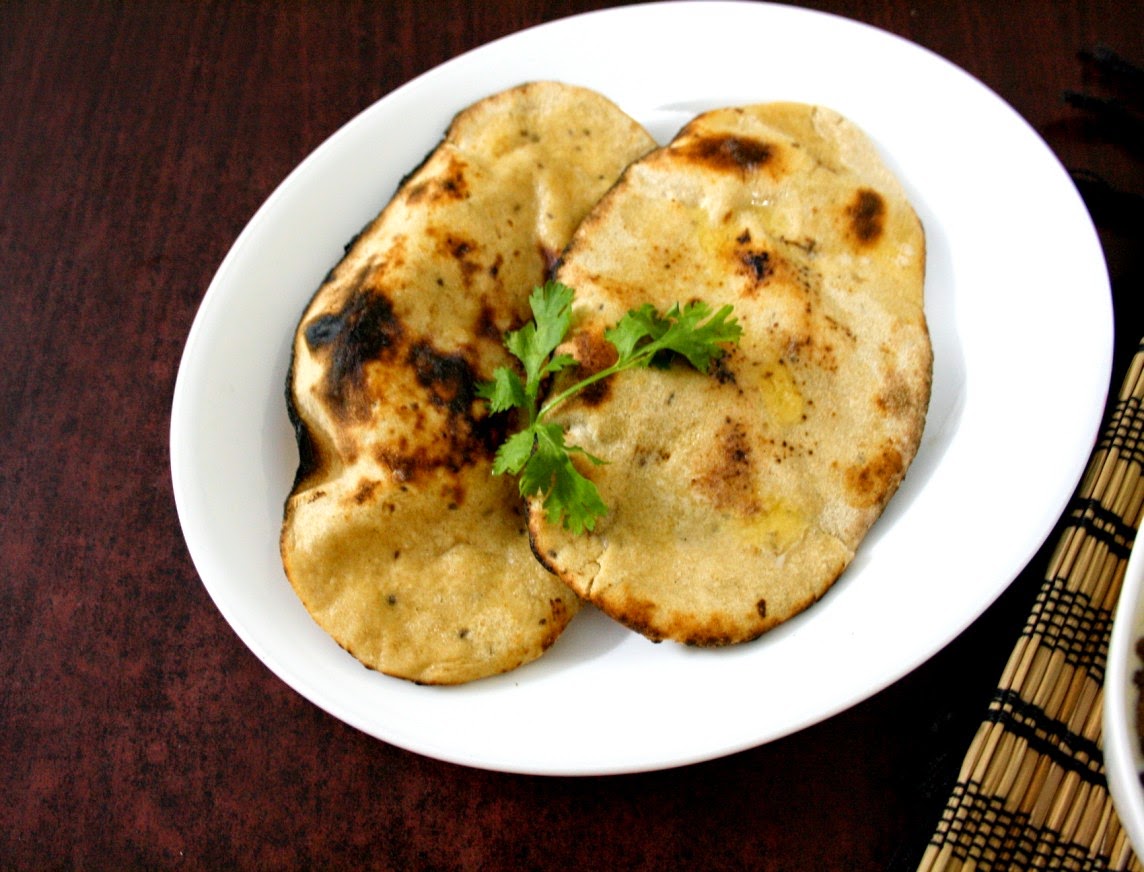 A Mughlai version of sourdough bread (khamir means yeast), khamiri roti is soft, thick, chewy and very similar to pita bread. Though khamiri roti can be eaten with various Mughlai curries, it is absolutely delicious with dal makhni and mutton keema.
Get the recipe here.
18. Girda / Tchot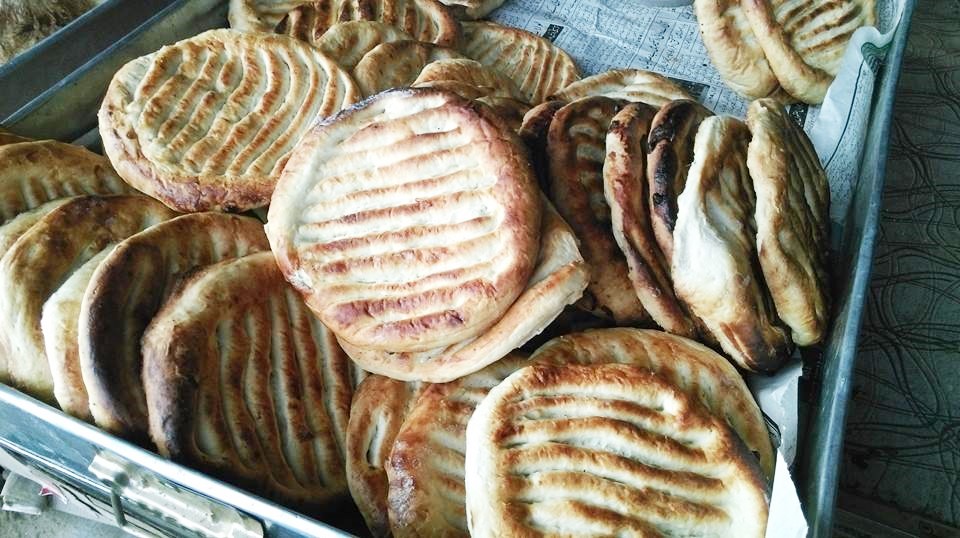 A traditional Kashmiri special, girda is a type of baked bread that is often served as breakfast along with noon chai (salted tea) on cold mornings. With a crispy, furrowed exterior and soft, squishy interior, the girda can also be relished with an array of vegetarian and non-vegetarian gravy recipes.
Kashmir also has several delicious versions of the traditional baked bread, including the chochwor/teliwor ( a bland bagel-resembling bread), katlam (a flaky flatbread with generous quantities of vegetable fat) and lavaas (a lighter version of pita bread used to wrap barbecued meat).
Get the recipe here.
Traditional flat breads have a unique place in Indian cuisine and selecting the right one as an accompaniment to a dish is as important as infusing the dish itself with that perfect flavour. So the next time you want to try something new from India's bread basket, do check out the many delicious flatbreads on this list!
---
Also Read: Food Secrets: 20 Delectable Indian Sweets You Probably Haven't Heard Of, But Must Try Right Away!
---
We bring stories straight from the heart of India, to inspire millions and create a wave of impact. Our positive movement is growing bigger everyday, and we would love for you to join it.
Please contribute whatever you can, every little penny helps our team in bringing you more stories that support dreams and spread hope.
Tell Us More