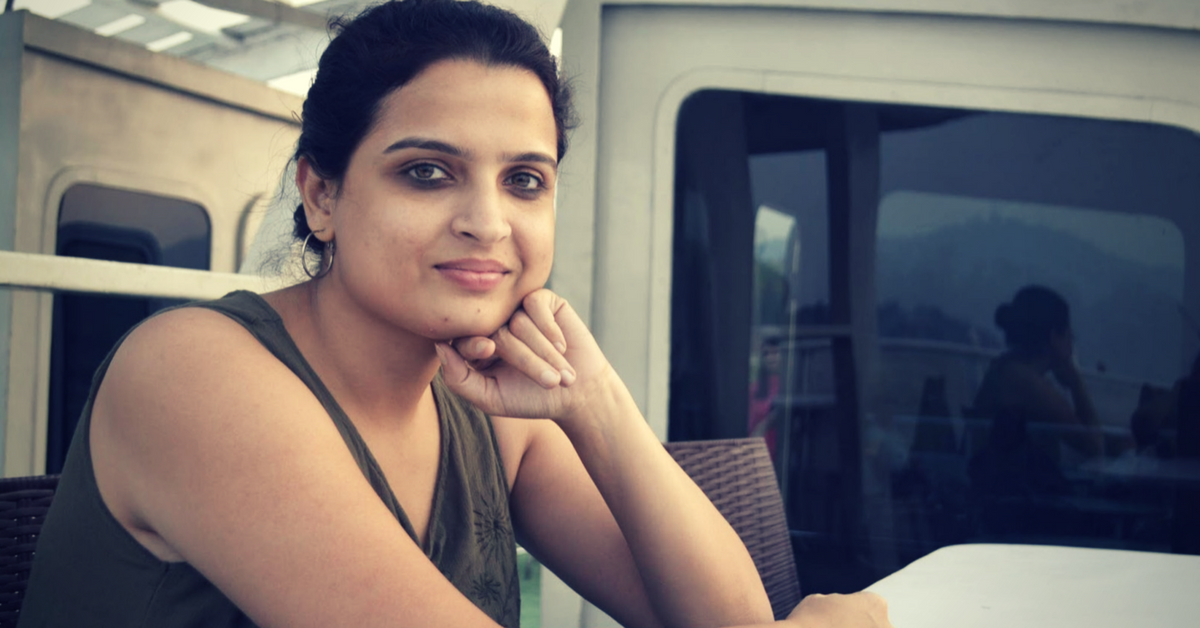 Vaishnavi Sundar, the founder of Women Making Films (WMF), speaks about her passion for films, the importance of questioning prevalent norms and the state of dissent in the country.
Vaishnavi Sundar, the founder of Women Making Films (WMF), speaks about her passion for films, the importance of questioning prevalent norms and the state of dissent in the country. 
Ever since Vaishnavi Sundar was little, she was really uncomfortable with the way patriarchal social rules defined her entire existence. As a child, the family "dictated what I needed to wear, who I needed to talk to and which uncle's lap I could to sit on…" Then, when she left the 'safe' confines of her home in Avadi, a small town outside Chennai, it was "the city spaces and the job [read: bosses] that defined my boundaries, rewards and expectations."
In India, most girls "learn to live by the 'rules'" and even though they may feel stifled they never really speak out. Frustrated with the status quo, Sundar decided to break the mould: she switched from a corporate career to becoming a full-time writer, actor and filmmaker, and set up a unique community of filmmakers who are women – or who identify themselves as women.
This 85-member strong global network is a year-old and going strong with its anti-bourgeois, anti-bigotry and pro-gender and equality messages that are brought to life on screen through innovative storytelling.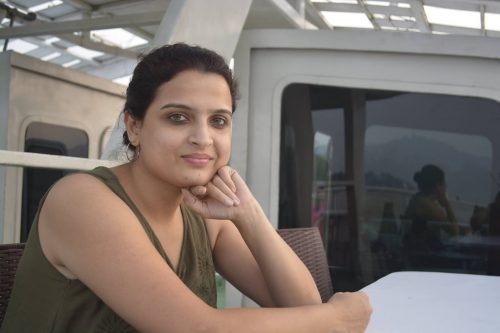 Talking about her childhood, she says "I was born with many complications and had to be in an incubator for weeks. Due to that, I developed several ailments, especially severe breathing problems, which kept me in and out of hospitals. As a way to overcome my physical weaknesses, my mother introduced me to cycling. Eventually, cycling became my access to a world outside the home. It set me free. Had it been up to me, I would have travelled everywhere on my bike but as I grew up, I knew I had to step into the city for higher education and, later, work."
Sundar's first few days in the city as a university student were not the easiest. She shares, "I was a gullible, ignorant teenager and so, my first contact with the city was very traumatising. Be it my poor English language skills, my inability to negotiate public transport or just the fact that I was a young woman trying to make it on my own, all these factors contributed to endless episodes of harassment."
"While I was suffering, I realised that I wasn't really alone; there were millions of girls and women going through the exact same thing. However, since no one ever spoke of these enormous life hurdles that women have to encounter to make their place in the world, each one was struggling on her own," she shares.
"It's this awareness about the collective struggles that propelled me towards writing, filmmaking and activism. I quit a career in human resource and marketing to be able to make movies that project an alternative to the norms."
She may have decided to use progressive cinema as her medium to tell different kinds of stories, but her chosen path has been fraught with trials: "The challenges that come with independent filmmaking start right from when one is laying out the plot – whether or not it will be accepted by the audience. When I am writing, I consciously make sure I do not conform to any societal generalisation for the sake of selling it to the masses. The world already has enough of that; filmmakers with a rational mindset are few and far between."
"There are always mobs ready to lynch you for different reasons. While some are ready to besiege you for making a film on homosexuality, others encircle you for making one on the irrationality of the Indian mindset. Not to mention the added aggravation when you're a woman. A major part of my work speaks of the persecution faced by female filmmakers, as well as those belonging to the other minorities. There have been very few instances where a woman has managed to be funded for her project, on its face value," she points out.
Nonetheless, the young filmmaker refused to back down. "It does not take a genius to pick on biases in a country like India, even though many tend to deny it. I have seen a lot of established women refuse to acknowledge the disparity. I have been a victim of patriarchy throughout my life and that is the reason I am drawn to feminism and art. Through every form of art that I make, I have deliberately brought in elements of equality and rights," she explains.
At the same time, Sundar has "promised myself to constantly keep calling people out for their bigotry, no matter how filtered or 'glorious' it seems to them."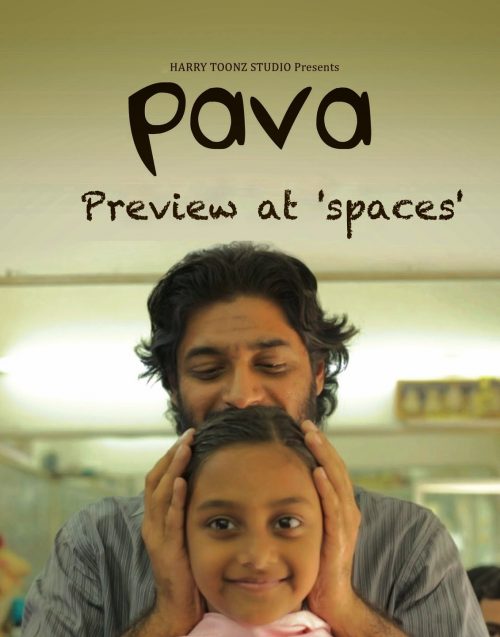 She says, "Today's cinema has fallacious portraitures. I have recently started a series, 'Misguided Portrayals,' in which I try to congregate the ridiculousness in delineating the lives of homosexuals, women and all the other minorities within films. It features some of the most rational and liberal filmmakers who have done it right. And I've unapologetically called out those who have got their very professions wrong."
Sundar's "community of filmmakers," which she has simply called Women Making Films (WMF), shares her ideology and passion.
"I started WMF a year back. It is an online community with an offline collaboration model. One could call it the result of a lot of angst, disappointment and frustration. So far, the experience has been bittersweet; sweet because despite the odds I have been able to create a one-of-a-kind group and bitter because the community hasn't got its due. There are no Page 3 affiliations or star endorsements to make it sound elite and upper class," she says.
For WMF, Sunder has hopes that it will "grow exponentially with as many collaborations as possible."
She reveals, "I want it to go global. I have successfully hosted one film festival in New York this year and I hope to do more. I aspire to establish WMF as a not-for-profit organisation and work with many schools and colleges. I have recently collaborated with a similar organisation in Pakistan and I am very excited about it. We intend to create a cross-border solidarity movement and use cinema as the medium for promoting gender equality, and peace between countries. I also am planning to organise countrywide workshops and seminars on niche topics, roping in eminent filmmakers to share their views. And I would be over the moon if I can collaborate with various feminist organisations, and keep making noise to break the deafening silence that women have been subjected to."
For a woman who is an activist and a filmmaker, labels and liabilities are a part of life. Sundar is no different, yet she feels there's no point in shying away from these.
"I do not mind myself being addressed as a "female filmmaker" and I certainly think no woman should. We need it the most right now, when female recognition is in jeopardy in every field. But what I utterly despise is when I am labelled just to spot the ignorantly assumed incapability of my gender. If I am sitting in an interview and the male interviewer asks me: 'What problems do you face as "female" filmmaker', my answer to that is, "traffic, pollution, rising temperature, etc." Language has a very important part to play when we discuss gender equality. We need awareness and sensitivity to manoeuvre conversations in the right way," she shares.
"Of course, these things don't stop me from doing what I want to do. Resistance is a given. People hate it when their delusions are disturbed and they hate it even more when reality screams at them (and of course, if a woman is condemning them). Dissent in a country like India is on life support. Everyday there is news about some author/writer/artist being shamed or assaulted. But that cannot stop us," she signs off.
Like this story? Or have something to share? Write to us: contact@thebetterindia.com, or connect with us on Facebook and Twitter.
NEW: Click here to get positive news on Whatsapp!
We bring stories straight from the heart of India, to inspire millions and create a wave of impact. Our positive movement is growing bigger everyday, and we would love for you to join it.
Please contribute whatever you can, every little penny helps our team in bringing you more stories that support dreams and spread hope.
Tell Us More