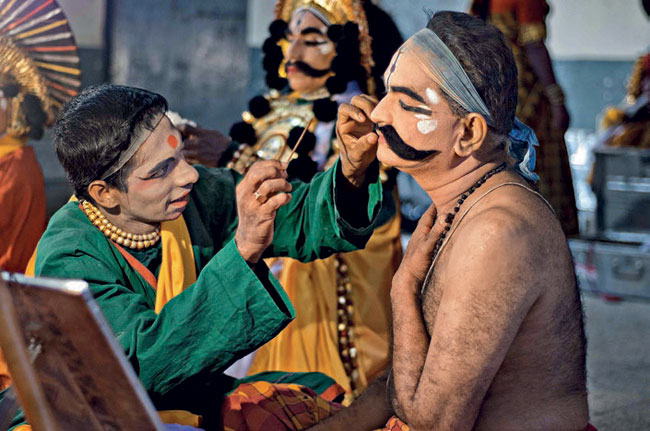 While some folk theatre forms like raslila, nautanki and ramlila are recognized all over the country, there are some which, in spite of being equally amazing, remain largely unnoticed. Here is a list of 12 beautiful yet lesser known folk theatre forms from across India.
"I regard the theatre as the greatest of all art forms, the most immediate way in which a human being can share with another the sense of what it is to be a human being." – Oscar Wilde
A fusion of music, dance, drama, stylized speech, and spectacle, folk theatre is a composite art form with deep roots in local identity and native culture. An important indigenous tool of interpersonal communication, this form of theater reflects the social-political realities of its time.
India has a long, rich and illustrious history of folk theatre. In ancient times, Sanskrit dramas were staged at seasonal festivals or to celebrate special events. Between the 15th and the 19th centuries, actors and dancers were given special places of distinction in the courts of several Indian kings.
For instance, in the 18th century, the tamasha folk theatre was patronized by the powerful Peshwas of the Maratha kingdom. The Maharajas of Travancore and Mysore also competed with each other to establish the superior talent of their drama troupes. The maharaja of Banaras was the producer and patron of grand ramlila, a 31-day play based on Ramayan with spectators numbering in thousands!
This led to the infusion of local myths, costumes, and masks into the ancient form of drama, resulting in the evolution of diverse regional styles of folk theatre. This tradition continued in the princely courts of India even under British rule.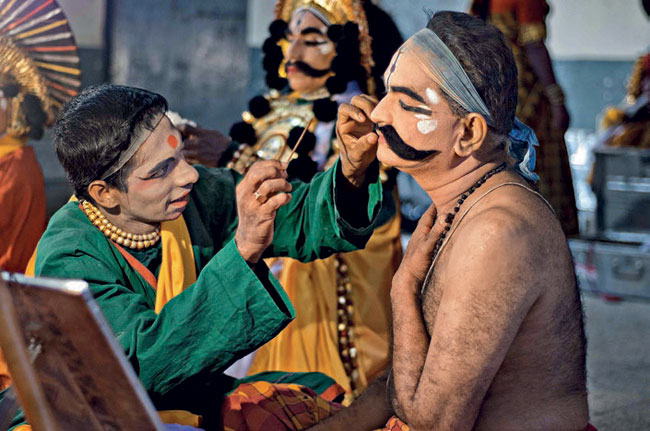 In the absence of urban theatre in most Indian cities (with the exception of metros like Kolkata, Delhi, Mumbai, Chennai and Bengaluru), folk theatre has kept the rural audiences entertained for centuries.
It has also played an important part in the growth of modern theatres in different languages. Bhartendu Harishchandra, the 19th-century drama writer who is also known as the father of Hindi theatre, used to combine folk conventions with Western theatrical formsthat were popular at that time. Rabindrabath Tagore's plays reflect the influence of baul singers and folk theatre too.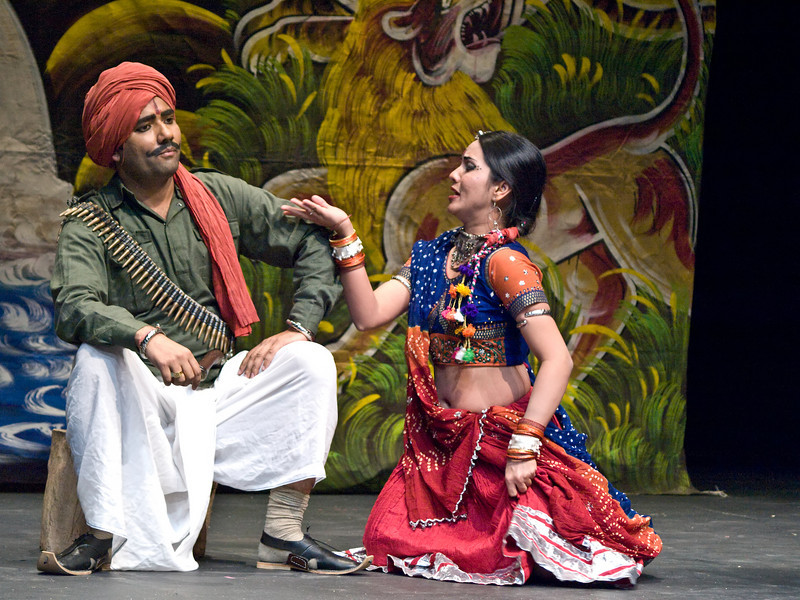 Today, folk theatre is considered an art form that keeps the basic elements of a drama intact, while taking on the stories and flavours of the region its stems from. This very aspect makes folk theater a vibrant and vital aspect of India's intangible cultural heritage.
While some folk theatre forms like raslila, nautanki and ramlila are recognized all over the country, there are some which, in spite of being equally amazing, remain largely unnoticed. Here is a list of 12 beautiful yet lesser known folk theatre forms from across India.
1. Koodiyattam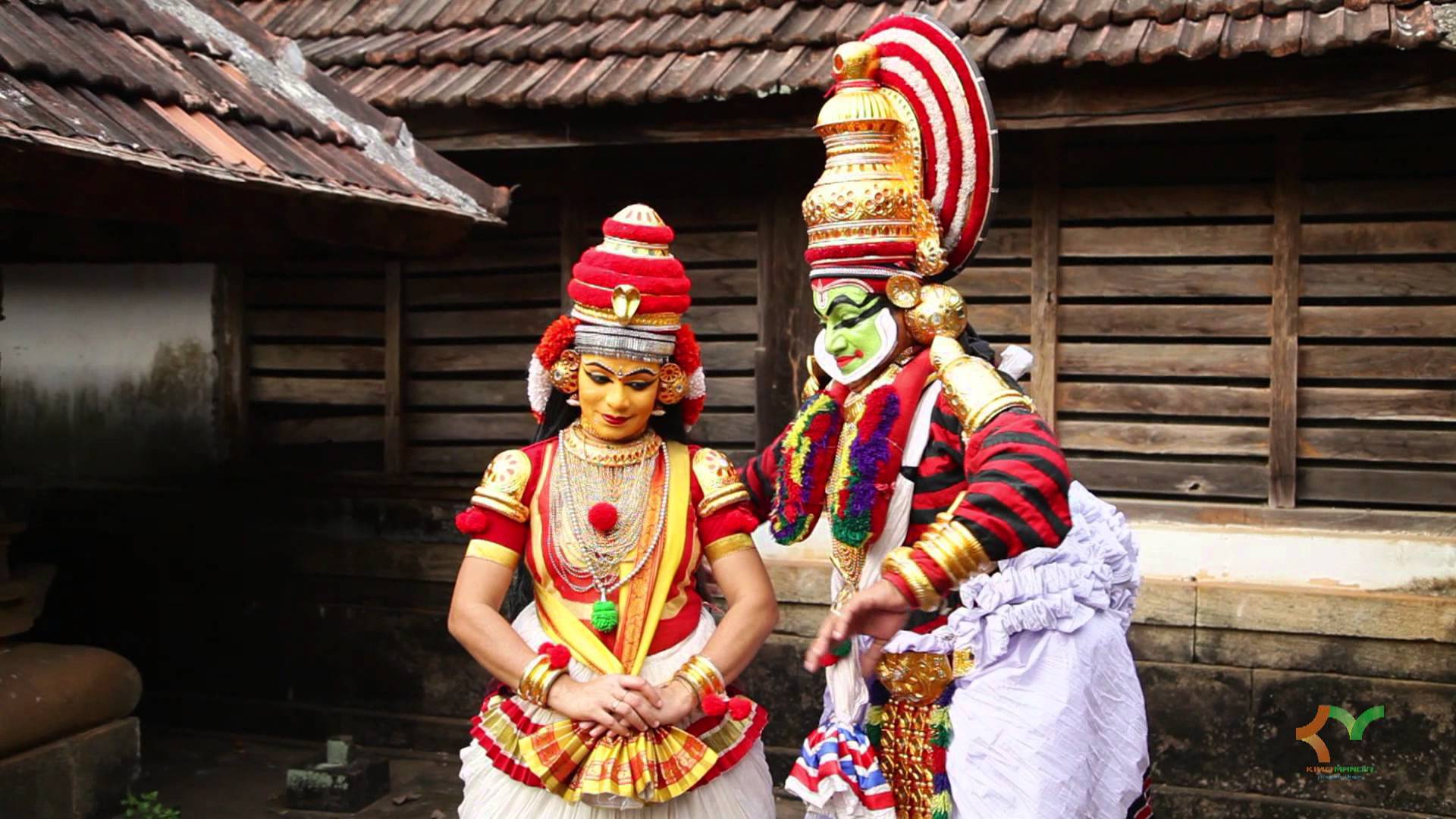 One of the oldest traditional theatre forms of India, Koodiyattam follows the performative principles of the ancient tradition of Sanskrit theatre. However, it has its own distinctive characteristics that are firmly rooted in the culture of Kerala. This theatre was traditionally a part of temple rituals performed in sacred theaters, called Koothambalams. In 2001, Koodiyattam was officially recognized by UNESCO as a Masterpiece of the Oral and Intangible Heritage of Humanity.
2. Yakshagana
Yakshagana is a popular folk theatre form of Karnataka with a long history of nearly four hundred years. It is a unique harmony of musical tradition, eye-catching costumes, and authentic styles of dance, improvised gestures and acting, with its extemporaneous dialogue holding a wide appeal. The themes are generally derived from the mythological stories and epics. Traditionally presented from dusk to dawn, this folk theatre is predominantly seen in the coastal districts of Karnataka.
3. Swang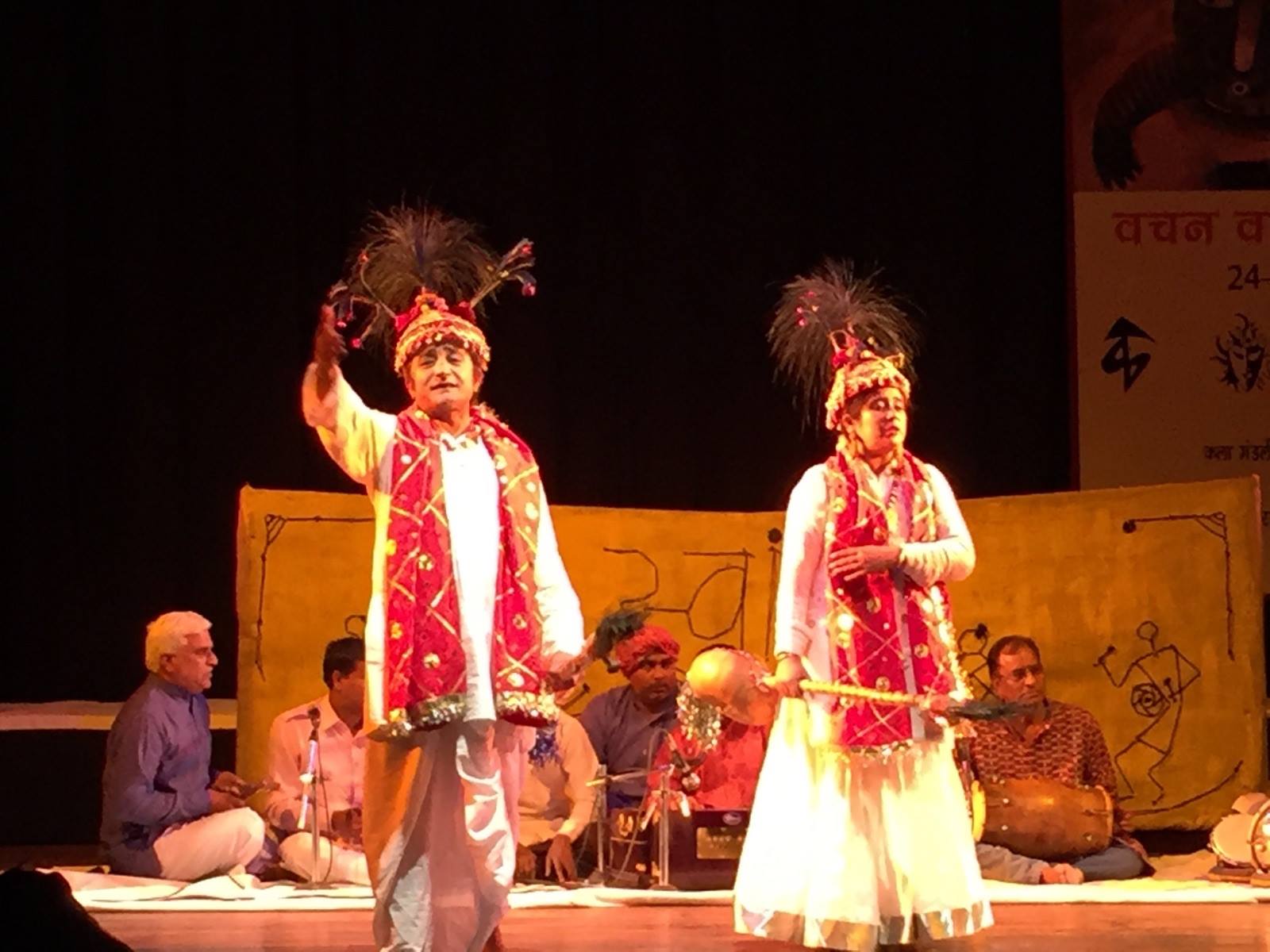 A popular folk theatre form in Haryana, Rajasthan and Uttar Pradesh, Swang is centered around music. In this folk theatre, religious stories and folk tales are enacted and sung by a group of a dozen or so artistes. Characterized by loud rendering of dialogues and songs (a legacy of its open air performances in the past), Swang has two important styles – one that belong to Rohtak (performed in the Bangru language)and the other that belongs to Haathras (performed in the Brajbhasha language).
4. Bhand Paather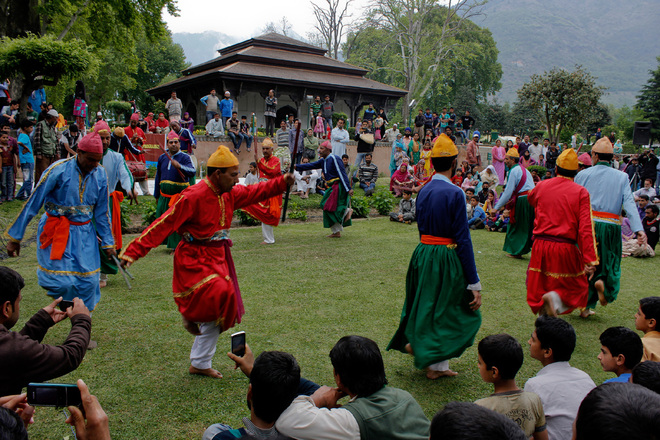 The centuries old traditional theatre form of Kashmir, bhand pather is a unique combination of dance, music and acting. Satire, wit and parody are commonly used in this folk drama that incorporates local mythological legends and contemporary social commentary. Traditionally, the performances begin in the evening with a ritualistic dance called chhok. The play unfolds gradually after this and ends in the early hours of the morning. Interestingly,the performers or bhands dance to the tune of specific instruments like the mukam, swarnai, dhol and nagara.
---
You May Like: The Man Who is Reviving an Ancient Urdu Storytelling Form Using Sufism, Ramayana & More
---
5. Ankiya Naat Bhaona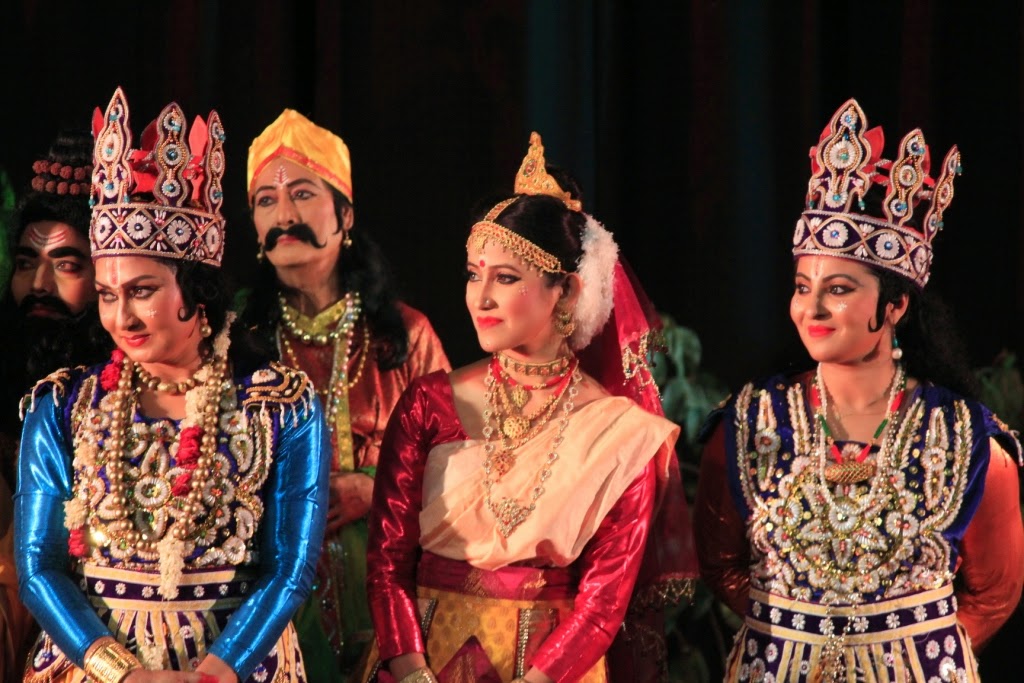 Bhaona is a presentation of the Ankiya Naat, a one-act play that has its roots in rural Assam. A creation of Srimanta Sankardeva (an Assamese saint-scholar), these plays were written in Brajavali, a unique Assamese-Maithili mixed language, and are primarily centered on Hindu diety, Krishna. The dialogues, costumes, ornaments, entry and foot movements of bhaona are unique and set this theatre form apart from others in India.
6. Tamasha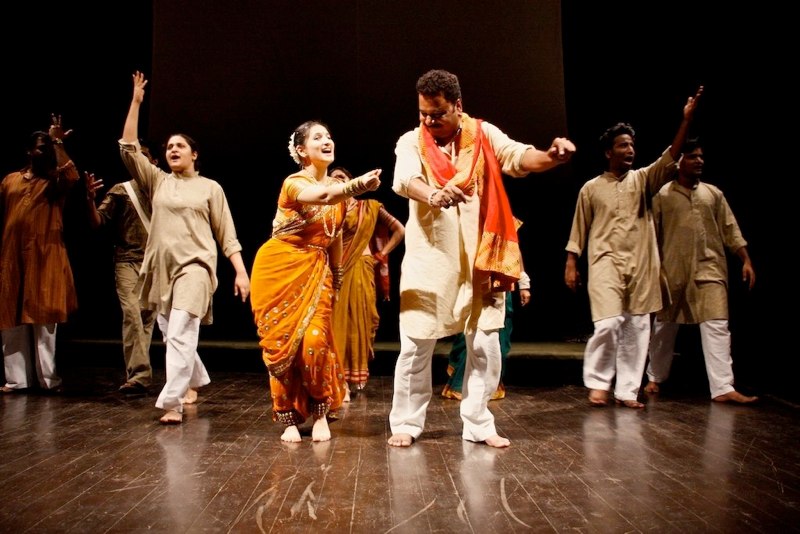 A traditional folk theatre form of Maharashtra, tamasha flourished in the courts of Maratha rulers of the 18th and 19th centuries and attained its artistic peak during the reign of Baji Rao II . It has evolved from the folk forms such as gondhal, jagran and kirtan. Unlike other theatre forms, in tamasha, the female actress is the lead performer and the chief exponent of dance in the play. Classical music, the lightning fast footwork of the lavani dance, and vivid gestures of the performers gives this folk theatre a distinctive charachter.
7. Therukoothu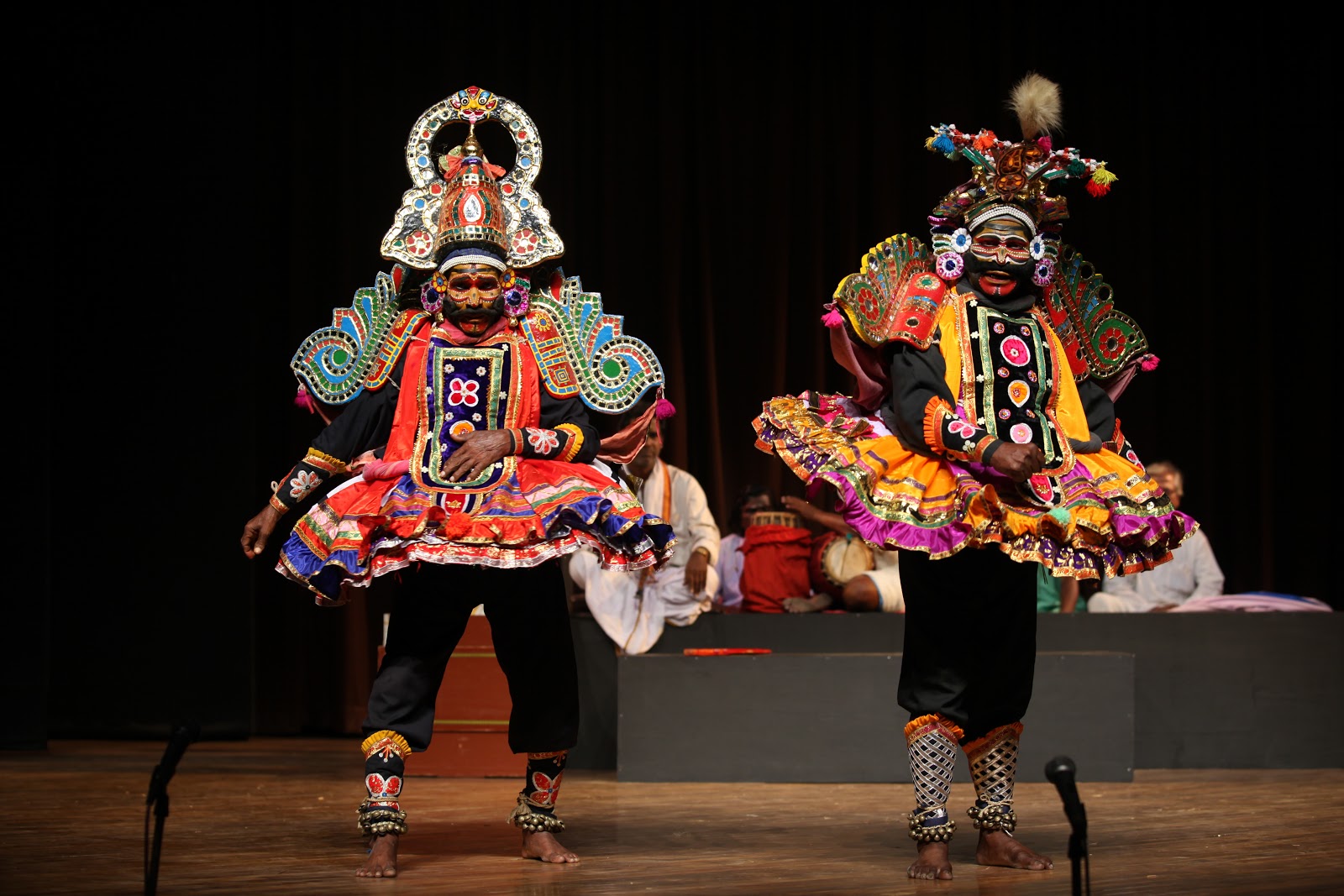 A unique form of rural entertainment in Tamil Nadu, therukoothu literally means street theatre. Some influence of classical Sanskrit drama on it is apparent. Performed in the open, mostly during temple festivals in villages, this theatre primarily draws from mythological stories and epics. The performance includes lively dances and songs sung in a high pitch by the male actors (even the female roles are played by males) who wear wide colorful costumes, sparkling shoulder plates, elaborate head-dresses and thick bright make-up.
8. Jatra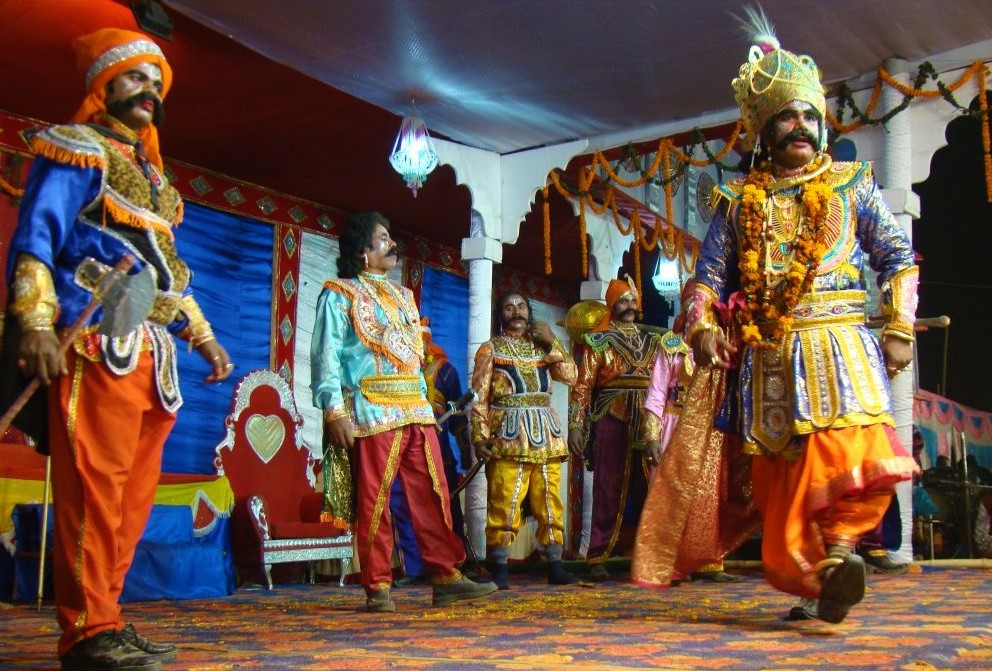 The jatra, also popular in Orissa and eastern Bihar, originated in Bengal in the 15th century as a result of the Bhakti movement – it was initially known as Krishna jatra due to Chaitanya's (spiritual founder of Gaudiya Vaishnavism) influence. Over the years, the jatra repertoire swelled with love stories and socio-political themes. While initially this theatre was primarily musical, today, jatra performances consists mainly of action-packed dialogues with few songs.
9. Bhavai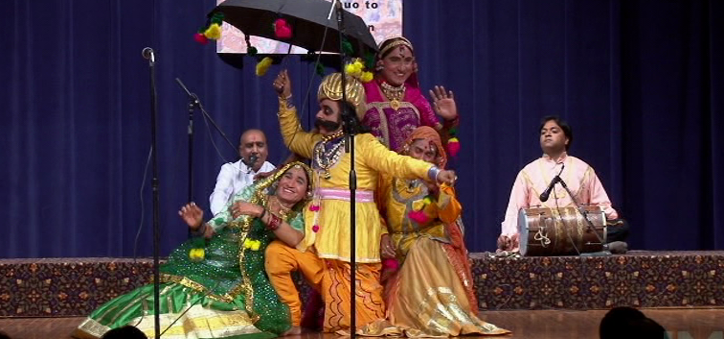 Bhavai is the traditional theatre form of the Kutch and Katiawar region of Gujarat. Subtle social criticism laced with humour is the speciality of this theatre that also uses instruments like the bhungal, pakhaawaj, rabaab, sarangi and manjeera. This folk theatre is as much a dramatic form of entertainment as it is a kind of ritual offering made to the Hindu goddess, Amba. The genesis of bhavai is traced back to a 14th century Brahmin priest, Asaita Thakar, who is believed to have written as many as 360 bhavai performances out of which only 60 survive today.
10. Dashavtaar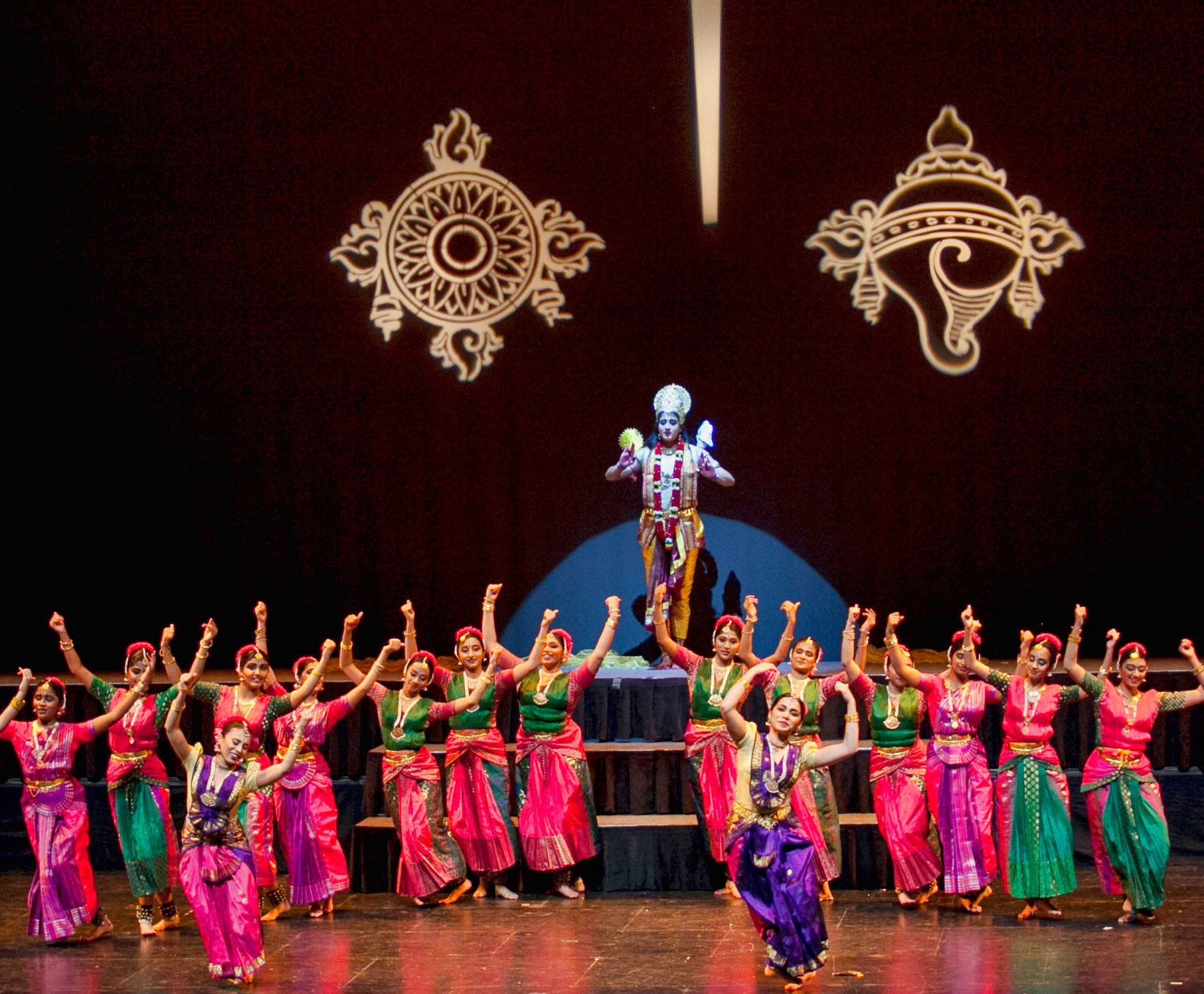 Dashavatar is a folk theatre form practiced by farmers of the Konkan coast, especially in the Sindhudurg district of of Maharashtra and the North Goa district of Goa. In dashavatar, the performers personify the ten incarnations of Vishnu, the Hindu God Vishnu of preservation and creativity – Matsya (fish), Kurma (tortoise), Varaha (boar), Narsimha (lion-man), Vaman (dwarf), Parashuram, Rama, Krishna, Buddha and Kalki. It is traditionally performed after midnight during the annual festival of the village deity. Apart from stylized make-up, the dashavatar performers also wear masks of wood and papier mache. The performance is accompanied by three musical instruments: a paddle harmonium, tabla and zanj (cymbals).
11. Karyala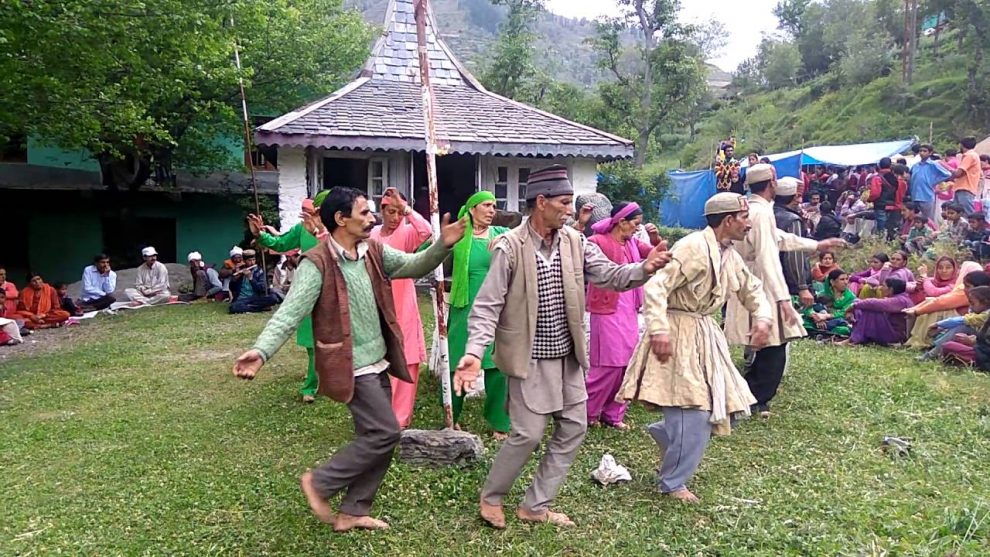 A traditional folk theatre form of Himachal Pradesh, karyala is normally performed around the Dussehra festival, i.e. in October-November. With local variants all over Himachal Pradesh (banthada in Mandi, budechhu in Sirmaur and bhagtu in Kangra), karyala generally derives its theme from the daily life and concerns of the villagers. The open-air performance is prefaced by virtuoso drumming, uses minimal props and often incorporates dance and comic acts.
12. Ramman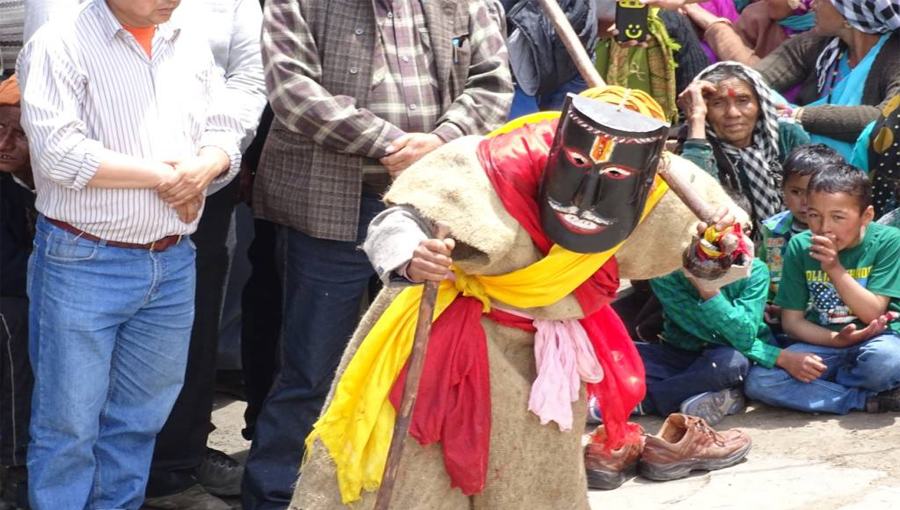 Ramman is a ritual theatre that is a part of a religious festival in the Garhwal region of Uttarakhand. Every year in late April, the twin villages of Saloor-Dungra in the state of Uttarakhand (northern India) celebrate a religious festival in honour of the village deity, Bhumiyal Devta. An eponymous art form unique to these villages (it is neither replicated nor performed anywhere else in the country), ramman is made up of highly complex rituals that involve the recitation of a version of the epic Ramayana and various legends. This is also accompanied by the performance of local songs and masked dances.
---
Also Read: In This Tiny Karnataka Village, Farmers and Shopkeepers Debate over Shakespeare and Kalidas
---
Tell Us More
We bring stories straight from the heart of India, to inspire millions and create a wave of impact. Our positive movement is growing bigger everyday, and we would love for you to join it.
Please contribute whatever you can, every little penny helps our team in bringing you more stories that support dreams and spread hope.