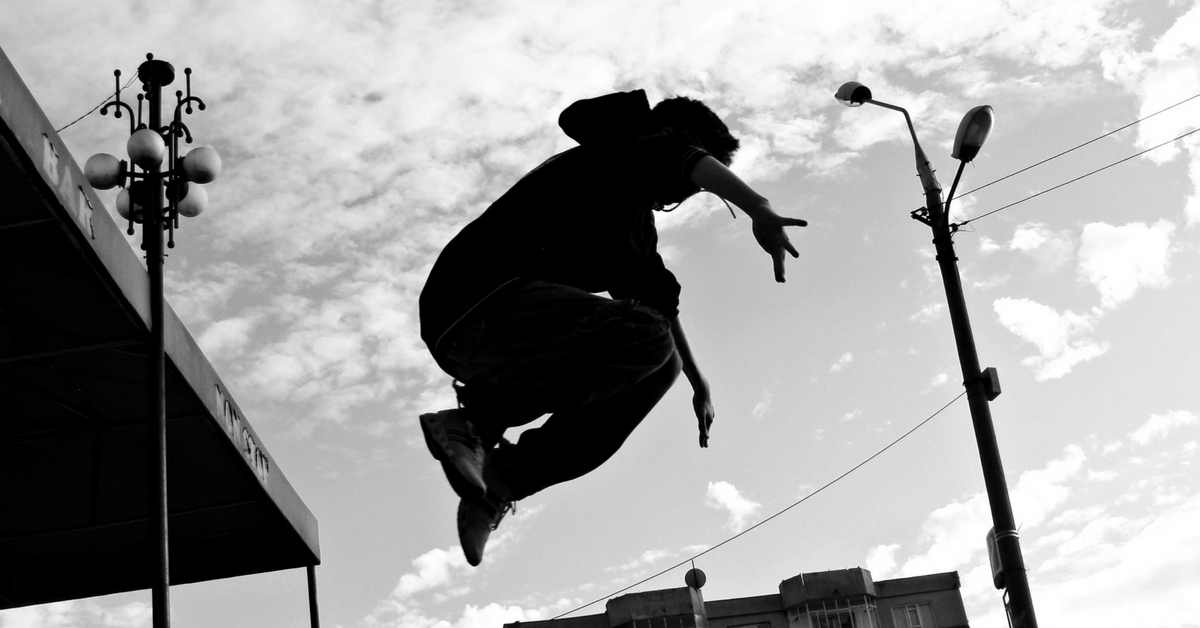 The sport of Parkour, or free-running, is very popular in the West, but is yet to achieve mainstream acceptance in India. A Mumbai-based Parkour enthusiast talks about how taking up the sport has helped him turn his life around.
The sport of Parkour, or free-running, is very popular in the West, but is yet to achieve mainstream acceptance in India. A Mumbai-based Parkour enthusiast talks about how taking up the sport has helped him turn his life around.
The black, silhouetted, angry gulls squawk like children that have lost their favourite playground to an interfering power, and free-spirited mongrels loll about warming their bodies in the sand by the setting sun. But the most interesting species on the beach are the newly-freed Mumbaikars—clowning about in the muddy ebbs of the Arabian Sea, flinging hoopla rings on a line of biscuit packets, flinging themselves on the sand to tackle the guy with the football, jogging like focused athletes, or cuddling up to a lover in a little sand burrow.
The artists near the bordering wall are noticeably spectacular in their movements, somersaulting on the spot on the sand, jumping over their friends' hunched frames, and doing that special dramatic somersault off the wall. Garth, a fair, wispily-moustached, pony-tailed, physically-fit youth grins when a friend unsuccessfully attempts to jump over another friend's half-crouched body, mistiming the jump and careening away into the soft sand. He mocks, "I think you didn't loosen your knees today. Go warm up, you lazy bugger."
This is a practicing clique of parkour artists – 'free-running' in layman's terms – the art of obstacle-defeating that uses the physical elements of the urban environment as stunt-props, while running in a straight line. "A parkour artist is seemingly unconcerned about obstacles like walls, tanks, parked cars, etc. and uses these elements by running through/jumping over them instead of navigating around them. Their simple philosophy is to 'travel from point A to point B, with the most efficient and fluid locomotion'," explains Garth.
"It's all about precision jumps. That's how you start. Then later you move onto a bigger combination of precision jumps. That's when it gets creative. The city then becomes the arena, when we start using the railings, benches, curbs… and imagine what you can do anything with it. It's so free!"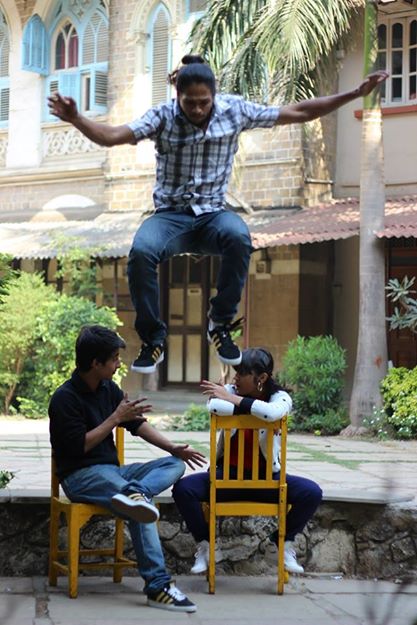 "I never felt free in a classroom. I was always last on the mark lists. So, my teachers always had me in their radar. I always experienced a lot of pressure and was beginning to believe that I was not good enough, or that I was unnaturally stupid," says Garth, explaining that the young East Indian Christian community in Mumbai – situated mostly in the former fishing hamlets of Malad and Bandra – have been victims of a generalization that they are classroom laggards and academically unconcerned. "By the time I reached Class XII, I had no inkling of many basic concepts. It took me three years just to pass Class XII. I lost many friends—some went ahead and some abroad, and I felt stuck in a time warp."
Whether it is the aberrance of education, or the general disregard for conformity, or even the quaint hamlet-like setting of these gaothans getting engulfed in the metropolis, it all has contributed to the anomalous creativity and professional choices of many young people. "Most of the youngsters are/were bred as potential emigrants, not interested in staying in the city, or even finding a grounded Indian identity," Garth explains.
He says that the condition probably stems from a lack of stability, coming from being a minority.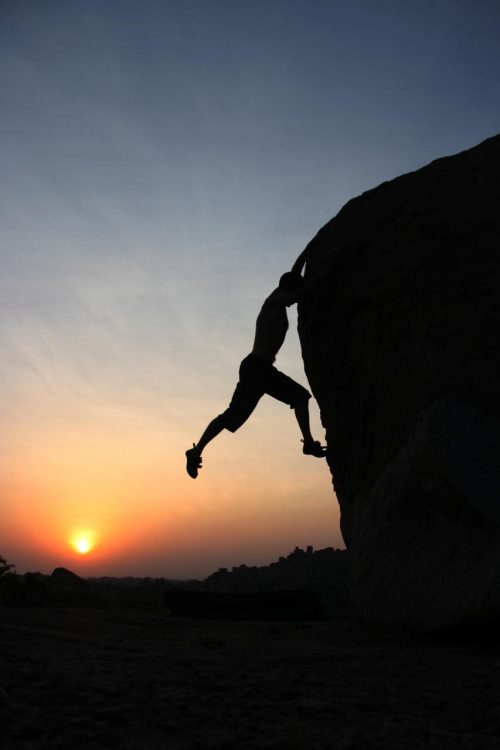 "My father is a merchant navy guy, always away for more than half the year." Garth talks about how the older generation went after a peculiar set of overseas jobs that included sailing on the merchant navy, oil-rigs, and joining in the Oil Rush of the late 1960s in the Gulf, usually at Dubai and Abu Dhabi. "I never liked that there was such a long period without him. Mom is a seamstress and wedding cake-maker with her shops based in Orlem and Bandra. So I was always alone or with my elder sister, without a proper disciplinarian around."
"I was lost for four years. It was a deep, anti-social existential crisis. Then I saw a documentary called Jump London, and it blew my mind, because I had always loved the idea of a ninja, always clowning around imagining I was one," says Garth. He joined a parkour group on Facebook, made friends, and soon they started their own team called 'Free Souls'. "We practised in a gym for the first six months to train for a parkour-fit body. Then we started training in different parts of the city—not just the beach, but on terraces and playgrounds, any place that was decently safe to practice."
"I quickly learnt that parkour is more than just an art, it is a discipline. For the first time, I actually woke up to early alarms and trained at the gym, building my stamina using every possible calisthenic exercise, because I used to be really pudgy before. My parents tried convincing me to start a basic commerce degree, but I told them I wanted to ride the wave for now, and not be distracted from parkour," says Garth.
"They were very disappointed, I remember. My dad nearly kicked me out. My sister kept them at bay and convinced them to let me go ahead and see how things went with my discipline."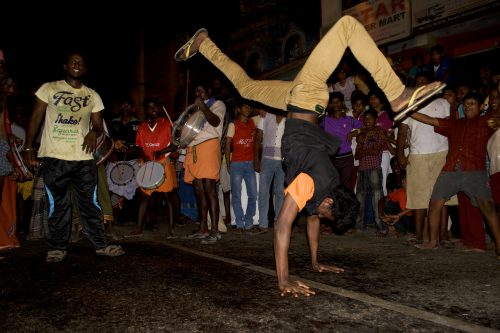 Garth always dreamed of being on television. He soon dabbled in local youth-oriented programs on MTV and Star that had reality games as well as the Indian version of Takeshi's Castle, a vaudeville show which invites contestants to tackle a ridiculous obstacle course. "Then I got a good break. A British foundation that teaches parkour internationally, especially in South-Asian countries, sponsored Free Souls for a parkour meet in Malaysia. We went there and learned so much. The setting of an international competition just opened my mind to so many possibilities." As confidence seeped into his way of life, Garth decided to do a correspondence course of Bachelors in Mass Media in Wilsons College. "I'm now in my second year. Also, I teach a Parkour class for money, and it's pretty decent," says Garth, smiling.
"I met a girl at a church camp who happened to be a VJ at MTV. We hit it off immediately. I think it was the first time I took a girl seriously. People always thought I was weird, because I never took girls seriously, or rather couldn't, because of confidence issues. But yeah, I feel free-er now. Lighter. Finally, my friends have stopped calling me gay," Garth grins, hitching up his cargo shorts. "Check this out," he says and runs towards the sand-kissed beach wall. His feet continue onto the wall effortlessly. Back-flipping in a perfect 360-degree arc, he lands on his feet with athletic panache.
Garth's body's free-flowing mechanics are like a fresh breeze in these rare open spaces of India's stuffiest concrete jungle.
Do you know stories of people that will help map your city better? Find out how you can contribute to The People Place Project here.
Featured Image is for representational purpose only. Source: Flickr
Like this story? Or have something to share? Write to us: contact@thebetterindia.com, or connect with us on Facebook and Twitter.
NEW: Click here to get positive news on WhatsApp!
We bring stories straight from the heart of India, to inspire millions and create a wave of impact. Our positive movement is growing bigger everyday, and we would love for you to join it.
Please contribute whatever you can, every little penny helps our team in bringing you more stories that support dreams and spread hope.