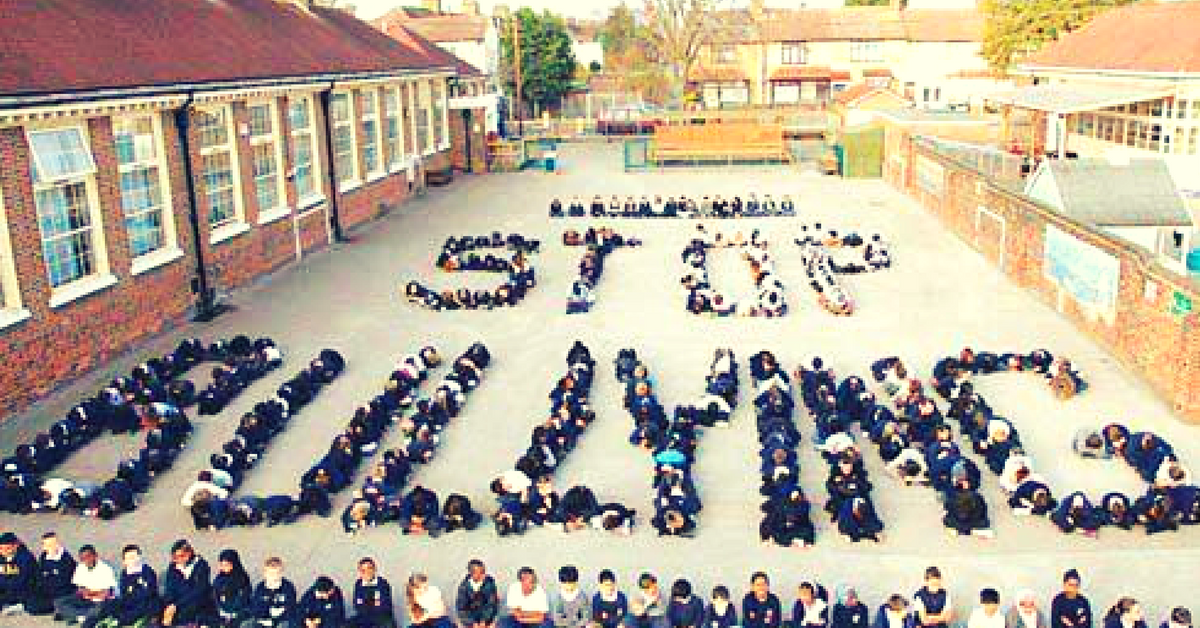 Cyberbullying is a growing global problem with serious consequences. Here are some ways in which we can deal with it.
Cyberbullying is a growing global problem with serious consequences. Here are some ways in which we can deal with it.
Swati Chandra (name changed) could not believe it when her best friend (Prachi) created a fake profile of her on a social networking site and sent derogatory messages to common friends, in a bid to grab the attention of a boy she liked.
"She used my personal images and insulted me on a public forum," the victim relates.
Like Prachi, many young girls and boys fall prey to online abuse and cyberbullying, which experts describe as "the intentional use of harmful words to put another person down." Recent studies show that bullying leaves an indelible mark on the psyche of its victims.
In an ever-changing world that is increasingly becoming digital, it is important to protect yourself from bullying, both online as well as offline. Examples of cyber bullying can be seen on various social media platforms like Facebook, Twitter and Youtube.
The first step in eliminating the problem is learning to recognise it.
What is cyberbullying?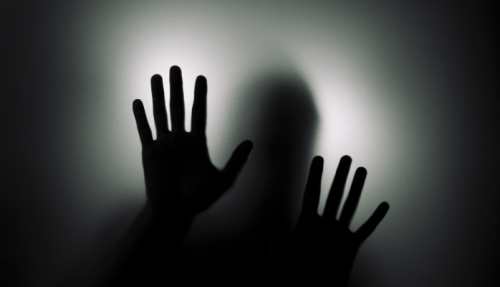 Cyberbullying is bullying that takes place using electronic technology. Electronic technology includes devices and equipment such as cell phones, computers and tablets, as well as communication tools including social media sites, text messages, chat and websites.
Examples of cyberbullying include mean text messages or emails, rumors sent by email or posted on social networking sites, and embarrassing pictures, videos, websites or fake profiles.
Why is cyberbullying so harmful?
Most people who are bullied online are also bullied in person. However, while offline bullying allows one the chance to avoid areas and situations that will put them in direct contact with a bully, cyberbullying offers no such reprieve.
Cyberbullying can follow victims wherever they go, whether they are in a crowd or alone. Cyberbullies can reach their victims, 24 hours a day, 7 days a week, 365 days a year. They often post hurtful content online, anonymously, so that they cannot be traced or stopped.
Given the nature of social media, such content is quick to go viral, and reaches a large audience in the blink of an eye, making it difficult, even impossible, for authorities to delete the harmful content before it wrecks damage.
The all-pervasive nature of cyberbullying, as well as the amount of time it takes to trace cyberbullies, makes the growth of cyberbullying an alarming trend across the globe.
Because cyberbullying is difficult to track, many victims feel helpless and unable to cope with it, especially if the bullying is personal and long-drawn. It is no surprise, therefore, that this form of bullying has been known to trigger depression and anxiety in its victims. In many instances, it has also resulted in victims developing suicidal tendencies.
Ways to Combat Cyberbullying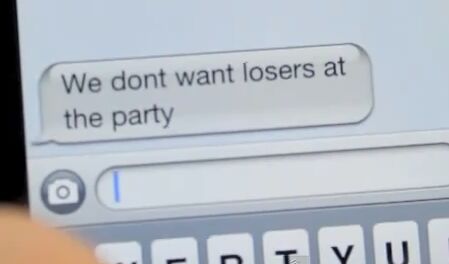 1. Don't respond or retaliate
Sometimes, a reaction is exactly what aggressors are looking for because they think it gives them power over you, and by not retaliating, you are in fact, refusing to empower a bully.
You must also remember that getting back at a bully often turns you into one yourself, and can set off a chain reaction of mean acts.
If you can, remove yourself from the situation. If you can't, sometimes humor disarms or distracts a person from bullying. 
If you are ever afraid for your safety, you need to contact law enforcement agencies.  They can determine whether any threats made are credible. If they are, the police will formally look into your complaints and ensure your safety.
2. Save the evidence
The only good news about cyberbullying, is that evidence of the bullying can usually be captured, saved and shown to someone who can help.
It is important to keep all evidence of the bullying: messages, posts, comments, etc.  If there are ways you can determine who exactly is making the comments, also document that.
Second, contact the service or content provider through which the bullying is occurring.  For example, if you are being cyberbullied on Facebook, contact Facebook authorities.  If you are receiving hurtful or threatening cell phone messages, contact your cell phone company to obtain assistance.
Along the same lines, familiarise yourself with the Terms of Use for the various sites you frequently use and the online accounts you sign up for.  Many web sites expressly prohibit harassment and if you report it through their established mechanisms, the content and/or bully will be removed from the site in a timely manner.
3. Tell the person to stop
This is completely up to you – don't do it if you don't feel totally comfortable doing it, because you need to make your position completely clear and ensure that the bully understands that you will not stand for this treatment any more. You may need to practice beforehand with someone you trust, like a parent or good friend.
4. Reach out for help
Especially if the bully's behavior is really getting to you. You deserve backup. See if there's someone who can listen, help you process what's going on and even help you work through it – a friend, relative or maybe even an adult you trust.
5. Use available technology and tools to cut off the bully
Most social media apps and services allow you to block the person. Whether the harassment is happening via an app, over texts and comments or using tagged photos, do yourself a favor and block the person.
You can also report the problem to the service. This probably won't end it, but you don't need the harassment in your face, and you'll be less tempted to respond. If you're getting threats of physical harm, you should call your local police and report it.
6. Protect your accounts
Don't share your passwords with anyone, even your closest friends, and password-protect your phone so no one can use it to impersonate you.
7. Keep your social profile and interaction safe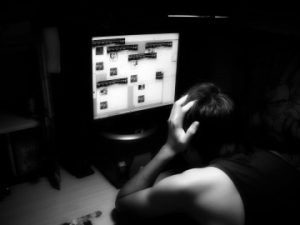 Always be mindful about what you post. Being kind to others online will help to keep you safe. Do not share anything that could hurt or embarrass anyone.
Think about who sees what you post online. Complete strangers? Friends? Friends of friends? Privacy settings let you control who sees what.
Do not open emails from sources you do not know and do not download attachments unless you are expecting an attachment from someone.
Stop downloading free media from downloading software that is not legally approved and therefore, not regulated.
Legal rights against cyber bullying
Offences of bullying, stalking, terrorism, breach of confidentiality, etc. committed in cyberspace are like similar offences in the real world and are punishable. The Information Technology Act, 2000 (IT Act) was enacted to deal with e-commerce and electronic records, and also to punish e-commerce offences. Offences such as intimidation, insult, annoying, harassment, defamation, etc. in cyber space continued to be punishable only under the IPC till the 2008 amendment to the IT Act.
Section 66A in the amended IT Act deals with these crimes. Sending any message (through a computer or a communication device) that is grossly offensive or has menacing character; any communication which he/she knows to be false, but for the purpose of causing insult, annoyance and criminal intimidation comes under this section. This crime, under the current IT/Cyber/Criminal laws in India is punishable up to three years with a fine.
"We have helped many people take legal action against cyberbullying, including removal of fake profiles, deletion of derogatory content and responding to email abuse. Most people decide to take legal action if these online threats start affecting their real lives, and hinder their social image and peace of mind," says Rohan Mahajan, Founder of LawRato.com
Security and privacy awareness in India is very poor. It would be very useful if both, the government and civil society were more aggressive in raising awareness and triggering change in behavior.
Unfortunately, this is a bit like smoking – even though people are aware of the issues, they engage in risky behavior online. The solution is to make cyber laws stricter as current law under the IT Act 2000 is a bailable offence with three years' imprisonment and a fine.
The IT Act 2000 should to be re-amended to specific provisions pertaining to cyber bullying. Further, cyber bullying needs to be made a serious offence with minimum five years imprisonment and a fine of Rs. 10 lakh. Unless you have deterrence in law, it will continue to be a prevalent offence.
Fortunately, till such time, there safeguards mentioned above can help prevent such acts of cyber offences.
Like this story? Or have something to share? Write to us: contact@thebetterindia.com, or connect with us on Facebook and Twitter.
NEW: Click here to get positive news on Whatsapp!