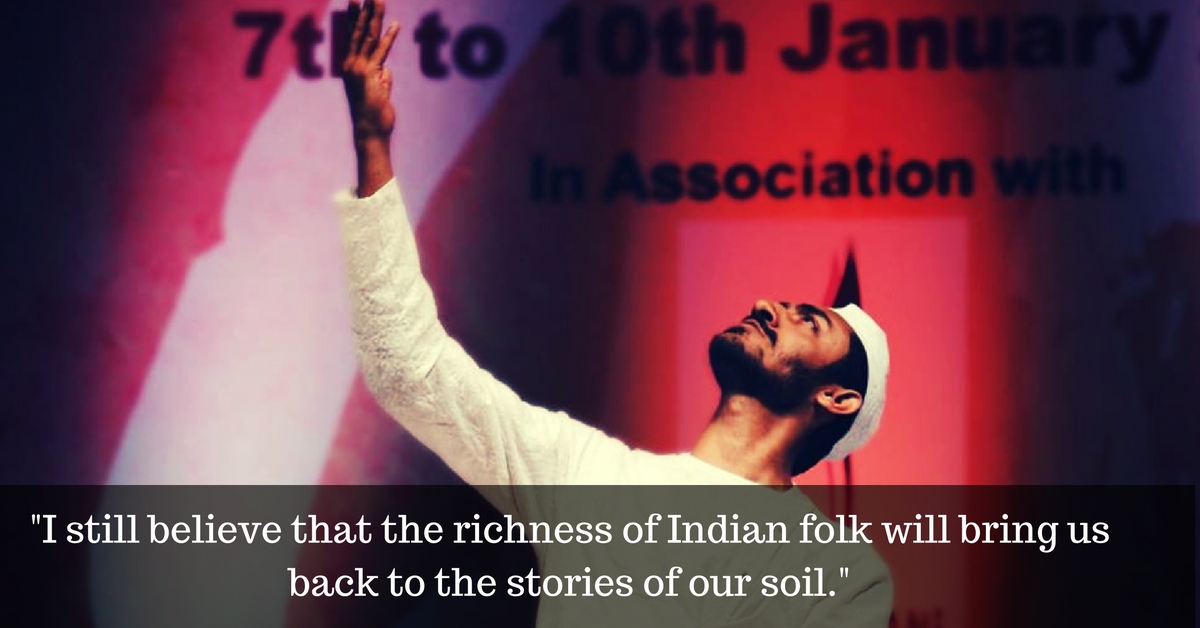 Ankit Chadha, a writer and storyteller talks to The Better India about reviving an ancient Urdu storytelling form called Dastangoi.
Ankit Chadha, a writer and storyteller talks to The Better India about reviving  an ancient Urdu storytelling form called Dastangoi. 
Dastangoi is an ancient form of storytelling in Urdu that would have been erased from the collective imagination of Indians if it hadn't been for the dedicated efforts of the renowned Urdu scholar S. R Faruqi, his nephew Mahmood Farooqui, and the latter's protege Ankit Chadha.
Ankit Chadha, a storyteller talks to The Better India about reviving  an ancient Urdu storytelling form called Dastangoi.
Dastangoi is a compound of two Persian words – dastan, which means tale, and goi, which is the act of narrating the tale. Initially, the stories revolved around the adventures of Amir Hamza, the uncle of Prophet Mohammed. This oral storytelling tradition became very popular in India but it almost disappeared with the death of Mir Baqar Ali, the last known exponent of Dastangoi.
Ankit started performing Dastangoi only in 2010. Before this, he had written and performed street plays in Hindustani, while studying at Hindu College in Delhi. Ankit had always been fascinated by Urdu but it was only after he discovered Dastangoi that he started training in the language.
With no formal training in performance or literature, Ankit says, "I gained proficiency in this art form largely through listening to and training with Mahmood Farooqui. While the art form has been very often labelled as 'dying', I noticed that it had immense potential to be used as a medium to tell a variety of stories that I find moving."
The overwhelming response Ankit received while initially experimenting with Dastangoi (on intriguing themes such as the mobile industry in India), reaffirmed his faith in the format. So he quit his corporate job and dedicated himself to research and writing of new content in the dastan narrative style.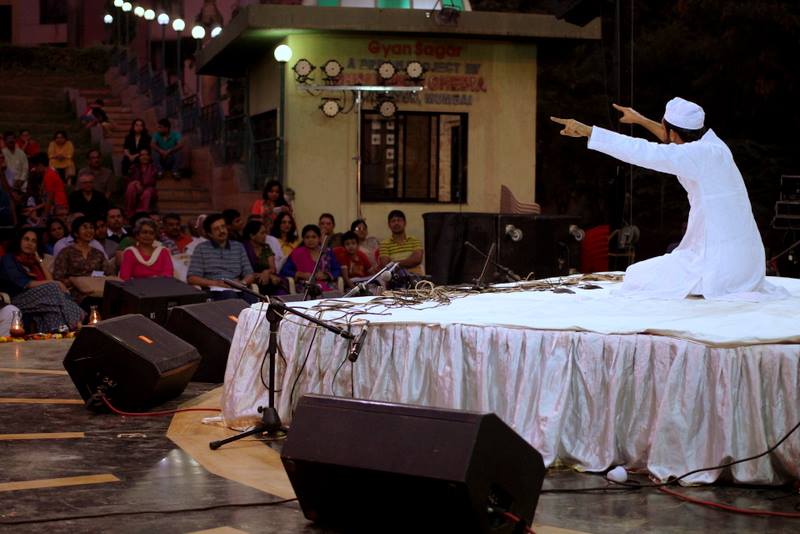 Given that the practitioners of Dastangoi are using a form of storytelling that was considered dead in the 20th century, how do the performances appeal to contemporary audiences? Ankit says, "The frame in which Dastangoi is presented is traditional. The audience sees a person in 19th century charming attire, speaking a forgotten language that offers aural delight. At this level of the form, the struggle is to move from incomprehensible to intriguing. If we educate our listeners by creating the right mix of the beautiful Urdu that flows from Persian and the Urdu that they already speak (and hear in the Bollywood lyrics), you've got them hooked. Similarly, at the level of content, the contemporary story might be something that they would have probably heard or read about in the news. It is the treatment of the theme in Dastangoi and the alternative narratives that the presentation puts forward, which changes the way our audience responds to it."
One of the most appealing things about the Dastangoi format is that it doesn't require an elaborate set; the performer needs only a microphone and an enthusiastic audience.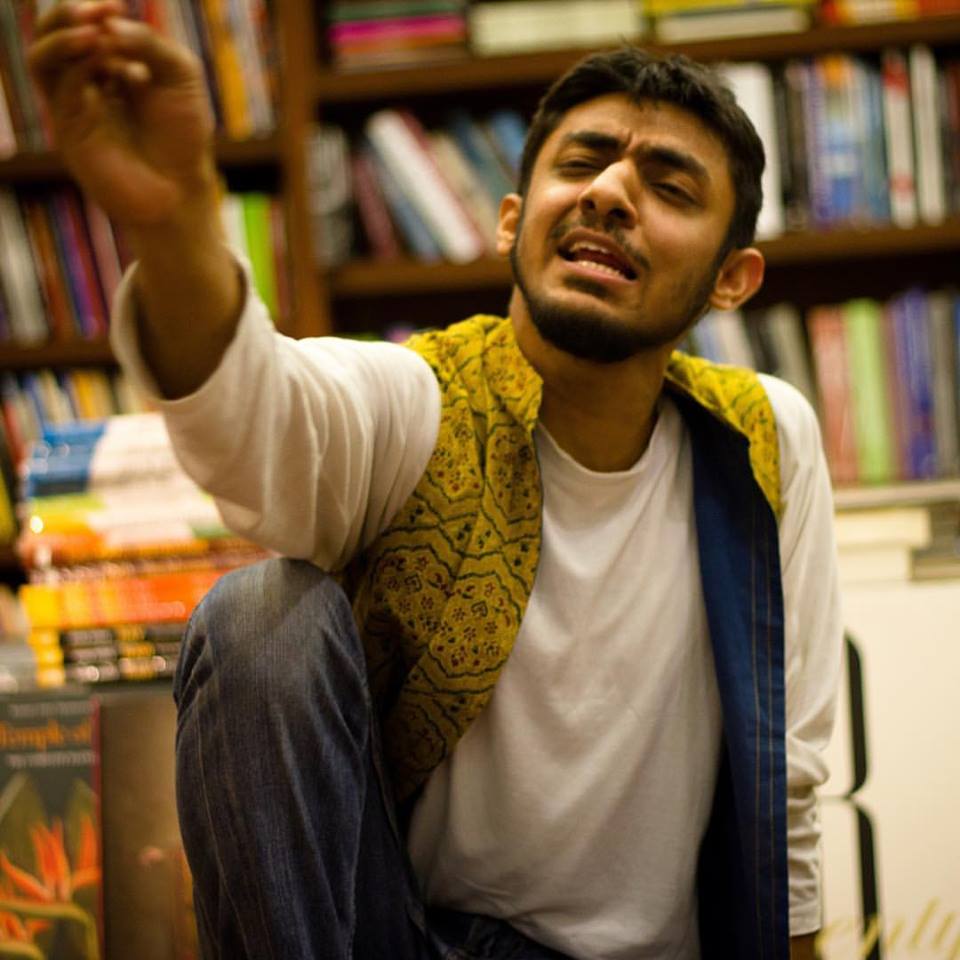 Ankit says, "The minimalist setup was one of the main things that attracted me to Dastangoi. The form allows its practitioner to be independent. You need no resources – lights, sounds, costumes, properties, space, or even a team. It also brought me closer to a different kind of writing – writing for oral narrative storytelling. When you know that all you have is the story and your voice, you make the most of these things."
Of late, Ankit has been including tales such as Alice in Wonderland and using references from various scholarly essays such A.K Ramanujan's Three Hundred Ramayanas. His narratives often trace historical events, while making jibes at conservative political ideologies, such as in Dastaan-e-Sedition. Where does he get his material? He says, "Each story deserves a different research approach. For my biographical dastans on Amir Khusrau and Dara Shikoh, the research included a lot of scholarly readings and I was fortunate enough to get generous support from academics like Sunil Sharma and Supriya Gandhi. For the dastan called Society on the Internet Access and another on pastoralist lifestyles, the work involved a lot of field research, which meant travelling to remote villages and witnessing the stories that are being lived on the ground. And then there is literature like The Little Prince, the adaptation of which requires a deeper engagement with the text. Usually, it is a mix of all these approaches. The story leads you in the direction of research. What remains a core part of all research for creating a dastan piece is the search for oral literature – meeting people who carry the stories and traditions passed from one generation to the other."
Ankit feels that performing for children is special because they remind him about the basic premise of storytelling – to believe the storyteller. He says, "They surprise you by opening up interpretations and possibilities that you did not know existed.  Dastan Alice Ki was the first modern adaptation of Dastangoi for children. Mahmood Farooqui's adaptation compounded Carroll's classics Alice in Wonderland and Through the Looking Glass into one tale that regaled kids and adults alike. It was a unique opportunity for me as a performer because, with no precedence, we had to come up with an innovative style of storytelling with this shift in the audience profile. It was great fun to see how our bodies and voices became much more animated to suit the story and its listeners."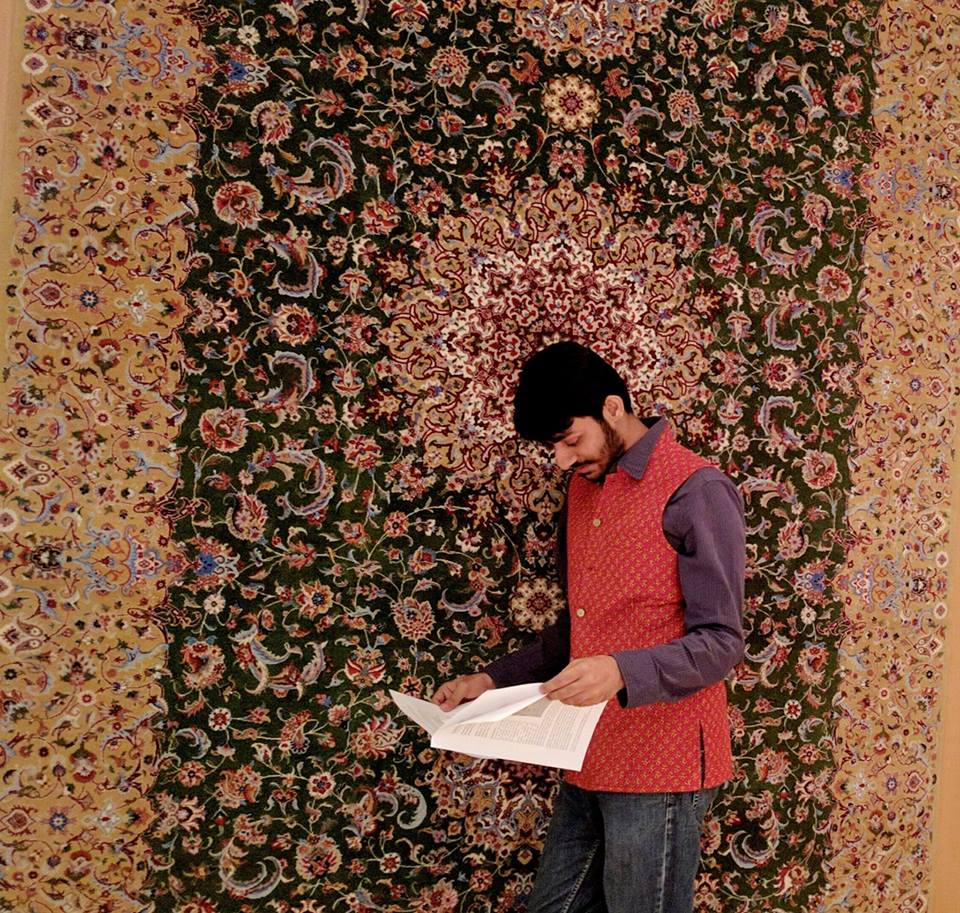 Almost a century ago, Dastangoi was a popular form of entertainment for all classes. But how about today…can people from various social backgrounds still be a part of this tradition? Ankit says, "Even today, many stories told in this form appeal to people from all classes. However, with television and mobile internet becoming almost a universal phenomenon, the way people experience entertainment has become less social. Moreover, this attitudinal change has led to a significant fall in the value that the traditional ways of storytelling were given. I still believe that the richness of Indian folk will bring us back to the stories of our soil. As the breed of storytellers starts growing, the listeners too will realize the joy of celebrating in togetherness. Of course, this means that the art form is practised beyond cities, in villages, and in community spaces other than modern spaces for performance like the proscenium theatre."
It is essential to the storytellers that their art engages with cultural politics continuously. When Ankit and his team performed Dastan-e-Sedition on the JNU campus in February 2016 (during student protests), one of the listeners made a very pertinent point. Ankit says, "She said when certain meanings are being bestowed on the idea of nationalism, stories remind us that everything is meaningless if it conflicts with the idea of humanity. Stories cannot amend unfair laws or provide food to the poor. But they give voice to what many want should remain unseen."
Ankit's latest performance will be in Bangalore on October 23, 2016. He says, "Dastan Jai Ram Ji Ki shows, in the context of the Ramayana, how multiple narratives circulate in the world in place of a singular one. We must very carefully choose what and whose story we are telling."
To book tickets for his performance click here.
Like this story? Or have something to share? Write to us: contact@thebetterindia.com, or connect with us on Facebook and Twitter.
NEW: Click here to get positive news on Whatsapp!
We bring stories straight from the heart of India, to inspire millions and create a wave of impact. Our positive movement is growing bigger everyday, and we would love for you to join it.
Please contribute whatever you can, every little penny helps our team in bringing you more stories that support dreams and spread hope.