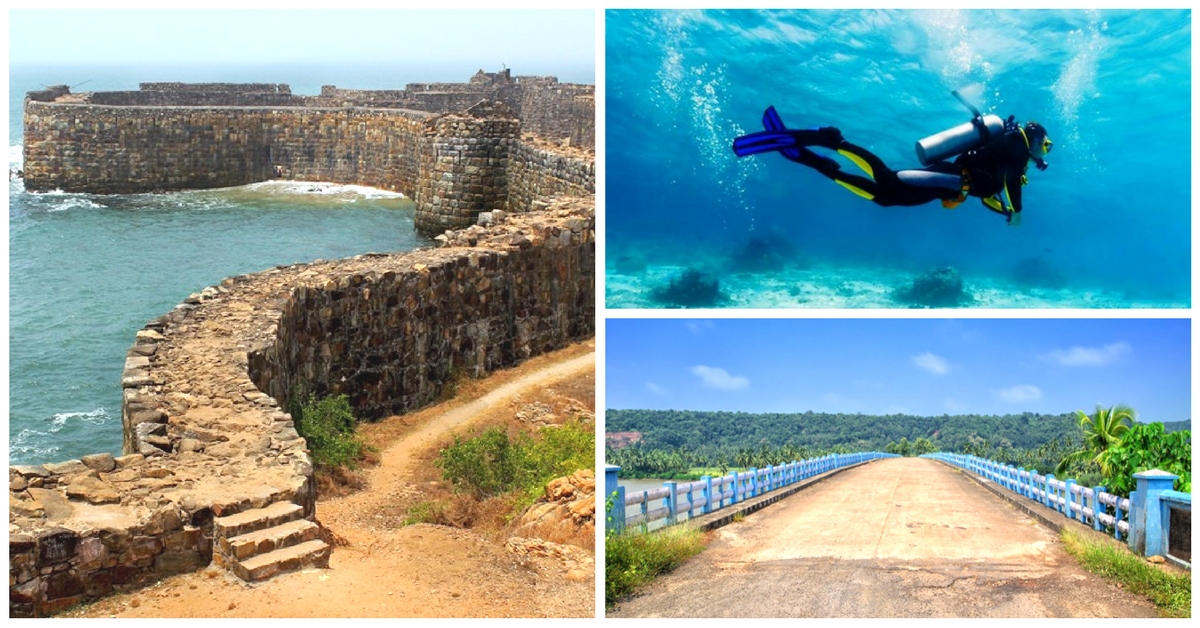 Been there, done that? Looking to do something different? Here's a guide to one of India's most underrated beach destinations, a pristine haven that will surely have you reaching for your bags!
Unspoilt and exquisite, Tarkarli is a beach lover's paradise. With its vibrant Malvani culture and mouthwatering cuisine, a trip to this highly under-rated holiday spot is just what you need to rejuvenate your body and soul!
A serene seaside destination, Tarkarli lies in the heart of Malvan, part of the Konkan coast in western Maharashtra. Located at the convergence of the Karli river and the Arabian Sea, Tarkarli's beautiful beaches stretch across the Sindhudurg district of Maharashtra that borders Goa.
With its warm white sands, swaying palms and tranquil waters, this little haven of sun, surf and sand is a delightful stopover for all seasons.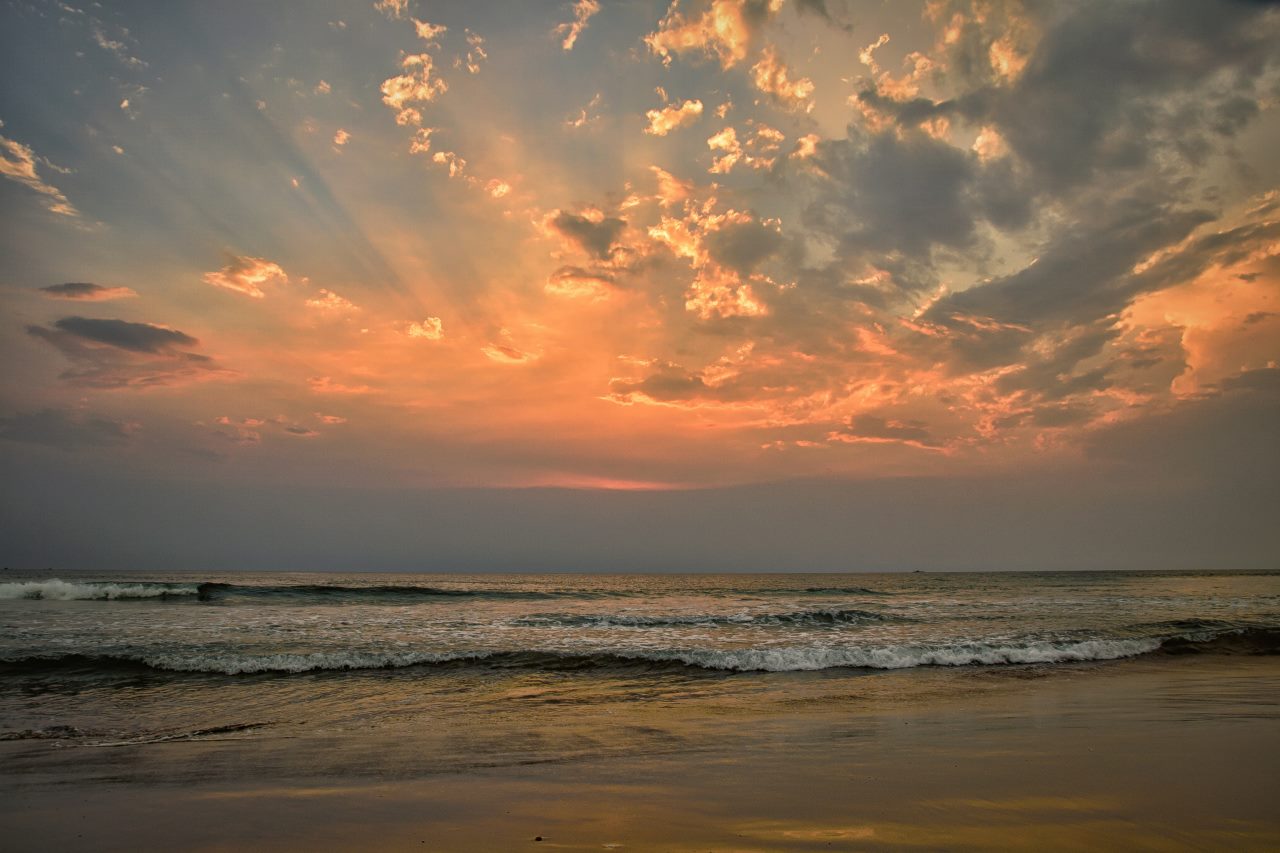 So, if you are planning a blissful beach holiday to Tarkarli, here is a check list of must-do things that will leave you with a bagful of wonderful memories!
1. Underwater Exploration – Snorkelling and Scuba Diving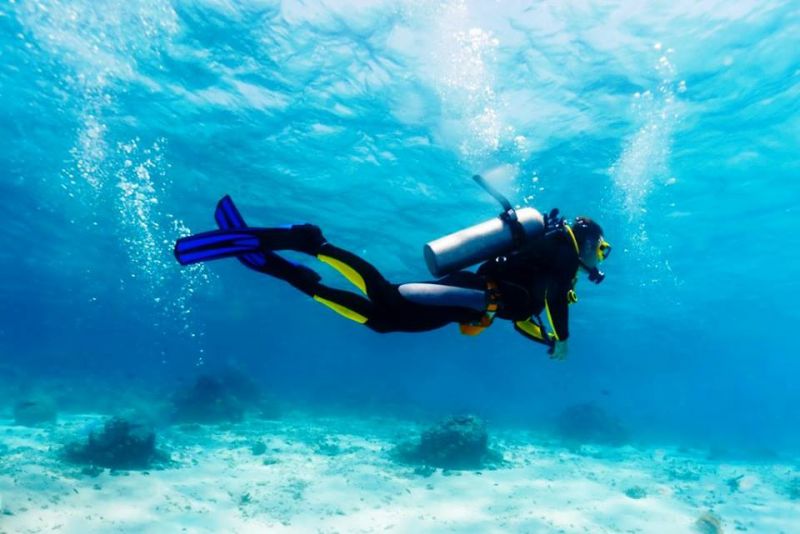 The crystal clear tropical waters of Tarkarli are the gateway to a vibrant underwater world teeming with marine life. Swim alongside placid turtles, curious schools of colourful fish and the occasional wary shark as you explore Tarkarli's thriving coral reefs. India's first integrated and biggest scuba diving center, the Indian Institute of Scuba Diving and Aquatic Sports (IISDA), is also located in Tarkarli.
2. A Serene Stay in a House Boat on the Karli River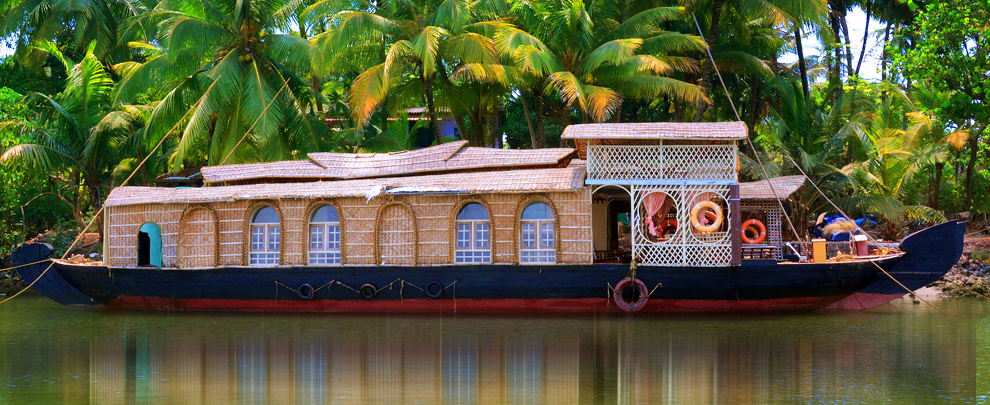 A peaceful stay in a house boat on the tranquil backwaters of Tarkarli is a vacation experience hard to beat. After all, who wouldn't love falling asleep to the lilting lullaby of the gentle waves? The Maharashtra Tourism Development Corporation (MTDC) maintains two pretty houseboats on the Tarkarli backwaters, each with two well-equipped bedrooms and open-air upper decks.
3. The Thrills of Parasailing and Jet Skiing

From jet-skiing, water scooter, banana boat rides and bumper rides, to kayaking and parasailing, Tarkarli is a paradise for adventure junkies. Experience the sheer exhilaration of parasailing as you enjoy a bird's eye view of the pristine coastline or feel the adrenaline pump in your veins as you ride a jet-ski on a rushing wave.
---
You May Like: These Gorgeous Photos Give a Glimpse of the Idyllic Island Life on Lakshadweep
---
4. Discover a Hidden Trail Along the Coast on a Bicycle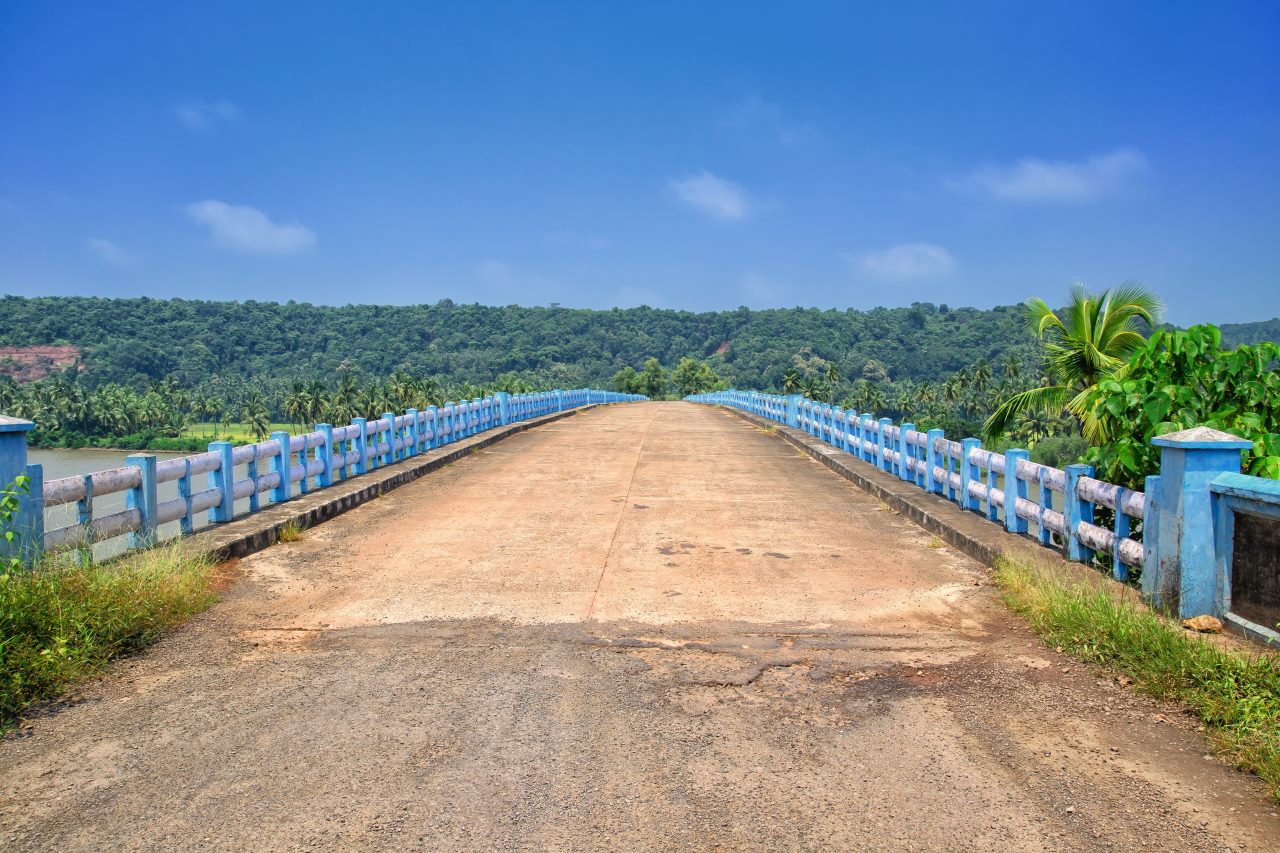 Tarkarli is dotted with verdant paddy fields, lush precipices, quaint bridges and narrow winding roads skirted by tiny fishing villages. Discover a hidden trail as you ride a bicycle along the sleepy Tarkarli coast, enjoying some seriously beautiful scenery as the fragrances of the forests waft around you on your dusty path.
5. Marvel at the Architectural Brilliance of the Sindhudurg Fort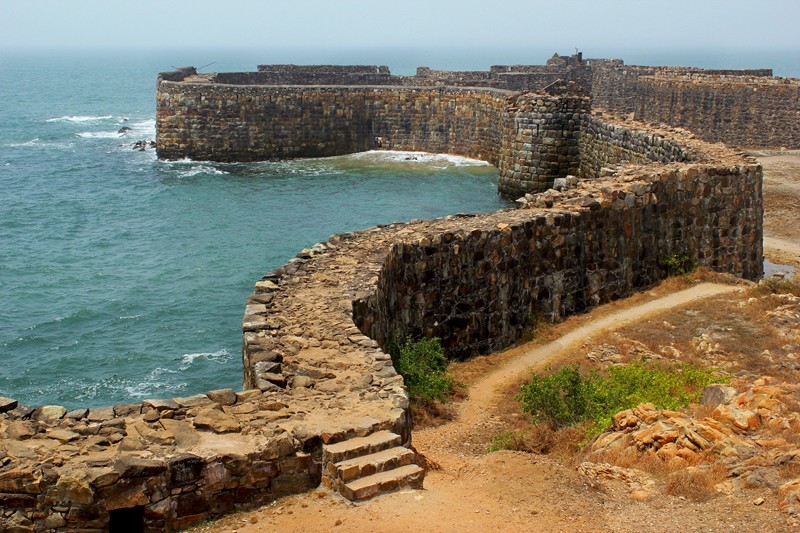 A ferry ride to visit the imposing Sindhudurg Fort, one of Maharashtra's most popular and important sea forts at Malvan, is a must-do on a visit to Tarkarli. This 350-year-old ancient fortress built by Chhatrapati Shivaji in 1664 is spread over 48 acres and has a two-mile long rampart with walls that are 30 feet high and 12 feet thick. Though today, this architectural marvel lies mostly in ruins, it still retains an aura of the powerful presence it must have enjoyed in the medieval era.
6. A Tryst with The Historic Temple of Chhatrapati Shivaji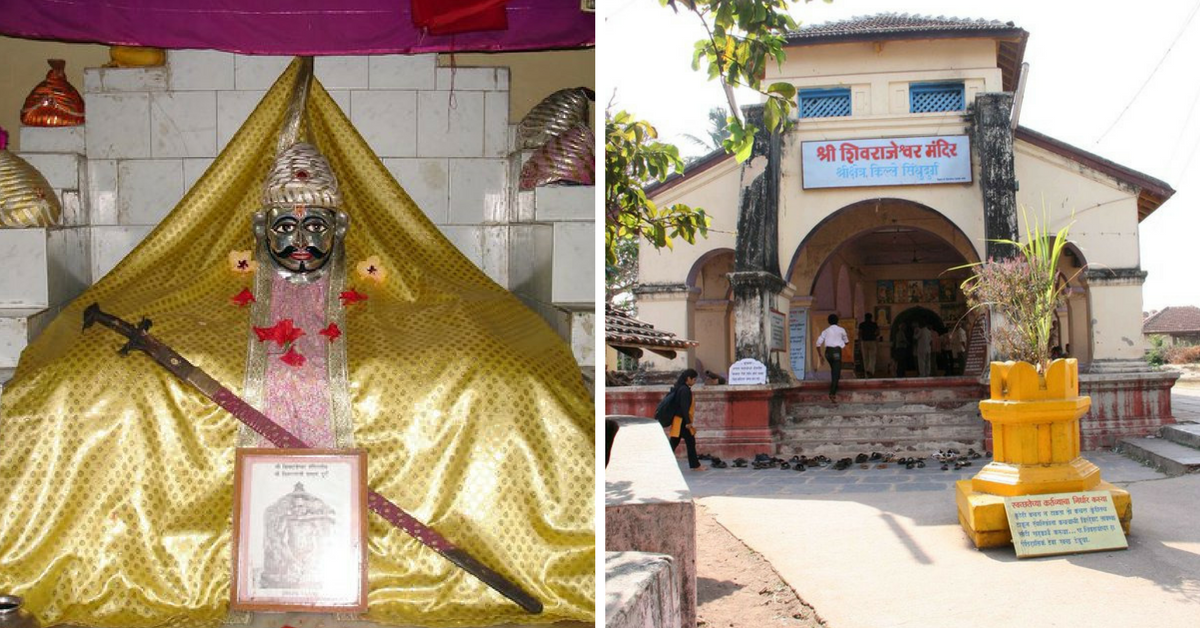 The only shrine of its kind in the country, the Shree Shivchhatrapati Temple was built by the great Maratha warrior's son, Rajaram, as a tribute to his father. Along with the black stone idol of Shivaji in Yogic veerasana pose, the temple is believed to have the original sword used by Shivaji. Shivaji's palm prints and footprints have also been preserved on dried lime slabs in a tower near the Dilli Gate of the Sindhudurg Fort.
---
You May Like: #Travel Tales: Inside Mumbai's Only Chinese Shrine, the Beautiful Kwan Kung Temple
---
7. Go Beach Hopping on the Pristine Coastal Stretch of Tarkarli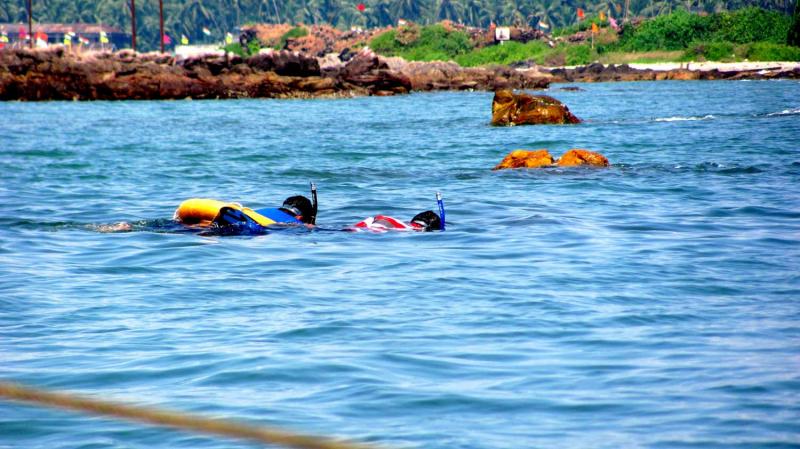 Tarkarli's long stretches of pristine beaches are where the cerulean waters of the Arabian Sea merge with the quintessential Konkan green of the backwaters. Let the warm ocean breeze ruffle your hair and the salt spray caress your face as you take a languid stroll along these gorgeous palm-fringed beaches. The must-not-miss beaches here are Tarkarli, Kolamb, Achra, Bhogwe, Deobagh, Nivati, Vengurla, Chival, Sagareshwar, Kunkeshwar and Mochemad.
8. A Sojourn to the Beautiful Dhamapur Lake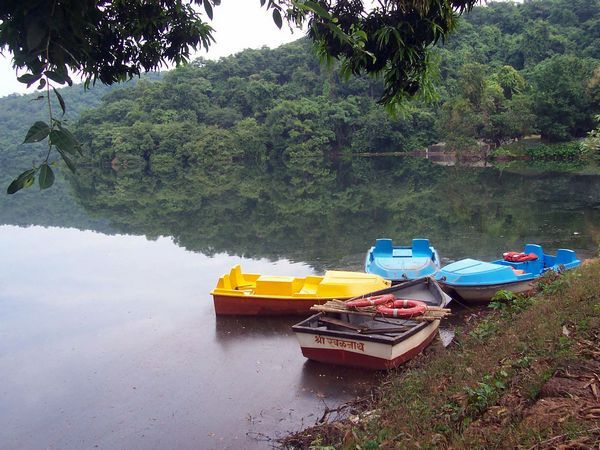 A man-made lake constructed by the King Nagesh Desai in 1530, the Dhamapur Lake is one of the biggest lakes of the Sindhudurg district. Nestled amidst verdant forests and orchards, this bewitchingly beautiful lake lies along the road from Kudal to Malvan. Remember to pay your respects at the ancient temple of goddess Bhagwati that stands on its forested banks.
9. Spot Dolphins at the Tsunami Island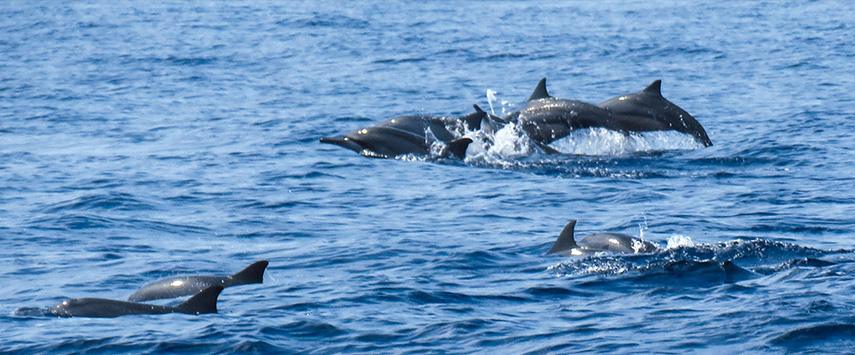 Along with the stunning natural beauty, Tarkarli is also blessed with the presence of one of the friendliest mammals, the dolphins. While seagulls and scurrying hermit crabs are present all year round, schools of dolphins arrive during a particular season (between October and February) and if you happen to be around at the same time, watching them frolicking in water is a sight that will remain with you forever. A tiny island in the delta of Karli river, the Tsunami Island is the hub of dolphin safaris and water sports in Tarkarli.
10. Savour the Delights of Malvani Cuisine at the Deobagh Village
Perched at the confluence of the Karli river and the open sea (adjacent to the Tarkarli beach), the village of Deobagh offers the best Malvani cuisine in Tarkarli. Make sure you try the ghaavne (a variation of the neer dosa served with coconut chutney) for breakfast. For lunch and dinner, go for the droolworthty Malvani thali, characterised by fiery flavours, a ton of fresh seafood and an ardent devotion to coconut. Remember to ask for the sol kadi, a mildly spiced coconut milk and kokum drink that is an inseparable part of the Malvani cuisine. For dessert, try the yummy ukdicha modak, which are sweet dumplings stuffed with grated coconut and jaggery.
How to reach Tarkarli (The Best Time to Visit is Between October to March)
By Air: Nearest airport to Tarkarli is the Dabolim Airport of Goa (80km). From the airport, one can hire private taxis that take a little over 2 hours to reach Tarkarli.
By Train: The nearest railway station to the city is Kudla which is approximately 45 km away from Tarkarli. One can board various types of trains from cities like Mumbai, Pune and Goa to reach the city. The Konkan Express and Mandovi Express are the major trains which serve Tarkarli.
By Road: Tarkarli is well-connected to other cities by road. Tarkarli is 475 km (via NH 17) and 576 km (via NH 4) from Mumbai. Daily buses, both private and state transport (MSRTC), are available from various parts of Goa, Mumbai and Pune to Tarkarli.
Get more information on Tarkarli here.
---
You May Like: #Travel Tales: The 7 Best Places to See India's Fantastic Fossil Finds
---
We bring stories straight from the heart of India, to inspire millions and create a wave of impact. Our positive movement is growing bigger everyday, and we would love for you to join it.
Please contribute whatever you can, every little penny helps our team in bringing you more stories that support dreams and spread hope.