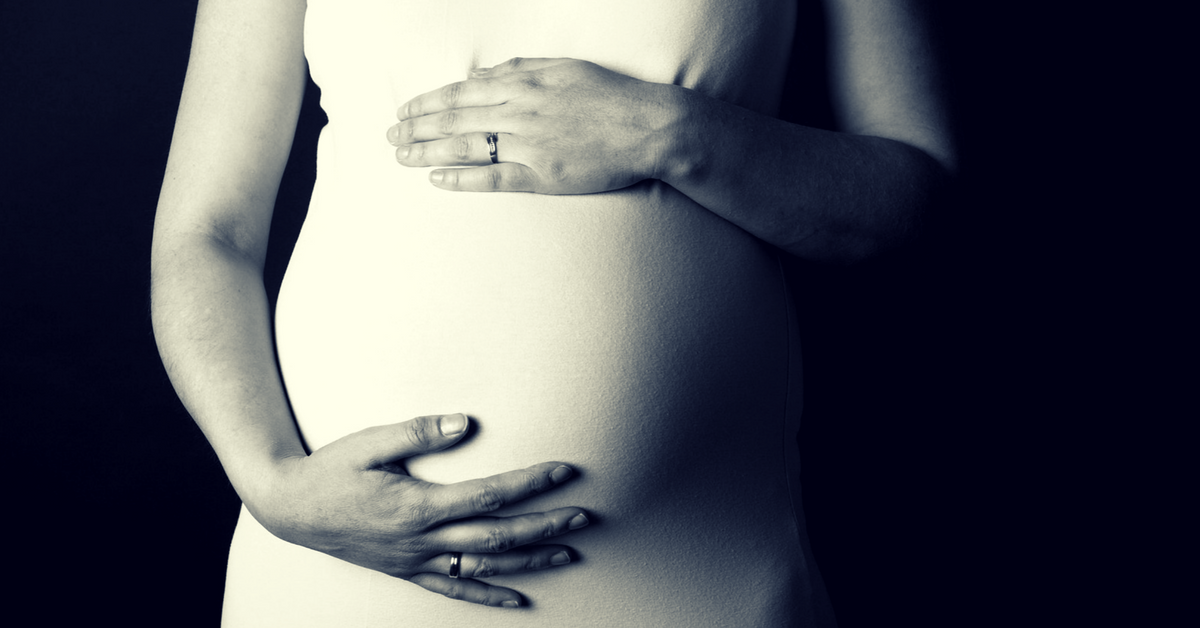 The proposed amendment to maternity law is an example of how women's issues are finally being mainstreamed in India.
The proposed amendment to maternity law is an example of how women's issues are finally being mainstreamed in India.
Workplaces tend to view an employee's pregnancy as, at best, an inconvenience to the business and, at worst, a career-ending sentence. From time to time, women across the world have challenged this mindset and demanded equal treatment at the workplace. An employer's denial of adequate maternity relief is a form of gender discrimination. It could also potentially infringe on an infant's right to early childhood care, given that mothers often tend to be the primary caregivers. We have a long way to go before a father's duty to provide equal care may be recognized.
In order to foreground a woman's right to maternity relief, one need not look too far. The Indian constitution forays with flair into the private spheres of society, i.e. the private sector as well as the family. It breaks the public-private binary that many feminists see as a barrier to permit violence within homes and private workspaces.
Many workplaces subscribe to the logic that the pregnancies of workers are hindrances to productivity, and many families believe that pregnancy is a woman's most important calling.
Our constitution however, expressly takes an opposed stand. It commands the State to make provisions for just and humane conditions of work and maternity relief as a directive principle of state policy in Article 42.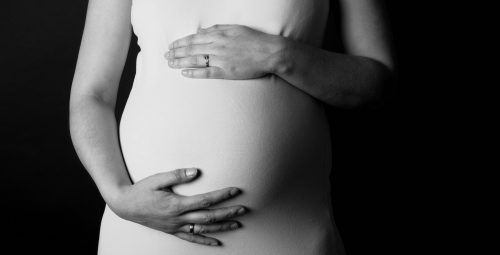 Image Source: Flickr
To give this directive principle expression we require policy, laws, judicial pronouncements and progressive mindsets.
In 1961, the parliament passed the Maternity Benefits Act which provided for twelve weeks of paid maternity leave to women who worked in the regulated sector in organizations of more than ten employees. Two decades later, in 1981, the Indian Supreme Court delivered a landmark judgment which held that Air India's policy of forcing the retirement of air-hostesses upon becoming pregnant would be tantamount to arbitrariness and discrimination, and therefore would be illegal.
An exciting development has surfaced in August of this year with regard to the law on maternity benefits. The Rajya Sabha has passed an Amendment Bill to the Maternity Benefits Act of 1961. While the 2016 amendment to the Maternity Benefits Act of 1961 will most likely be passed by Lok Sabha in the winter session, the labour ministry has underscored the urgency of the amendment by requesting the PMO to pass it in ordinance beforehand.
This Amendment Bill is transformative for women and infants, as well as workplaces, societies and the economy. The changes it seeks to bring to the rights of women and to the workplace are manifold.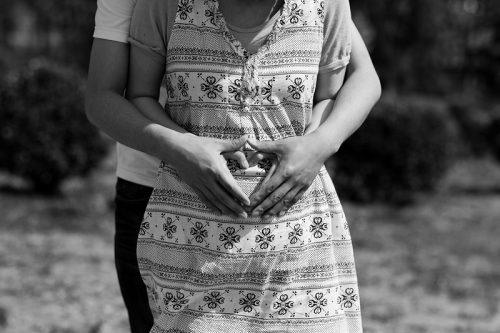 Image Source: Flickr
Most notably, it expands the period of maternity leave from twelve weeks to twenty six weeks for mothers of two surviving children. Further, it grants twelve weeks maternity leave to adopting and commissioning mothers, a population that went unmentioned in the Act of 1961.
Several other interesting benefits have been introduced by the new bill: these require employers to communicate to the employee what her rights are with regard to maternity relief; establish crèches in organizations where more than fifty women work; allow mothers to take at least four breaks a day upon resuming employment to visit her child in the crèche and/or rest, and finally to facilitate "work from home" upon the completion of the paid maternity leave.
Indeed, maternity relief is being recast as a matter of right, and not a concession. Our construction of child bearing and rearing is integral to all of our institutions, from the family to the corporation; from the state to religion. The law must catch up to the desired change in society to recognize that maternity benefits are not a fringe welfare matter, but a mainstream development and human rights mandate.
Economically, the amendment would enable increased participation of women in the workforce by constructing more women-friendly work places and making it easier to balance work with child bearing and child rearing.
Such changes could enable more women to crash through the glass ceiling and to rise above the sticky floor, while also increasing the gross national product of the nation at large.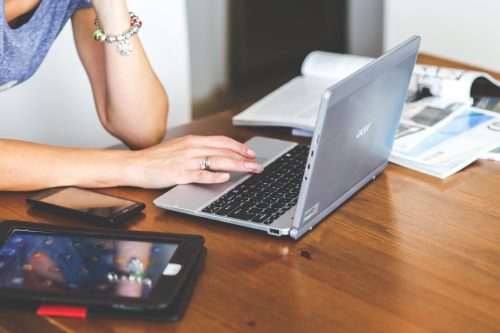 Image Source: Pexel
From a health perspective, the longer maternity leave will give women more time to recuperate and heal from the arduous endeavor that is child bearing. Further, the facilitated closeness of parent with child due to establishment of crèches, could allow for greater monitoring and therefore, better early childhood care. Mandating the right to frequent breaks through the work day would give mothers much needed rest and babies much needed care.
Perhaps the most desirable outcome of this amendment would be in spreading awareness of rights and sparking difficult, but important, conversations about pregnancy between employer and employee. By requiring employers to communicate in writing and electronically with employees about their right to maternity leave during recruitment, we can hope that pregnancy will no longer be something to hide behind the drapes, figuratively as well as literally.
Furthermore, by including commissioning and adopting mothers under its ambit (albeit with a comparatively shorter period of leave) the amendment reconstructs the right to paid maternity relief as something that lies at the core of health, family, and development policy.
The intimate decisions of whether to give birth and whether to rear children are integral to the reproductive rights of a woman. The family may see child care as a privilege. But for all stakeholders in society, it is a responsibility of epic proportions. Many also understand it as an important part of our shared human experience. One can hope that the amendment to the Maternity Benefits Act of 1961 would be one of many endeavors that allows us re-imagine workplaces from being sanitized spaces devoid of emotion to becoming humane places with people of all shapes and sizes, big bellied and small.
This article has been authored by Vidushi Kothari, from the IDIA Research and Policy Program. IDIA Charitable Trust is a pan-India movement to increase diversity in legal education by making it accessible to underprivileged and marginalized communities. You can help support IDIA in making education and law accessible to all by contributing to IDIA, and spreading the word about IDIA online and offline. For more information, visit idialaw.com/support-idia/.
Like this story? Or have something to share? Write to us: contact@thebetterindia.com, or connect with us on Facebook and Twitter.
NEW: Click here to get positive news on Whatsapp!
We bring stories straight from the heart of India, to inspire millions and create a wave of impact. Our positive movement is growing bigger everyday, and we would love for you to join it.
Please contribute whatever you can, every little penny helps our team in bringing you more stories that support dreams and spread hope.
Tell Us More