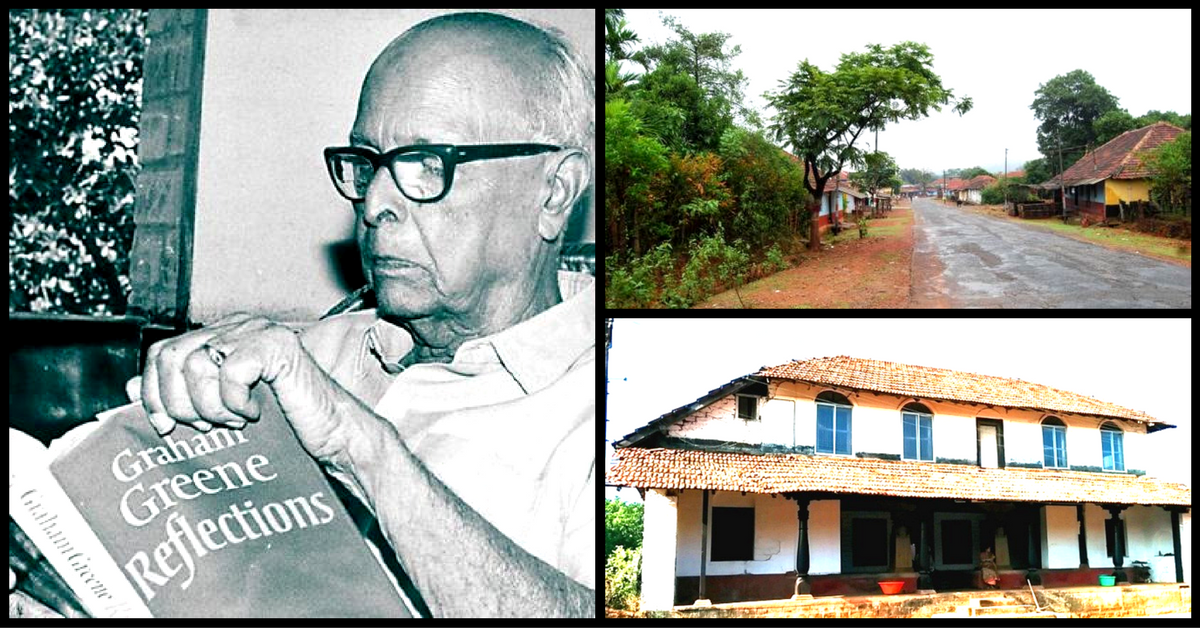 Marked by simplicity and a subtle humour, R.K. Narayan told stories of ordinary people trying to live their simple lives in a changing world.
"Malgudi is where we all belong, and where we wish we lived."- R.K.Narayan
Had he still been alive, R.K. Narayan would have been 111 years old today. Renowned for his stories set in the fictional town of Malgudi in South India, Rasipuram KrishnaswamiIyer Narayanaswami was one of the most celebrated English novelists of India.
Marked by simplicity and a subtle humour, R.K. Narayan told stories of ordinary people trying to live their simple lives in a changing world.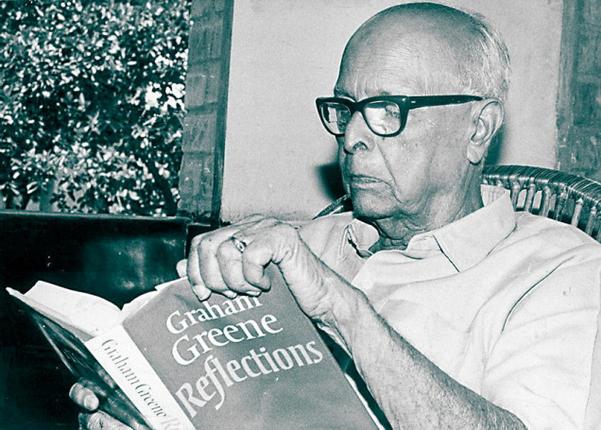 Born into a large Brahmin family in Madras (now Chennai) in 1906, Narayan came to live in Mysore as a teenager in the 1920s, when his father was appointed headmaster of the Maharaja's Collegiate High School. Always a small towner at heart, Narayan loved Mysore, with its easy-going, chatty, intellectual vibe and a strong sense of its own identity. In his 1974 memoir, My Days, he wrote.
"If Socrates or Plato were alive, they would have felt at home in Sayyaji Rao Road and would have carried on their dialogues at the Station Square."
After graduating in 1930 from the Maharaja's College, Narayan took up his first job as the Mysore correspondent for a Madras newspaper, the Justice. His daily news-hunting walks through the city would later lay the foundation for his Malgudi chronicles.
in 1935, R.K. Narayan's first novel Swami and Friends was published with the help of the famous British writer, Graham Greene. He followed it up with its successor, The Bachelor of Arts, which was also set in the enchanting fictional town of Malgudi.
From then onward, the writer never looked back – he wrote 29 novels, all based in Malgudi, and numerous other short stories.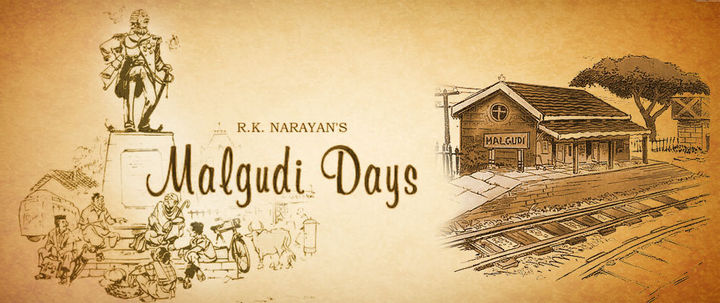 An ardent admirer of R.K. Narayan's Malgudi Days, Graham Greene once said,
"Whom next shall I meet in Malgudi? That is the thought that comes to me when I close a novel of Mr Narayan's. I do not wait for another novel. I wait to go out of my door into those loved and shabby streets and see with excitement and a certainty of pleasure a stranger approaching, past the bank, the cinema, the haircutting saloon, a stranger who will greet me I know with some unexpected and revealing phrase that will open a door on to yet another human existence."
Greene later wrote,
"Narayan wakes in me a spring of gratitude. Without him, I could never have known what it is like to be Indian."
R.K. Narayan's description of Malgudi was so meticulously realistic that the reader would often feel that she had literally visited the place herself. Such was the charm of the provincial world created by his words that critics would compare the literary microcosm of Malgudi to William Faulkner's Yoknapatawpha County, a small town that the author created so that he would be able to freely meddle with its geography and details as he pleased, without incurring the wrath of the residents of any actual town or place.
The stories set in Malgudi are a meandering south Indian soap opera, full of small-town intrigues and aspirations, which were successfully adapted for an Indian television series in the 1980s.
---
You May Like: In This Tiny Karnataka Village, Farmers and Shopkeepers Debate over Shakespeare and Kalidas
---
Early in the 80s, director Shankar Nag handed John Devraj, a sculptor, musician, art director and town planner, a sheet of paper. It was the script for Malgudi Days, based on R.K. Narayan's stories set in the fictional town. From the words on that page, Devraj, was asked to recreate Malgudi in Agumbe, a tiny village in the Malnad region of Karnataka.
Readers had long searched for the actual Malgudi, sure that such a vibrant place could not be a figment of imagination. And in the 80s, thanks to the mercurial genius of Shankar Nag and the artistic talent of John Devraj,  Malgudi finally found a real-life location: Agumbe. With its misty hills, stormy downpours, old world homes and quiet streets, the tiny tropical village was perfect as the make-believe Malgudi.
Child actor Manjunath, a wide-eyed boy with a beaming smile captured the hearts of all as Swami, a 10-year-old boy with too vivid an imagination, and a peculiar genius for always being in a scrape.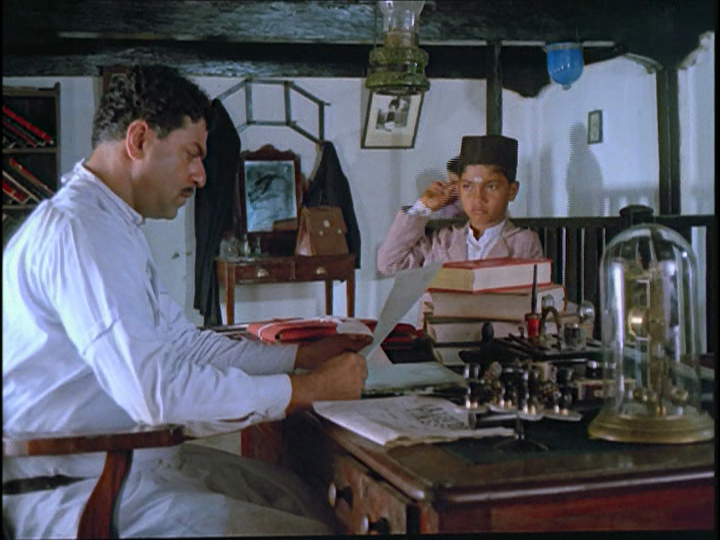 The locals all played parts in the serial and all the episodes were shot in actual settings in Agumbe: in the 115-year-old 'Dodda Mane' (Big House) that served as Swami's house, the wide open tracts of land that served as Swami's cricket ground, and the jungles where Swami gets lost and misses the all-important MCC (Malgudi Cricket Club) match. The created saloon, the sweet shop, the post office, the denizens of Malgudi walking in and out of the frame – Agumbe had it all, the Malgudi that everyone wanted to be a part of.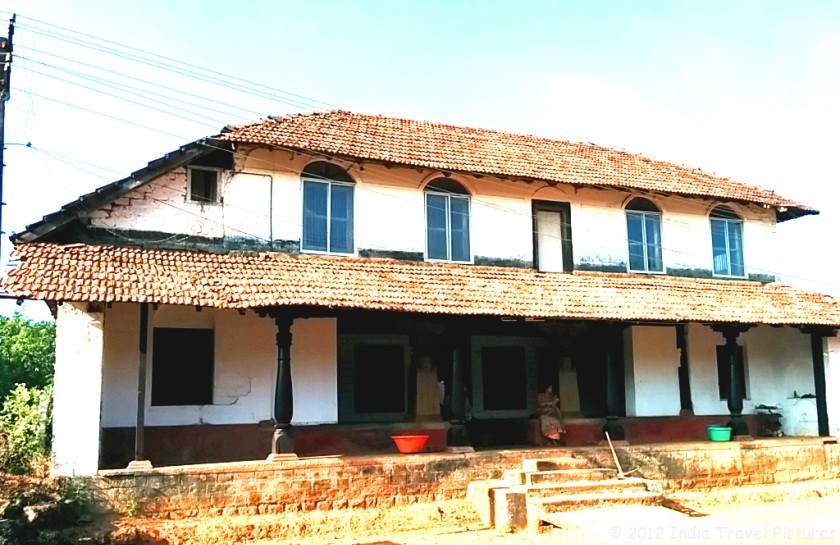 A sleepy rain-soaked hamlet, Agumbe is today a place where time has tried to stay still. The cameras aren't around anymore, but it feels as though the people from Narayan's fantasy world never moved out of the quaint village. Sunsets are enchanting here, and on a clear day one can even see the distant Arabian Sea on the horizon.
Waterfalls abound nearby, and the surrounding rainforests teem with wildlife.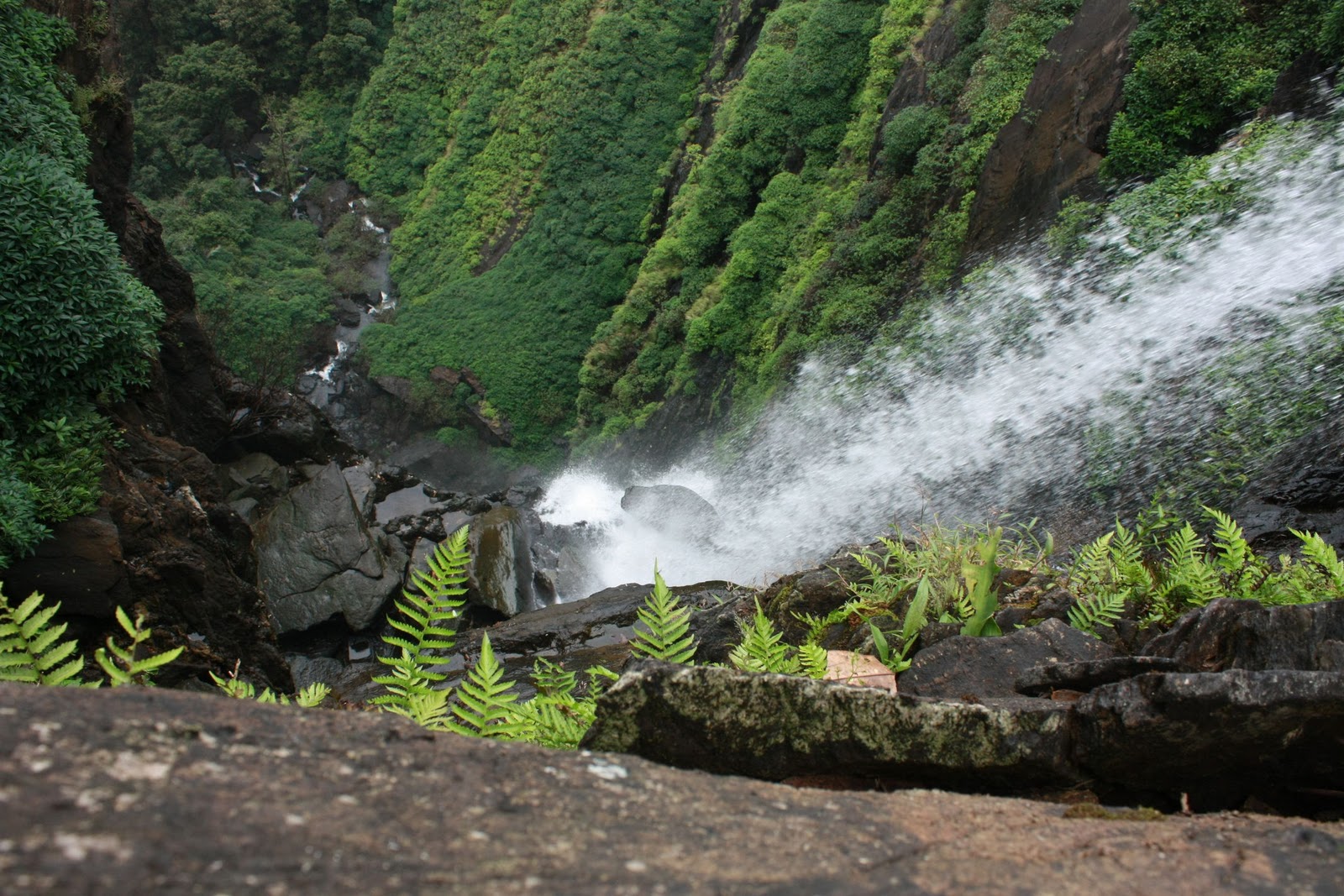 A key location where the crew spent months on end is Dodda Mane, a private home built in 1900 that has a grand pillared verandah and a central courtyard. Visitors are warmly greeted by Kasturi akka, the matron of the house, and offered a meal of  local snacks and kashayam, a milky, lightly spiced local beverage. Settling down in the verandah, Kasturi akka tells of how the Malgudi Days shooting turned the house upside down, regaling visitors with trivia about the house and village. She then informs visitors that they are free to look around and take pictures but they must keep the doors of the rooms upstairs closed lest monkeys have a free run in there.
---
Also Read: This Little Known Himalayan Village Was the Much-Loved Summer Retreat of Rabindranath Tagore
---
Born out of a master storyteller's imagination, Malgudi was a rare literary phenomenon where the reader fell in love with both the novel's hero, and the locale. "Where is Malgudi?" was a question R.K. Narayan was asked many times in his life, and he ducked it in a variety of ways. As he once, in one of his more enigmatic answers, says – "Malgudi is where we all belong, and where we wish we lived."
If you haven't read Malgudi Days yet, you can pick up a copy right away.
We bring stories straight from the heart of India, to inspire millions and create a wave of impact. Our positive movement is growing bigger everyday, and we would love for you to join it.
Please contribute whatever you can, every little penny helps our team in bringing you more stories that support dreams and spread hope.