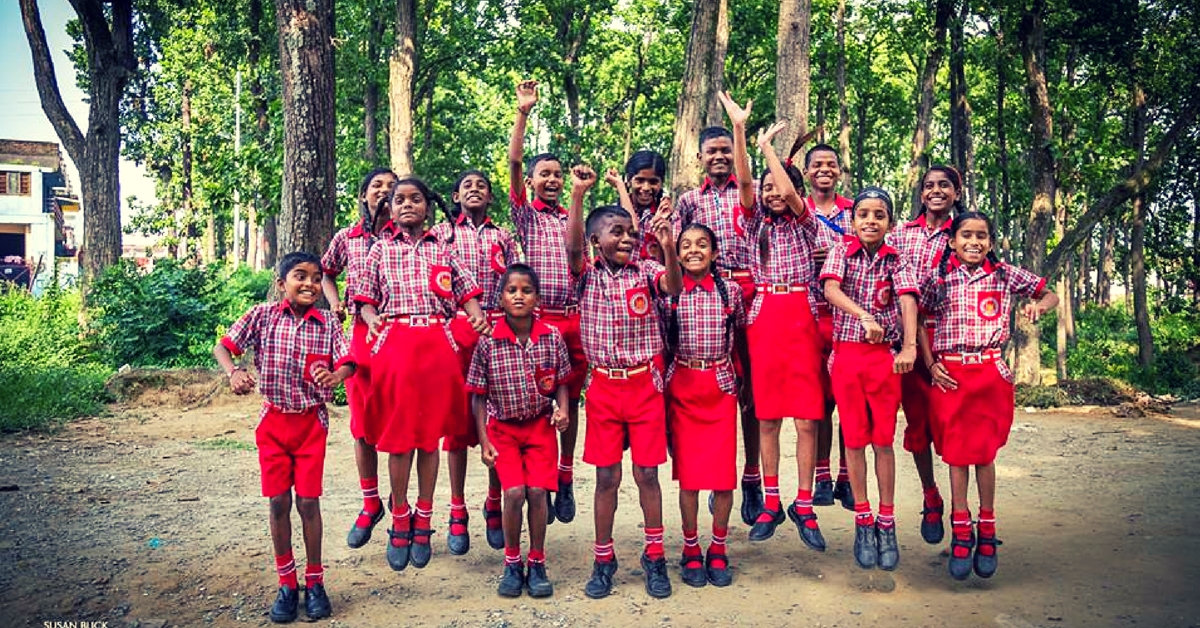 The Aasraa trust was started in 2009 under a bridge in Dehradun, as a small facility to teach the children of slum dwellers.
The Aasraa trust was started in 2009 under a bridge in Dehradun, as a small facility to teach the children of slum dwellers. The founder of Aasraa, Shaila Brijnath, is an ex-investment banker who left her lucrative job in the US and began working at the Latika Roy foundation. This foundation works for children with disabilities in Uttarakhand. It was here that Shaila met Neha Joshi, who is now a consultant for the Aasraa trust.
Neha told The Better India that Shaila first came across street children when she was just passing through one of Dehradun's busiest intersections on the banks of the river Bindal.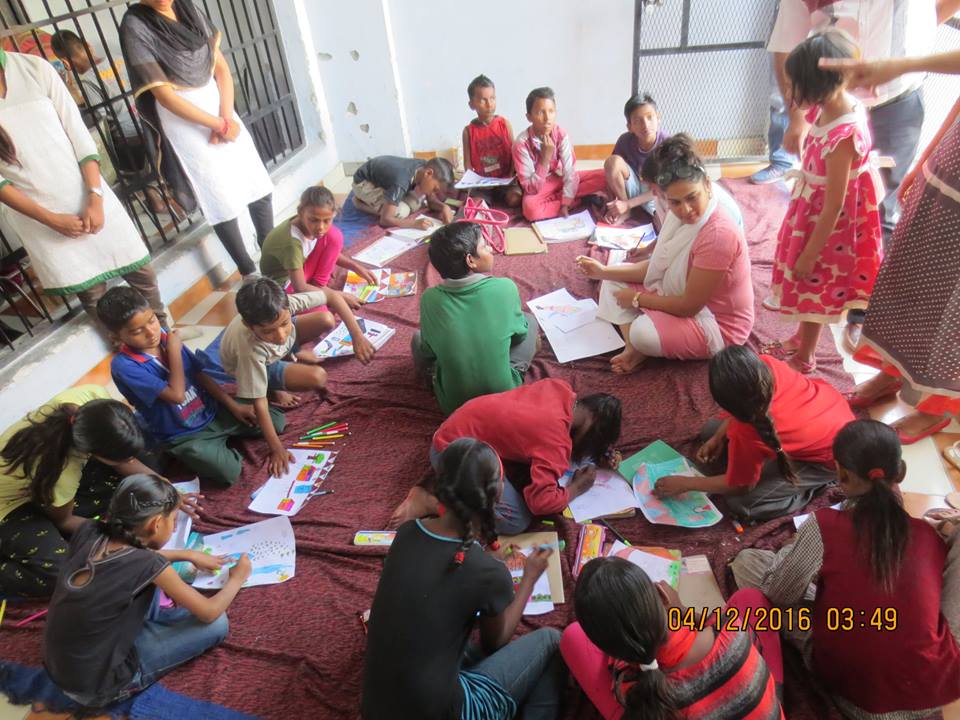 She says, "After 2001, when Uttarakhand became a separate state and Dehradun became the capital, the city witnessed a huge influx of migrant labourers from various parts of the country like Bihar and Jharkhand. This resulted in a population explosion in the riverside slums. Two rivers run across Dehradun and both of them have been encroached upon by slum dwellers; they live in deplorable conditions. Their plight moved Shaila, who started visiting these settlements to teach, bathe and groom around 30 kids every day."
---
You may also like: A Woman Returned to India After 40 Years, and Started Changing the Lives of Street Kids in Dehradun
---
Soon enough, people around the Bindal Bridge noticed Shaila's work and some of them joined her. They started with a small shed to conduct classes and, seven years later, they are running 13 programmes.
They also manage three schools, of which two are mobile schools. These mobile schools are buses that have been fitted with TV screens.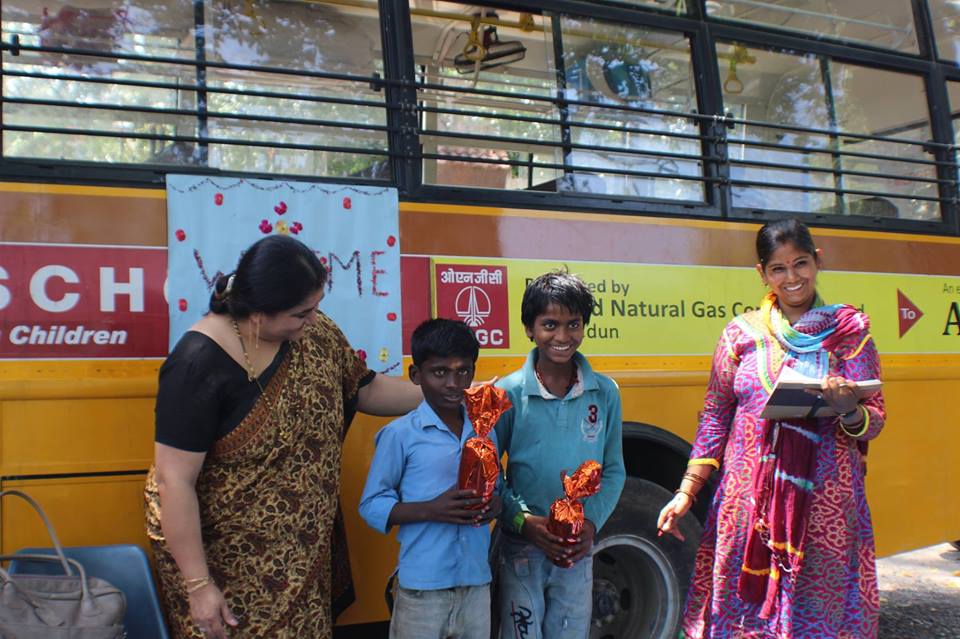 Neha says, "The school comes to the children instead of the other way around. The TV screens are used to impart lessons to students who enter the mobile school."
With its 13 programmes in place, the Aasraa trust manages to reach out to 1,300 children every day. It employs around 100 people, including teachers, administrative staff, and drivers.
One of the primary reasons behind their impressive statistics is the community outreach programme.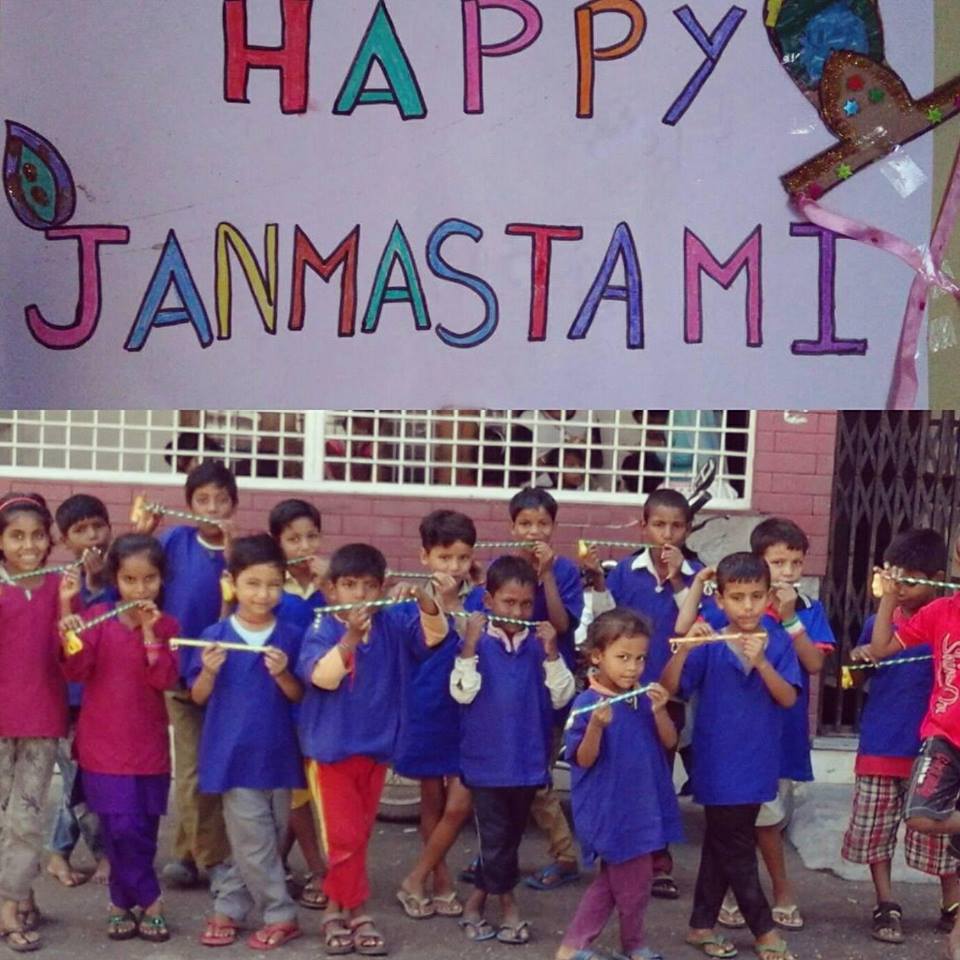 Neha says, "We've always maintained at Aasraa that the outreach programme is the backbone of our organisation. People from our team form smaller groups and proceed to various slum settlements around the city. And we've noticed that on the days we don't run the programme, the attendance tends to fall. Those who grew up in middle class households would know how their parents would push them to go to school every morning. But these children are not encouraged to go to school by their parents – in fact, they're often discouraged from going to school and told to either beg or take up some menial jobs. So, it's hard for them to the see the deferred effects of learning. Our outreach team goes from house to house in order to convince parents and make them aware of the long-term impact of schooling."
---
You may also like: Why This 28-Year-Old Decided to Teach Children Who Used to Beg at a Mumbai Signal
---
The Aasraa trust is aware that it is essential to put the children through some preliminary education before they are enrolled in schools for formal education.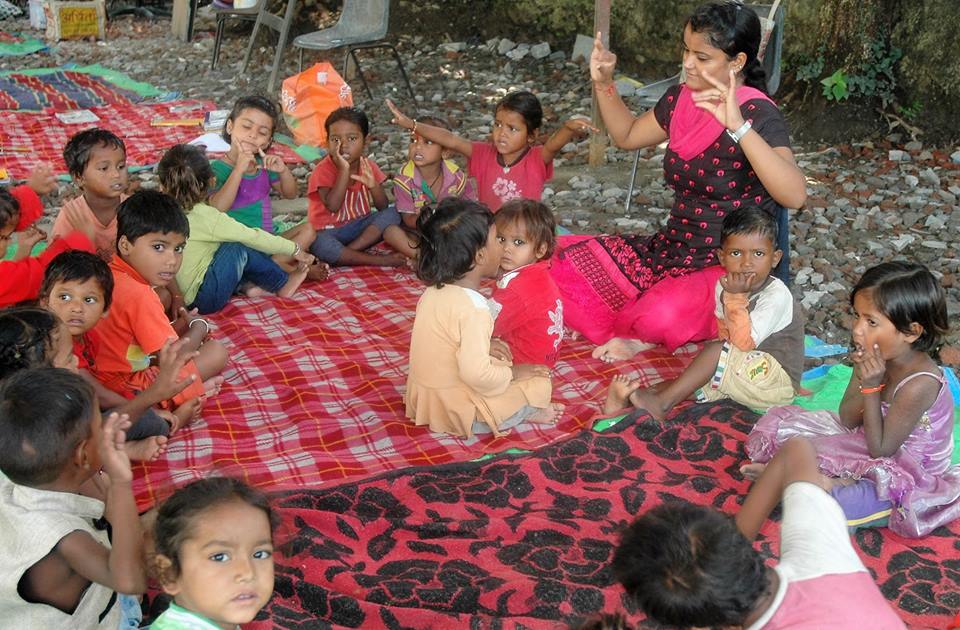 So, Aasraa runs a Street Smart programme, under which it educates more than 300 children on a daily basis. Street Smart is an "informal learning program with introduction to basic literacy."
Any child associated with the Aasraa trust through the outreach program is first enrolled in the Street Smart programme. Here, the children start by learning the basics of Hindi, English and Maths. The children are soon divided into different groups according their position on the "learning ladder." Neha says, "Our effort is to send them to regular public schools without them having to feel embarrassed about their age or knowledge levels; we attempt to mainstream them. The National Institute for Open Learning (NIOS) holds exams for the learning levels of 3rd, 5th and 8th graders. If a 15-year-old is enrolled under the Street Smart programme, we make him/her prepare for the Class 3 level examination. NIOS is very helpful in letting children learn at their own pace."
But getting street children to enrol in public schools is not where the process of mainstreaming them ends.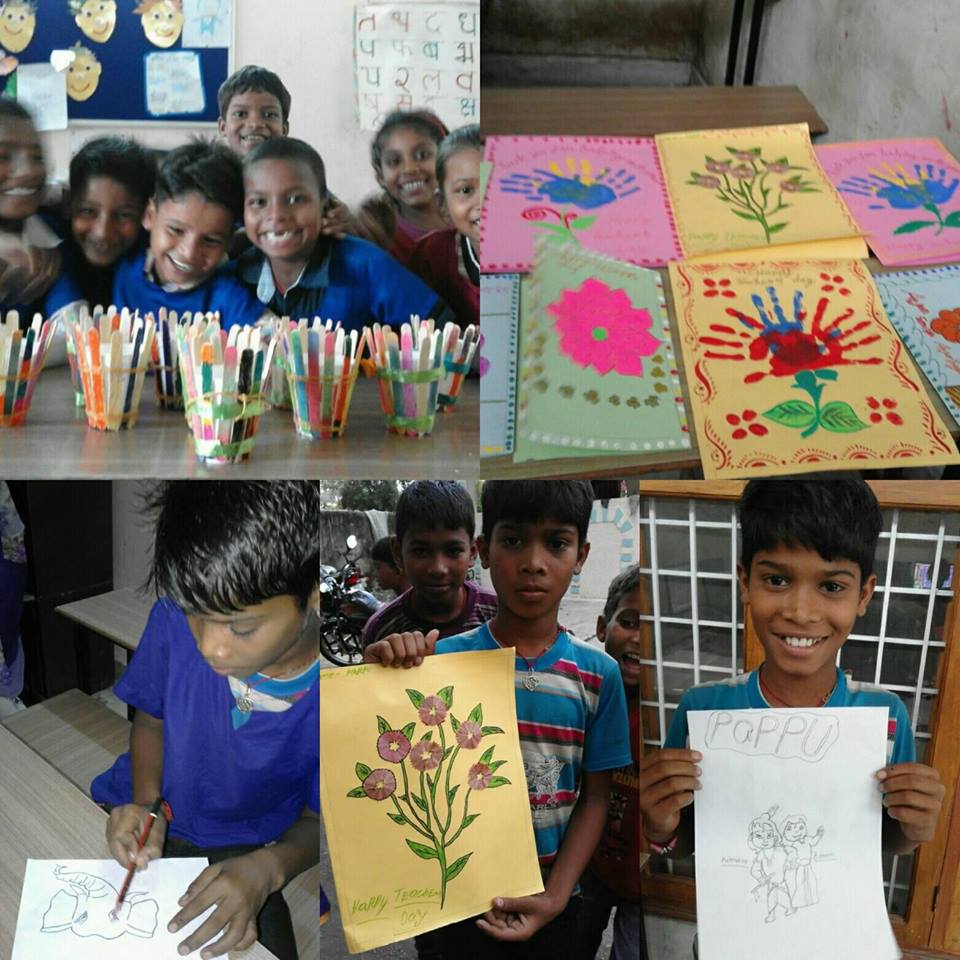 Apart from sponsoring their education, giving them one hot meal a day, taking care of their medical expenses, and providing them with basic study materials, Aasraa also likes to ensure that the children are treated in a dignified manner when they enter classrooms with kids from different financial backgrounds.
Since winter is fast approaching, street children need to be equipped with winter uniform; the dropout rate peaks between November and February.
Neha says, "We have a good relationship with cloth vendors because we've been around for some time now. Despite this, winter uniforms tend to cost up to Rs. 3,000 per set. And winters in Dehradun are pretty brutal, so we've noticed that our children tend to fall sick quite often, which means our medical bills go up. Another overarching concern for us was making sure that the children don't feel insecure when they share classrooms with their wealthier counterparts. We want them to blend in, because we've encountered instances of merciless bullying and children being pulled out of classrooms because their uniform wasn't sparkling clean."
This winter, the Aasraa trust is running a crowd funding campaign to equip 350+ children with winter uniforms, so they won't fall sick and can learn with dignity.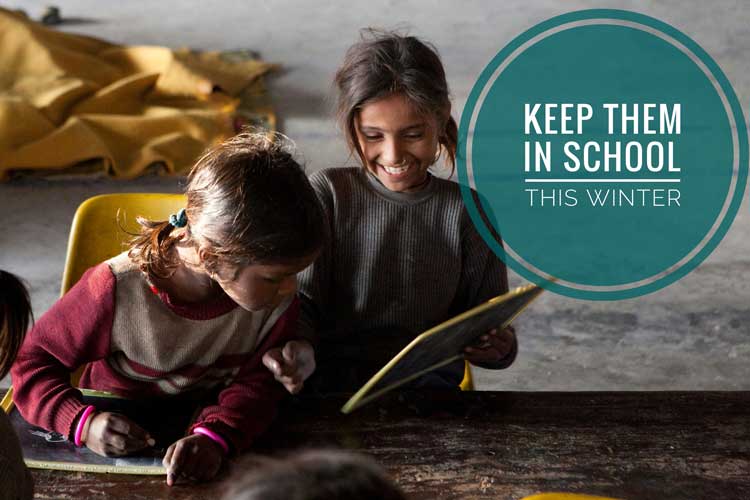 ---
You can help get more street children to school and make sure they stay there during wintertime
Unable to view the above button? Click here
---
Like this story? Or have something to share? Write to us: contact@thebetterindia.com, or connect with us on Facebook and Twitter.
NEW: Click here to get positive news on Whatsapp!