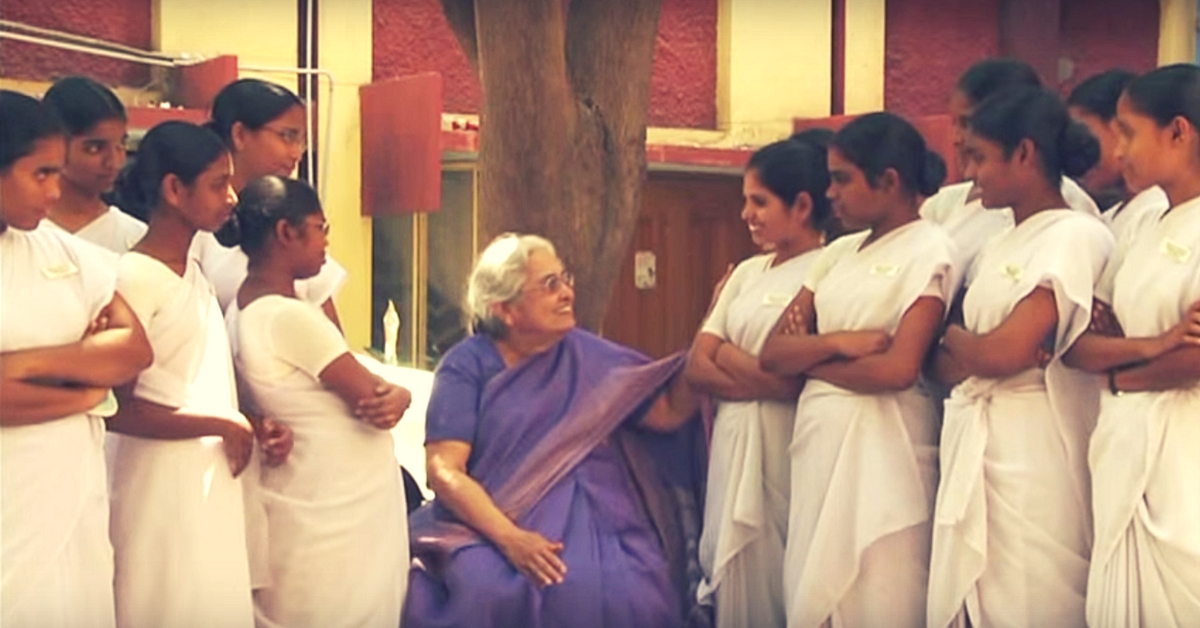 Vasavya Mahila Mandali (VMM) is an NGO based in Vijaywada, Andhra Pradesh. It was founded by former Member of Parliament, Chennupati Vidya, in 1969.
Vasavya Mahila Mandali (VMM) is an NGO based in Vijaywada, Andhra Pradesh. It was founded by former Member of Parliament, Chennupati Vidya, in 1969. While working at Gandhi's Sevagram Ashram, Chennupati was greatly influenced by the Gandhian values of social service and tolerance. She decided to establish an institution that serves, values and protects vulnerable women.
VMM, from the very beginning, has sought to ensure that women are in the forefront of driving tangible positive impact. This is why all nine founding members of VMM are women.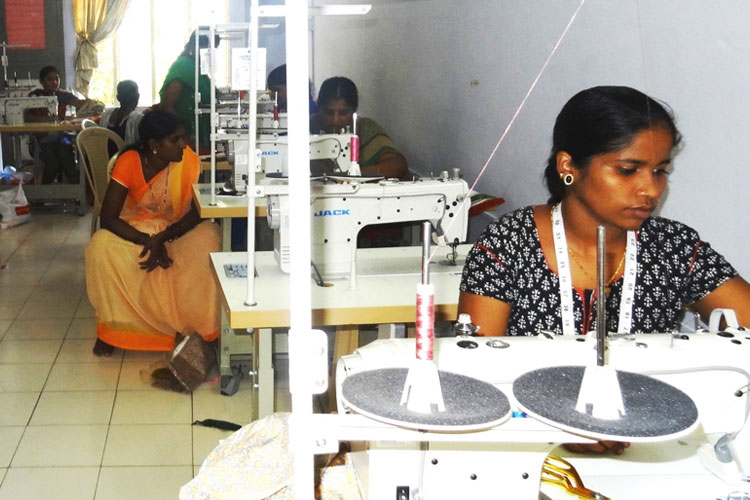 One of the members of the executive committee, Dr. Keerthi Bollineni, who has been working with VMM for the past 30 years, spoke with TBI about the different initiatives undertaken by the organisation.
She said, "When we started out in 1969, the issues that we were dealing with were broadly referred to as 'Welfare of Women.' After this came the concepts of 'development' and 'empowerment.' The founder was already quite popular in Vijayawada for organising grassroots movements against gender discrimination with her awareness programmes."
To date, organising awareness programmes plays a big role in the way VMM functions because the programmes act as a safe space for women to discuss issues that they generally refrain from bringing up in public.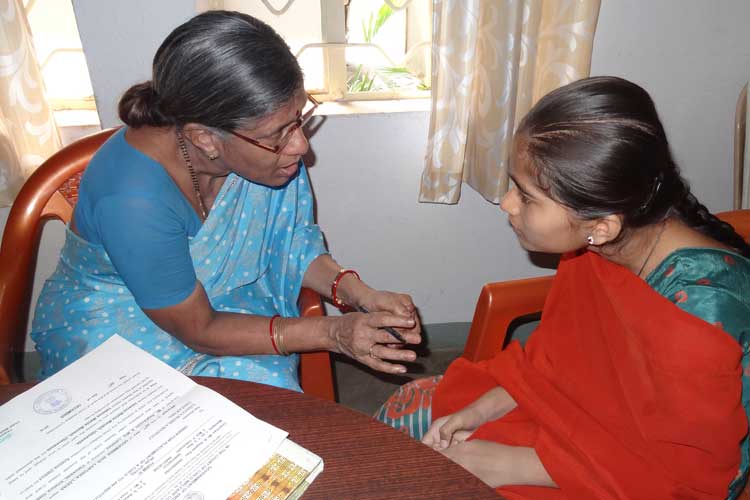 Keerthi says, "Earlier the meetings used to be conducted in one house, where around 15-20 women would gather. Our organisation members would speak to them and bring to their notice various cases of gender-based violence from their own localities. Slowly, we realised that men needed to be included in issues related to women's development also because, more often than not, they are the perpetrators of such violence. We decided to have a more gender inclusive approach, where we conduct awareness programmes for men as well, so that they can sensitised about the issues that women face. Apart from this, we remind them that women are important not just as mothers or daughters but they can also make significant contributions to improve the financial condition of their families."
In order to mobilise the local community, VMM also works with the municipality, local panchayat, Members of Parliament, and various ward members. Besides organising 15-20 awareness campaigns across villages in Andhra Pradesh, VMM also attempts to make women aware of their legal rights. They also visit various government schools to create awareness about social problems such as child marriages. If a female student is on leave for a suspiciously long time without any reason being provided by the parents, VMM team members visit the family to ascertain whether they need to interfere.
One of the organisation's most popular initiatives is the counselling programme, which extends psychological support to victims of sexual/physical/emotional abuse. Six professional counsellors are always present at VMM; they provide mental support to women through multiple counselling sessions.
If it comes to lights that these women have unsupportive families or have faced severe trauma from past incidents, they are enrolled in the VMM shelter for women and girls – Gora Abhay Nivas.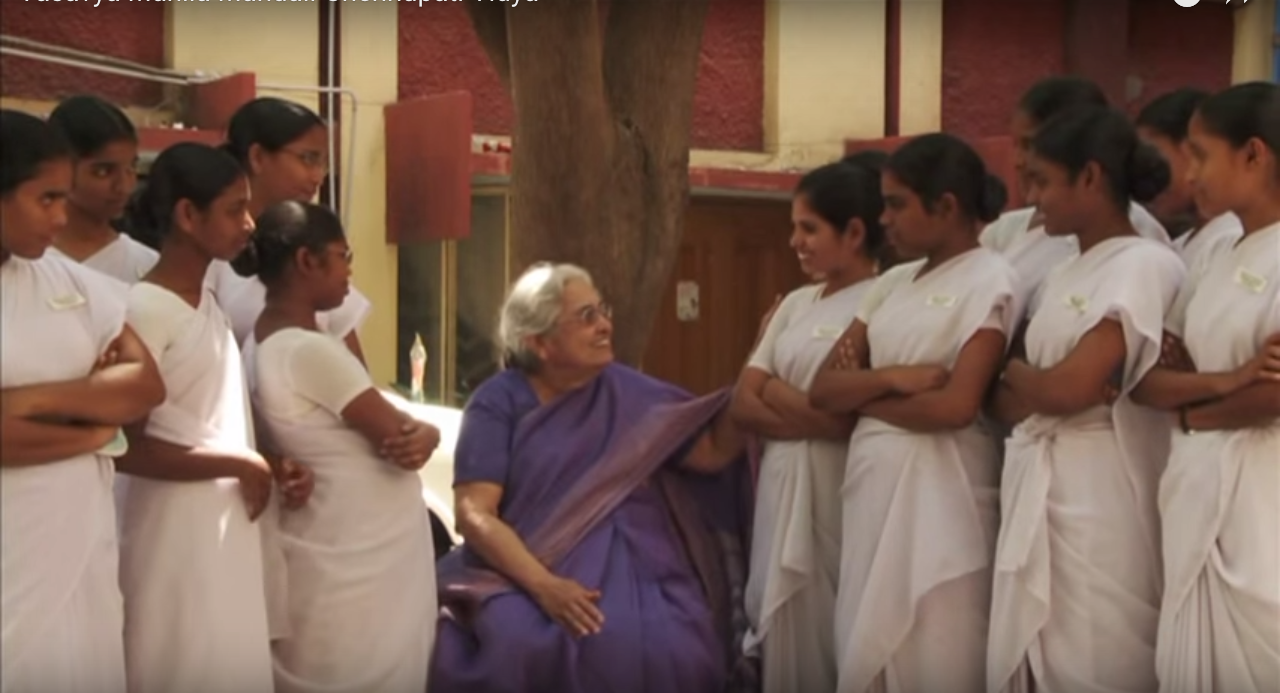 The shelter houses women between the ages of 14 and 40; some of them are victims of domestic abuse, sexual abuse, child marriage, and others were once involved in sex work.
Various departments of the government refer vulnerable women to VMM –the police department of Vijaywada approaches VMM for counselling the victims of trafficking, abusive marriages, etc.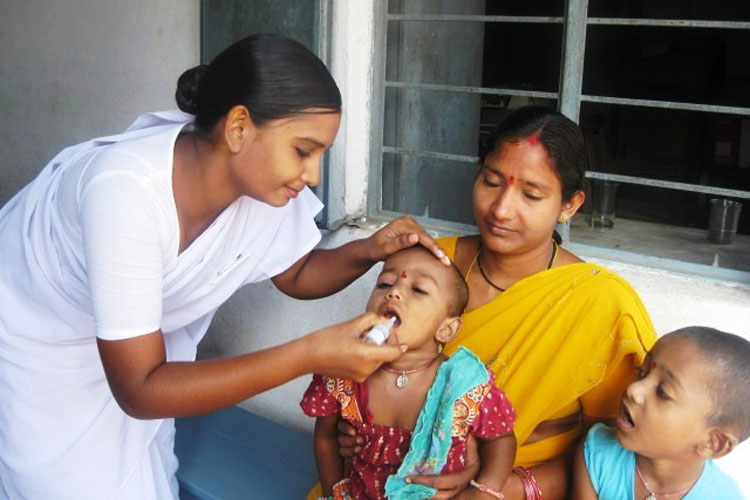 The district-level courts also refer some women to VMM for special counselling because the courts do not have in-house counsellors. Cases of child marriage from the Child Welfare Committee are also referred to VMM. But the highest number of referrals comes from beneficiaries of their counselling programme or from women who used to live in the shelter.
Apart from providing defenceless women with residential care and consistent counselling, VMM also organises life skills workshops. During their stay, the women do Yoga every morning and are encouraged to share problems that can be resolved with the help of the team at VMM. The organisation ensures that the residents become digitally literate; they also organise a social enterprise project, under which the women manufacture sanitary napkins and make handicrafts.
This helps the women feel confident that they are equipped to survive independently once they leave the shelter.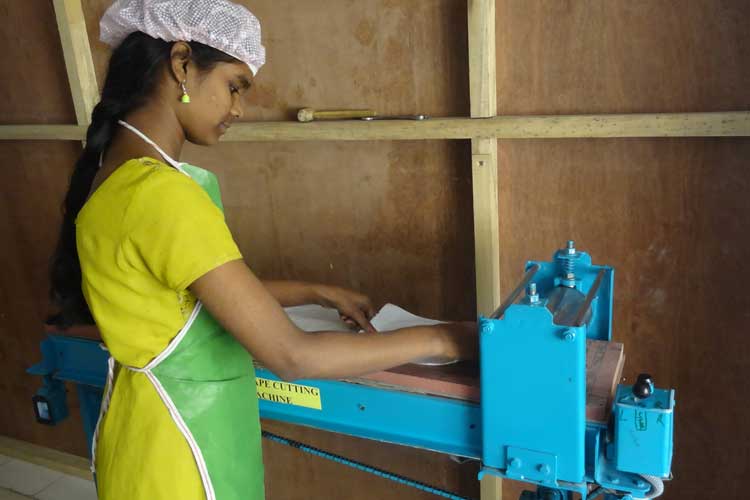 Currently, 36 women are housed in the Gora Abhay Nivas. VMM intends to expand the building but has fallen short of funds after its contract with the Norwegian Humane Association ended recently.
---
Help the organisation enable vulnerable women to actively contribute to society
Unable to view the above button? Click here
---
Like this story? Or have something to share? Write to us: contact@thebetterindia.com, or connect with us on Facebook and Twitter.
NEW: Click here to get positive news on Whatsapp!