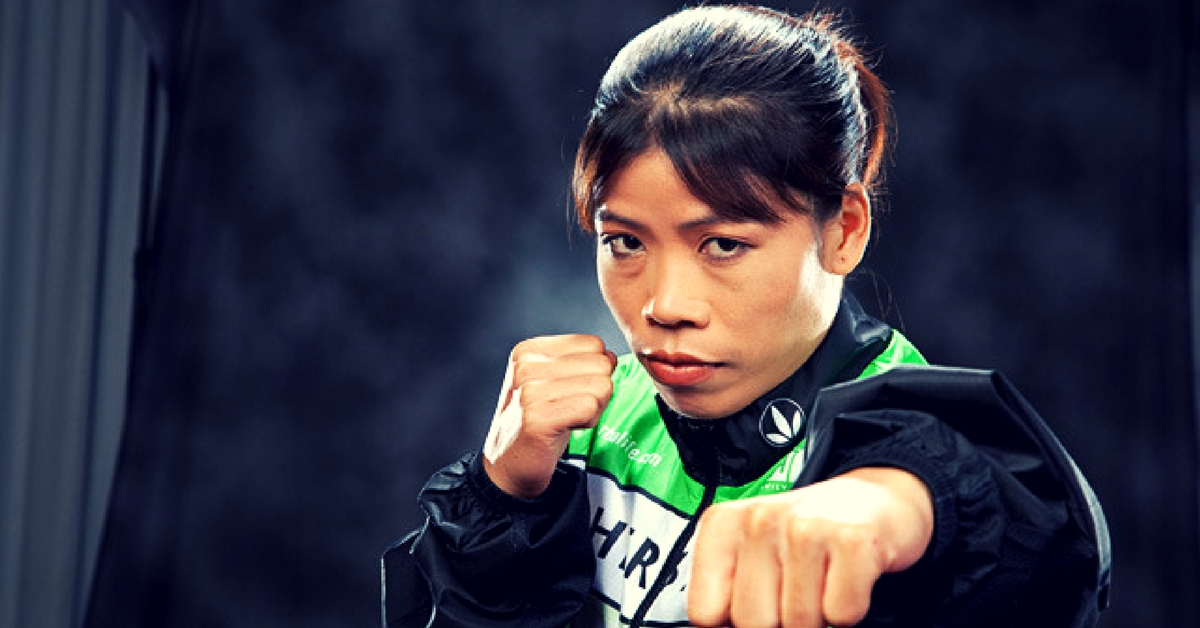 India's pride, Arjuna Awardee, and Padma Shree Mary Kom wants to talk about sexual crimes against women with her sons.
India's pride, recipient of the Arjuna Awardee, and Padma Shree winner Mary Kom wants to talk about sexual crimes against women with her sons. A shining example of women power in our country, Mary Kom recently wrote an open letter addressed to her three sons. The letter is a part of the 'Let's Talk about Rape' series by Hindustan Times.
She has brought the focus back on crimes against women in India such as rapes and molestation, which statistics show, have increased over the last couple of years.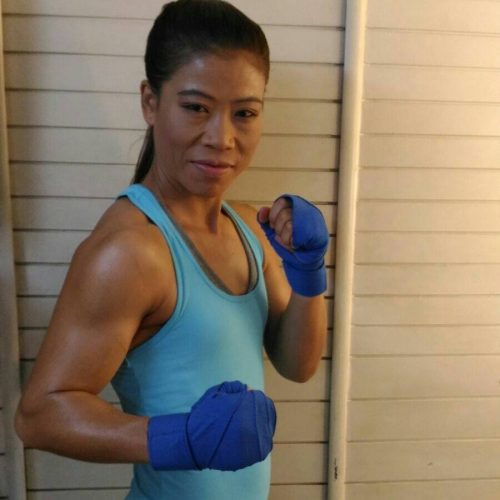 But by making it personal, she has let the world know that no matter who the woman is and what profession or strata of the society she belongs to, she can be a victim to such crimes.
Mary reveals how despite being a boxer and being trained in martial arts, she was herself a victim of sexual molestation at the age of 17 that left her feeling grossly violated. In the light of discussions following the success of the movie Pink, this letter reminds its readers once again that it is not the time of the day or the clothes that the woman wears, sexual misconduct of any nature is a crime that "deserves the strictest punishment".
She further promises to take full advantage of her position as a Rajya Sabha MP and raise this issue in the house to "create awareness about sexual crimes against women" and to "ask questions about the way some of our politicians speak, about the attitude of the police whose sole duty it is to apply the law."
Mary has reminded us why she is a hero of the nation. We hope that every mother, in fact every parent, learns from this example and talks to their son/sons openly about this issue. After all, a change in the mind-sets of people will begin with the education that parents provide to their sons at home.
Here is the complete letter, as published in Hindustan Times:
Dear Sons,
Let's talk about rape. Let's talk about sexual crimes against women. Every single day, women are being stalked, molested and raped. You, my boys, are only nine-years old – and the youngest only three – but this is the age where we must sensitise ourselves to how we treat our women.
Let me start by telling you that your mother was molested, first in Manipur and then again while she was out with her girl friends in Delhi and Haryana's Hissar. I know it is shocking to learn that even a woman who has earned her spurs, boxing her way through life, was made to feel violated. I was on my way to my training camp at 8.30 in the morning in a cycle rickshaw when a stranger suddenly lunged at me and stroked my breast. I was angry, very angry. I leapt off the rickshaw and chased him, holding my slipper in my hand, but he managed to escape. My regret is that I could not catch him or the karate that I had already learnt by then, would have come in handy.
I was only 17-years-old then and am 33 now. I have brought great fame to my country and have been celebrated as a medallist but what I also want, is to be respected as a woman. We women have scaled heights and stormed male bastions but for some men, we are still all about our bodies. Remember, dear sons, like you, we too have two eyes and a nose. Some parts of our bodies are different and that's the only thing that sets us apart. We use our brains to think, like all men do, and we feel with our hearts, like you do. We don't deserve our breasts to be touched or our bums patted. That's what happened to my friends and me in Delhi and Hissar, while we were taking a walk outside our training camps.
It is seldom about what we wear or at what time of day and night we are out. Why should women pause and think about venturing out? The world belongs as much to us, as it does to you? I have never understood what pleasure men get when they touch us against our will. As you grow up, I want you to know, that molestation and rapes are crimes that deserve the strictest punishment. If you ever happen to see a young girl being teased, I urge you to reach out and help. The saddest part is that we are becoming uncaring as a society. A young girl in India's capital was stabbed multiple times and though there were many who could have come to her aid, none did.
You grow up in a home where we teach you respect and equality. Your father does not go out to do a nine-to-five job – like you see your friend's dads doing – because one of us must always be there for you. Between my training and my work now as a Member of Parliament, I have to spend long hours out of home. I have the utmost respect for your father who now dedicates his time for me and for you all. You will soon hear the words "house husband" but remember that's not a slur; neither is it derogatory. He's my strength, my partner, who walks with me through every step I take.
There are other words that you will hear soon. You might be walking with me one of these days to hear your mother being called a 'chinky'. That is a slur. That is racist. I am Indian and I know you are growing up to be proud Indians. We belong to a state that is in the grip of an insurgency. I protect you against violence, I help you overcome fears. Equally important — as you get on to become this great country's future — is that you grow to respect women. A lot of women from our State are targeted for the way they look and the way they dress. 'Chinkies' are not fair game.
My country has given me fame and recognition but I am not recognised by each person on the road – as an MS Dhoni or a Virat Kohli will most certainly be – but I do not deserve to be called 'chinky'. A man recently broke out into what he thought was the Chinese language and I stopped him and spoke to him in firm Hindi and ticked him off.
I am blessed now to be in the august house of the Rajya Sabha and I will do my best to create awareness about sexual crimes against women. It is an opportunity I must seize. I will ask questions about the way some of our politicians speak, about the attitude of the police whose sole duty it is apply the law.
But sexual crimes are also steeped in our mindsets and I would fail in my duty as a mother, if I did not tell you – all great sons of this country – that we alone have rights to our bodies. Respect women when they say 'No'. Don't stalk them to death because they have said 'No'. Rape is not about sex; it is only about a misplaced sense of power and revenge.
I know I can beat a molester to pulp and that might help me fight the deep sense of being defiled but why should it even come to that? Desire is beautiful when it is reciprocal. We have often heard the explanation of 'boys will be boys'. Let's build a society where girls can be safe, secure and respected.
Yours
Mom
(Written by Mansi Jhingran)
Like this story? Or have something to share? Write to us: contact@thebetterindia.com, or connect with us on Facebook and Twitter.
NEW: Click here to get positive news on WhatsApp!
We bring stories straight from the heart of India, to inspire millions and create a wave of impact. Our positive movement is growing bigger everyday, and we would love for you to join it.
Please contribute whatever you can, every little penny helps our team in bringing you more stories that support dreams and spread hope.