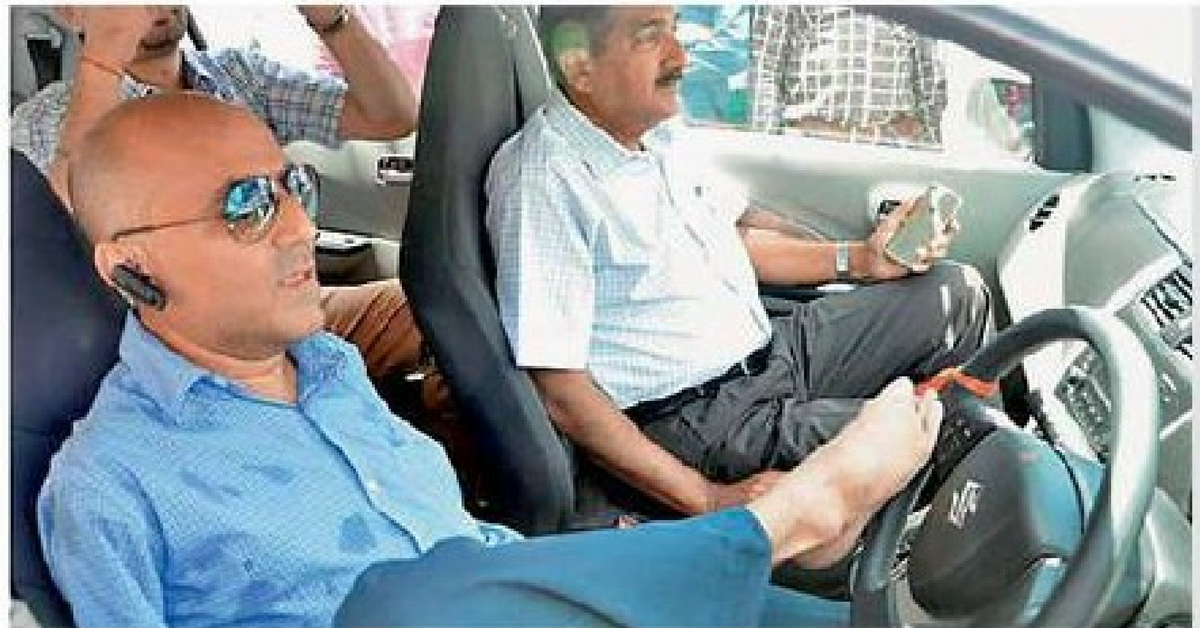 "I make the most of whatever I have," that's what Vikram Agnihotri, the man who has no arms yet drives with his legs, says!
"I make the most of whatever I have," that's what Vikram Agnihotri, the man who has no arms yet drives with his legs, says!
Vikram has lived by this philosophy since the age of seven when he lost both his arms to an electrical accident. Through the years, he taught himself to do a host of things with the two limbs that he has. He writes, shaves and uses his laptop with his foot. He is an avid swimmer, a passionate footballer, and a serial entrepreneur too. It was just last year that he decided to learn driving. And he confidently sat behind the wheel of an automatic gear shift car and taught himself how to drive!
Now, at the age of 46, Vikram has created history by becoming the first Indian who drives with his legs to get a valid driving licence.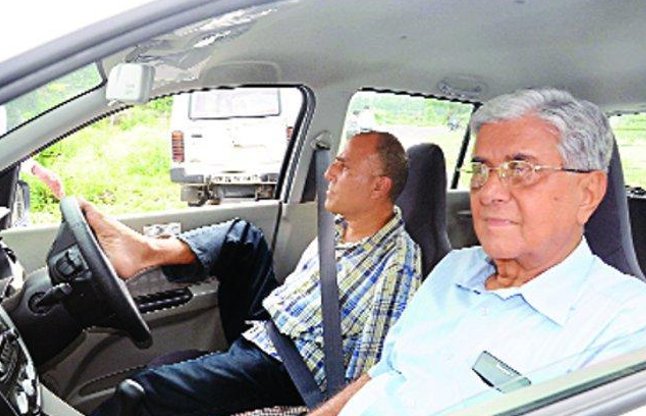 It was not easy for him to get the driving licence. The authorities were foxed as to how they could grant a licence to someone who uses his right foot to steer the vehicle and the left to switch between the brake and the accelerator. They gave Vikram a learner's licence but were hesitant to give him a permanent one. But Vikram made sure the authorities had no reason to reject his application.
As required by law, Vikram had his car modified to suit his physical requirements. He now drives an automatic car that has no clutch pedal. Since Vikram uses his left foot to operate the brake and accelerator pedals, the distance between the two was slightly inconvenient for him. He had to stretch and reach the accelerator with his left leg. But he got this solved by getting a parallel accelerator made in the place where a clutch normally is. This made the pedal operation easier for him and took care of the technical aspect of the vehicle.
Now the authorities had almost no reason to doubt Vikram's driving skills. He drives like a professional, so much so that he plans to train himself to race. But there are no clear provisions in the existing law to grant a licence to someone who drives with his legs. It took a year of relentless pursuit, including approaching ministers, for Vikram to finally get his driving licence.
Driving has been one of the most liberating experiences ever, says Vikram.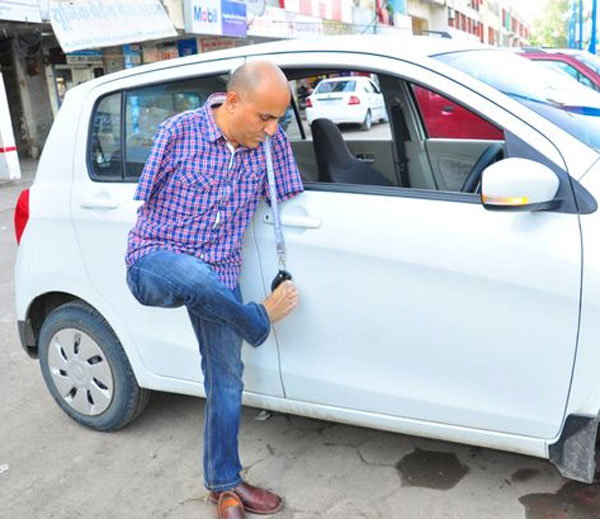 He has driven over 14,500 kilometres in the last 15 months. His driving posture might look awkward to others but Vikram says he is completely at ease. He was initially conscious of people staring at how his leg was placed on the steering. But, he says, "Now people do not even notice that I'm driving with my leg. And I completely enjoy driving. I sometimes tell myself, 'How can you drive so well?'"
Vikram has a great zest for life and he is committed to passing on this spirit to other divyang people as well, he says. He started an NGO called WIL (Winners in Life) to support and guide physically disabled individuals in exploring their potential.
"I want the physically challenged to know that there are tons of things they can do," says Vikram.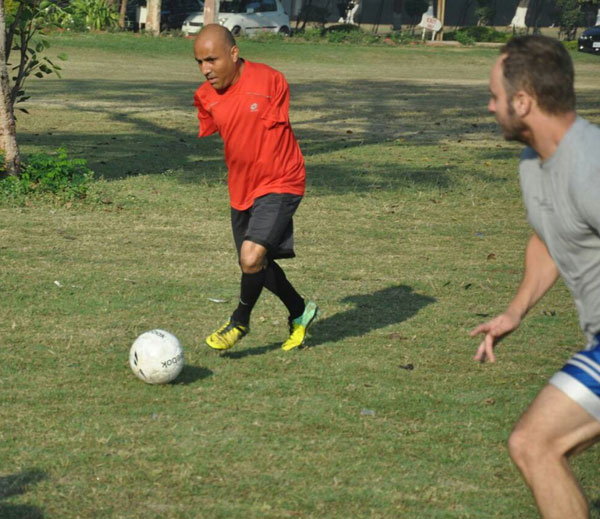 To raise funds for this cause, Vikram is planning to drive on the tough roads of Ladakh next June. He'll probably create history again by becoming the first man to drive with his legs on the highest motorable road in the world over Khardung La. As he prepares for this ride, he is also pursuing his Bachelor's degree in law. Yes, he is indeed making the most of his life!
Vikram lives with his parents in Indore. You can write to him at vikram.agnihotri@gmail.com
Like this story? Or have something to share? Write to us: contact@thebetterindia.com, or connect with us on Facebook and Twitter.
NEW: Click here to get positive news on Whatsapp!