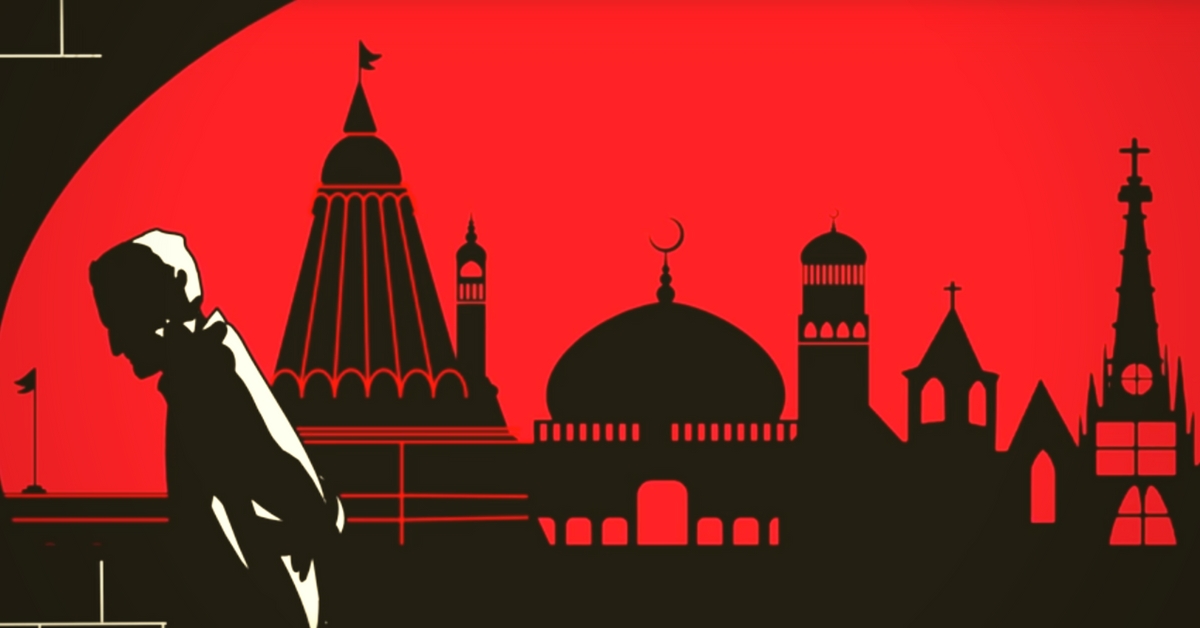 Children (as well as curious adults) can access stories, legends, and myths about India in an easily digestible video format on the YouTube channel Epified.
For decades now, various renditions of popular epics such as Ramayana and Mahabharata were available to Indian children only through Amar Chitra Katha or school textbooks. But now, children (as well as curious adults) can access stories, legends, and myths about India in an easily digestible video format on the YouTube channel Epified.
The channel, which has been running since April 2015, features almost everything that an inquisitive Indian child would want to know about his/her country. It has one-minute videos that cover various topics such as the Kohinoor controversy, ISRO space shuttle and Jawaharlal Nehru.
It even has videos that explain the relationship between Hindu mythology and Harry Potter, how Mahabharata is similar to the Game of Thrones, and how a panchayat functions
Vijayendra Mohanty, the Story Head of Epified spoke to TBI about this project.
Epified is run by a company called Culture Machine that also operates other video channels such as Being Indian, Blush and Awesome Sauce. According to him, "The videos that we make in Hindi are also syndicated to television through the Epic channel, which has greatly expanded the reach of our videos."
Vijayendra writes as well as directs the videos featured on Epified. He reads various books and magazines on history to source his stories. He said, "When we started out we were adapting stories from Devdutt Patnaik's books, which are immensely popular for their take on Indian mythology. We collaborated with him only in the initial stages though. Later, we started sourcing script ideas on our own. We have even produced our own Mahabharat series, which was on Epic channel as well."
But since epics like Mahabharata and other great Indian epics have been covered in various media, what was the need for Epified to create a video platform to narrate these stories? Vijayendra says, "There was a time when we didn't even have television sets in a middle-class income household. In this generation, more people have disposable income to spend on cellphones. Video is an easy-to-access medium; it does not require a person to read, it does not require a person to exert himself or herself by paying too much attention also. Video is the most convenient medium for instruction, entertainment and education. As data plans get cheaper by the day, a larger number of people can access our content and keep themselves informed."
Epified videos use a lot of whiteboard animations. They usually take three days to produce: a day for scripting, a day for recording voiceovers and the final day is reserved for creating visuals.
They are, according to Vijayendra, "simple, short and engrossing."
But does the channel run the risk of oversimplifying great epics that are rich in detail? The Content Head's response is, "We do not claim that our videos are going to cover every single aspect of a topic. We try to do our best but, at the end of the day, these videos are introductions to a particular subject. If we make a short video on Bhagavad Gita, we expect to pique the interest of our viewers so that they can go read more about it themselves. For people who have never had the time to think about these topics, our videos are a push in the right direction."
To watch more of these videos, visit their YouTube channel.
Like this story? Or have something to share? Write to us: contact@thebetterindia.com, or connect with us on Facebook and Twitter.
NEW: Click here to get positive news on Whatsapp!