It is not often that we come across serial innovators. And innovators who use locally sourced materials to create products that impact the lives of people in the region by providing means of livelihood and everywhere else by providing useful products at lower prices, are rare indeed. So meet Mr. Nand Lal Gupta whose innovations include adhesives made from cactus, boards made from pine needles and building blocks made of soil!
Deep down in the Shivalik ranges of the Himalayas in Solan, Himachal Pradesh, a self-trained scientist, Mr Nand Lal Gupta, has been doing wonders for over five decades now. His high tech innovations in the field of adhesives, pine boards as wooden board substitutes and soil bricks have awed scientists working in various reputed institutions across the country. He is 85 years of age and is still standing tall with his gifted brain creating more and more scientific breakthroughs.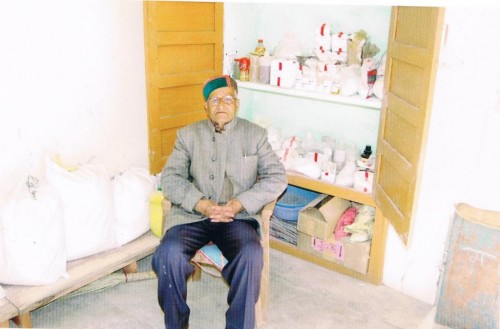 His latest innovation in the field of Pine Needles has raised hopes for more livelihood opportunities in Himalayan regions of the country. He has invented a methodology to make pine boards and pine wool by utilizing pine needles available in the forests. Various institutions such as Department of Forest, Himachal Pradesh have been trying to prepare pine boards for last four decades now. But all efforts, so far, have been in vain due to moisture problem in the final product. "I have finally solved the problem by developing a binder that removes moisture from the final product. My newly invented system gives 147 Kg/sq cm strength to pine boards that come at a cost that is 30% that of wooden boards available in the market", explains Mr Nand Lal Gupta.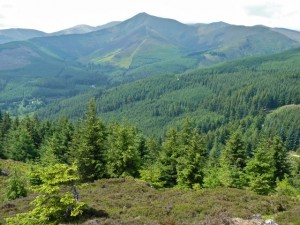 Mr Gupta's journey started way back in 1948 when he joined Punjab University in Solan as a clerk. He was a matriculate, and his education could only provide him with two meals a day. He continued working with the university for the next ten years until it shifted to Chandigarh in 1958. His love for making scientific innovations out of locally available natural resources started in his later years of the job. Says Mr. Gupta:
After the University shifted, I was left with no means to earn my livelihood; still I sped up my research efforts and bought more and more books and patents to enhance my learning. Today, I have a huge library worth more than Rs 4 lakhs. There came times when I had to make my family skip meals in order to post enquiry letters overseas. The unparalleled support of my wife, Mrs Rukmani Devi, has been the backbone of my success throughout. From 1958 to 1970, I shifted from one occupation to another in order to support my family. I had to run a small Hosiery unit (1958-1964) and sell wooden boxes to breweries (1964-1970) while continuing with my research. Sometimes, I fell so short of finances that I had to borrow money from friends and well-wishers to follow my passion.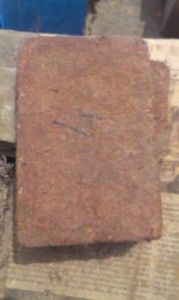 His previous innovations include 6 different types of adhesives made out of cactus in the late 60s. He was also awarded with the 'National Award' by Invention Promotion Board, New Delhi in 1972 for coming up with these adhesives, particularly "Cempromark" cement waterproofing compound and "Chunic" lime adhesive. Since 1972 till today, Government of Himachal Pradesh has been purchasing these adhesives from the factories owned by him. "Two of my sons are now running these factories to supply the adhesives to companies across the country. My work for utilizing cactus put me on the international radar, and I received appreciation from various countries. Government of Australia even invited me to settle in their country and solve the problem of widespread cactus over there. I, however, decided to stay in India and continue working from here only. I also became a member of VITA (Volunteers in Technical Assistance) Network based out of the US and received a lot of help and guidance from them in the last four decades."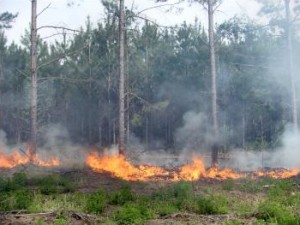 "The journey, however, has not been easy so far as my low formal education background keeps me away from access to financial resources. In the last three years, I have been asking for financial support from various agencies to set up a laboratory in Solan for training people to make pine boards, but the efforts have not paid off till now. I have written numerous letters to heads of state and central government departments including Prime Minister Office and Indian National Congress. Very recently, District Administration of Solan and Vice Chancellor of YS Parmer University of Horticulture and Forestry, Himachal Pradesh have assured their help for enhancing the reach of my innovation", narrates Mr Gupta with hope in his eyes.
On asking more about the kind of financial assistance he requires, Mr Gupta says that he does not prefer privatization of his innovation and would welcome any funding agency that would help him to make his innovation benefit local youth and empower them with livelihood opportunities. He plans to come up with a training-cum-research laboratory in Solan from where he can train local youth to manufacture pine boards. He has also started a small pilot to manufacture Pine Boards 40 Kms away from Solan in a town named Kunihar with the help of an old friend Mr Ram Swarup Tanwar.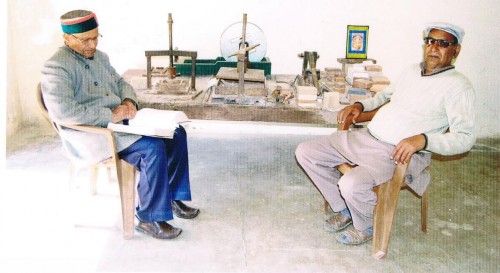 Ram Swarup became a friend in 1968 when I came in touch with District Industry Office in Solan for my work in Pine Needles. He and the head of the department, Mr Ram Kumar Upmanyu, were nice to me for the work I was doing. They both understood the importance of the research as it could help prevent forest fires in entire Himalayan Ranges that occur because of highly-inflammable pine needles. Even today, Government of Himachal Pradesh spends crores of rupees every year to prevent such forest fires.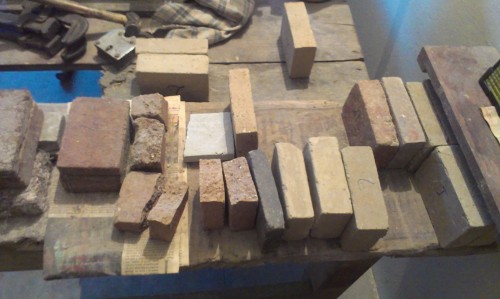 In the future, Mr Gupta plans to revolutionize housing and construction industry by coming up with bricks made of Soil. "I have so far achieved brick strength of around 91% as compare to that of cement plaster. My Soil bricks will cost 50% less as compared to regular bricks. I am currently in the process of improving my stabilizer to reach strength equal to that of cement plaster. I am expecting the final product by the end of this year", adds Mr. Gupta.
We wish Mr. Nand Lal Gupta great success in his endeavours and hope his innovations have far-reaching impact.
Ashish Arora graduated from IIT Roorkee in 2009 and is building his career in Social Development field for last 3 years. His primary experiences include mobilizing villagers for team work, conducting training workshops for kids, formulating business plans for socially relevant technologies and connecting on-ground innovators to funding agencies. As of now, he is working with IIT Mandi to set up "Center of Innovative Technologies for Himalayan Region".