A non-profit organization, Tasawwur is a collective of artists and educators working to empower teenagers with the help of art and theatre.
Imagine a space where teenagers from different backgrounds transcend the lines of caste, class, religion, gender, and disability to meet each other and discuss diverse issues based on topics like gender discrimination, accessibility, reservations, and more. That's a glimpse of Tasawwur for you.
A non-profit organization, Tasawwur is a collective of artists and educators working to empower teenagers with the help of art and theatre.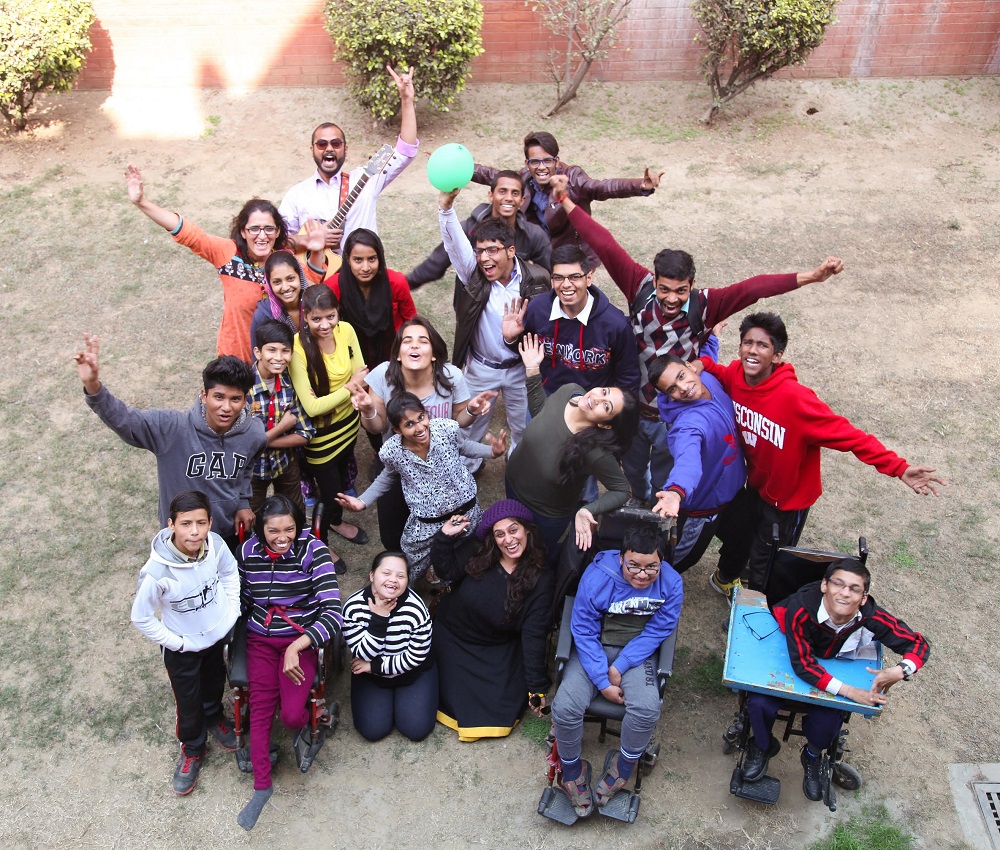 "This is a place where a young Muslim woman from a basti and her counterpart from an elite private school exchange stories about being a young woman in Delhi; where two Dalit teenagers explain what it's like to be bullied by others from dominant caste backgrounds — to friends whose teachers insist caste is not an issue in urban India; where a young woman with cerebral palsy watches her friends tear up as she shares stories of her struggles — and then smiles as she watches them play together," says Urvashi Bahuguna, the Development Manager with Tasawwur.
Founded two years ago by poet and educator Aditi Rao, Tasawwur is a Delhi-based arts-for-social change programme that brings together small groups of 25-30 teenagers from different backgrounds and sections of the society under the same roof. The organization runs a 100-hour arts-based course with a curriculum that focusses on social change. Following this, the teenagers come up with a public performance to showcase their experiences before a wide audience. "For example, we have a young boy who is a refugee from Afghan, someone from the Dalit community, a teenager living with a certain disability, etc. and all of them are able to hear each other's stories — about things they would otherwise never know of," says Urvashi. She adds that the programme was inspired by the Possibility Project in New York, in which teenagers participate in a four to six-month long course and then write and direct a play based on their own lives.
At Tasawwur, the group participates in a five-month long course that helps them develop confidence, leadership skills, and a deeper understanding of the problems within and outside their worlds. This is what the process looks like: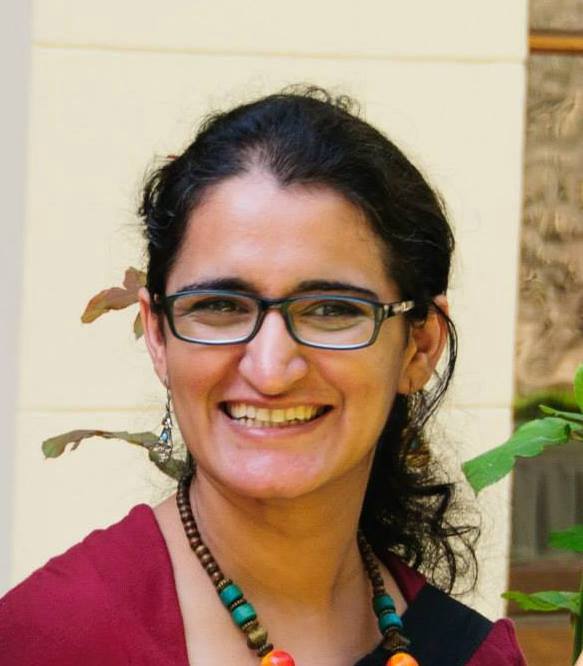 Tasawwur members visit different NGOs and schools in Delhi. Teenagers who will be able to commit to the programme are selected and the group meets for five hours every Sunday, over a period of five months.
The first four sessions are dedicated to trust-building with different activities and exercises to help the participants be comfortable with each other and understand that solidarity is possible despite the fact that they come from different backgrounds.
This is followed by five theme-based sessions in which the group takes up different topics like gender, class, caste, etc. and participates in activities around them for a better understanding.
Then there is one intensive life story session where participants discuss their stories and issues they have, or are, facing.
In the last two months, they together write a script for a show. While the entire theatrical production is written by the teenagers, they don't play their own characters and write the play with a vision for change. "They pour their hearts into telling each other's stories to the world, into working to challenge and transform the injustices that affect their friends," says Urvashi.
Tasawwur has completed two cycles of the programme till now and the plays were showcased in Studio Safdar and Akshara theatre in Delhi.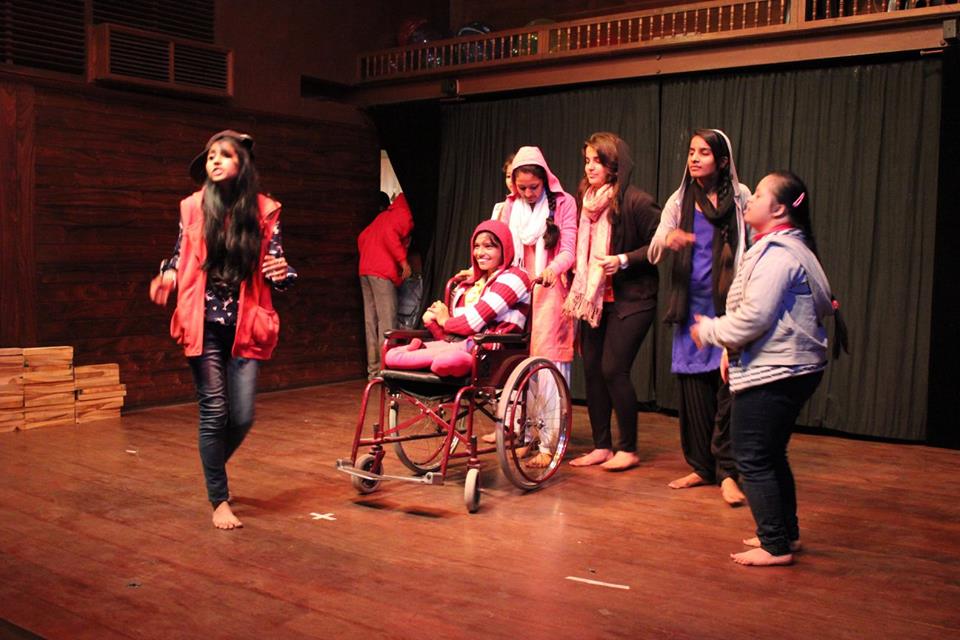 "This process helps teenagers become empathetic and allows them to learn leadership in a slightly different way – they start to understand how at different points in the room, different teenagers have different kinds of issues and how they can work to solve them. Like how a person with a disability can step in and adjust into a group activity in a way that he/she feels included; or in what ways does the story of girls in the programme help the boys check their own behaviour," says Urvashi. Last year, a guy in the group who used to eve-tease girls on the streets stopped immediately when he came to know about how the girls feel about it. He also convinced his friends to stop.
85% of the participants come from underprivileged backgrounds.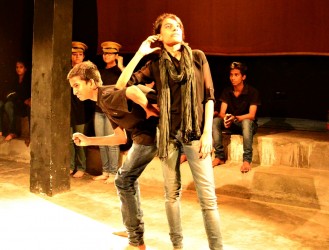 Tasawwur has worked with 60 teenagers till date and the organization is now working on refining its curriculum so they can train teachers and help organisations and schools take the model forward too. With a core team of three members, Tasawwur works with trained facilitators and theatre professionals. They obtain most of their funds with the help of donations and grants.
""Look, if you don't speak English, speak in Hindi…don't hesitate!" That's what Tasawwur has taught me…that one should speak with an open mind and heart. I definitely opened up during this process and have started talking more in public. I believe that one can change by listening to other people's stories. After listening to my Afghan friend's experiences in the city, I know that strangers to our country get treated differently, and that we should help them," says Gagan, one of the former participants who lives in Ramesh Nagar slum in Delhi.
Know more about Tasawwur here.
Like this story? Or have something to share? Write to us: contact@thebetterindia.com, or connect with us on Facebook and Twitter.
NEW: Click here to get positive news on WhatsApp!