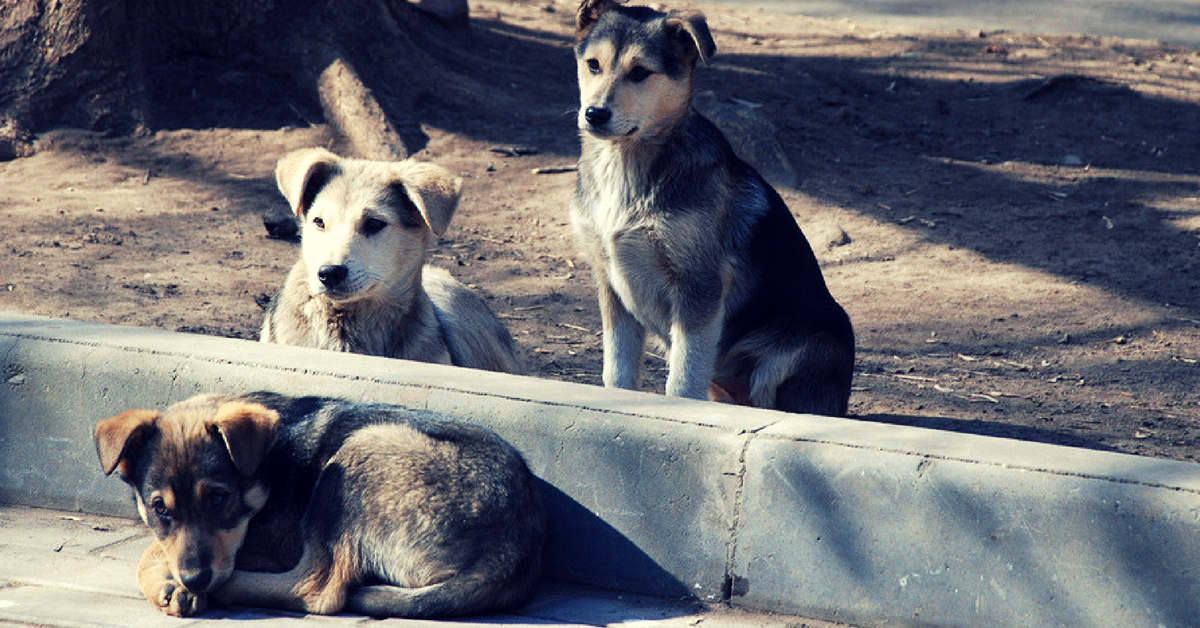 Rabies is an endemic disease in India. Thanks to the efforts of dedicated animal rights groups, however, the disease is being tackled in a humane and compassionate manner, ensuring that neither dogs nor humans are harmed.
Rabies is an endemic disease in India. Thanks to the efforts of dedicated animal rights groups, however, the disease is being tackled in a humane and compassionate manner, ensuring that neither dogs nor humans are harmed.
There was a time when the sight of the dog-catcher's van struck terror in the hearts of animal lovers and dogs alike. These people, who were seldom trained in handling animals, would emerge from their vans to lasso and net struggling, howling dogs and then fling them into the back of their vehicles. The dogs would then be transported to municipal pounds where they would often be beaten, poisoned or electrocuted to death.
Despite the barbarism involved, these methods continue to prevail illegally because of the false notions that "killing" is an effective means of curtailing dog numbers and combatting rabies.
In India, rabies is an endemic disease and dogs are the primary vectors.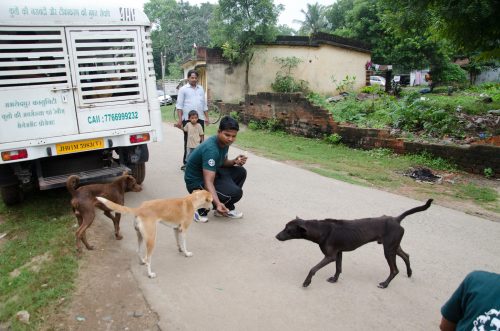 A study published in 2015 in PLOS Neglected Tropical Diseases, showed that India accounted for 35 percent of all rabies deaths worldwide. However, killing dogs is hardly an effective means to control the spread of the disease.
As per the World Health Organization, rabies can be controlled by administering anti-rabies vaccinations to at least 70 percent of the dog population. Additionally, the dog population can be controlled by adopting the method of sterilization. In fact, the Indian government even passed the Animal Birth Control (Dogs) Rules (2001) under the Prevention of Cruelty to Animals Act, 1960, which advocated the methods of sterilization and vaccination in a bid to control both, the burgeoning street dog population and related diseases.
It also prohibited killing healthy dogs or displacing animals from their home ranges.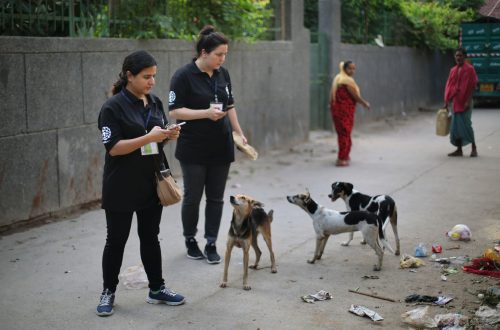 While vaccination and sterilization is the most scientific method to address the problems of rabies and curtail the growth of dog populations, it is also widely recognized as among the most humane and compassionate means to do so and as such, forms the core of Humane Society International/India's dog population management programme.
As per protocol, HSI/India's team conducts a detailed survey of the street dog population in a particular area using an app designed by us, to tag dogs, which enables the team to categorize them by sex, age, location etc.
Following this, a highly trained team of animal handlers are deployed to humanely catch these animals. The trained handlers first befriend the dogs and then pick them up by hand after winning their trust, thus easing the stress that is otherwise associated with their capture. These dogs are then taken to well-equipped clinics where they are housed in weather-specific conditions, provided nutritious food, operated upon and vaccinated. They are kept under observation in community kennels for a period of two days and are then released into the same locations from where they were picked up.
Although this process may seem long drawn, it has thrown up positive results. For example, we have worked with the Royal Government of Bhutan to train local veterinarians and government officers to run an effective dog population control and vaccination programme, making it possible for Bhutan to achieve its target of being rabies-free by 2020.
Similarly, we've conducted this program in the Indian cities of Ahmedabad and Jamshedpur with positive outcomes for the dogs and the communities.
Additionally, we have also successfully vaccinated and/or sterilized 1,88,840 dogs within 17 months, in the Hisar division of Haryana, under the aegis of the National Rabies Control Programme.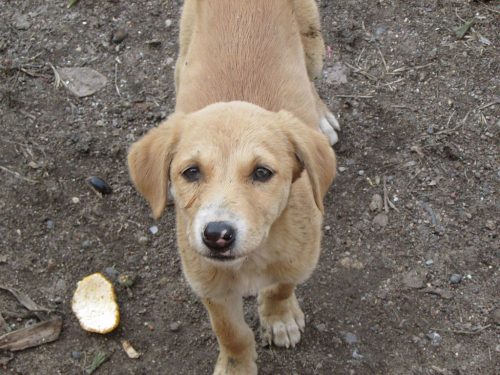 Contrary to popular perception, dogs aren't the only beneficiaries of the programme; these mass vaccination and sterilization drives have as much of an impact on human welfare as they do on the well-being of the animals. The most notable accomplishment of these programmes has been the reduction in the numbers of rabies and dog-bite cases as has been noted in this report.
Another positive outcome of these programmes is the change in the people's perceptions about street dogs. Citizens who previously harboured a dislike for community dogs have begun to proactively reach out to us to conduct such drives in their area and look into the well-being of the animals, post-release. People who previously refused to tolerate dogs in their area now give them a place at their doorsteps.
Good Samaritans take on the responsibility of finding loving homes for puppies and often, those who disliked dogs are now willing to adopt them. Even those who opposed sterilization and vaccination drives because of concern about the handling of animals have pledged their wholehearted support.
Likewise, the dogs have responded to kindness and show reduced levels of aggression.
To further spread the word about this humane method of dog population management, HSI/India conducts spay and neuter training programmes for veterinarians so as to strengthen the network of trained personnel at grassroots levels. It also holds workshops to educate children about the longstanding bond between humans and their canine companions.
This World Rabies Day, help us strengthen this bond and join the fight against this dreaded disease, by taking on the responsibility of vaccinating and sterilizing the dogs in your area. Look for a 'v'-shaped notch on the ears of your community dogs, which indicates that a dog has been sterilized. In case they are not, contact your local animal welfare organization which will be happy to sterilize and vaccinate the animal for a nominal fee. Alternatively, you can also call your local municipality and get the street dog sterilized and vaccinated for free.
But do ensure that the dog is picked up and dropped off, at the same location, in a humane manner. In doing so, you can help end the blight of rabies and also, earn the unquestionable gratitude and loyalty that is the hallmark of the canine heart.
All images, unless otherwise specified, courtesy of Humane Society International/India
Featured image source: Wikipedia
Like this story? Or have something to share? Write to us: contact@thebetterindia.com, or connect with us onFacebook and Twitter.
NEW: Click here to get positive news on Whatsapp!
We bring stories straight from the heart of India, to inspire millions and create a wave of impact. Our positive movement is growing bigger everyday, and we would love for you to join it.
Please contribute whatever you can, every little penny helps our team in bringing you more stories that support dreams and spread hope.