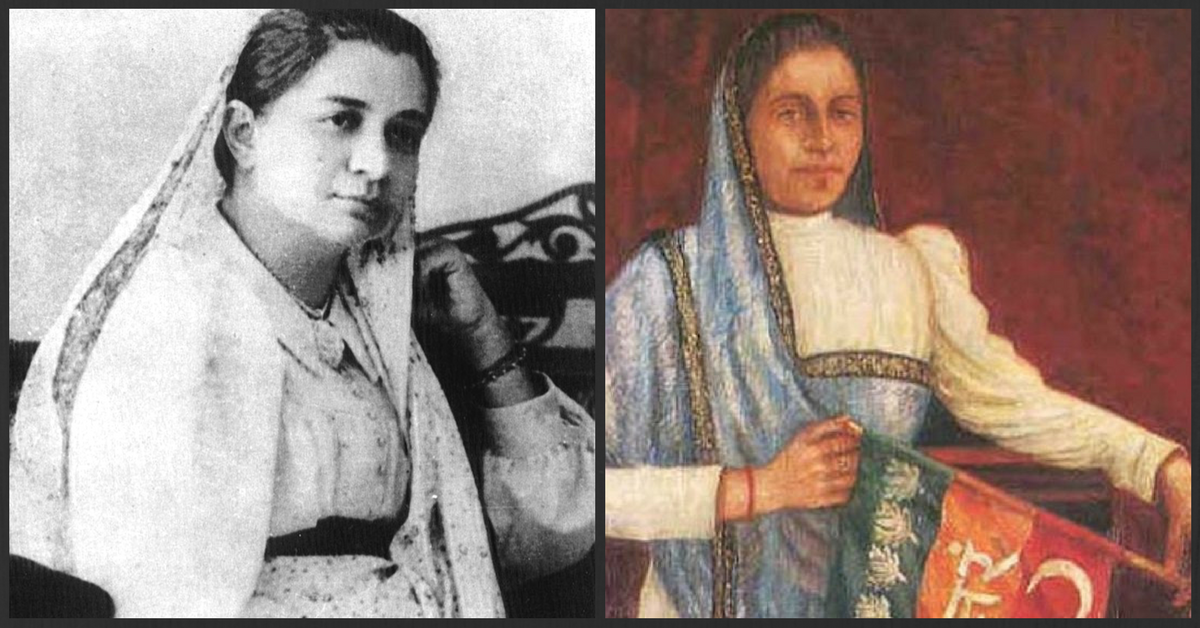 An unsung name among the stalwarts of Indian Independence Struggle, Madam Bhikaji Cama's conviction, courage and integrity took the message of Indian freedom struggle to the world with a force and clarity it had never had before.
"Behold, the flag of independent India is born! It has been made sacred by the blood of young Indians who sacrificed their lives in its honour. In the name of this flag, I appeal to lovers of freedom all over the world to support this struggle." – Bhikaji Cama
On August 21, 1907, an International Socialist Conference was being held at Stuttgart, a city in Germany. One thousand representatives from across the world had come to attend the conference. It was on this occasion that Bhikaji Rustom Cama unfurled the first version of the Indian national flag—a tricolour of green, saffron, and red stripes. The fiery lady then announced,
"This is the flag of independent India. I appeal to all gentlemen to stand and salute the Flag."
Surprised by the dramatic incident, all the representatives at the conference stood up and saluted the first flag of independent Hindustan. Madam Cama had wanted to bring the poverty, starvation and oppression under the British Raj, as also India's thirst for freedom to the attention of the international community and she had succeeded.
This was no mean achievement. Indian independence was 40 years away, and the world was still unaware of the burning patriotism of the thousands of young Indians who were ready to lay down their lives to free their country from colonial rule. Also, back then, the Britishers were trying their best to punish revolutionaries by bringing in ordinances, bans and imprisoning them for life. Madam Cama's actions and words were treason for the British Raj and had they caught her, she would have been deported to Andaman's dreaded Kala Pani jail.
This is the fascinating story of this indomitable lady who played an important role in the early years of India's freedom struggle.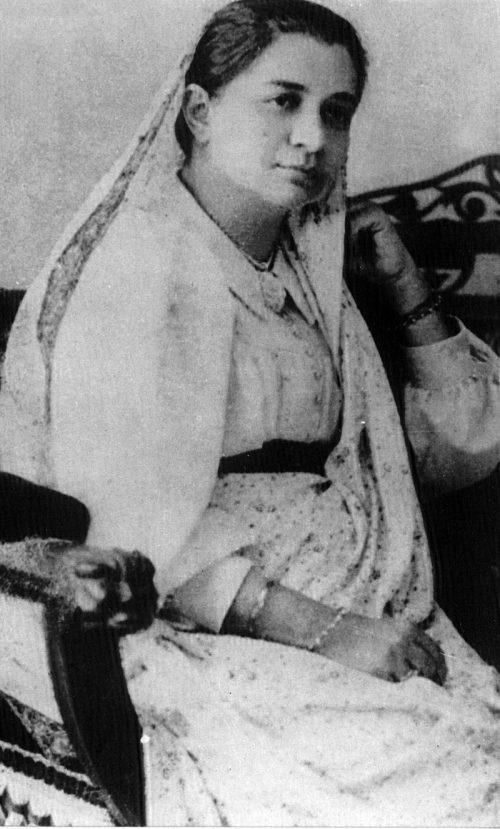 Bhikaji Cama was born on September 24 1861 into a large, affluent Parsi family. Her father, Sorabji Framji Patel, was a famous merchant who was at the the forefront of business, education, and philanthropy in the city of Bombay.
Influenced by an environment in which the Indian nationalist movement was taking root, Bhikaji was drawn toward political issues from a very early age. She had a flair for languages and soon became proficient in arguing her country's cause in different circles.
In 1885, she married Rustomji Cama, a well-known lawyer, but her involvement with sociopolitical issues led to differences between the couple.While Mr Cama adored British, loved their culture and thought they had done a lot of good to India, Bhikaji was a nationalist at heart and believed that the Britishers had ruthlessly exploited India for their own profit. It was not a happy marriage, and Bhikhaji spent most of her time and energy in philanthropic activities and social work.
In 1896, bubonic plague broke out in the Bombay Presidency and Bhikaji immediately volunteered to help the team working to save plague victims. Hundreds were dying in Bombay and Bhikaji too caught the deadly disease. Though she recovered, the disease left her in poor health.
She was advised to go to Europe for rest and recuperation and in 1902, Bhikaji left India for London which was to become her home for the rest of life.
During her stay there, she met Dadabhai Naoroji, a strong critic of British economic policy in India, and began working for the Indian National Congress. Cama also came in contact with other Indian nationalists, including Lala Har Dayal, and Shyamji Krishnavarma, and addressed several meetings in London's Hyde Park.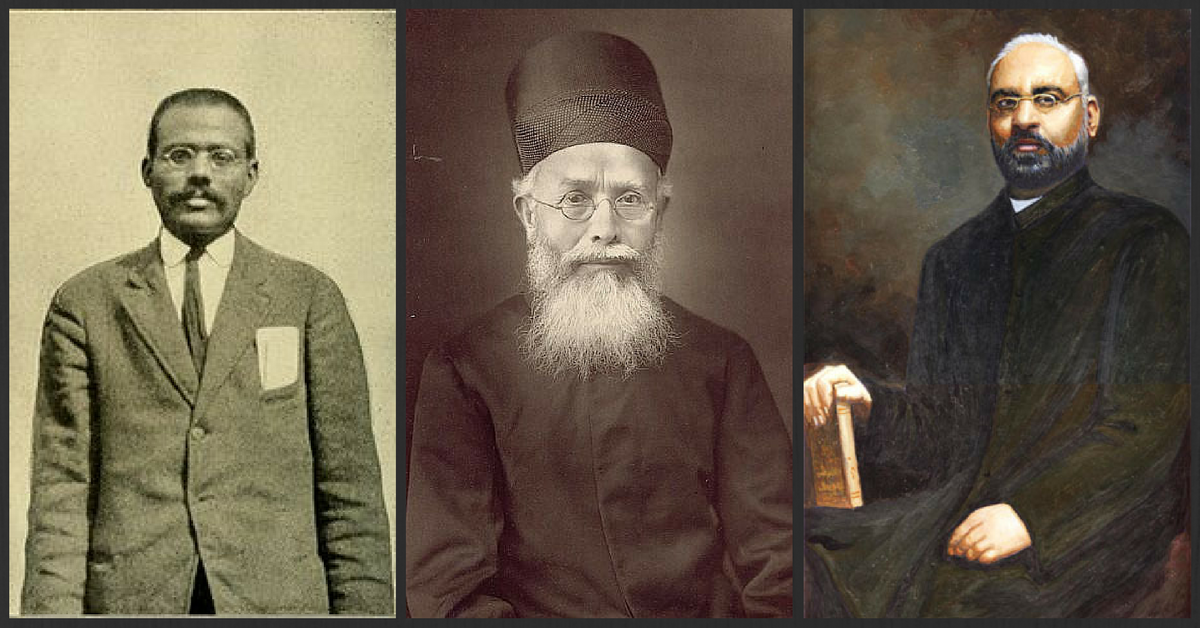 During her stay in London, she got a message from the British that her return to India would be prohibited unless she would sign a statement promising not to participate in nationalist activities. She refused to make such a promise and remained in exile in Europe.
The same year Cama relocated to Paris, where—together with Singh Rewabhai Rana and Munchershah Burjorji Godrej—she co-founded the Paris Indian Society. Together with other notable members of the movement for Indian sovereignty living in exile, Cama wrote, published and distributed revolutionary literature for the movement, including Bande Mataram (founded in response to the British ban on the patriotic poem) and later Madan's Talwar (in response to the execution of Madan Lal Dhingra).
Banned in India and Britain, Bhikaji managed to send the weekly magazines to Indian revolutionaries. She also helped the revolutionaries in every way possible, whether with money, material or ideas. The British Government were unable to check her, despite their best efforts.
On August 22, 1907, Madam Bhikaji Cama became the first person to hoist Indian flag on foreign soil in Stuttgart in Germany. Appealing for human rights, equality and for autonomy from Great Britain, she described the devastating effects of a famine that had struck the Indian subcontinent.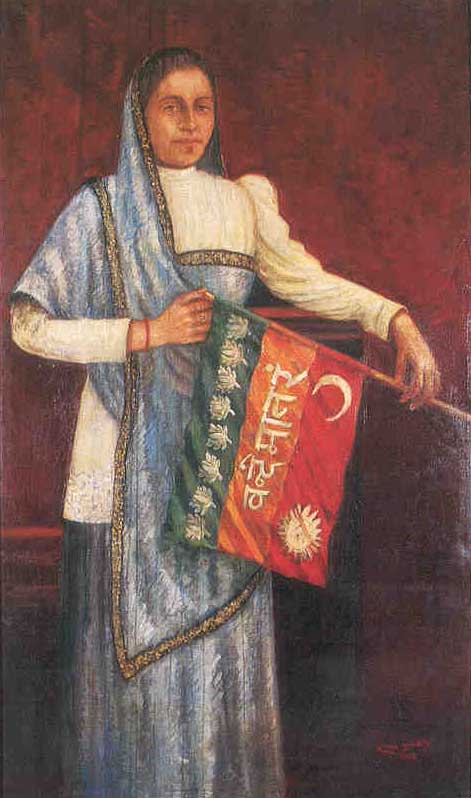 The flag she unfurled was co-designed by Cama and Shyamji Krishna Varma, and would later serve as one of the templates from which the current national flag of India was created. In the flag, the top green stripe had eight blooming lotuses representing pre-independence India's eight provinces. 'Bande Mataram' was written across the central saffron stripe in Hindi. On the bottom red stripe, a half moon was on the right and the rising sun on the left, indicating the Hindu and Muslim faith.
The same flag was later smuggled into India by socialist leader Indulal Yagnik and is now on display at the Maratha and Kesari Library in Pune.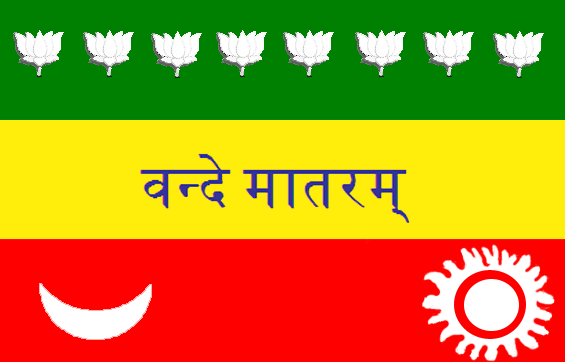 After Stuttgart, Bhikaji went to United States where she traveled a lot, informing Americans about India's struggle for independence. She also fought for the cause of women and often stressed on the role of women in building a nation. Speaking at National Conference at Cairo, Egypt in 1910, she asked,
"Where is the other half of Egypt? I see only men who represent half the country! Where are the mothers? Where are the sisters? You must not forget that the hands that rock cradles also build persons."
When First World War broke out in 1914, Bhikaji took an anti-British stand. She visited the army camp at Marseilles and asked the Indian forces there,
"Are you going to fight for the people who have chained your motherland?"
Since France and England were allies in this war, she was asked to live outside Paris and to report to the police station once a week. Unshaken, the indomitable lady continued to maintain active contacts with Indian, Irish, and Egyptian revolutionaries as well as with French Socialists and Russian leadership.
---
You May Like: 10 Names from the Indian Freedom Struggle You Might Not Know. But You MUST.
---
Cama remained in exile in Europe until 1935, when, gravely ill and paralysed by a stroke that she had suffered earlier that year, she petitioned the British government to be allowed to return home. Knowing that she was not in a condition to participate in the freedom struggle, she was granted permission to return to India after 33 long years.
In November 1935, 74 year old Bhikaji finally returned to Mumbai, but did not live for long. Having fulfilled her desire of seeing her motherland once again, she breathed her last nine months later on August 13 1936. She had bequeathed most of her personal assets to the Avabai Petit Orphanage for girls. The nation had lost a fearless leader.
On 26 January 1962, India's 11th Republic Day, the Indian Posts and Telegraphs Department issued a commemorative stamp in her honour. In 1997, the Indian Coast Guard also commissioned a Priyadarshini-class fast patrol vessel named the ICGS Bhikaji Cama.
An unsung name among the stalwarts of Indian Independence Struggle, Madam Bhikaji Cama's conviction, courage and integrity took the message of Indian freedom struggle to the world with a force and clarity it had never had before. As the fiery lady had once declared,
'Do not forget the important role of women play in building a nation.'
---
Also Read: From a Child Bride to India's First Practising Woman Doctor: The Untold Story of Rukhmabai
---
Like this story? Have something to share? Email: contact@thebetterindia.com, or join us on Facebook and Twitter (@thebetterindia). To get positive news on WhatsApp, just send 'Start' to 090 2900 3600 via WhatsApp.