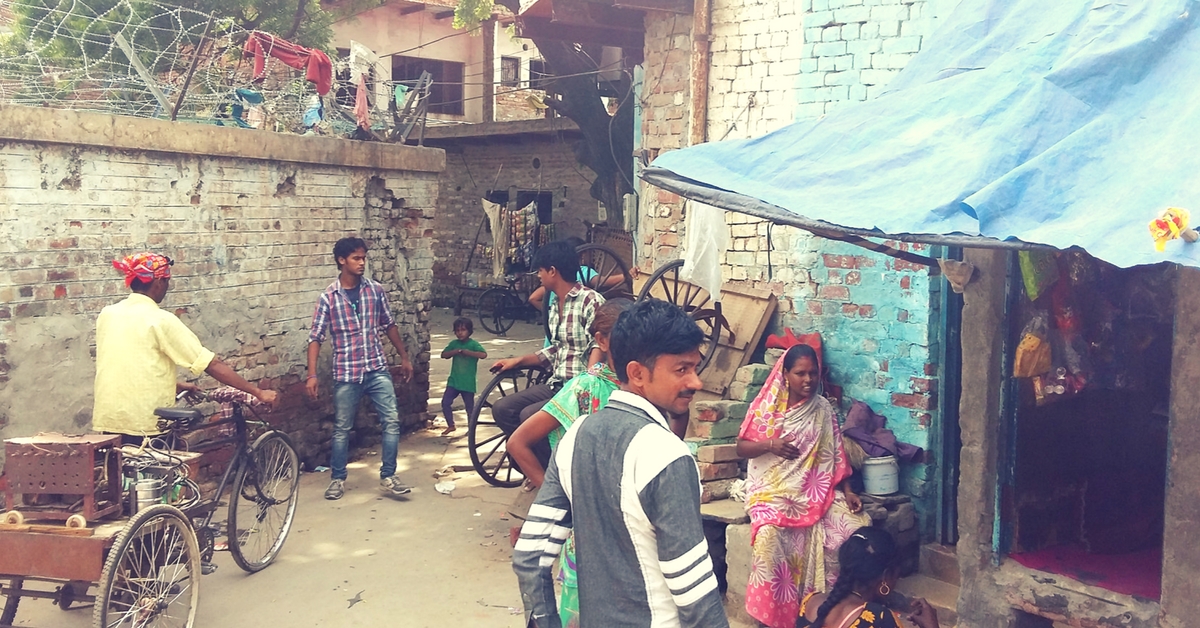 The 'Men Care' groups, started by World Vision India (WVI), are helping men in low-income colonies of Agra transform their attitude and actions for the better. This is how.
The 'Men Care' groups, started by World Vision India (WVI), are helping men in low-income colonies of Agra transform their attitude and actions for the better. This is how.
Till about a year ago, Sunita used to detest spending time with her husband. She says, "On most nights he would be drunk and the alcohol brought out the animal in him. He would force himself on me and ignore my repeated requests to stop. If I tried to resist his advances he would get very violent. I used to feel angry and disgusted but I never had the courage to do anything about it because he would immediately threaten to throw me out of the house and leave me. In our society, it's impossible for a woman to live without the 'protection' of a man."
Even recounting that difficult time brings tears to Sunita's eyes but she quickly brushes them aside and goes on, "Things fortunately are very different these days because he has joined a men's group where he has learnt to be a better, more compassionate person. He no longer hits me, makes it a point to seek my opinion and consider my wishes. After years of abuse and oppression, it's a welcome change."
---
You may also like: How Rural Women Are Challenging Gender-Based Exclusion from Land Ownership in India
---
Violence, whether within the home or in public spaces, is a reality that many women and girls in India grow up with. A husband doesn't think twice before 'punishing' his wife if she is so much as a minute late to offer him a glass of water when he comes back from work; boys in the neighbourhood see girls who step out to study or visit the marketplace after sundown as objects of desire to hit on and harass.
However, in a unique twist, today, in the slums of Agra, a bustling city and home of the Taj Mahal, a few men and boys, instead of being thoughtless aggressors, have become champions of women's rights and well-being.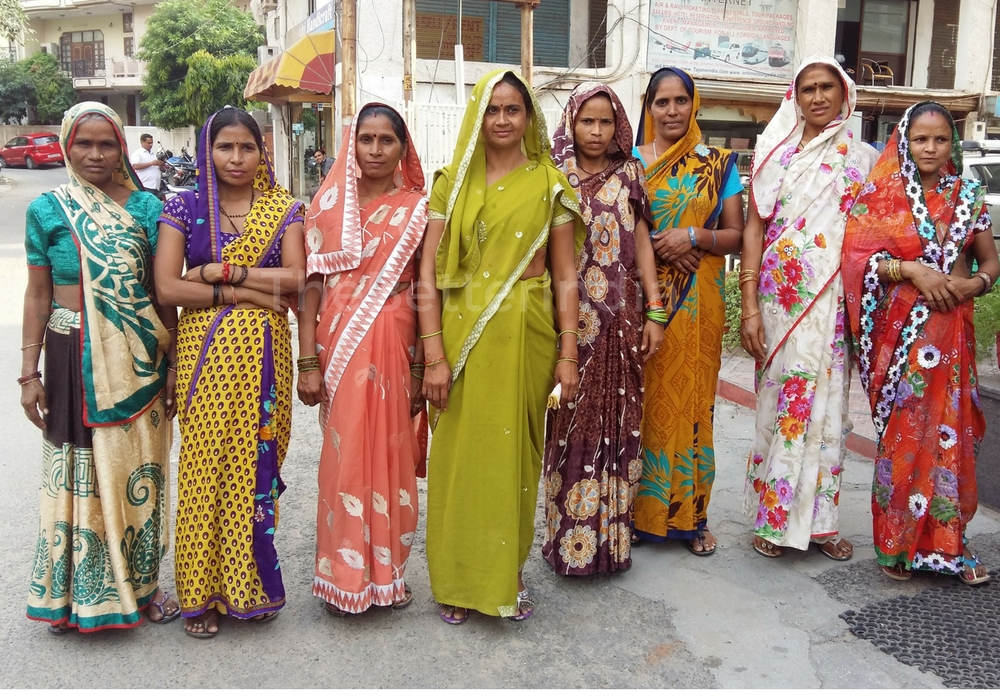 Like Sunita, a resident of Rahul Nagar slum, Meena Kadam, 30, of Lal Singh Ka Nagla locality, is surprised at how her life has changed for the better. "Just three years back I could not even leave home unescorted and without covering my head. And this was the case with most women in my locality. Women had no option but to comply with every 'command' of the men in the household. Any other response – and sometimes not even that – would be provocation enough for being thrashed." Naina Devi, 24, agrees with her friend's analysis. Candidly, she shares her story, "My husband, Vishamber, would spend his entire earnings on alcohol and gambling. Asking him for money was like inviting trouble. Sometimes he would throw me out on the street and hit me in front of all the passersby. People used to watch the drama but no one came to stop him. Ever since he became a part of the men's group in our slum he has realised that his constant rage was affecting everyone in the family, particularly me."
What is this men's group that Meena, Sunita and Naina are referring to, which has brought this almost miraculous transformation in the attitude and actions of their men folk? These are the 'Men Care' groups that World Vision India (WVI), a humanitarian agency working with impoverished communities, initiated in 2014 in 15 lower-income colonies of Agra. According to Karoline Davis, Head of Gender and Development, WVI, "Gender based violence is a deep-rooted problem embedded in patriarchy and it cannot be solved by reaching out to women alone. Men must be involved as it is critical for them to reflect on and redefine what it means to be husbands and fathers, to ensure the safety of women and girl children."
Febamol, Gender and Development (GAD) Coordinator, WVI, explains, "We had started working in the city in 2010 under our Area Development Programme (ADP), where we were essentially focused on child rights and education related initiatives. In 2013, a survey was conducted in which we interviewed young boys and girls, married men and women as well as pregnant women. Some horrifying social realities came to light mostly related to gender based violence like domestic abuse, sexual abuse, eve teasing and early child marriage. Clearly, to have any sort of lasting positive impact on the lives of the women and children we had to change the outlook of the men and boys."
---
You may also like: UPSC Exam Topper Tina Dabi on Fighting Back in a Man's World & Her Plans to Work for Women
---
Soon after the survey, the 'Men Care' initiative was introduced and 60 men were hand-picked to be part of the early rounds of discussions. "We started off by explaining to them the difference between gender and sex," shares Feba. In this meeting, men from different communities were encouraged to form groups within their own areas. However, it required time, patience and lot of debate to first convince these men and then for them to talk others to form groups.
Lal Singh Ka Nagla was the first to constitute a men's group. "The inaugural meeting was attended by only four men. For some, talk about being more understanding towards their women was an eye opener, for others it was sheer rubbish," recalls Rajkumar Paras, 39, who heads the group. With increased awareness, these four were able to inspire 16 others to join.
Under the guidance of experts, they started meeting twice a month to discuss topics like masculinity, alcoholism and sexual, physical and emotional violence.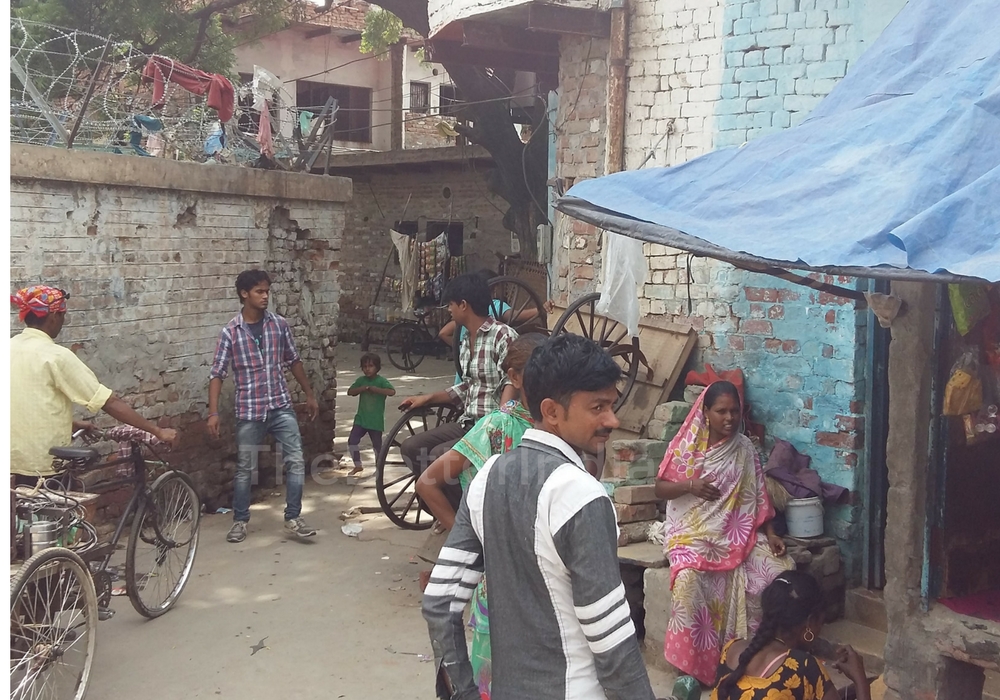 After few men-only sessions, women were invited. "It was awkward for the couples initially. I had to conduct ice-breaking exercises to get them to open up enough to speak about concerns they had never discussed in the privacy of their own home," says Feba. When women spoke of how their husbands misbehaved and never thought about saving money to secure the future of their children, the men began to feel ashamed and made up their mind to do things differently.
---
You may also like:  How a 19-Year-Old Girl from Kanpur Is Inspiring Women in Her Village to Go after Open Defecators
---
"I used to chew tobacco all day. During meetings, I would step out at least 10 times to spit out the chaw. When my group mates pointed this out it dawned on me that I was wasting so much time and money on my addiction. I gave it up slowly," says Pramod Kumar, 42, the only graduate in the Lal Singh Ka Nagla group. Naina's husband, Vishamber Singh, 29, too, cleaned his act up. "One night after I had badly beaten her I left home and in my drunken state fell onto a heap of garbage. My group members found me there the next day and gave me an ultimatum: to quit drinking and apologise to my wife or leave the group. I was mortified. Now there is no way I will ever beat Naina; it's one of the biggest regrets of my life."
One time wife-beater Joginder Singh Rana, 42, from Rahul Nagar, adds, "I realise my mistake and have vowed to ensure that my children, including my daughter, complete their education. The only way I can ensure they do well in class is if we have a stable, peaceful environment at home."
The effects of such a major behavioural change are discernable in the community.
Vinod Goswami, a U.P. Police constable, remarks, "The situation is relatively better off. Awareness building in our community has brought a critical issue like gender based violence, which we usually ignore, into focus. I, too, am much more inclined to come forward and step up for the rights of women." Dr Radha Raman Gola, 36, ward member from Jogipada, says, "Thanks to the gender sensitation intervention most of us are beginning to see the world from a different perspective and are actually eager to promote gender equality in order to bring down violence cases to the minimum."
---
You may also like: Women Empowerment Theme Based Pandals Emerge in Durga Puja Celebrations
---
Meena Kadam, a happy woman today, signs off, "These days, when I am sitting in a group of women and men freely sharing my views on educating our children or looking for better livelihood opportunities I sometimes get a surreal feeling. It's a relief to be free from violence."
Featured image for representation purposes only.
Like this story? Or have something to share? Write to us: contact@thebetterindia.com, or connect with us on Facebook and Twitter (@thebetterindia). NEW! Click here to get positive news on WhatsApp.
We bring stories straight from the heart of India, to inspire millions and create a wave of impact. Our positive movement is growing bigger everyday, and we would love for you to join it.
Please contribute whatever you can, every little penny helps our team in bringing you more stories that support dreams and spread hope.