In 2015, Ashok Deshmane founded Snehwan – a home and school for children of marginalised and drought-affected farmers.
In 2015, Ashok Deshmane founded Snehwan – a home and school for children of marginalised and drought-affected farmers.
Vishnu Gite, a gifted and intelligent child from a farmer's family, is not interested in eating chocolates and ice cream like the city kids he sees on TV. All he wants is to be in school because he is attracted by the sight of educated, well dressed adults and he dreams of being like them every night.
The main source of income for Vishnu's family was farming. But, due to the drought, their land stopped yielding any food crops and they migrated elsewhere to work as daily wage labourers.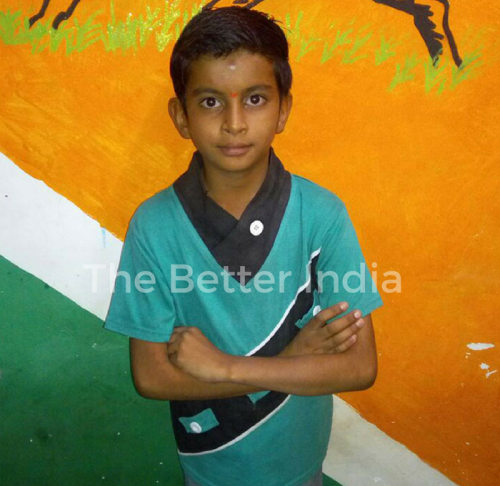 His parents fought for survival on a daily basis and even contemplated suicide like many other farmers in drought affected areas. Vishnu missed his old school but kept quiet – he knew better than to ask his parents for the impossible.
Ram and Lakhan's story is not very different from Vishnu's. Their father, Santosh Rathod, was a daily wage worker in the Jalna district of Maharashtra.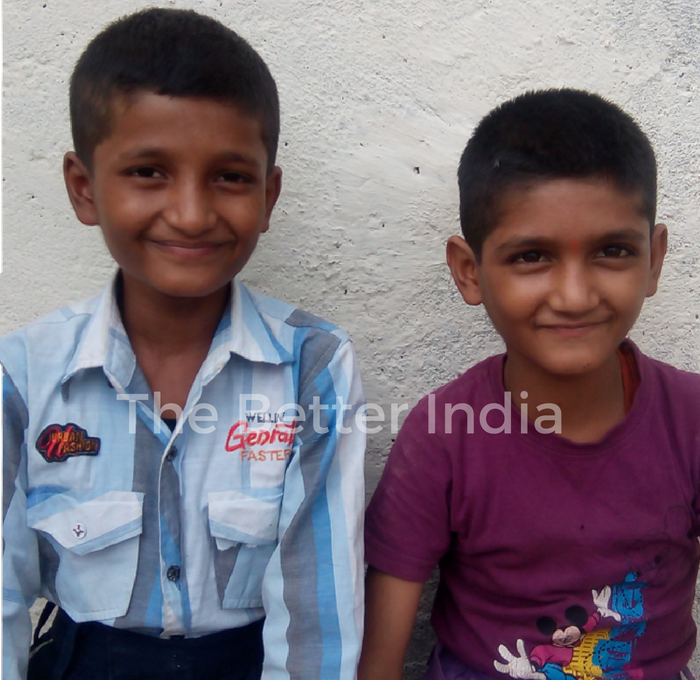 Santosh had to take care of his entire family all by himself with the meagre income he earned daily. But then the drought happened and things went from bad to worse. He started losing whatever little work he had and there were days when his family literally starved. In the hope of finding a job and giving his family a better chance at survival, Santosh moved to Thane in the Mumbai area. He started working at a brick furnace here and his wife found a job as a domestic help. Living from hand to mouth, they could only think of feeding their kids; the question of sending them to school did not even arise.
So, when a man named Ashok Deshmane offered to look after these children in his NGO Snehwan, and take complete responsibility for their education too, the two families were dumbfounded to say the least.

Today, Ram is studying in Class 4 and aspires to become a policeman, whereas Lakhan is studying in Class 3 and wants to serve the nation by joining the army. Vishnu's education is being taken care of as well. But it's not just these three – many more farmers' kids like them have also found a home in Snehwan.
The founder of Snehwan, 27 year Ashok Deshmane, had a childhood similar to that of the kids he now looks after. He was born in a farmer's family in a small village called Mangrul in the Parbhani district of Maharashtra.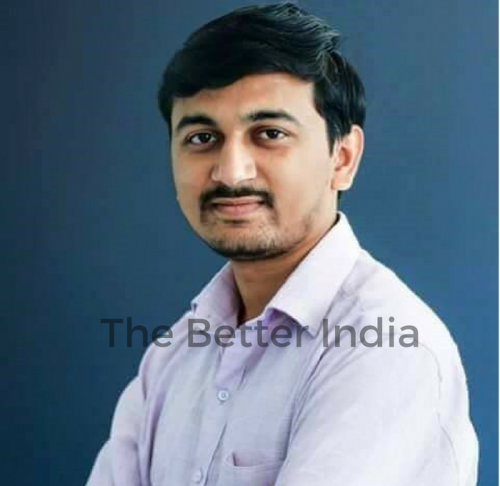 The four acres of land that his father owned gave them enough to survive on only if it rained well. Maharashtra had been experiencing a drought every four years since 1972. This was extremely hard for small farmers like Ashok's father, who cultivated just enough to feed their families and had no other savings. They had to depend on loans from local money lenders, who gave them money at high interest rates every time there was a drought.
It soon became difficult to survive on farming alone, so Ashok's father started doing tailoring too. The hunger, the pain, the distress, and the helplessness of farmers like his father found expression in every word of Ashok's poems when he started writing at the age of 13.
"Poetry was my only medium of dealing with the pain. But that was when I didn't know how else I could help the farmers. I soon realised that my poetry was worthless if I did not do something to change the situation I was writing about. I understood, early on in my teens, that it was possible for farmers to get out of the vicious cycle they were caught in if they were educated. So, I started teaching their kids for free. "
When Ashok was in Class 12, he came across a documentary on Ramon Magsaysay Award winner, Dr. Prakash Baba Amte. Ashok was so inspired by Amte's work that he became even more determined to help farmers.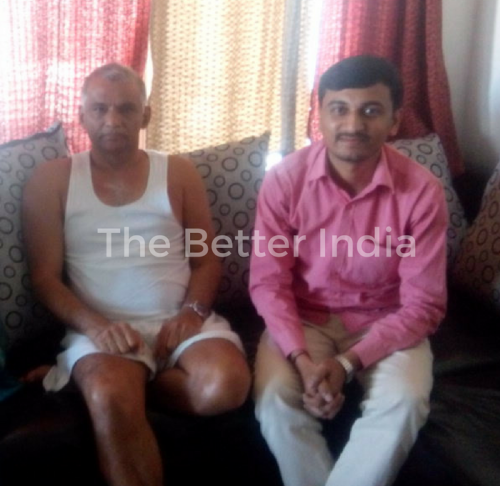 But all he knew was that he had to educate himself first before helping educate others. So he started working with a transport company to support his own education. After a tremendous struggle, Ashok finally completed his Bachelor's in Computer Science and then Master's in Computer Science.
Next, he got a well-paying job with a known software company in Pune. In the meantime, he had also been visiting his village to help the children there with their studies. Now, he also started teaching the children of street vendors in Pune on weekends. However, since the street vendors kept moving from one place to another, it made it difficult for their kids to study. This is when Ashok realised that it was very necessary to have a permanent shelter for the children of migrant labourers.
By the end of 2015, Ashok had completed five years of work and had enough savings to buy a house and a car. But, at about this time, a visit home on the occasion of Diwali changed everything. Parbhani had once again been affected by drought. People were leaving their homes along with their families. There was no water in the entire village. Ashok had to walk 4-5 kms with his mother to get water to celebrate Diwali.
"When I asked these people why they were leaving the village, they said there was no water, no crops and nothing to eat. These people were moving to the cities to work as daily wage labourers – jobs that would give them only as much as one meal a day. When I asked about the education of their kids they bluntly told me they could only think of filling their stomachs right now and school was a luxury for their children in such a situation."
Ashok came back to Pune in December 2015, registered his NGO Snehwan, and quit his job. Snehwan would be both a home and school for children of marginalised and drought-affected farmers.
When Ashok's boss came to know why he had quit his well-paying job at the peak of his career, he told him he wanted to support him. He gave Ashok the option to do night shifts so he could dedicate his days to the NGO.
Ashok accepted the offer. He would leave for his office at 8 pm and return at 8 am, after which he would visit several villages in search of kids who needed his help. By June 2016, Snehwan had 17 children whose parents had migrated from their villages, or had committed suicide, or were living hand-to-mouth.
Ashok's friends helped him in every possible way to set up Snehwan. Anil Kothe offered his five-room house where the kids could live. Uma Kommineni, an NRI, gave computers to the home. The iLeadFarmers company developed the NGO's website and now maintains it for free so that people can donate through the website. Webonise Lab gave funds for the renovation of the house. A nearby school, Samta Vidyalay, gave admission to the children at nominal fees. Rahul Deshpande and Asha Thipse started working with Snehwan as volunteers.
But this was not as easy as it sounds. Ashok's night shifts continued. When he would return home after work he would find the kids crying because they missed their parents. Ashok started feeling that along with education, food and clothing, these kids needed a lot of attention and love too. So, in August 2016, he finally quit his job and dedicated himself full time to the kids of Snehwan.
"I could sleep only during the two hours while I was commuting to and from work. I was not able to give enough time and energy to these kids, so I left my job. I knew that finances would be an issue. But there was an inner voice that said everything would be taken care of."
On seeing their son's dedication, Ashok's parents too left their village and came to stay with the kids of Snehwan.
"My parents were not very happy initially. They told me I should get married and settle down. But I told them that although I did not have a big house or a car or a lot of money, I was getting the satisfaction of educating the future generation of farmers. Maybe if I continued working at my job my family would get a better life in Pune. But how would that change my village? It would still be the same as it was when I was struggling to study 15 years ago. And if I continued with my wonderful career, the village would remain the same for the next 15 years too. I had to take a step right now."
Snehwan has 17 kids in the age group of 9 -14 years. Most of these kids have never been to school before; even if they have it is only so they could get a midday meal for free. Ashok has worked hard to teach them everything from scratch. And now the kids can read newspapers, use PCs, write letters, etc.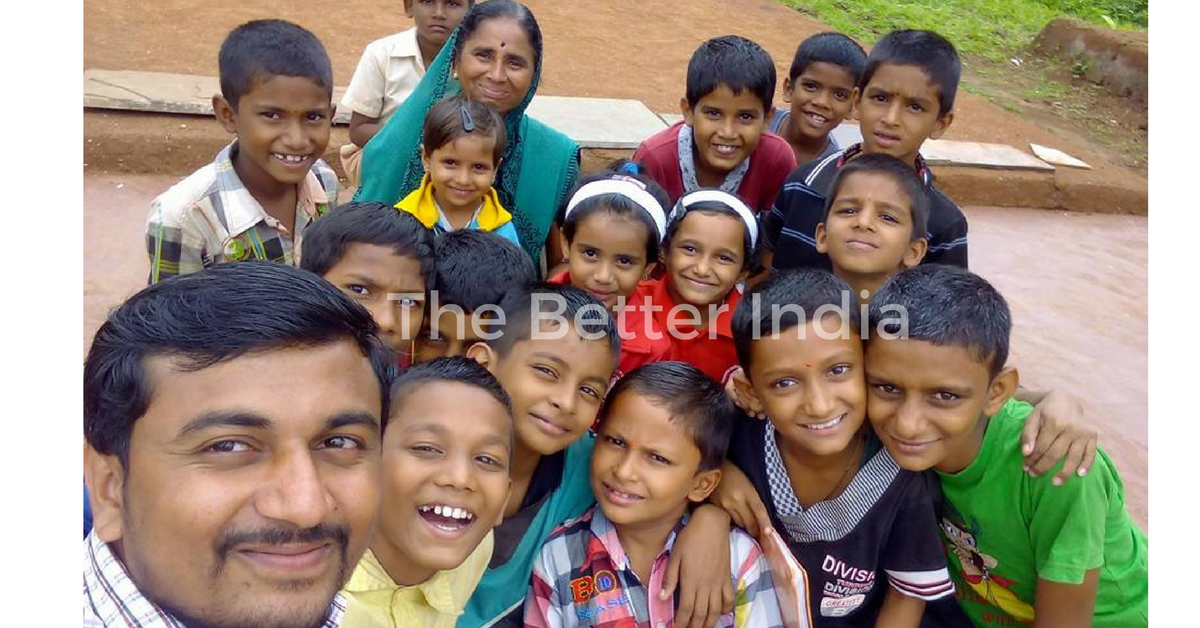 "Even when there used to be a drought in the village, you could always find some farmers who were unaffected. The secret was knowledge. These kids will learn farming without even going to school. But they will learn to deal with farming problems only if they have knowledge, and only quality education can provide them with that," says Ashok.
Ashok is leaving no stone unturned to give the best opportunities he can to the bright yet deprived children under his care. Today, kids from the districts of Parbhani, Jalna, Beed, Hingoli, Aurangabad, and Wardha are living happily in Snehwan.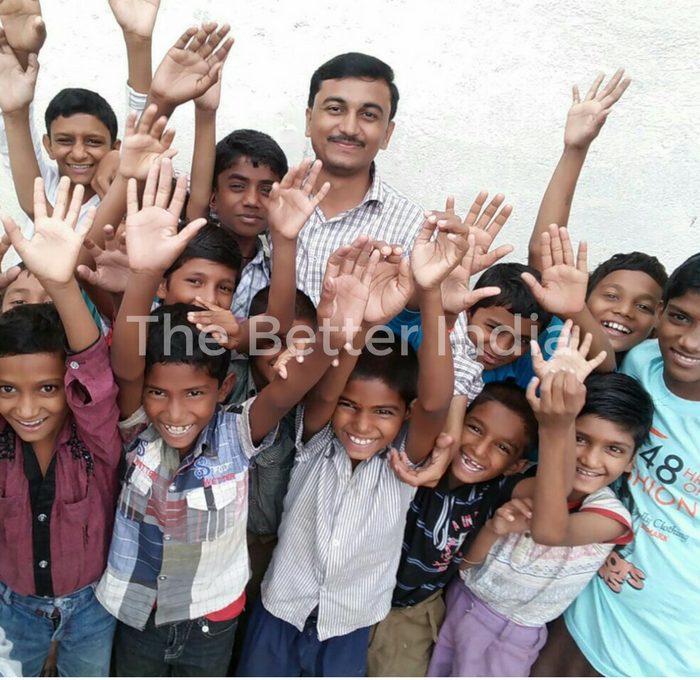 However, as there is no income, Ashok is struggling to arrange for funds for their daily needs.
"Recently, due to bad weather, most of my children were suffering from viral fever. It is difficult to arrange for their medical expenses at times because generally we get donations in the form of clothes and other utilitarian items. Also, we had enough donations to start the shelter home. But very few people know about the existence of this place now. We appeal to our well wishers to donate some funds so we can take care of the children's health and other issues that arise from time to time."
Please donate money, clothes, and stationery, or become a volunteer at Snehwan.
You can visit Snehwan Sr.no. 186, Mayur Colony, Near Chakrapani Vasahat, Bhosari, Pune-39, Maharashtra, India.
Email at ashok.deshmane123@gmail.com
Or call at +91-823 727 7615 to help these kids.
Click here to Donate through Milaap.
Like this story? Have something to share? Email: contact@thebetterindia.com, or join us on Facebook and Twitter (@thebetterindia). To get positive news on WhatsApp, just send 'Start' to 090 2900 3600 via WhatsApp.