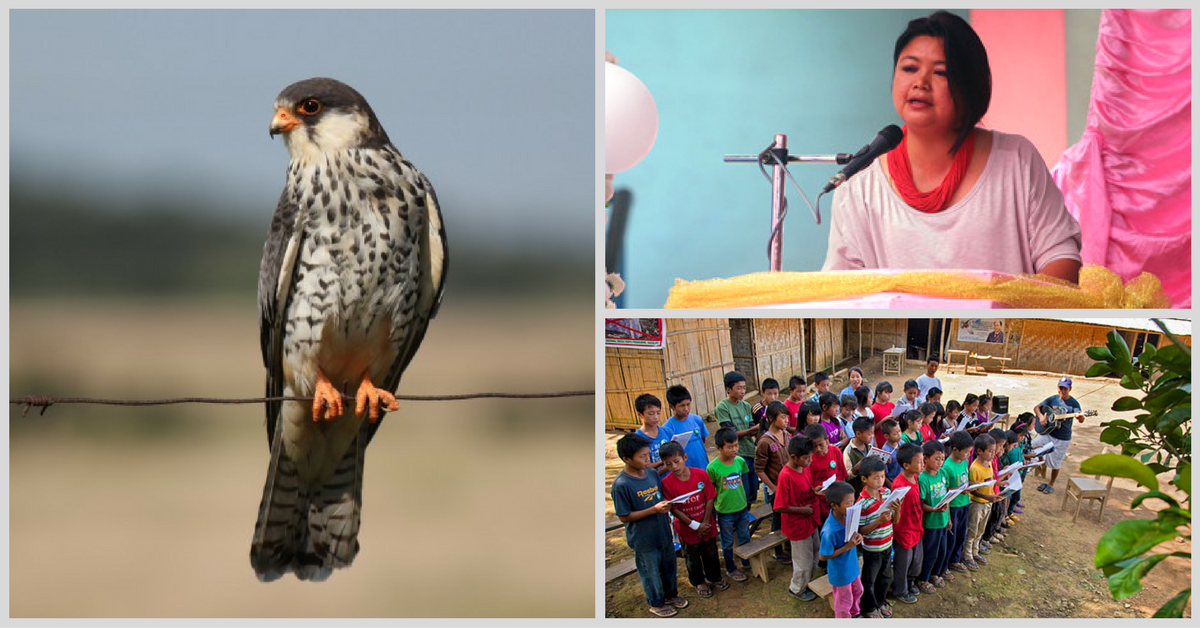 Thanks to Bano Haralu and her team of conservationists, Nagaland's Doyang Reservoir continues to witness what is believed to be the single largest congregation of Amur falcons anywhere in the world.
In October, one of nature's greatest spectacles unfolds in the breathtakingly beautiful state of Nagaland. Thousands of Amur falcons congregate at the Doyang reservoir in Wokha district, having flown thousands of kilometres from Mongolia and Siberia. This is their annual stop at the reservoir; they rest and roost there before flying another staggering 22,000 km from here to South Africa, then onto Mongolia and Siberia, and back to Nagaland.
A keystone species, the Amur falcon's role is very different from that of other birds of prey.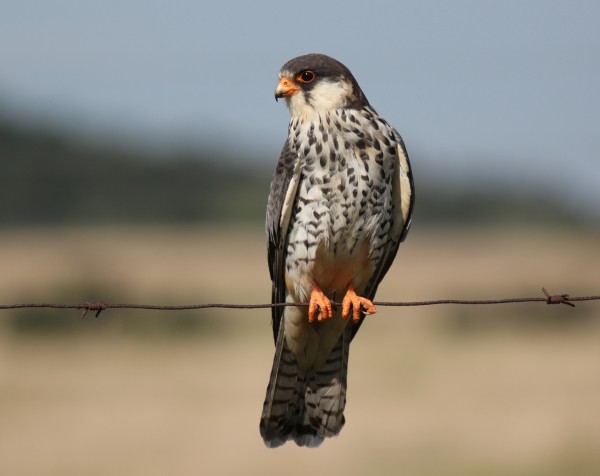 These birds are insectivorous and it is estimated that in South Africa alone, they consume 2.5 billion termites every year. So they play a crucial role in the agriculture and ecology of their breeding and migratory grounds.
This falcon, that gets its name from the Amur river, also has one of the longest and most fascinating migratory paths in the avian kingdom.
Every year, in autumn, Nagaland's Doyang Reservoir witnesses what is believed to be the single largest congregation of Amur falcons anywhere in the world. But it wasn't always so.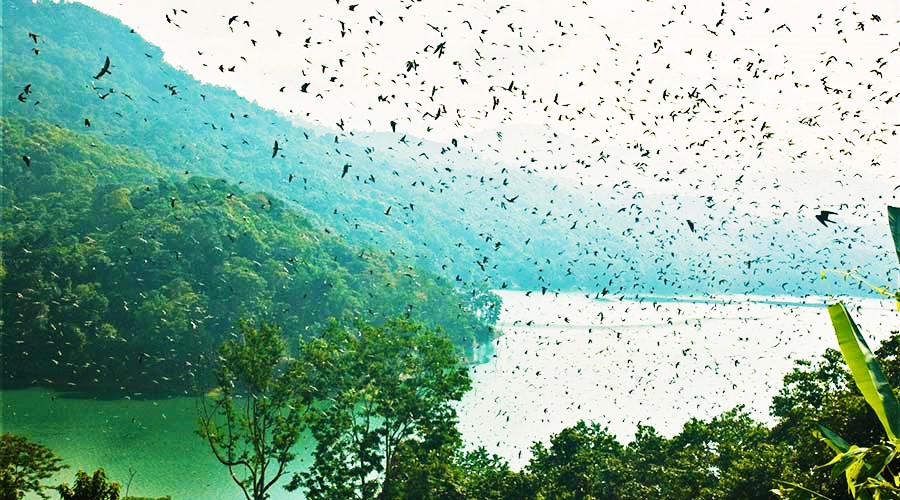 In October 2012, 47-year-old journalist turned conservationist Bano Haralu led a small group of preservationists, including colleague Rokohebi Kuotsu, Shashank Dalvi (a research associate at Bengaluru's Centre for Wildlife Studies), and Ramki Sreenivasan of Conservation India, to the Doyang Reservoir to check whether the rumour of large-scale hunting of birds was true.
What they witnessed that balmy October day shook them to the core. Amur falcons had been slaughtered en masse, for meat and for sale in markets across the state. By the end of the day, the scale and ruthlessness of the massacre they witnessed had left them numb.
Their research revealed that hunters, mostly fishermen, used to drape the trees along the Reservoir with fishnets, and trap anywhere between 12,000 to 15,000 falcons a day. After being brought to the market place, the falcons were plucked, smoked and sold for around Rs 25 each. With a large number of hunter groups operating, the annual kill count was well over the six-figure mark. It was later estimated that till 2012, 10-15% of the Amur falcon population was being hunted annually in Nagaland!
Under the aegis of the Nagaland Wildlife & Biodiversity Conservation Trust (an organisation Bano founded in 2013), Bano Haralu and her like-minded colleagues quickly galvanised a rapid-action team to document the massacre.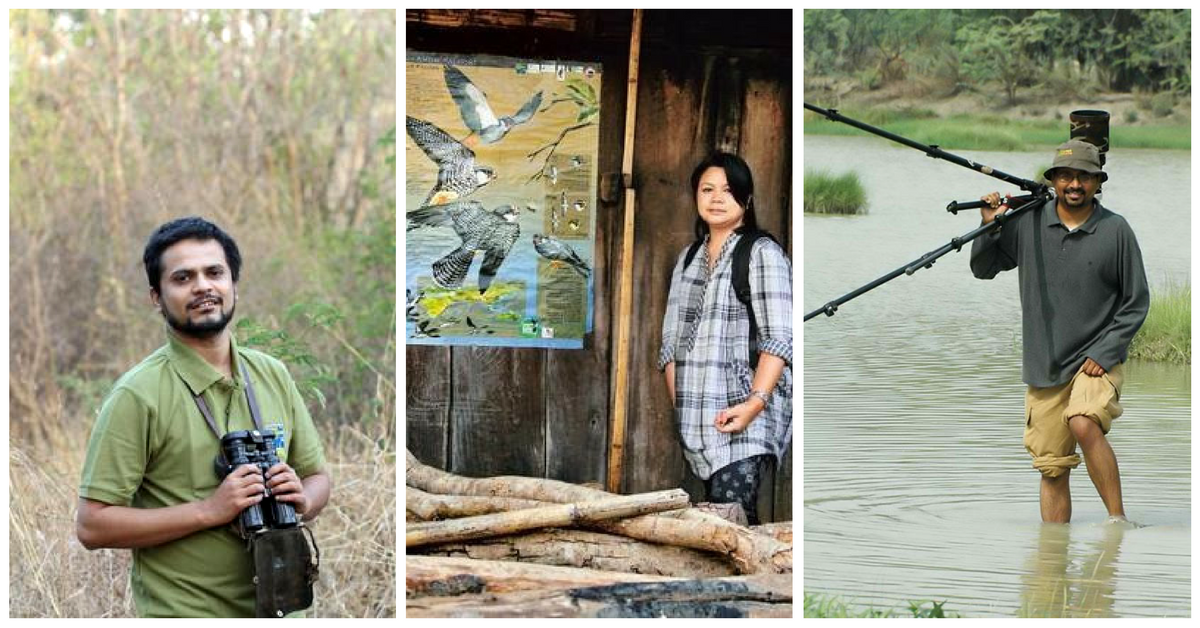 The hard-hitting images of the Amur falcon massacre taken by the team soon led to an international outcry from conservation organisations and individuals across the world. As a result, a number of conservation agencies like Birdlife International, Bombay Natural History Society, and Raptor Research and Conservation Foundation agreed to jointly fund a concerted effort to stop the massacre of these migratory raptors.
---
You May Like: Nominated for IUCN's Heritage Heroes Awards, Bibhuti Lahkar Has Protected Manas NP for 20 Years
---
Bano also persuaded a wide range of stakeholders – from ministers and senior bureaucrats to key people in the local community who were engaged in hunting – to act promptly and bring an immediate ban on the hunting of Amur falcons in the state. In 2013, the village councils of Pangti, Ashaa and Sungro signed a declaration making hunting of Amur falcons illegal and punishable, which helped in reaching a zero mortality rate by the end of the birds' roosting period.
Next, Bano and her team partnered with the Government of Nagaland and local communities to launch the 'Friends of the Amur Falcon' campaign to establish the falcons as a source of pride in the community.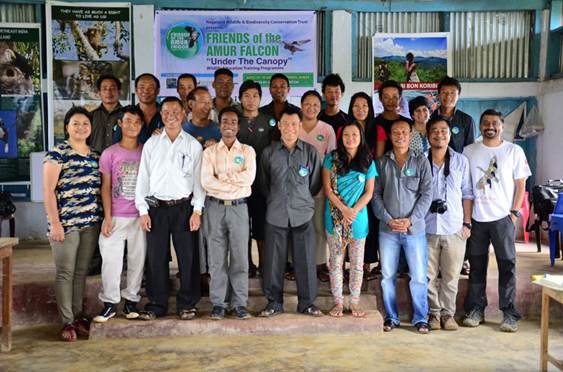 Experts were invited to work with local governments and local communities to find solutions for the conservation crisis. Regular ground patrols were set up at the targeted falcon roosts in the forests, along with frequent checks at the local markets.
One of the most successful efforts was the educational programme in schools that taught local children about the life cycle of Amur falcons and why they should be protected.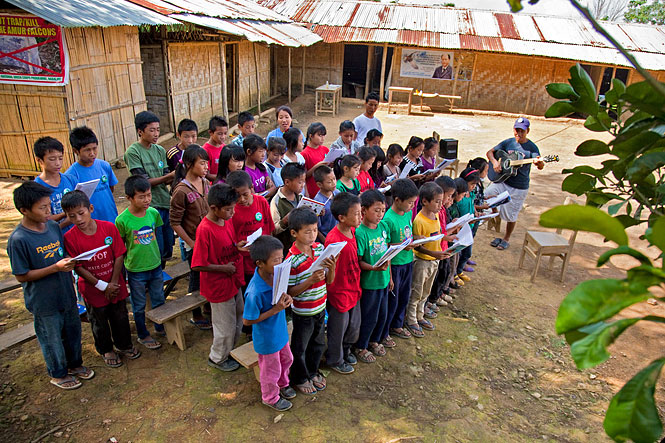 The children made up songs, learnt about conservation, and took this information home to their families. Today, the brightest posters in the schools are those advocating falcon preservation, a gift from conservationists.
An intensive four-day 'Under the Canopy' programme was also organised. Under it, around 20 teachers were trained about how amazing the falcon migration really was. These teachers have created and today run four Eco Clubs in Sungro, Pangti and Doyang, where children are taught about these extraordinary birds. Nagaland Wildlife & Biodiversity Conservation Trust, in collaboration with Go Wild and Dusty Foot, released a special manual on the Amur falcon, which the children of the Eco Clubs use as an introduction to the bird as well as a basic introduction to the world of wildlife and nature.
This initiative was a very effective way of ensuring the long-term sustainability of the 'Friends of the Amur Falcon' community conservation project .
Haralu's perseverance and the concerted effort of the Nagaland government, as well as that of the local communities, paid off. In a spectacular turnaround, in just one year, the mass hunting of Amur falcons in Nagaland had been almost completely stopped.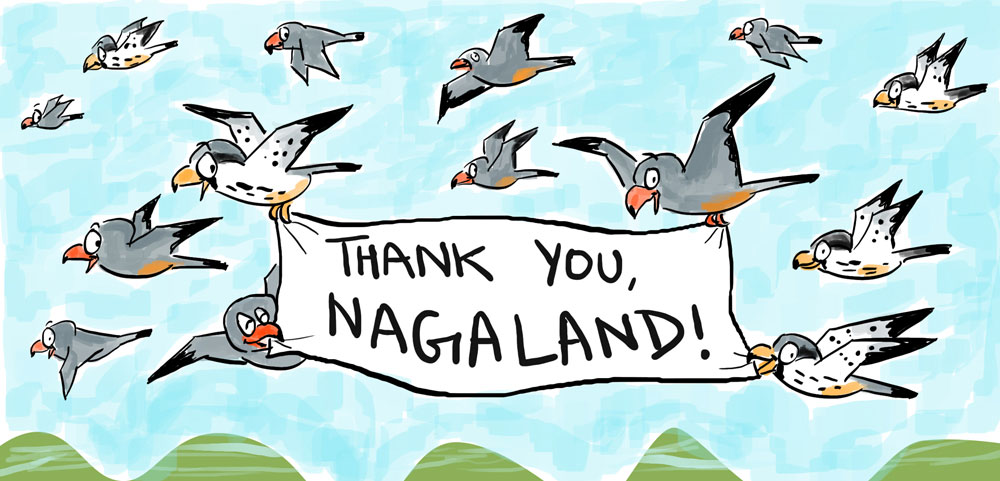 The scene of the mass killings of Amur falcons in Nagaland is today a peaceful haven for tens of thousands of the very same birds, congregating in a stopover during their annual migration through the state. The hunters have now all turned protectors.
---
You May Like: This Is One of India's Best Conservation Efforts as per National Geographic Society. Find Out Why!
---
On November 7, 2013, three Amur falcons were satellite-tagged with solar-powered transmitters in Nagaland as part of a collaboration between scientists from the Wildlife Institute of India, Ministry of Environment and Forests, Convention on Migratory Species, United Nations Environment Programme, Environment Agency-Abu Dhabi, and the Nagaland Forest Department.
The birds were one male named Naga and two females named Wokha and Pangti, after the state of Nagaland, the district where they roost and the village that contributed hugely towards the falcons' conservation, respectively.
Naga and Pangti returned to the Doyang roosting site in Nagaland in 2014, after completing their return journey to Mongolia/Northern China from Southern Africa, but the whereabouts of Wokha remain unknown. Conservationists presume she has either died or lost the radio chip. The satellite tags have provided valuable information about the Amur falcons, including the distance travelled, the route and number of days taken.
The Amur falcons are now turning into an alternative source of economy in areas that were once their killing fields. Tourism, centred around the spectacular Amur falcon congregation, is slowly emerging as a meaningful source of livelihood and the former hunters are now stakeholders. Conservationists believe that the development will also contribute towards natural conservation.
This successful conservation initiative has also brought several laurels to the village, as well as others associated with the campaign. The list of awards includes the Earth Heroes Award 2014 given by Royal Bank of Scotland, the Balipara Foundation Award, and the Governor's commendation certificate.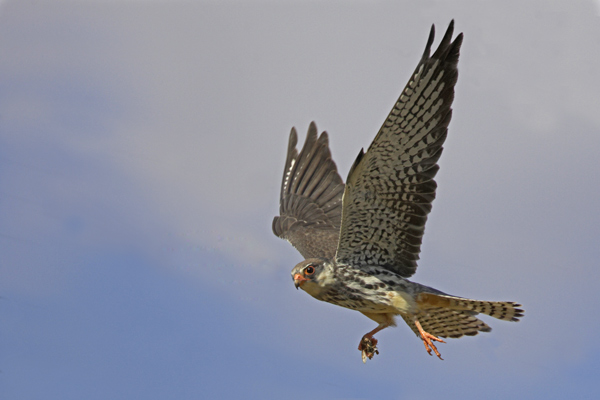 While Bano is happy that the village communities picked up the message for ensuring safety of the migratory falcons very quickly, she hopes to bring about a major change in overall bio-diversity conservation in the coming years. What gives her hope is that several villages, not just in Nagaland but also in the neighbouring states, have picked up the conservation message. Giving an example, Bano says:
"People in Tamenglong in Manipur, Umrangso in Assam and Ri-bhoi in Meghalaya also organised music and nature festivals when flocks of Amur falcons visited their respective villages last year."
In 2009, after working with Doordarshan and NDTV for over two decades, Bano Haralu quit her career in television journalism. For several years, she had been thinking about how she could marry her two loves — journalism and environment. The opportunity came when the forest department approved the Nagaland Wildlife Conservation Project and Bano was invited to be a part of a biodiversity survey.
Over the last few years, Bano has also spearheaded several other conservation initiatives in the state — from bird surveys to mapping biodiversity hot spots and conservation threats. She also works with the state government to coordinate a statewide conservation education programme.
---
Also Read: A Tiny Naga Village Has Been Spearheading Women's Rights & Sustainable Farming for Almost a Decade
---
Contact Details:
Bano Haralu, Managing Trustee (email)
Nagaland Wildlife & Biodiversity Conservation Trust,
Kuda Village, Phaipijung BPO,
Dimapur – 797112, Nagaland
Ramki Sreenivasan, Conservation India (email)
Like this story? Have something to share? Email: contact@thebetterindia.com, or join us on Facebook and Twitter (@thebetterindia). To get positive news on WhatsApp, just send 'Start' to 090 2900 3600 via WhatsApp.