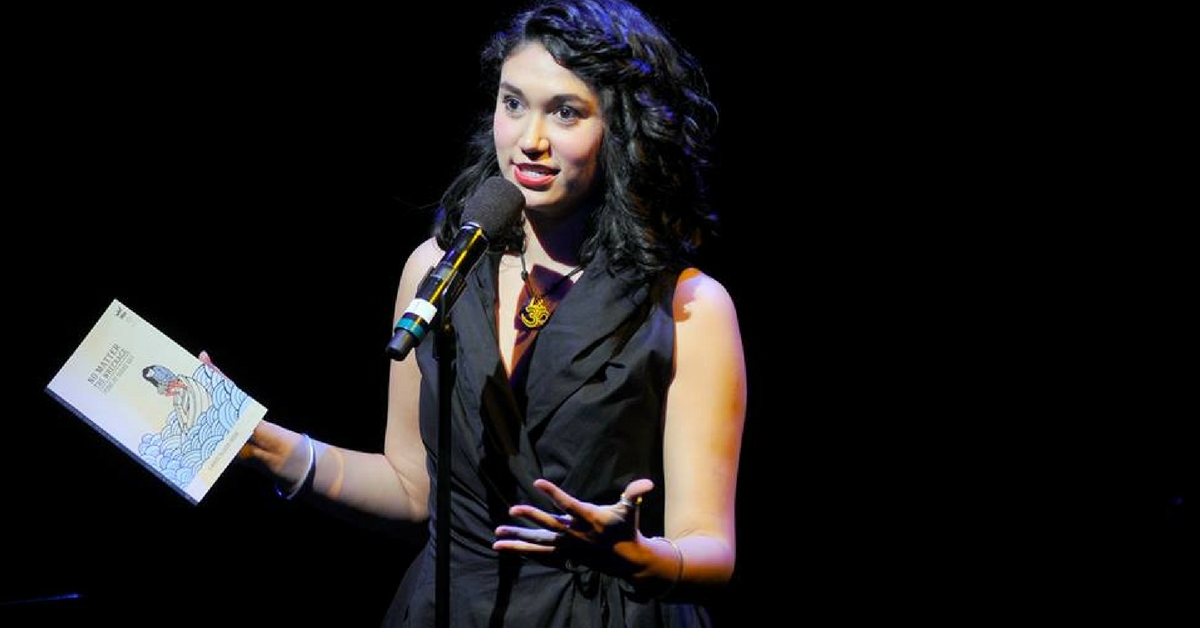 Meet Sarah Kay, the pioneering New York-based poet whose "spoken word" performances have taken the world by storm. We were lucky to speak with her at a recent event in Bengaluru.
Meet Sarah Kay, the pioneering New York-based poet whose "spoken word" performances have taken the world by storm. We were lucky to speak with her at a recent event in Bengaluru.
"I want her to know that this world is made out of sugar, it can crumble so easily, but don't be afraid to stick your tongue out and taste it." – 'B', by Sarah Kay
When Sarah Kay performed this poem at a 2011 TED Talk in California, she held the attention of a rapt audience, many of whom were listening to a new and beautiful art form called spoken word poetry for the first time.
In her talk, she described spoken word poetry as – "the art of performance poetry. I tell people it involves creating poetry that doesn't just want to sit on paper, that something about it demands it be heard out loud or witnessed in person."
Sarah has been performing poetry since the age of 14. A poet, teacher, documentary filmmaker, singer, and songwriter – this New York resident wears many hats. She is also the founder of Project VOICE, a programme that uses "spoken word poetry to entertain, educate, and inspire." With an amazing team, Project VOICE takes poetry to school and college students around the world through performances and workshops.
Meet this amazing poet who can often leave her audience in tears, or fits of laughter, or in a state of inspiration. Here she talks about Project VOICE, creativity, whether poetry can be taught, her favourite poem, and much more.
On the motivation behind Project VOICE and how it started: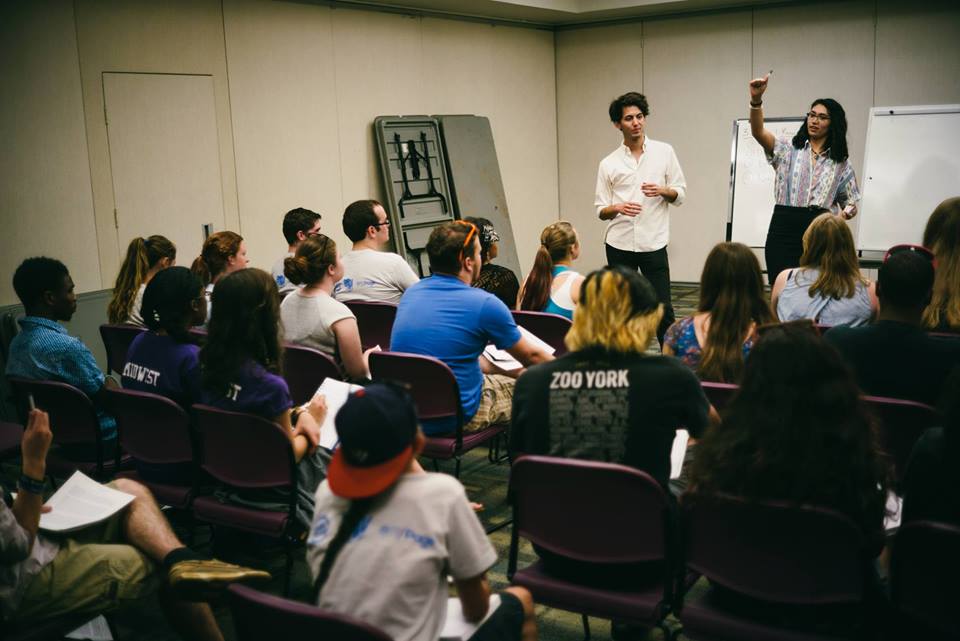 I started Project VOICE when I was 16. So I was still in high school. And I had found spoken word poetry outside of school. It was like this beautiful safe place that I loved and I had found that I could explore who I was and what I believed, and what I experienced, in a way that other people would listen to it. And I felt very seen and very heard in a way that I had never experienced before. I thought – 'Wow, if this is so powerful to me, I bet it will be powerful to other high school kids too'.
So, initially, the very first version of Project VOICE was really very small and it was just about how I could share this with my friends. That was it! But what's funny is that I designed it to have a structure even though it was just supposed to be for my friends. I designed it in a structure that has ended kind of still being the structure that it is today – which is, that first I begged and pleaded and worked very hard to let my high school give me an assembly period. Then I had my friends perform poems with me. Basically, I wrote a lot of poems and I made them memorise them and perform with me so that it looks like this is already a very popular art form, which was a huge lie. But my friends were very kind and did this for me. So we put on this performance, which was like the first time people had an opportunity to see it and hear this art form, and be introduced to it. And then I asked a professional poet to come and teach at workshops so that kids would have an opportunity to try it out and learn about how they could try it themselves. And then I hosted my school's first open mic, where anyone could share what they had worked on and created.
And that three-tier structure is kind of what we still do today, but obviously with the aim being not about just my one-time school but try to repeat that process in lots of other schools and tailor that process so that it fits best in whatever school we are in. But we still start with a performance so that people get an opportunity to see it and learn about what it is and what it can be and then we go into workshops so that kids have an opportunity to try that themselves. And then hopefully, theoretically, we help them lay the groundwork so that they can create some kind of other performance, an experience, or poetry club or opportunity for continuing exploration of this art form. So it started really as a personal project to share with my friends then it became about – how can I share it with everybody.
On the experience of teaching poetry to students and how they perceive it: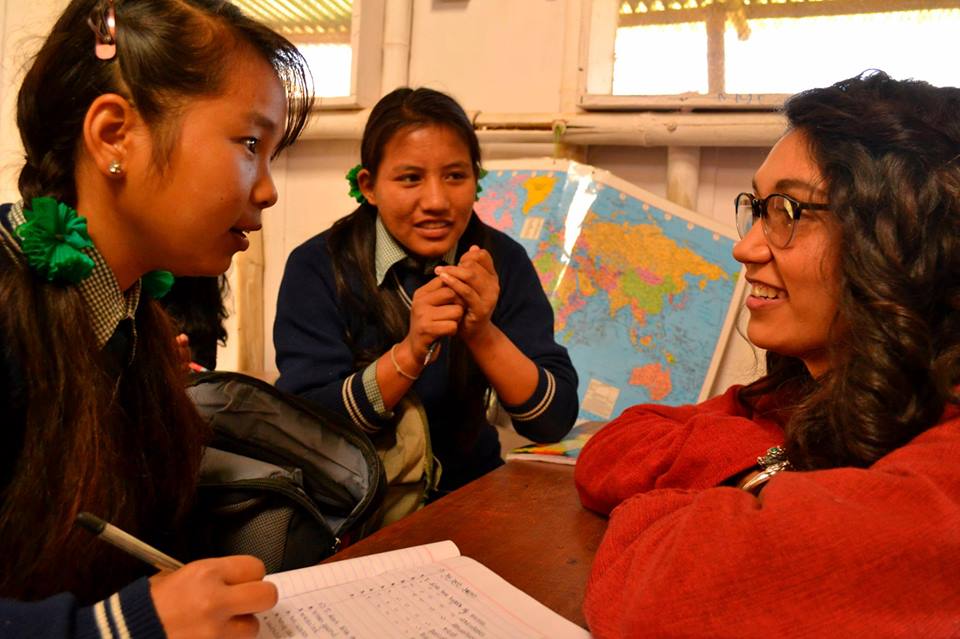 A huge goal of what we try to do at Project VOICE is to make poetry feel accessible and to help people expand what they believe poetry can be. So a lot of times when people say they don't like poetry, they don't get poetry, it is because they have been led to believe that poetry is only written by a certain type of person, or that they have been made to feel stupid because they couldn't get a poem. Both aren't fair or accurate, because as I have seen throughout my life – you can write a poem about anything and it can be done by anyone. That doesn't mean that all poems are good. But certainly, there is enough room in the house of poetry for everyone to feel welcome there. And that's the work that I am most focussed on. For example, a lot of times, the traditional education structure is sort of top down, by which I mean that a teacher enters a classroom and says, 'I have the knowledge. I am going to give you the students this knowledge. You are going to receive it and that is how you are going to learn.' But when I step into a classroom, I say, 'You have the knowledge and you have the experience and you have the voice and you have the opinions and I want to hear about them from you. And I want you to communicate what it is you have wanted to communicate.' And once they start to communicate with me, then together we can talk about what are the best ways to get this message across. Or how can I help you be the most effective communicator of the thing you want to communicate. And by just that little shift of dynamic of the relationship between a teacher and a student, I think it makes a big difference to how young people feel about their own comfort level in regards to poetry.
On whether poetry is something that can be taught in a classroom: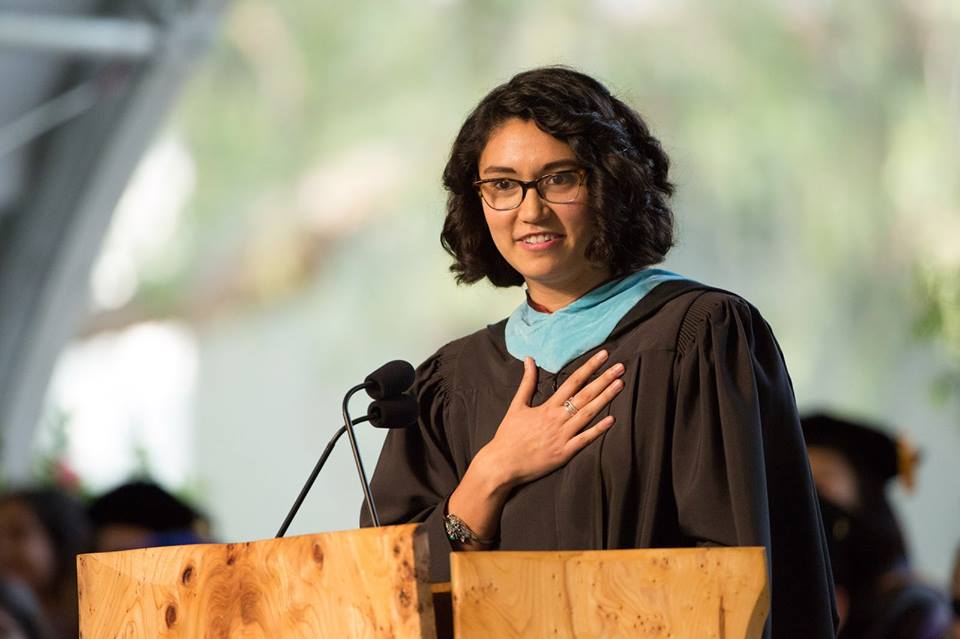 God, I hope so! Because otherwise, what am I doing? I think there are a lot of wrong ways to teach poetry. I think that people can teach poetry badly. And I think when poetry is being taught badly, it feels almost like a trap, and it feels like an exam; like something you are only doing for school. The thing that's magical about poetry is that it can open so many doors for people and so it should feel like something that you are doing for you, not for an exam or school. So if it is taught well, it feels like something that is a joy and a gift, or, at the very least, a coping strategy or a living strategy. Or something that feels like – 'this act of writing or the act of creating this poem is beneficial to me and I feel that way as opposed to feeling that someone is twisting my arm to make me do it.' That shouldn't be the way poetry is taught. So yes, I think you can definitely teach poetry, or else you can teach poetry badly. I am trying to avoid doing that.
On whether it is important to take up a specific course or study something specific to be able to write poetry: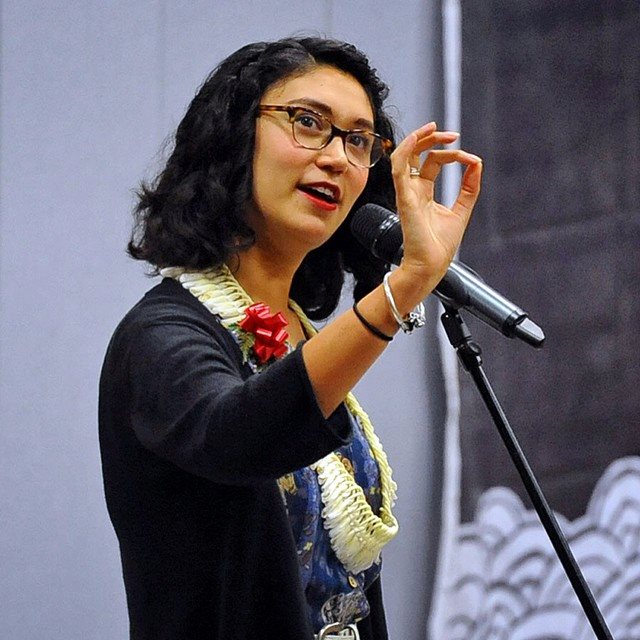 I say no to that. I don't think you have to study something specific. I think poets can come from anywhere and poets can be anyone. And it doesn't have to be that you are an English major or a literature major to be a poet. I do think that it requires a certain dedication to craft. And you have to be willing to spend time writing and re-writing and reading and listening to other poets. You can't just be like – 'Oh! I am going to spit out a poem once or twice and never read anyone else.' No. Then you are an asshole. I do think it requires a certain amount of curiosity and open-mindedness. I have met poets who are medical doctors, and also poets who are policemen, and also poets who are plumbers. Like I said, there is enough room for everybody here. It doesn't have to be reserved for someone who has studied literature.
On three things that a poet should have to become a good performer:
They should be good listeners. They should be diligent in their pursuit of their craft. They should be generous with other artistes.
On the poetry scene in India: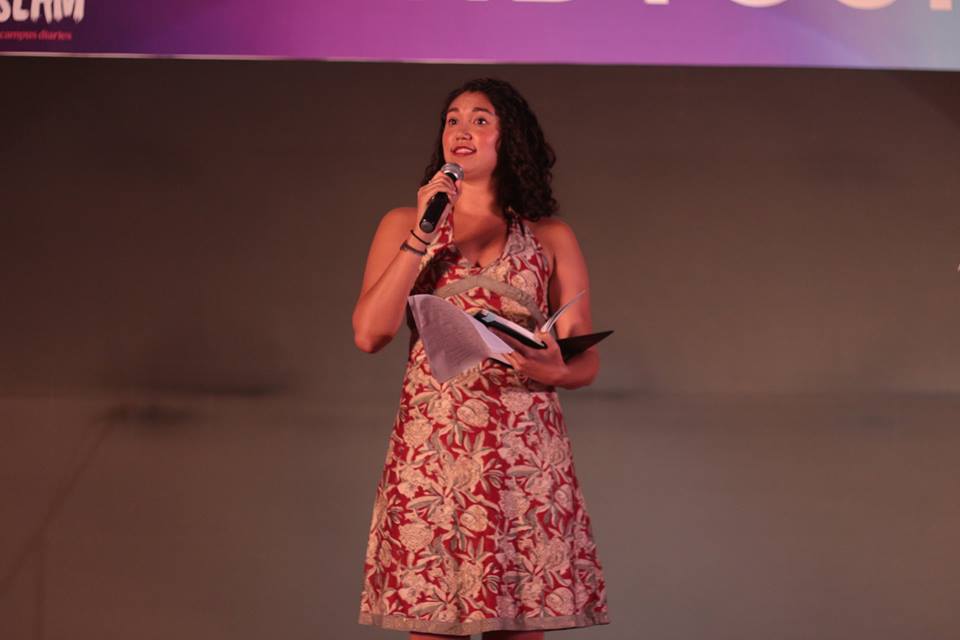 I think it's wonderful. I think it's so exciting. I think it's incredibly powerful. I think there is something very meaningful about how many women are out there. That doesn't mean – no shade to the dudes. It's also great that they are here too. But I also think that there is something very important about the fact that there are many women here who are standing up and claiming space for themselves. I think it tells you that they are finding strength in this art form. That it appeals to them.
On bringing Project VOICE to India:
I would love to bring Project VOICE to Indian schools. I think that would be wonderful. We just need Indian schools to want to have us. And then we will figure it out.
On the inspiring positivity in her poems: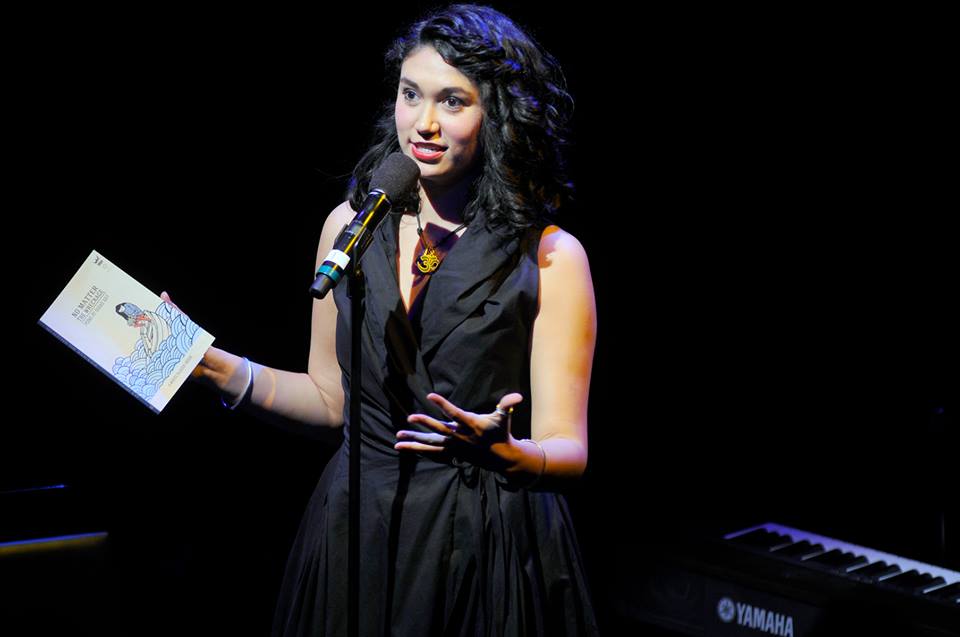 If you were to read all of my poems there are certainly a lot of poems that are not happy. They are about heavy topics and there are lot more difficult topics. But also, to me the act of writing a poem is an act of celebration that anything I am taking the time to investigate and hold up to the light and say, 'Hey everybody look at this,' that's an act of celebrating even if what I am celebrating is something sad or something angry or something terrible; like the fact that this is the thing I wanna focus on for three minutes or five minutes or whatever – it tells you that I am celebrating it in some way. And because of that, because I connect my act of writing to an act of celebration, I think that that tends to leak into a lot of the poems that I write. So the positivity that you are picking up on, I think probably comes from there.
On what came first – the inspiration to perform or the passion for writing:
I have been writing since I was a baby. And I love writing. I have always been interested in writing. And then I had no interest in being a performer at all. I got tricked into it when somebody signed me up for a poetry slam. When I went, I was still not very interested in performing but what I liked about it was the fact that people were listening to me, and were seeing me in a way that I never experienced before, and that was what really hooked me. So still I definitely don't consider myself like a natural performer. It's taken me many years to learn how to be on stage. And I think I do an okay job now because I take it seriously and I spend time working on it. It is not something like I stepped out ready to perform or anything like that. It's taken a lot of work to get there. Whereas writing is the kind of think that has always just sort of happened.
On whether she focusses on making sure that her poems are composed of simple words, which helps so many people relate to them: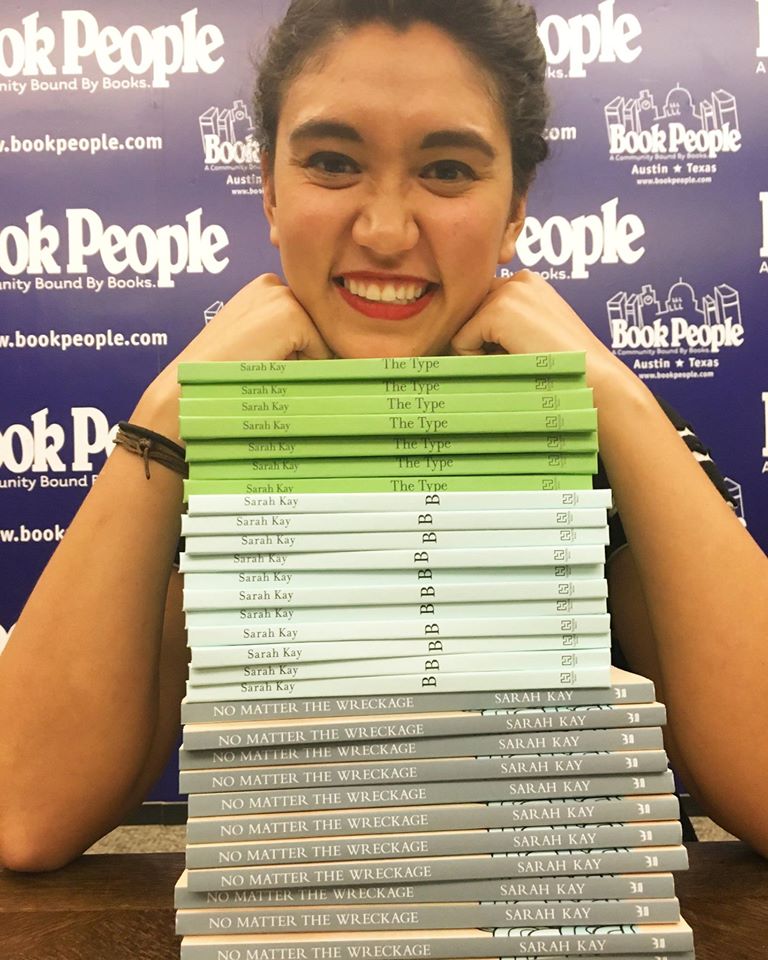 Not necessarily. But I found poetry through spoken word poetry, as opposed to written literature. And because of that, most of the poets that I first experienced performed poems the way people talk. It's from an oral tradition instead of a written tradition…I think that's because I originated in a space where poetry was born out of conversational language, which still is the type of language that I gravitate towards. Also, because so much of my work is focussed on how to invite more people into this art form and make it feel more accessible to more young people, I would want to do everything to be inclusive in my language and not write poetry that feels alienating. I don't want someone to hear a poem of mine and go, 'Oh! This makes me feel stupid because I don't get it.' I want there to be a poem that makes someone go, 'Oh! I get it. And I am in this with you.' I want to create a shared experience, instead of an alienating one.
On her favourite poem written by her:
Whatever I wrote most recently.
On her favourite poem by someone else:
Usually, it's whatever I have read most recently. My favourite poem right now by someone else is a really beautiful poem by a poet named Hanif Willis-Abdurraqib, and it is 'When I Say That Loving Me Is Kind Of Like Being A Chicago Bulls Fan.' Basically, his whole book is my favourite right now.
On inspiration and how does it hit her: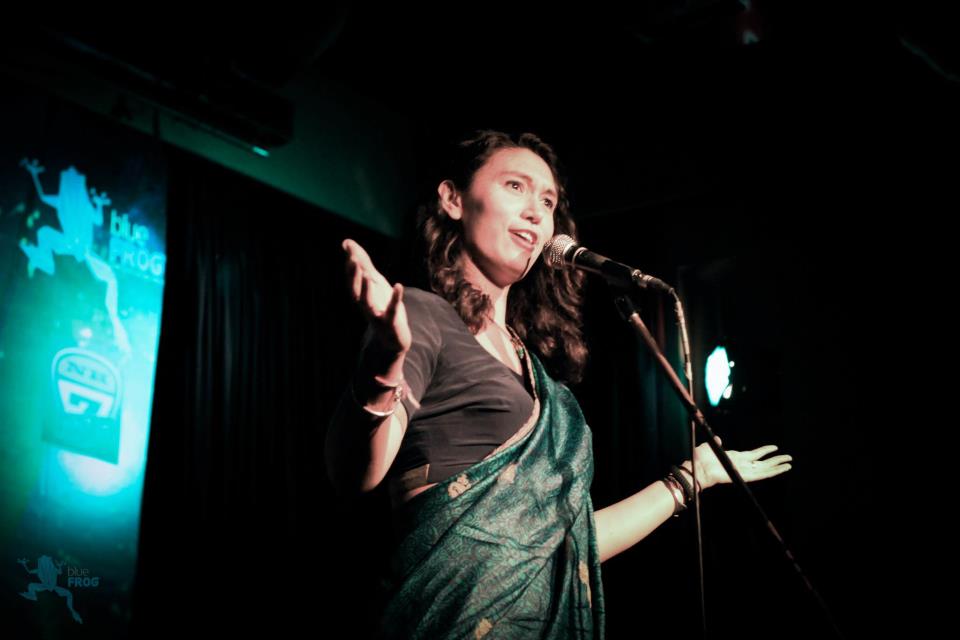 There is a famous quote about pornography, which is – 'I can't tell you what it is but I know it when I see it.' That's sort of how I feel about inspiration too. Because I can't tell you where it comes from, but I know when it's there.
Sarah Kay was recently in Bengaluru to perform at and host the first ever National Youth Poetry Slam in the India. The event was organised by Campus Diaries and Airplane Poetry Movement (APM). Know more about APM here. Find out more about Project VOICE here.
All pictures if not otherwise mentioned: Sarah Kay/Facebook 
Like this story? Or have something to share? Write to us: contact@thebetterindia.com, or connect with us on Facebook and Twitter (@thebetterindia).
We bring stories straight from the heart of India, to inspire millions and create a wave of impact. Our positive movement is growing bigger everyday, and we would love for you to join it.
Please contribute whatever you can, every little penny helps our team in bringing you more stories that support dreams and spread hope.