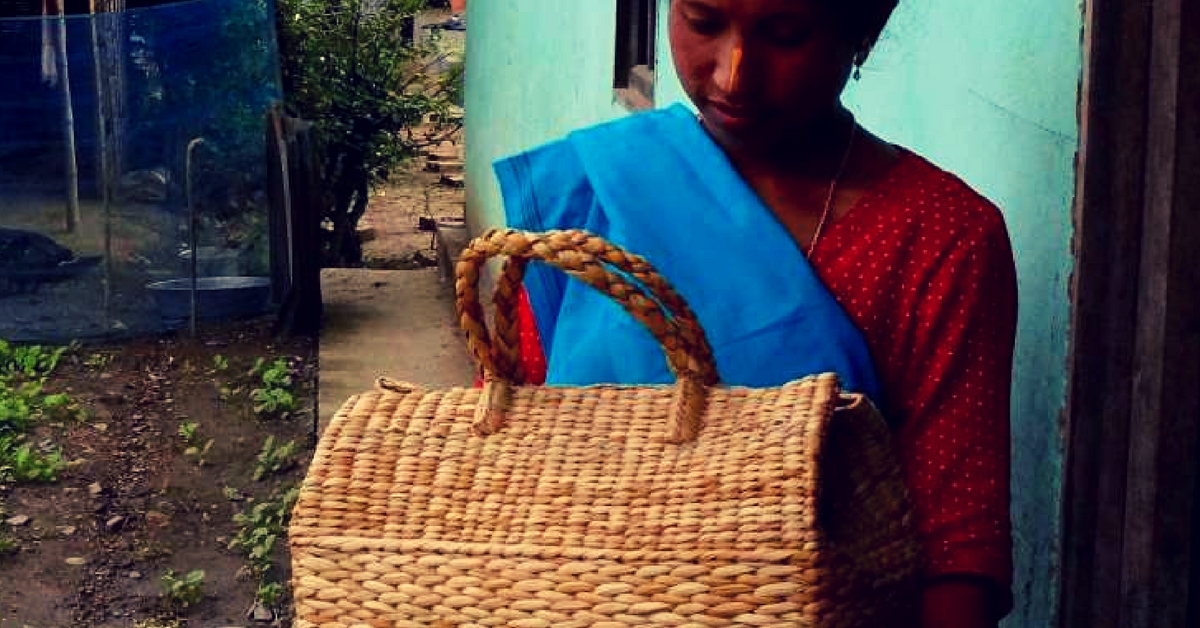 After centuries of anonymity, the Phaksaba artisans in Manipur are getting their time in the spotlight. This group of aspiring women is working day and night to get the recognition they deserve
After centuries of anonymity, the Phaksaba artisans in Manipur are getting their time in the spotlight. This group of aspiring women is working day and night to get the recognition they deserve.
In an isolated region of Manipur, lies Khangabok, a village renowned for its traditional art of Kouna Saba, locally called phaksaba or mat weaving. It is a centuries-old tradition tied up with old Manipuri myths, making it a revered and exclusive profession. It was practised in a few Meitei (the majority ethnic group of Manipur) families.
Till a few decades ago, the technique was strictly kept within these families, with daughters who married outside forbidden to give anything away. But today, it is a good source of income for the entire village. These villagers, most of whom are illiterate and can barely write their own names, are experts at coaxing a commonly found reed into beautiful everyday objects.
The Kouna reed grows abundantly in the marshy pools surrounding their villages. Over the centuries, they have perfected the art of weaving Kouna into mats, sandals, hats, laundry baskets, dustbins, purses, handbags, and even furniture.
The process to make these products is simple yet tedious. The Kouna must be mature enough to be cut. The reeds are carefully chosen and the stems are removed and bundled together. Depending on the quality, a single bundle can cost anywhere between Rs 140 to Rs 250. Once cut and bought, these stems are baked in the heat of the Manipuri sun until they turn brown. Pliant and crisp, the objects are then ready for use.
The weaver manually interlaces the stems on a bamboo base. Artisans use a double weaving technique involving complicated multiple joints and knots to make the mats. This interlacing allows unique designs to be created, giving the weaver freedom to play around with the texture. The result is a stiff, firm, non-toxic mat that needn't be washed and is very durable. Extra lengths of the stem are intertwined at the edges to form the borders of the mat.
A mat can be sold at Rs 250, its cheapest price or go for as high as Rs 3,000, depending on the size and the quality of Kouna used.
The mats are non-toxic and environmentally friendly, ideal for those who want to embrace a greener way of living; plus Kauna reed is known for its heat insulation properties.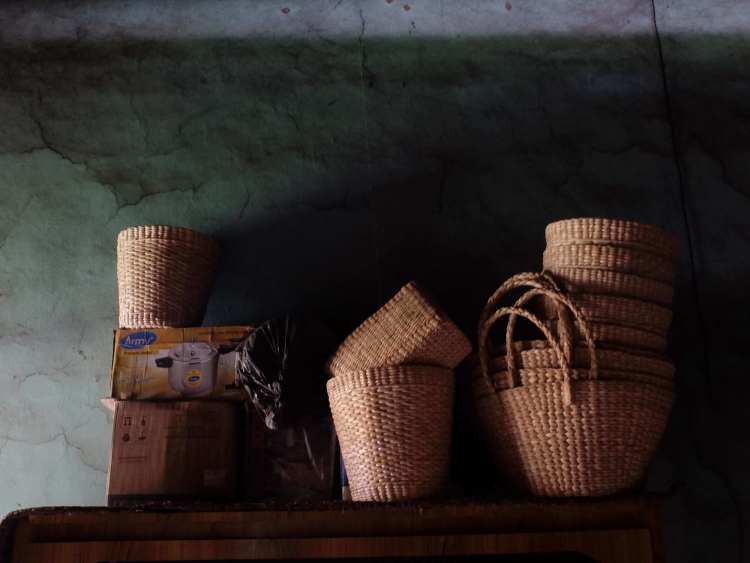 Other artisans in the North-East make these products out of bamboo and cane. But the Kouna reed is specific to Manipur, giving women like Renu Devi, Somolita, Premlata and Thombi an edge over the competition. It is a tradition for a woman to start learning the practice in her adolescence.
It was a rite of passage for young girls so they could contribute to the household while the men farmed. Today, the men of Khangabok have learnt to weave these products to help when demand is high. In turn, the women help out in the farm when needed.
Their grandmothers are usually their first teachers, but other older artisans can also teach them the craft. The designs aesthetics and methods are passed down through the generations. Unlike other villages that have taken to farming and weaving, this village has tenaciously clung to its roots. Scattered villages throughout Manipur practice Kouna Saba.
These villages use it as a secondary or tertiary source of income, especially during the high farming season.
Contrary to everywhere else, the villagers of Khangabok rely on these products for their survival.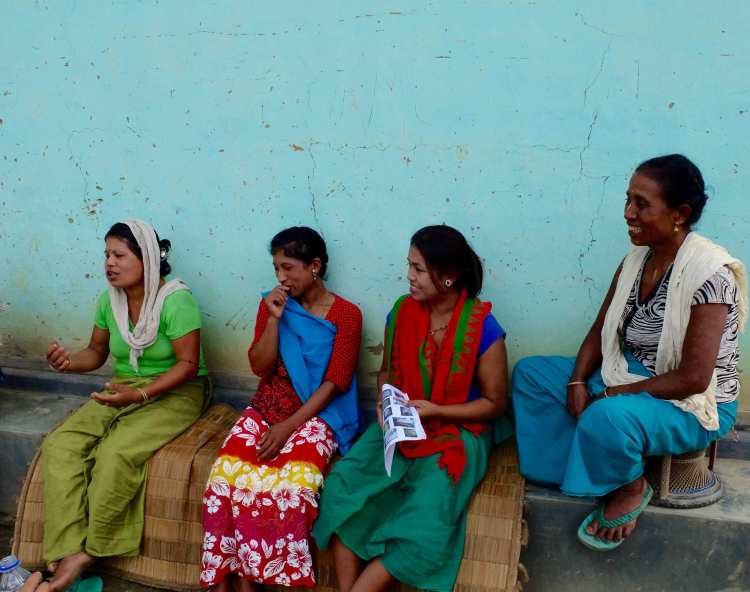 And what makes their art unique is the production level these women have: their products are sold nationwide, even as far as Goa.
For years, women from Imphal, the capital of Manipur, would come to this village to buy these goods. Over an hour's journey, buyers would purchase the various products – mats, sandals, laundry baskets, dustbins, handbags, vases, hats – in bulk, before taking them to the markets in the city. After a while, one of the women, who was a regular said she could sell their goods in the markets of Dimapur, in neighbouring Nagaland. Hesitant at first, the group members finally agreed.
Once a deposit was received in an account, they would export the items from Thoubal in Manipur to Dimapur. Two years later, their goods are sold nationwide, primarily in Goa. Though none of these women have been to Goa or Dimapur, their products have traversed the country, making them prosperous on the way. Twice a month, they send their merchandise out of state.
Depending on certain occasions and festivals, the demand increases. Some of their mats now sell for Rs. 3,000.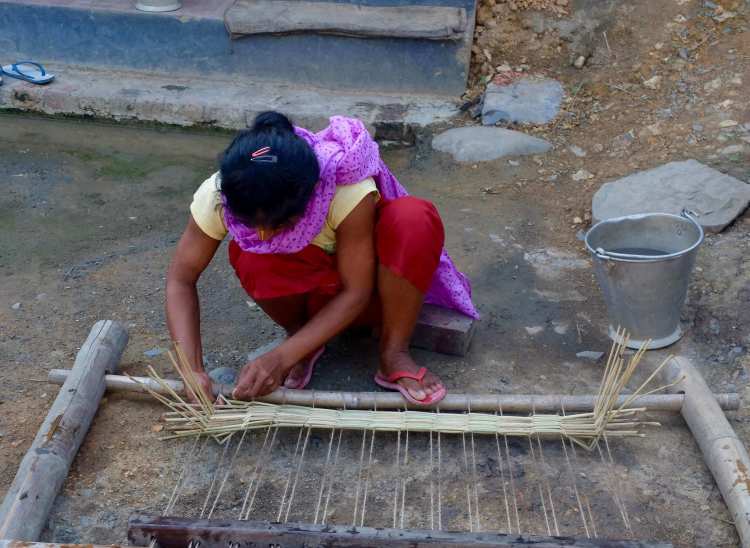 With an increase in demand, the women applied for a loan from YVU, Milaap's partner, to expand their business. They bought the Kounna in bulk and then started creating new designs with it. Though most of their patterns are ancient, dating back to their forefathers, these new ones are contemporary and modern, changing with the tastes of beach-goers in Goa.
They've also started painting their products with natural dyes, giving it that little extra bit of flourish.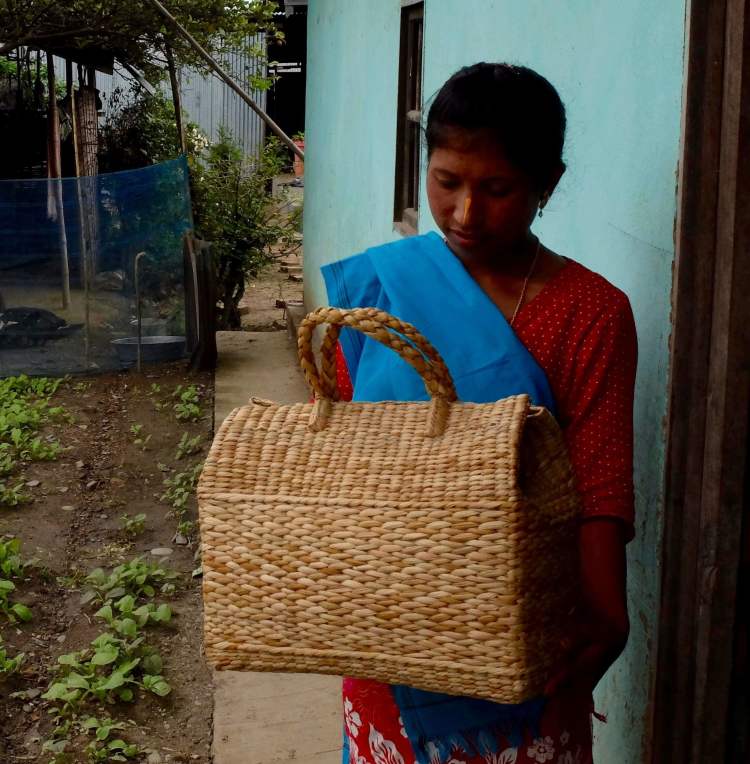 Despite not being able to read or write, the women have secured their futures financially with a little courage. They're working on ensuring that their children's are as well. Each of their children is enrolled in school and admission fees and educational expenses are no longer an issue. "We just want to continue our tradition, and have our children and their children continue it. This is our wealth," they say.
Their forefathers' knowledge will be passed on, and that does not interrupt their children's educations. For now, they're reaping the rewards of years of hard work and basking in the glow of having their products be in-demand around the country.
Want to cover inspiring stories of change and make a substantial difference in the social sphere? Then click here to join the Milaap Fellowship Program. 
About the author:
Dhruva Balram is a Fellow with
Milaap
, working with
Milaap'
s partners and borrowers, bringing back true stories of change, hope, and resilience from Manipur.
Like this story? Or have something to share? Write to us: contact@thebetterindia.com, or connect with us on Facebook and Twitter (@thebetterindia).
We bring stories straight from the heart of India, to inspire millions and create a wave of impact. Our positive movement is growing bigger everyday, and we would love for you to join it.
Please contribute whatever you can, every little penny helps our team in bringing you more stories that support dreams and spread hope.