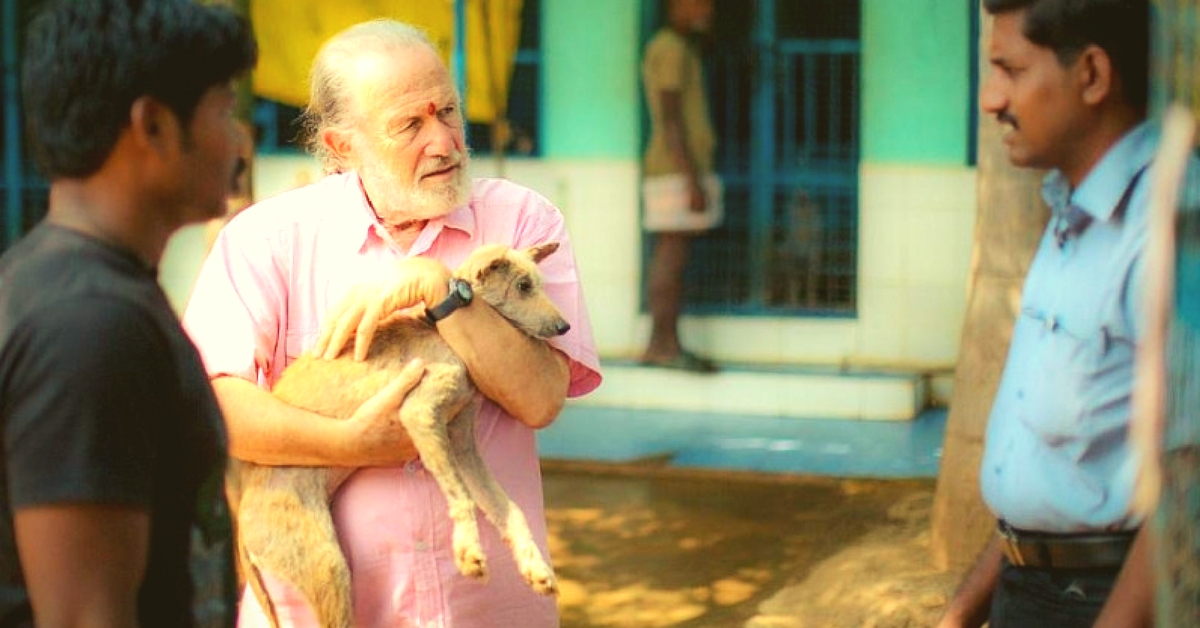 Leaving a comfortable home and job in the US, Leslie Robinson started an animal sanctuary in Tamil Nadu. And he has a new family now – with numerous animals, amazing doctors, and many wonderful people as passionate as him. This is his story of compassion and love.
Leaving a comfortable home and job in the US, Leslie Robinson started an animal sanctuary in Tamil Nadu. And he has a new family now – with numerous animals, amazing doctors, and many wonderful people as passionate as him. This is his story of compassion and love.
Around the time he was about to turn 70, Leslie Robinson, an American citizen, decided to go to the Himalayas and start a new life. He came to India and stopped in Tiruvannamalai, Tamil Nadu, for some time. "My plan was to stay here for about 10 days. Then I wanted to rent a cabin somewhere in the foothills of the Himalayas and spend the last stretch of my life just writing and contemplating," he says.
But life had other plans. Just a few days before he was about to leave, he heard that the authorities in Tiruvannamalai were going to kill street dogs to control their population in the town.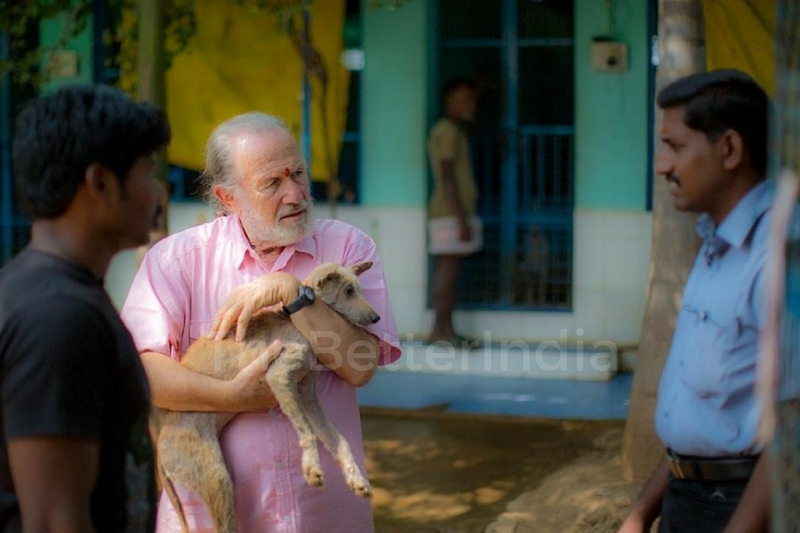 "This had been happening for about 40 years. I had heard awful stories of past killings. I must have made 100-150 calls between Friday and Monday and finally managed to stop the culling with the condition that someone must set up a population control programme to take care of this situation. There was no one to do it. It was clear that if I left, it was just the question of time before problems would happen again. I did this because I couldn't not do it. I couldn't walk away," says Leslie, who then went on to start the Arunachala Animal Sanctuary and Rescue Shelter in January 2007.
Now a healthy man of 80, Leslie has dedicated his life to the welfare of these animals. Arunachala Sanctuary has a team of 23 full-time paid staff, including three veterinary doctors, and many volunteers.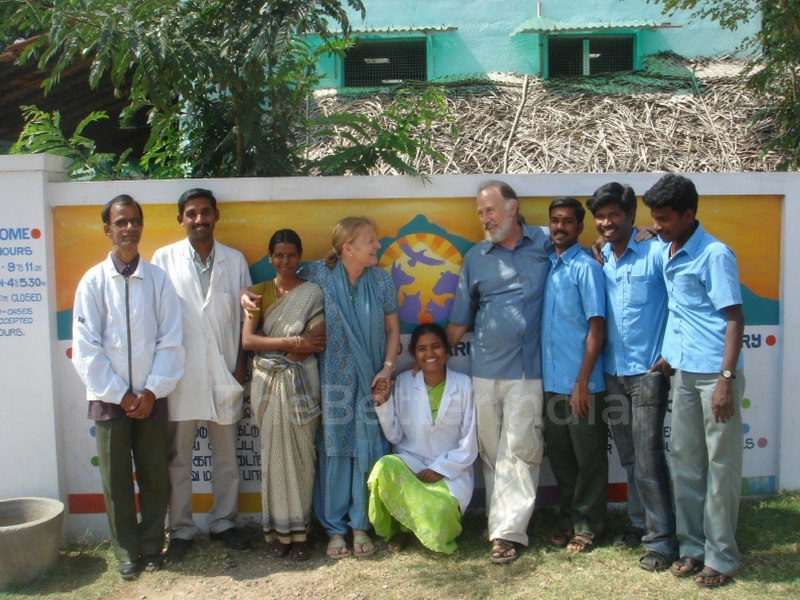 The sanctuary works on sterilization and anti-rabies programmes and has an active clinic where injured and sick animals are treated. The clinic gets about 800 patients every month. While they mostly work with dogs, other animals in need are also treated and given shelter. They have a 24-hour emergency service to reach out to animals in need, in a matter of 10-15 minutes. With a no-kill policy, the sanctuary has a hospice instead. "We do not euthanize but offer hospice support to allow for a good death masked from pain and surrounded with love and care," says Leslie.
As a part of an adoption programme, they train college students to venture out to a radius of 100 km around the shelter and look for suitable homes that can adopt some of these animals.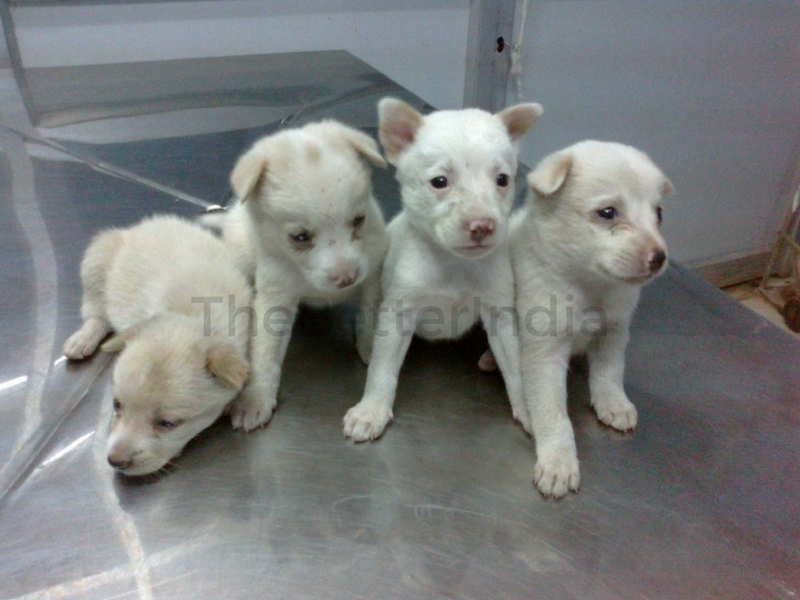 "The core of what we do is demonstrative love – hugging, touching, stroking, reassuring. Our belief is that deep healing will only take place if the animals feel safe, cared for and loved," says Leslie.
Leslie and his team have, to date, treated over 3,200 animals other than dogs – including horses, pigs, sheep, monkeys, etc.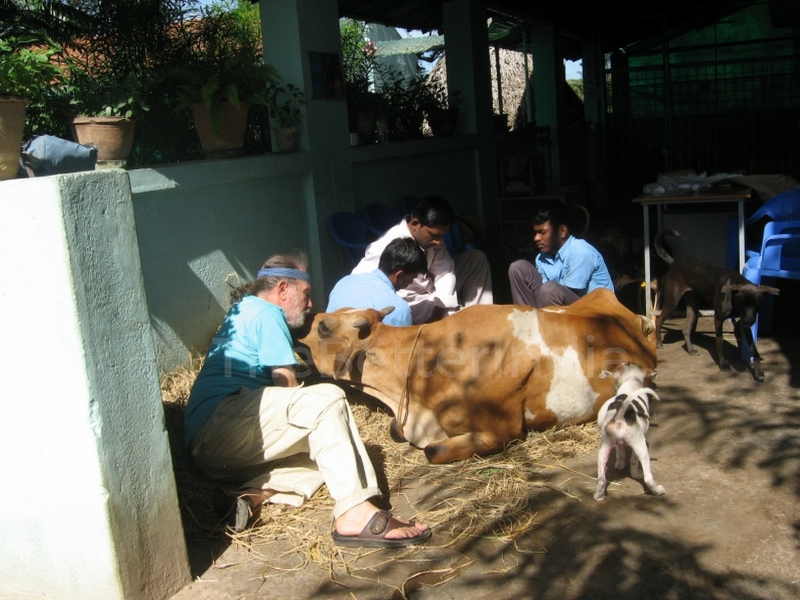 Usually, there are 150-200 animals in the shelter at any given time. Once healed, the sanctuary workers try and send the animals back to their territories, but if they are too weak to make it on their own they keep them at the shelter itself. Arunachala Sanctuary has conducted 6,300 sterilizations of dogs. The town is now rabies free with over 12,000 anti-rabies injections given.
They have had over 36,000 visits to the clinic, have found homes for 840 animals and conducted over 3,600 emergency rescues.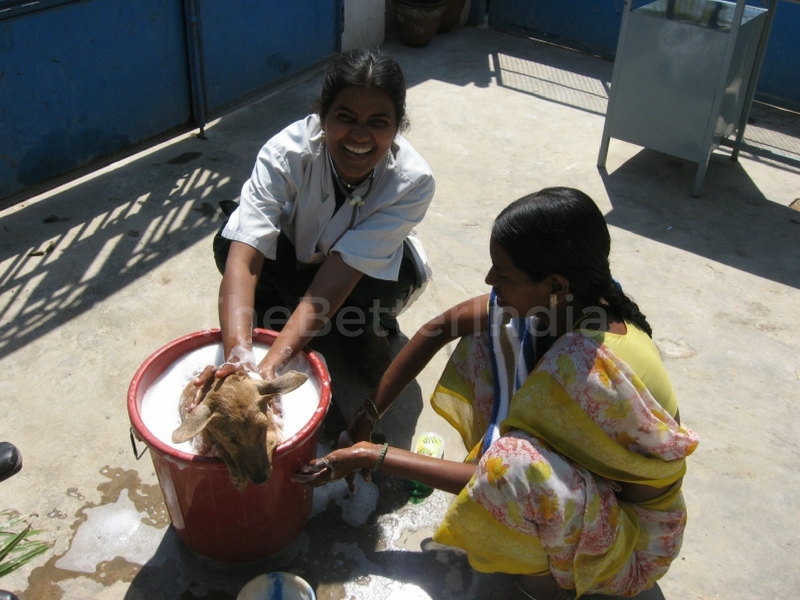 "The community's heart is opening up to the animals now. The relationship between animals and the people they are with day in and day out has been transformed. That is the most important thing when it comes to uplifting the quality of lives for homeless animals. If that relationship is not profoundly changed, you can control the population or eliminate rabies as much as you want but nothing will be of use in the long run," says Leslie, adding that when they started the sanctuary there was a terrible relationship between animals and people, with widespread abuse in the town.
Things are different now. The sanctuary staff members come to know about injured animals through people contacting them for help.
"They want to help animals. It is very moving to have a rickshaw driver come in with a street dog and say that he has not been eating properly."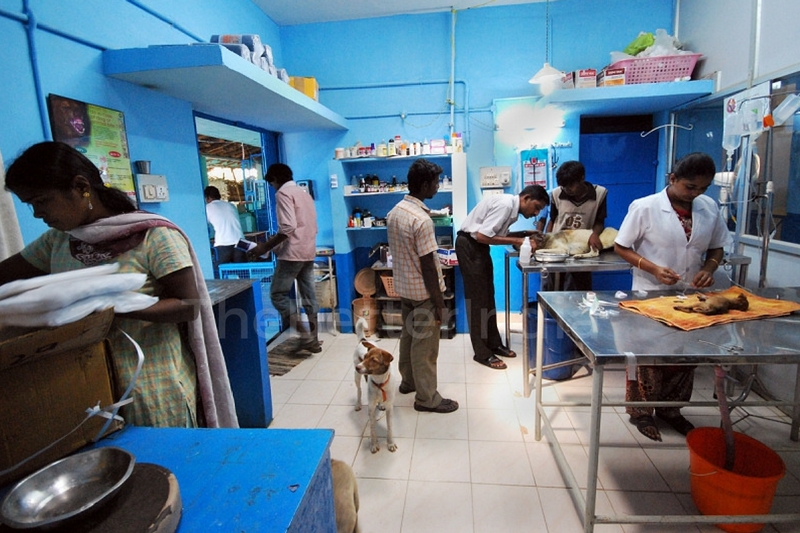 After graduating from the University of Michigan, Leslie was on a great career path. He was appointed the Chief Actuary of the State of Michigan for a couple of years. He then went on to start his own consulting firm, only to give it all up in his late 30s. He started on a spiritual journey after that, because he wasn't happy with his life. "That time I had a lot of money. I don't have any now. I am poor. But it doesn't feel different," he laughs. Travelling around the world for many years, Leslie has spent a total of about 26 years of his life in India.
"My heart connections are here and I feel like this is my country. I do nothing else now. This sanctuary has changed my life. It is a real blessing for me. It is difficult to run it. But once you see the load shifting from animals, and you see that they are happier and are being treated better, it all appears worth it," he says.
He has three children and four grandchildren back in the States, with whom he stays in constant touch.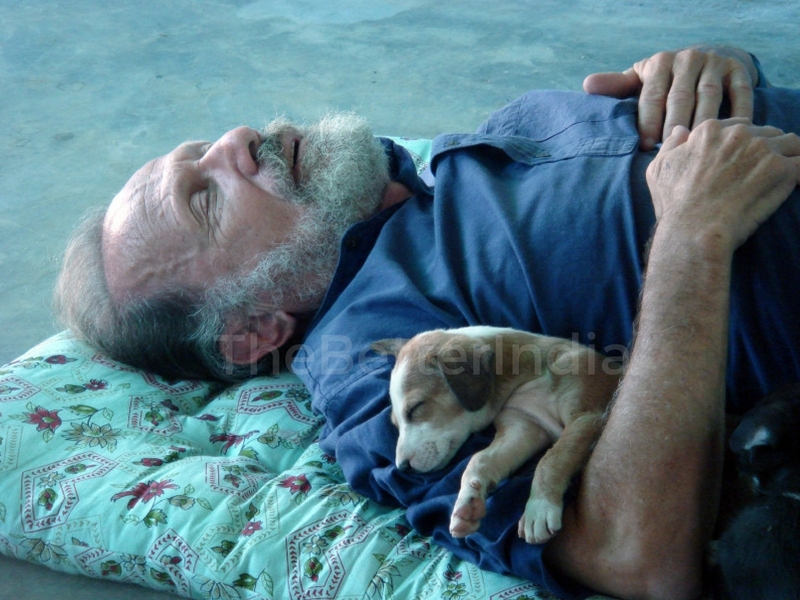 When he started the sanctuary, Leslie funded it with his own money but also wrote to many people seeking help and donations. "Many things have happened magically over these years. I sent out several emails and expected a lot of money to come in, but nothing did. And then some guy heard about me and wrote in that he wanted to make a donation. He was Irish. He handed me a cheque and then we started talking. I did not even know how much the donation was until I looked down and was amazed to see that it was a cheque for $10,000. That was the seed money we actually started with," he says. Leslie used his savings over four years and the sanctuary is now running solely with the help of private donations.
While two doctors have taken the major responsibility for daily activities, Leslie is currently focusing on establishing a donation base so that Arunachala can be expanded further.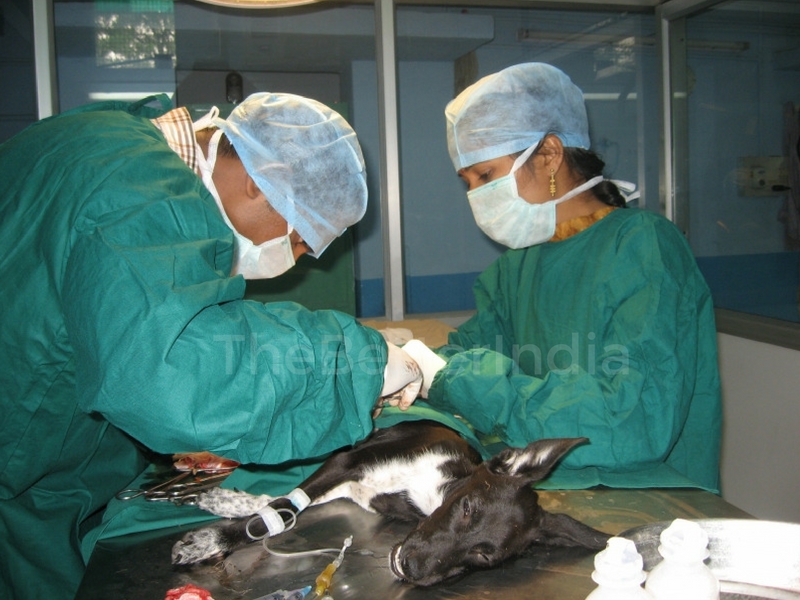 "If you are an animal lover and you come into our clinic, it will warm your heart. I just have incredibly good people here. Other than that, I am eating right, I do yoga, my level of stress is way down, and my blood pressure is the blood pressure of a young man. I go out on the streets, I look at animals and that is an affirmation of my humanity. That's what keeps me going. Everyone should have an old age like I am having. I am really fortunate. It's a good life. It's a difficult life, but it's a good life," he concludes with a smile.
According to an anonymous donor, the ground situation at the sanctuary is difficult in terms of funds. Sometimes the team has enough to sustain the sanctuary for about three months, and sometimes there is enough to sustain for six months – but never more than that. And their scope of activities is increasing, which in turn is increasing the amount of money required. Currently, the cost of running the sanctuary is about Rs. 7 lakh per month. Moreover, the present centre is located on a land given by the town of Tiruvannamalai. And it is small because of which the team is not able to take in more animals. So they are planning to shift to another land and construct something there. You can help them by donation here. Find more about what the sanctuary needs, here. Contact them by writing to arunachalashelter@yahoo.com.
Like this story? Or have something to share? Write to us: contact@thebetterindia.com, or connect with us on Facebook and Twitter (@thebetterindia).
We bring stories straight from the heart of India, to inspire millions and create a wave of impact. Our positive movement is growing bigger everyday, and we would love for you to join it.
Please contribute whatever you can, every little penny helps our team in bringing you more stories that support dreams and spread hope.