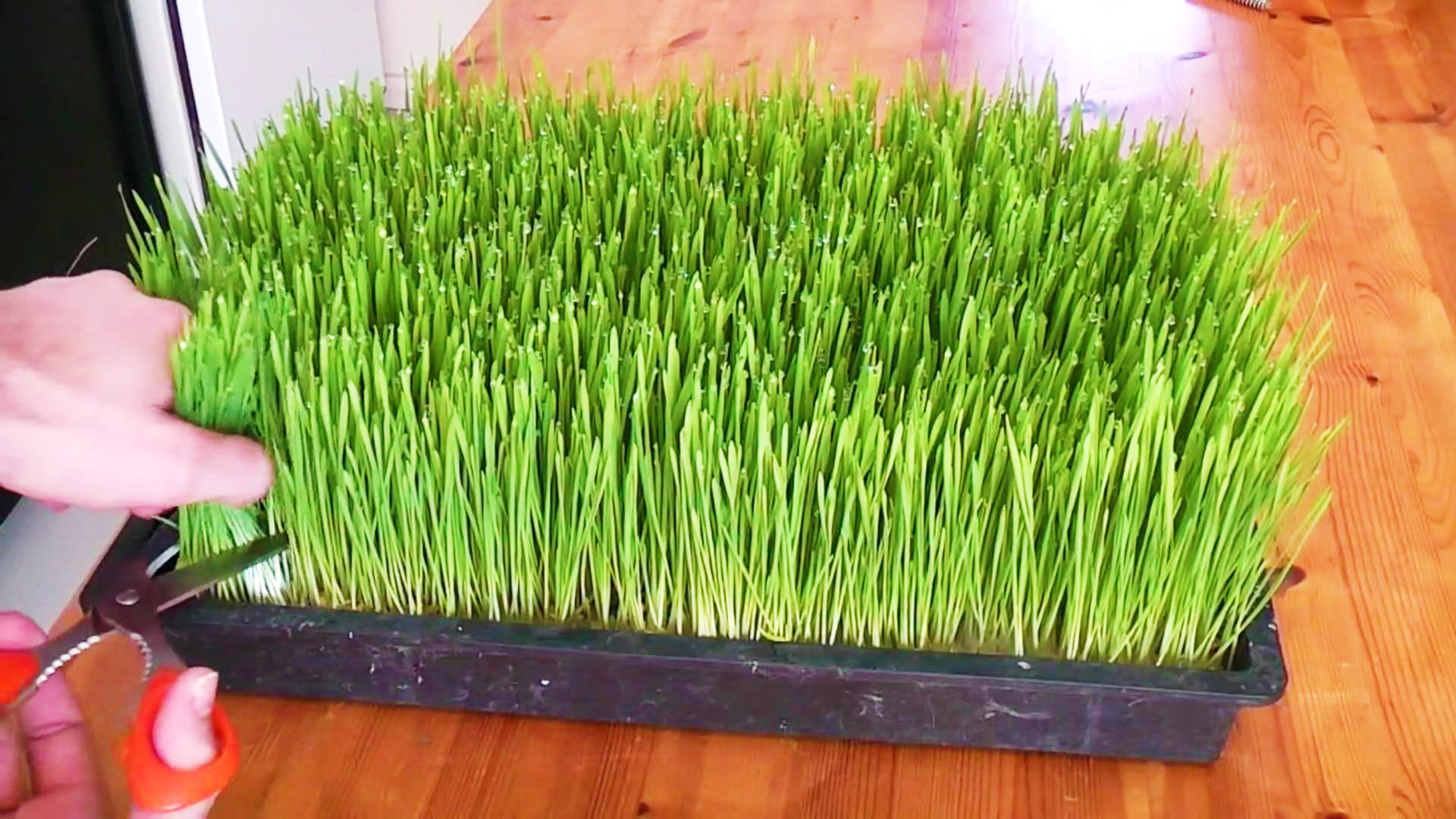 Ready to get serious about growing supergreens in your backyard using organic techniques? Here's everything you need to know to get you growing.
Being healthy is a goal for most people, yet attaining and maintaining good health can be an ongoing struggle in a society where fast food is the norm and vegetables often cost more than potato chips. Many of the nutrients have already been stripped away from the foods that we eat before we get to them, and finding a good source of vitamins and minerals has become increasingly difficult. A great way to get the right nutrients on a regular basis is growing supergreens at home.
Ready to get serious about growing supergreens in your backyard using organic techniques? Here's everything you need to know to get you growing.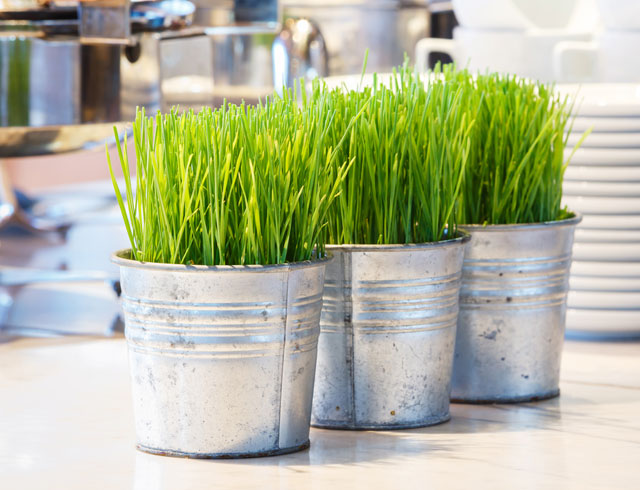 What makes supergreens so super?
Loaded with a wide array of vitamins, minerals, proteins, antioxidants, and enzymes that are easily absorbed by the body, supergreens are exactly what their name suggests—excellent! Given the array of health benefits they offer, supergreens are in demand all over the world. They are especially rich in chlorophyll, a phytonutrient that gives green plants their deep rich colour and provides a variety of benefits to humans, including, blood purification and anti-inflammatory benefits. The most common types of supergreens include young cereal grasses (like wheat, barley, and alfalfa), along with algae (such as spirulina and chlorella), and microgreens.
Preparing the Garden
Greens tend to be shallow-rooted plants that do not demand extremely rich soil. But they do need plenty of sun and a constant supply of water. Most leafy greens are easy to grow from seed, but if you're new to gardening and can't tell seedlings from weeds, work with purchased seedlings your first year.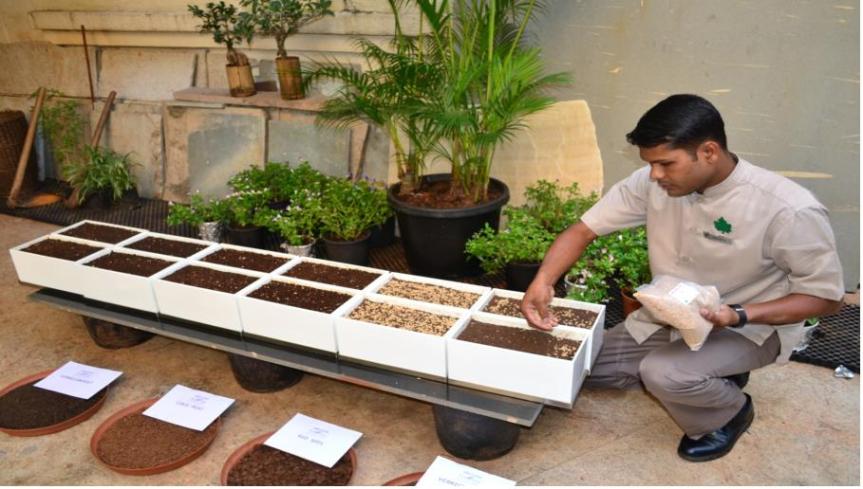 Here are some tips:
Mix home-made compost with the potting soil.
Select plants that will thrive in the specific micro-conditions of your garden, that is, according to the light, moisture, drainage and soil quality.
If you're buying seedlings, look for plants raised without chemical fertilisers and pesticides.
If you are buying seeds, soak them in water for 12 hours. Then drain and pre-germinate them in a moist cloth for 24 to 36 hours. Sow the pre-germinated seeds thinly on the soil surface in pots or trays and cover with a thin layer of soil (twice the thickness of the seeds). Keep the soil moist or wet by spraying water 2-3 times a day.
Grouping of plants while potting reduces weeding and water waste, and helps you target compost and nutrients.
Plant crops in wide beds – ample space between rows helps promote air circulation, which repels fungal attacks.
Ideally, you want to water the roots of supergreens, not the leaves, which are easily damaged. A drip or soak system can work great, or just carefully water the base of the plants by hand.
When harvesting supergreens, pick sporadically from the entire crop, a little from each plant.
---
You May Like: Growing Soil-Less With Hydroponics: An Introduction to Innovative Farming at Home
---
Here are 5 supergreens you could and should grow in your garden:
1. Wheatgrass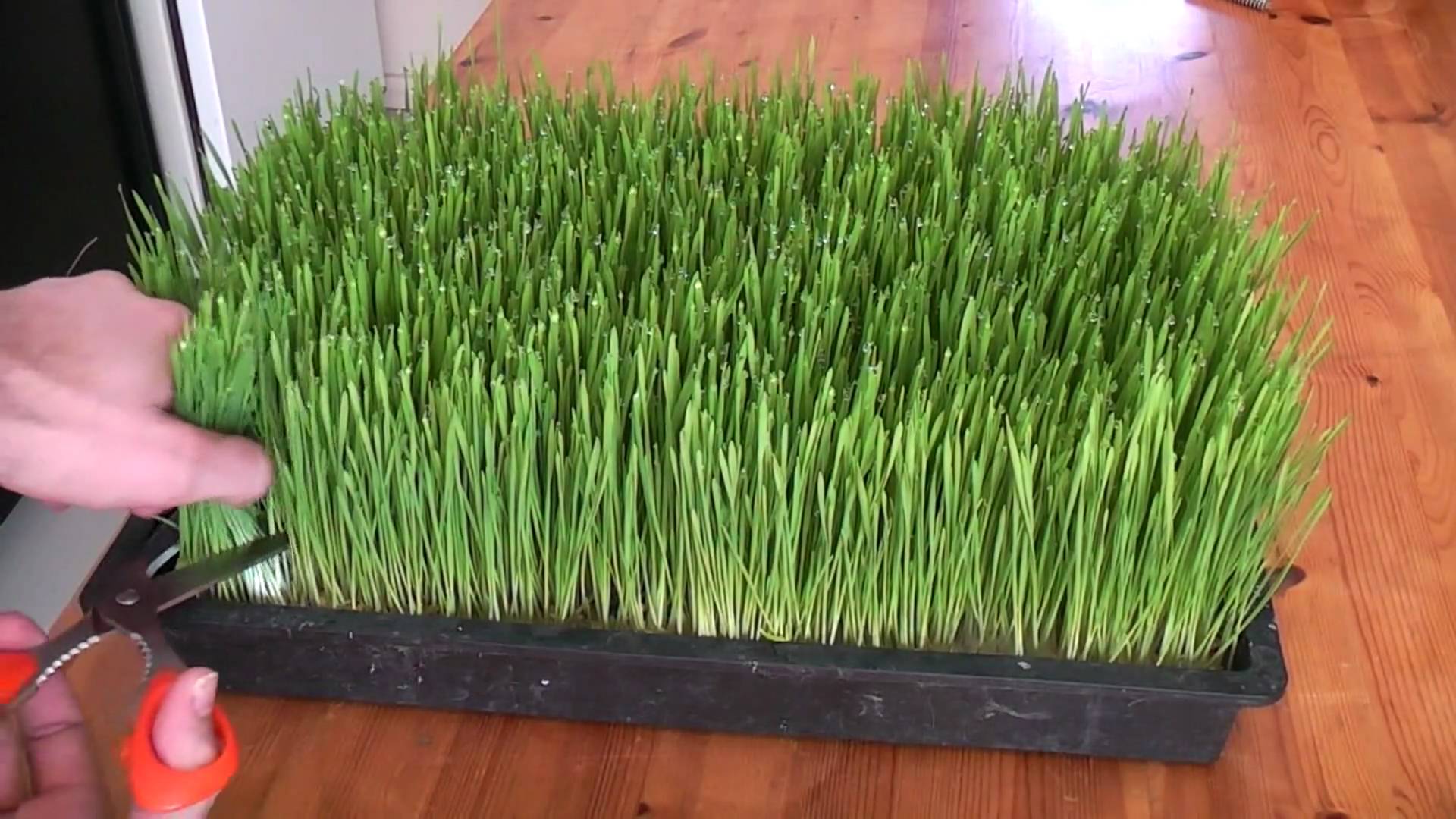 Wheatgrass contains an abundance of vitamins, minerals and amino acids. The seeds germinate rapidly into beautiful greens that can be juiced or used to enhance the flavor of your favourite salad. While the plant does not need a lot of sunlight, it requires careful heat and moisture maintenance to produce healthy wheatgrass that can be harvested within 7 to 10 days.
Get detailed instructions on growing wheatgrass here.
2. Barley Grass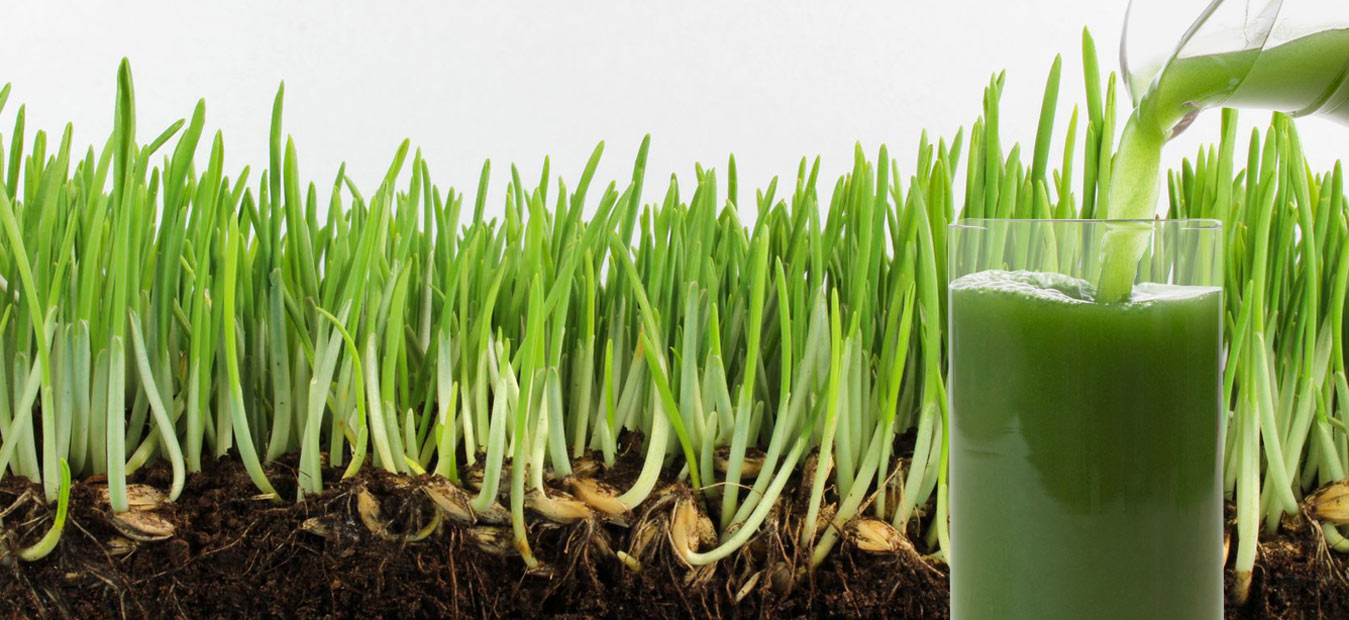 Barley grass is virtually gluten-free and, like other supergreens, offers a superb range of nutrients in a concentrated dose, such as, vitamins, minerals, fibre, proteins, and chlorophyll. In fact, barley grass is believed to contain 30 times more vitamin B1 and 11 times more calcium than cow's milk, 6.5 times as much carotene and nearly 5 times the iron content of spinach, and almost 7 times the amount of vitamin C as oranges.
Get detailed instructions on growing barley grass here.
3. Amaranth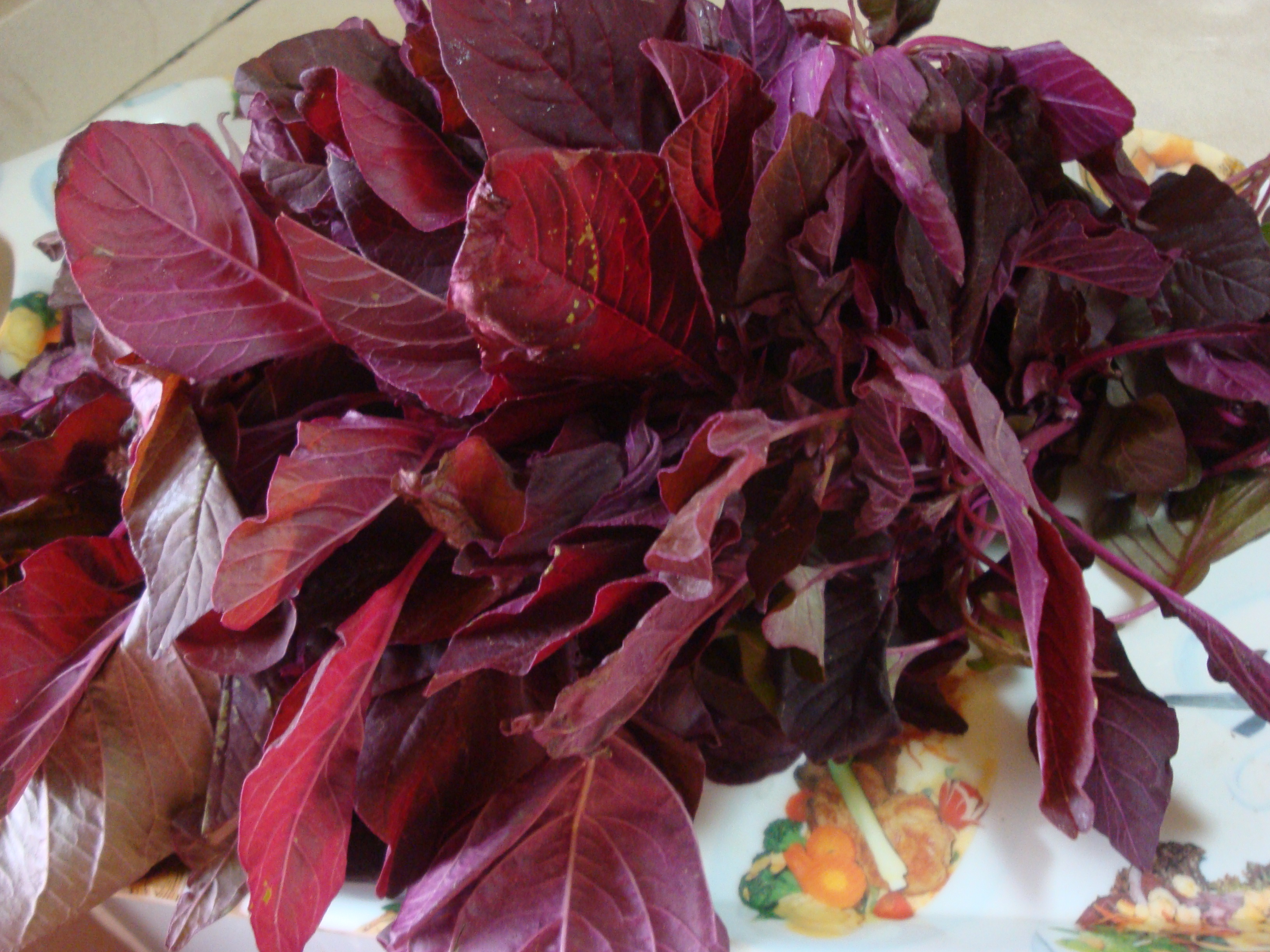 Spinach's lesser cousin, amaranth, has always been a part of traditional Indian cooking. Amaranth comes in a several varieties, ranging from purple and red to green or gold in colour, and is found from the foothills of the Himalayas to the coasts of south India. Amaranth seeds are very tiny. So sowing them can be little tricky. Traditionally, amaranth seeds are sown by mixing the seeds with fine sand. Then the mixture is sprinkled over the soil. However, amaranth plants are very hardy, can tolerate average soils and need very little care. Amaranth loves heat, so growing it is a way for gardeners in hot regions to have greens year-round.
Get detailed instructions on growing amaranth here.
4. Beet Greens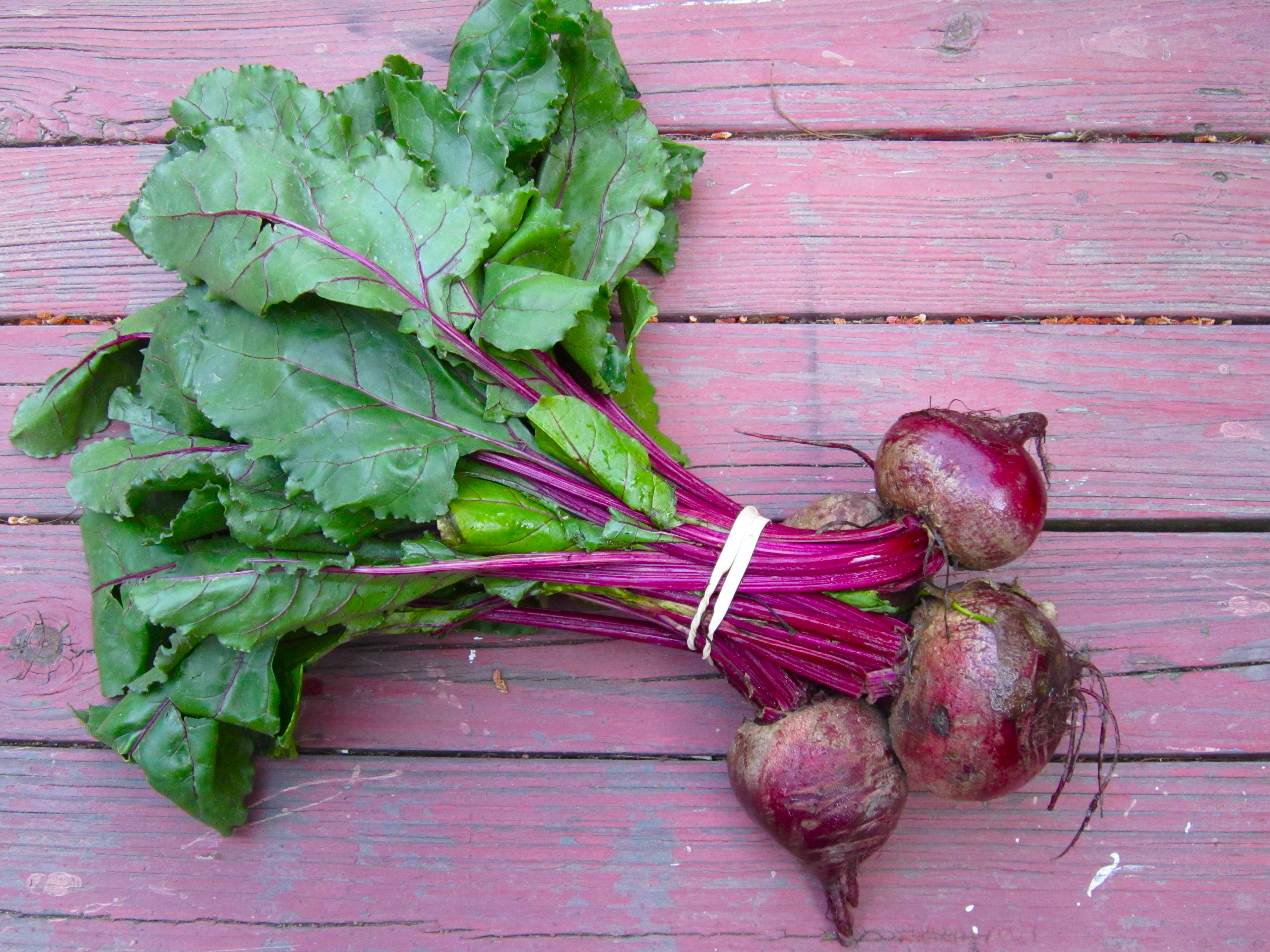 When we think of beets we think about the red part growing underground. But what about the green leaves adorning the top? Many people cut these and discard them, but they're really the most nutritious part of the plant. Similar in taste to swiss chard, beet greens are loaded with Vitamins A, C and K and are an excellent source of magnesium and calcium. Use the greens as you would spinach or other greens by adding to salads or giving them a quick saute with oil and garlic.
Get detailed instructions on growing beet greens here.
5. Microgreens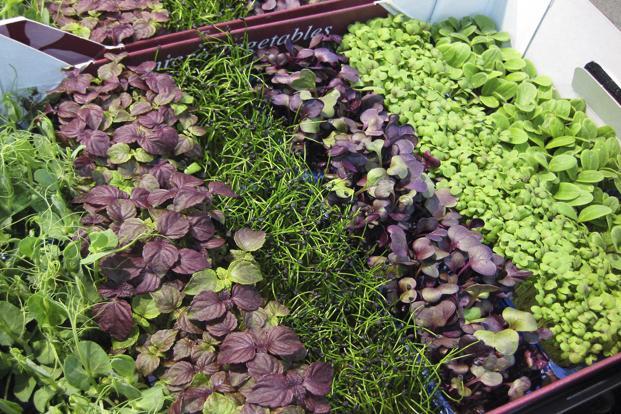 Microgreen is that stage of a plant's growth when its first leaves appear. These can be leaves of tiny greens, lettuces, or herbs, harvested when they are young and about an inch or two tall. Grown from the same seeds you use when you plant a crop, they are harvested in just a week or 10 days. Don't let their size fool you, the microgreen leaves have more nutrients than grown leaves.
Chefs around the world are increasingly using microgreens in their recipes. For one, they enhance visual appeal. Secondly, they have an intense fresh flavour and third, they are packed with nutrition. Different types of microgreens have different flavours. A peppery mustard cress and arugula go well with bakes and salads, while pungent radish greens pairs well with fish and vegetables. Broccoli has a spicy taste and amaranth has a mild flavour and has a lovely red hue that can enhance the look of a salad.
Get detailed instructions on growing micro greens here.
Looking for ways to sneak supergreens into your diet? Here are a few tips:
Blend into a morning (or post-workout) smoothie to boost muscle recovery.
Whisk into dressings for a supercharged salad.
Add to salads and sandwiches.
Stir into plain yogurt along with chopped nuts for a healthy snack.
Try making your own energy bars with a base of dried fruit and dried and powdered greens.
If all else fails, simply mix powdered greens with water — then slug it back fast, and shake off the resulting shudder, knowing your body will thank you and your bravery will be rewarded with good health.
In India, you can get the seeds here.
---
Also Read: Fresh Flavours for Your Food: How to Start Your Very Own Herb Garden at Home
---
Like this story? Have something to share? Email: contact@thebetterindia.com, or join us on Facebook and Twitter (@thebetterindia). To get positive news on WhatsApp, just send 'Start' to 090 2900 3600 via WhatsApp.
We bring stories straight from the heart of India, to inspire millions and create a wave of impact. Our positive movement is growing bigger everyday, and we would love for you to join it.
Please contribute whatever you can, every little penny helps our team in bringing you more stories that support dreams and spread hope.