This is the story of a remarkable man, Mr. Vidya Rattan Sharma, who started as a cook in a local NGO, and went on to create several innovative products in the area of cooking stoves, traditional medicine, organic farming and animal husbandry. His passion for finding solutions to centuries-old problems and determination to carry on his work even in the face of resistance or lack of resources is an inspiration to all.
Mr Vidya Rattan Sharma, a familiar name in Solan District of Himachal Pradesh, started his life journey as a cook. He worked with Sutra NGO, then Social Work Research Centre (SWRC), for 5 years while cooking meals for their employees in Rajasthan. His concern as well as love for making innovative cookstoves started from that time onwards. On finding out his passion for cookstoves, Sutra appointed him for the task of training local people to make Nadda Chulha that was innovated by the organization. Little did he know that it was the perfect start to his future!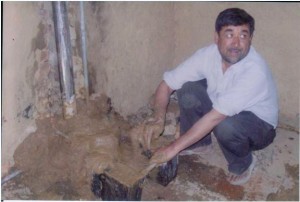 Since 1991, his journey as a Founder Director of Society for Development and Environment Protection (DEEP) has been full of challenges. Most of the problems that he faced came because of his low education background and lack of funds. There came times when he remained the only employee of DEEP Santhan, still he kept going with all his energy and determination. The result, today, is a number of successful products and programs in cookstoves, organic farming, traditional medicine and animal husbandry. Many of his techniques and programs have been adopted by governments of multiple states.
His most cherished innovation is the Modern DEEP Chulha that helps the users to not only improve fuel efficiency by as much as 50% but also boil water for bathing and cleaning purposes with the help of tanks placed on the sides of its walls.
I came up with the final version of the Chulha in 1995. This innovation has helped people in my region to reduce smoke in their kitchens. Earlier there used to be a lot of health problems, especially with women and children, due to smoke. Now the breathing-related health complaints have come down. In addition, now women don't have to heat up water separately every morning and carry the same to bathrooms for bathing. I set water pipelines in a manner that my people can now enjoy hot-water showers in their bathrooms only. I always wanted to come up with a modern solution to this problem as I believe we villagers have equal right to live our lives in fashionable ways.
explains Mr Sharma with a content look. In addition to this chulha, he has also worked in animal husbandry, traditional medicine and organic farming field. His course module for training village women for animal healthcare was adopted by Rajasthan and Himachal Pradesh Governments. He also wrote 12 books on 'Sutra for animal-keeping and healthcare' during that time.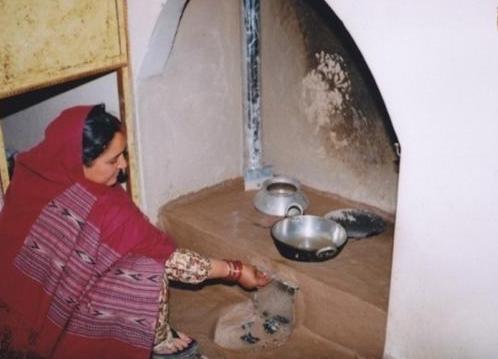 In the last 21 years, DEEP Santhan has created laudable impact by working with more than 35,000 people in 180 villages of Solan and Shimla District of Himachal Pradesh. "We have installed more than 1000 chulhas in the last 17 years. We now wish to expand the reach of the product by training people across the country to manufacture it themselves. We believe in keeping our innovation as 'Open Source' so that maximum people can earn livelihood and benefit from the same. We are looking for funds to set up a training center here in Solan district."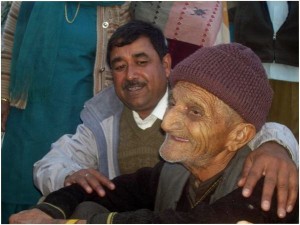 Talking about the product demand, Mr Sharma says, "We are sure we can crack the market as our product attracts customers. In the past 17 years, people have come forward with their requirements and in some cases we guided them to make the product themselves as we lacked resources. Our chulha has been widely supported by 'State Council for Science, Technology and Environment, Himachal Pradesh' and numerous village Panchayats."
As of now, Mr Sharma is working with HelpAge India to serve elder people in his area. He has formed 34 elders' Self Help Groups (eSHG) and is constantly looking out for ways to improve their situation. "Our collaboration with HelpAge India dates back to 1996 when I wanted to create income generation opportunities for 60 local elders by making Charcoal, Dhoop and Agarbatti from Lantana. Since then, the organization kept supporting us and today we have reached a group of 710 Elders."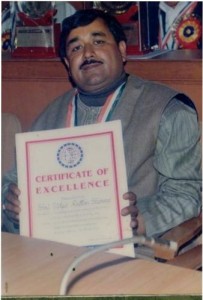 Mr Sharma is a keen observer who loves to find different ways to solve local problems. He has invented technologies for drying pulses without losing nutritional content in sunlight, growing mushrooms with more output in regions where climate is non-supportive and harvesting rainwater by constructing low cost and algae restraining concrete block tanks. He received the 'Rising personalities of India' award from Friendship Forum of India in 2002 for his outstanding innovations.
Students from development sector love to intern in his organization and learn from his vast knowledge and experience. Mr Sharma recently concluded an intensive three week training program for students from DA-IICT College in Gandhinagar. The training program helped students to understand the benefits of using traditional medicines, communicate the benefits of improved biomass cookstoves by public demonstration, work on the fields for the first time and understand the requirements of the villagers through on-field surveys.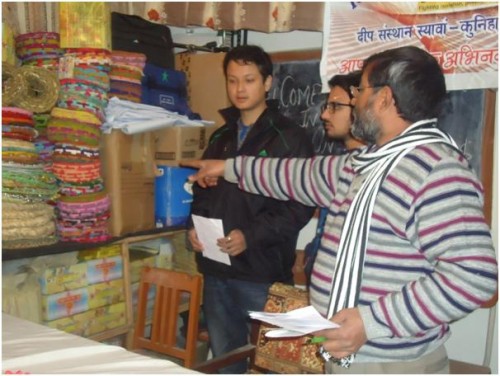 "We love to have such students with us who are ready to work on the field. We have been getting interns for a long time now. We would in fact welcome more universities to send their students to our organization. This also helps us to get fresh outlook on our activities", he concluded.
Ashish Arora graduated from IIT Roorkee in 2009 and is building his career in Social Development field for last 3 years. His primary experiences include mobilizing villagers for team work, conducting training workshops for kids, formulating business plans for socially relevant technologies and connecting on-ground innovators to funding agencies. As of now, he is working with IIT Mandi to set up "Center of Innovative Technologies for Himalayan Region".