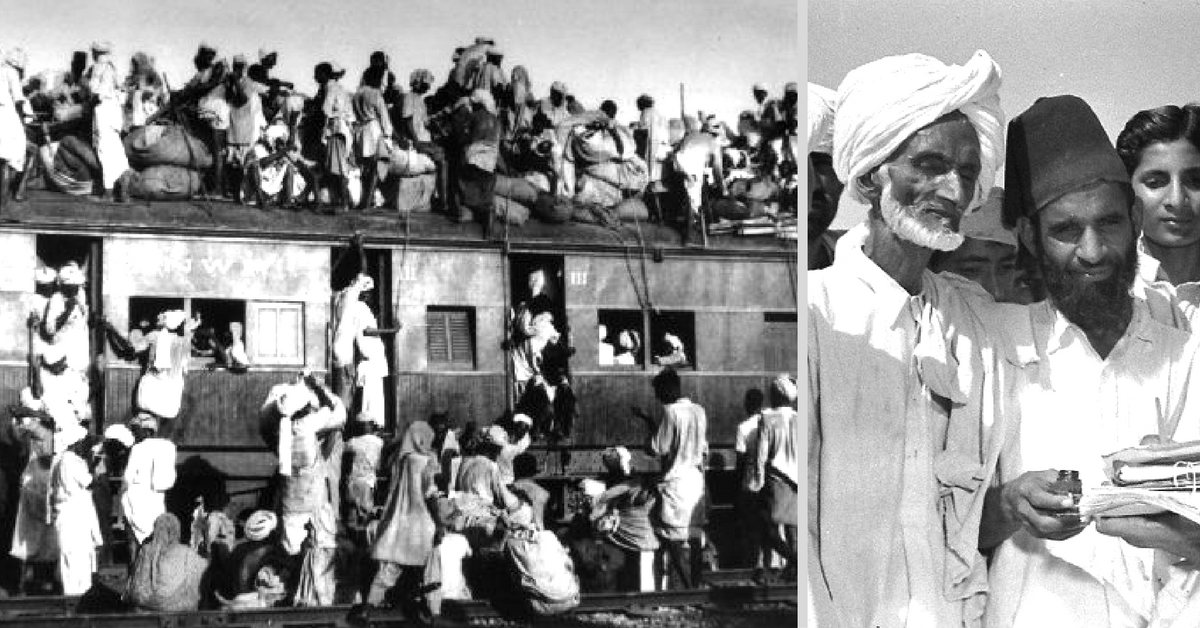 During Partition, there were people in India and Pakistan who did not just refuse to join the murderous mobs but took enormous risks to save people of other religious communities. Here are the little known stories of these real life heroes from both countries.
On August 15, 1947, India finally became an independent nation after years of colonial rule. But it was a triumph that opened a social, historical and geographic wound that has yet to fully heal: the new Indian state was partitioned into two.
Up to 17 million people were eventually displaced and 1 million killed in the sectarian violence that followed the Partition.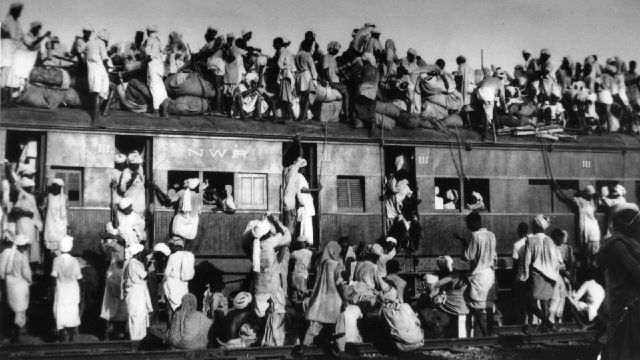 Yet, there were people in India and Pakistan who did not just refuse to join the murderous mobs but took enormous risks to save people of other religious communities. The stories of these people, who never lost their humanity, are reminiscent of Oskar Schindler, the brave businessman who saved more than a 1,000 Polish Jews in Nazi Germany.
Here are a few stories of the largely unknown, mostly unsung real-life heroes from both nations who barely finding a mention in the pages of history. The names have been selected from Ishtiaq Ahmed's The Punjab: Bloodied, Partitioned and Cleansed. Eyewitness accounts mentioned here were recorded by him.
1. The anonymous Khaksar who died preventing a riot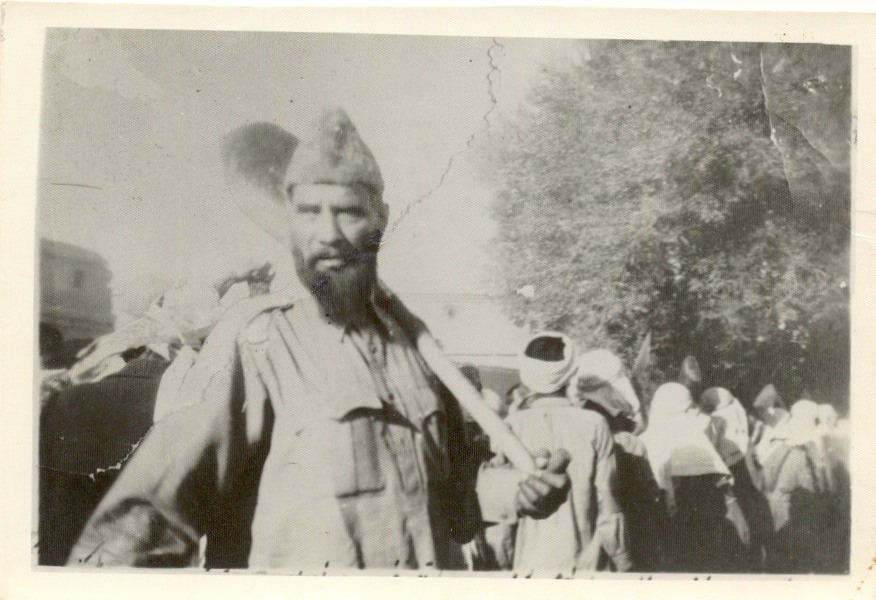 A few months before India was partitioned, pages torn from the Quran were found strewn in the area outside Rawalpindi's Gordon College. A member of the 'Khaksar' collected them and put them in a well to prevent the city from erupting in violence. He also entered a local colony to calm people down but was stabbed to death.
Formed by Inayatullah Khan Mashriqi to drive the British out of India, the 'Khaksar' was a militant Islamic group created with the aim of freeing India from foreign rule. Non-Muslims were also allowed to join the Khaksar Tehrik and the Tehrik was kept free of prejudice against any people, regardless of caste, colour, creed, or religion.
During the sectarian violence during the Partition, the Khaksar commander in Rawalpindi, Ashraf Khan, asked his followers to take a vow that they would do all they could to protect whoever was in distress. Inspired by their leader, the Khaksars saved many lives, including those of Hindus and Sikhs, during the riots.
2. The doctors who risked their own lives to save others – the Dutt brothers and Dr Abdur Rauf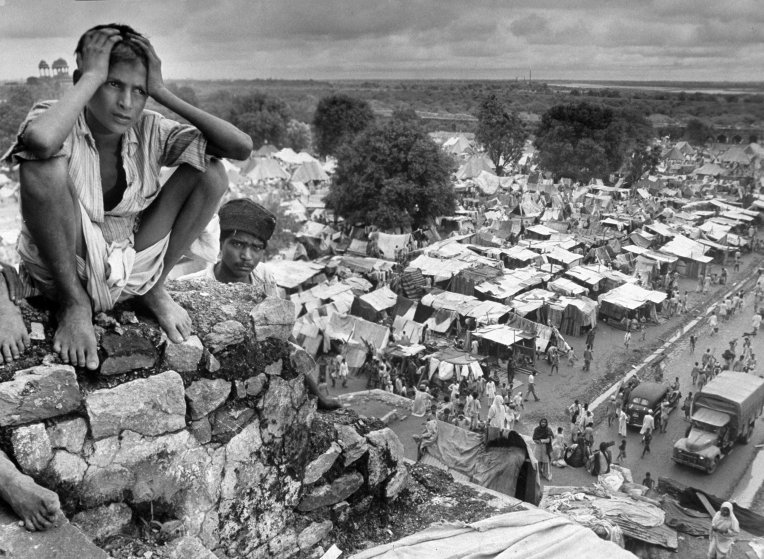 In the horrifying violence that followed the Partition, the angry mobs didn't even spare hospitals. When an Amritsar hospital was attacked by a Hindu-Sikh mob, Dr Purushottam Dutt and his brother, Dr Narain Das, took out their guns and confronted the assailants.
The brothers are quoted by eye witnesses as having have told the attackers, "This behaviour of yours is very cowardly…. You can even now repent and leave..for as long as we are alive and our rifles have bullets, we will never let you touch the Muslim patients in this hospital."
Unnerved by the courage of the two doctors, who went beyond the call of duty to protect their patients, the mob dispersed.
It was a very different logic that prompted Amritsar's Muslim doctor, Dr Abdur Rauf, to save 200 non-Muslims who were cornered in the Katra Karam Singh locality. Asked to decide on their fate, Dr Rauf invoked Islamic teachings of moral conduct to counter those who wanted to avenge the mistreatment of Muslims in other parts of Amritsar. His words led to all the non-Muslims being set free.
3. The Sikh who sheltered hundreds of Muslims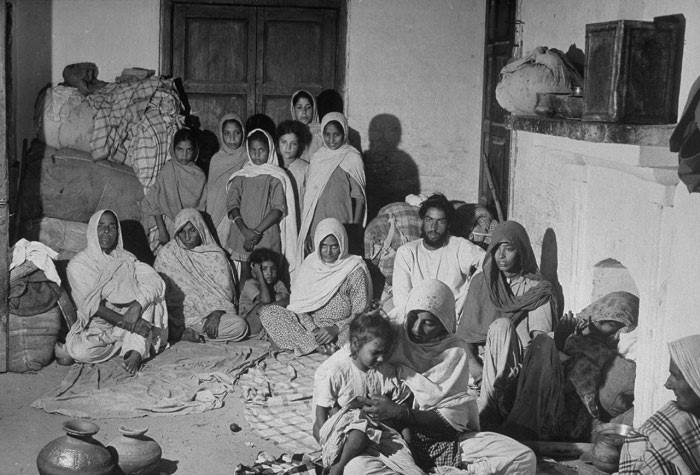 In June 1947, riots erupted in Amritsar and many localities witnessing pitched battles between Hindus-Sikhs and Muslims. Many Amritsari Muslims who survived the riots gratefully recall Bawa Ghansham (a Sikh member of the Communist Party of India) as the man who saved their lives. At great risk to himself, he gave refuge to hundreds of Muslims in his house during the escalating violence in the city.
4. The police officer who guarded a mosque and a boy who never came back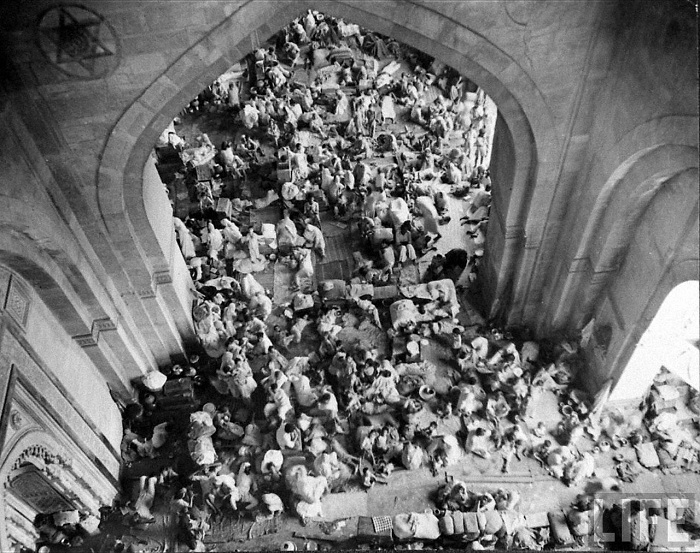 In August 1947, in Firozepur in East Punjab, around 300 Muslims took shelter in a local mosque. They chose it for its proximity to a police station. They had been warned by their Hindu friend, Lala Dhuni Chand, about an attack that was being planned. Sure enough, the attack soon began.
The station head officer, Trilok Nath, was quick to post armed Muslim guards outside the mosque. While most police officers had turned partisan in Punjab, Nath was an exception because he remained neutral and true to his duty, even during the Partition violence. His efforts were the reason why the mosque wasn't attacked.
During the nerve wracking hours the Muslims spent hidden in the mosque, an elderly man, who had forgotten to carry his insulin injection to the mosque, became visibly ill as his sugar levels continued to rise. At 3 in the night, slipping through the city under curfew, Dhuni Chand's son Amarnath came to the mosque to inquire whether their family friends were safe. Informed of the old man's deteriorating condition, Amarnath offered to fetch insulin from his father's medicine shop. The young boy never returned. It was later learned that Amarnath was shot dead by the angry mob for helping Muslims.
5. An ashram that became a refuge from marauding mobs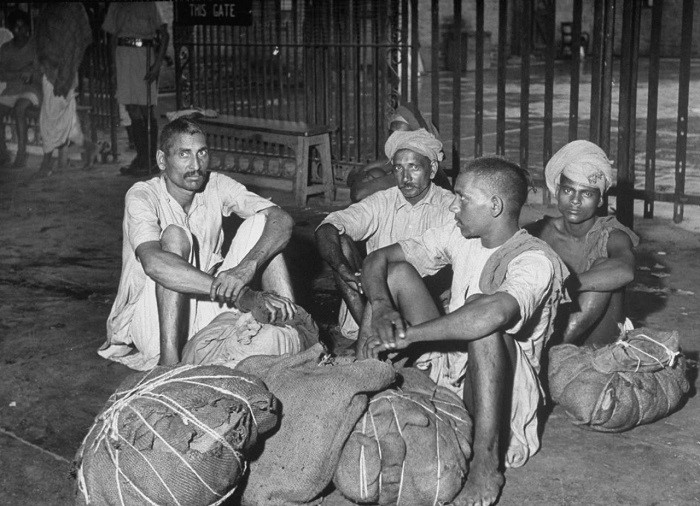 It was during the Partition riots in Delhi that the small ashram of Swami Saroopanandji of Narela became the refuge of Muslim peasants. Not only did the spiritual leader protect them from marauding mobs, he even accompanied them across the river Yamuna to their relative's home to ensure that they were not attacked.
When the violence abated, he worked tirelessly to facilitate their return to their earlier homes. He secured permission from Gandhi to rehabilitate the Muslim peasants who remained in his ashram for months, while he persuaded the landlords to restore their customary tenancy rights.
6. The Tapiala Dost Muhammad Village Peace Committee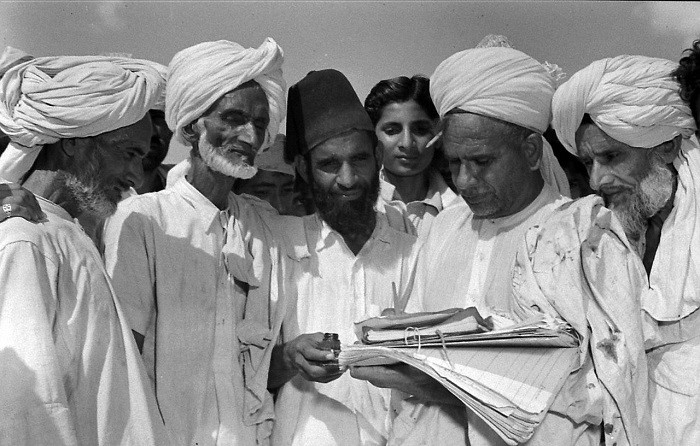 A village located in Sheikhupura district of Lahore, Tapiala, had a largely Muslim population with a small community of Khatri Hindus and Sikhs. Wary of the rising violence, the village residents organised a peace committee to protect their Hindu-Sikh neighbours in case of any attack.
In August 1947, Tapiala was attacked by some 1500 armed outsiders. Two houses, in which a few non-Muslim families had barricaded themselves, were set on fire before the peace committee's efforts to repel the attack succeeded. In the following days, three more attacks were launched against the survivors sheltered in the village but each was repulsed by the peace committee, which was now better prepared. If not for this community effort, many more lives would have been lost in the mindless violence that gripped this region during the Partition.
7. The man who saved film star Sunil Dutt's family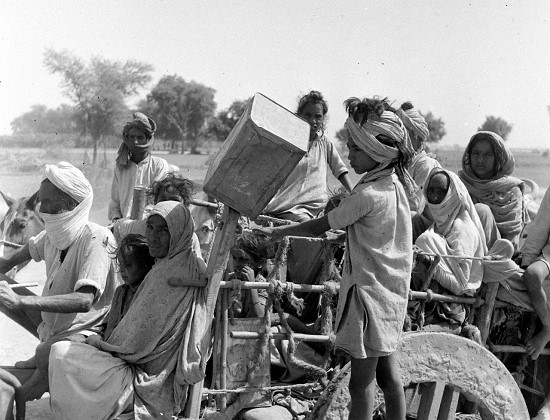 Khurd, near the Jhelum town of present-day Pakistan, was the ancestral village of the late film star Sunil Dutt. He was brought up by his uncle who was among the principal landholders there. Deeply attached to his village, Dutt's uncle refused to leave when the army evacuated the Hindus from the village due to rising tensions in the area. But soon, the ensuing violence compelled Dutt's uncle to shift the family to his friend Yakub's home in an adjoining village. When their absence from Khurd was noticed, the attackers swooped in on Yakub's residence. But, for Yakub and his brothers their guests were dearer to them than their own lives and they took out their guns, ready to protect the Dutts till their last breath.
8. The family who saved cricketer Inzamam-ul-Haq's parents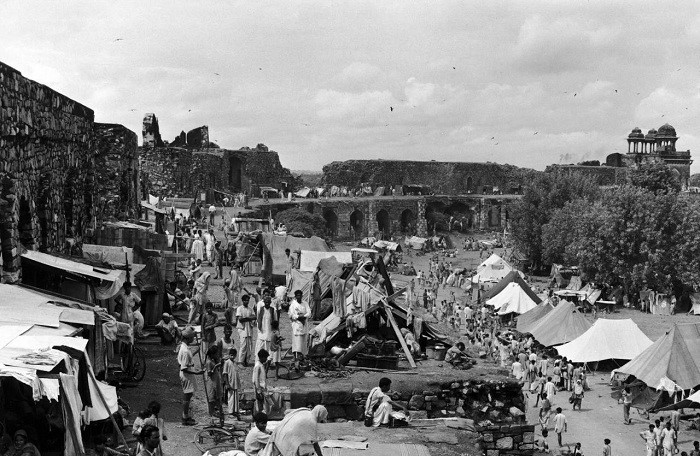 On a tour of India, the captain of the Pakistan cricket team, Inzamam-ul-Haq, met a young man who gave him the telephone number of his mother, Pushpa Goel, requesting that he hand it over to his parents in Multan. The cricketer conveyed the message to his parents and sure enough, the call from Multan came. Inzamam's father hadn't forgotten Pushpa, whose parents had sheltered him and his family from a murderous mob in Hissar in Haryana during the Partition. Mrs Goel was invited to visit Multan in 1999 to attend Inzamam's wedding. Overwhelmed by the hospitality she received, she said,
"It was like coming back to one's own family. I can never forget my visit to Multan."
It's been almost 70 years since the independence of India and Pakistan from the British but the tension and mistrust between the two countries remains a sad and enduring legacy of the Partition. Both nations seem to have forgotten these unsung heroes whose conduct during the horrific Partition violence remains a lesson to us about what it means to be human. Remembering them may be the first step towards healing the wounds which, after three generations, live on in the collective memories of both nations.
(Please note that all images used in this article are for representational purposes only.)
---
Also Read: TBI Blogs: I Am an American-Born Pakistani but Only in India Did I Feel at Home with My Name & Identity
---
Like this story? Have something to share? Email: contact@thebetterindia.com, or join us on Facebook and Twitter (@thebetterindia). To get positive news on WhatsApp, just send 'Start' to 090 2900 3600 via WhatsApp.
We bring stories straight from the heart of India, to inspire millions and create a wave of impact. Our positive movement is growing bigger everyday, and we would love for you to join it.
Please contribute whatever you can, every little penny helps our team in bringing you more stories that support dreams and spread hope.