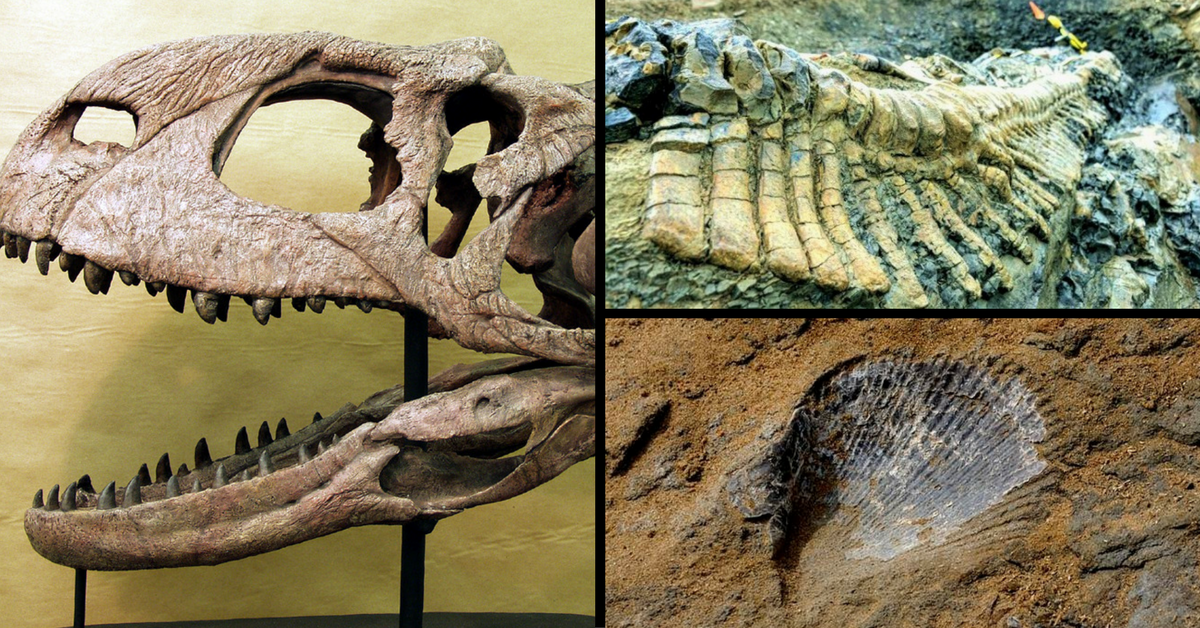 Whether a fossil is the skeleton of a dinosaur or the stony remains of a tree that lived long ago, it can transport us back through the eons, giving us a glimpse of life in the prehistoric world. Here are some of the best places to see these ancient remnants in India.
People have been fascinated by fossils for thousands of years. Fossils are evidence of ancient life forms or ancient habitats; they are actual remains of once living things, such as bones or seeds, or even traces of past events such as animal footprints, or ripple marks on a prehistoric shore.
Whether a fossil is the skeleton of a dinosaur or the stony remains of a tree that lived long ago, it can transport us back through the eons, giving us a glimpse of life the way it was ages before we came into existence.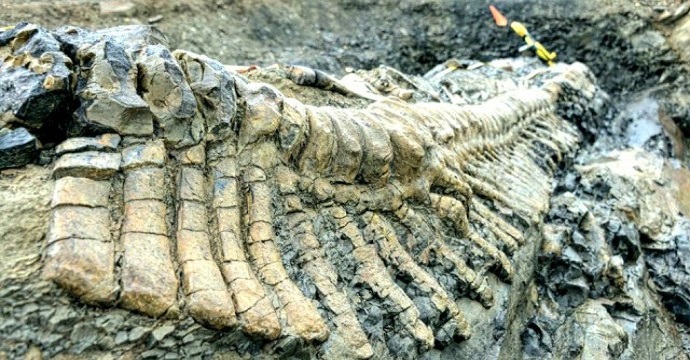 There are several paleontolological sites across India where one can see fossils of the the country's earliest residents. However, as fossil sites are often exposed to the risk of plunder or destruction, they are protected by the Geological Survey of India.
Here are some of the best places in India to take a trip back in geological time. From the country's first dinosaur to the oldest human ancestor, these sites show an impressive range of fossils that are crucial in understanding Earth's history.
1. The world's most diverse marine animals – Zanskar Valley, Kashmir

Around 550 million years ago, trilobites, a species of arthropods, lived in great numbers in virtually all the oceans. They were possibly the most diverse animals on Earth, with more than 15,000 known species of trilobites.  Then, around 250 million years ago, most trilobites went extinct. Less than 10% of all species survived, making this one of the largest mass extinctions on Earth. The trilobites at the Kurgiakh region of the Zanskar Valley are from the early Cambrian age and are similar to those found in south China and parts of Pakistan. They are also proof that millions of years ago the Himalayan mountains were certainly submerged under the Tethys sea.
2. First dinosaur fossil site in India with flora, fauna intact – Waddham, Maharashtra
Waddham, a reserve forest, is a well-known fossils site where a full-fledged skeleton of a dinosaur was found near the Godavari basin in Maharashtra, bordering Telangana in 1959. The well preserved Barapasaurus skeleton is at present kept in the museum of Indian Statistical Institute (ISI) in Kolkata. Named the Waddham Fossil Park, this Jurassic period site houses the fossils of flora that existed when sauropods, the giant 'vegetarian' dinosaurs, walked this stretch of the Indian subcontinent. This has given the park the unique distinction of being the only dinosaur site in the Indian subcontinent to have fossils of both flora and fauna from that time.
3. A sanctuary of marine fossils – Manendragarh, Chhattisgarh
The Marine Gondwana Fossil Park is a unique exposure of fossiliferous marine Permian rocks of the Talchir formation dating back to around 280-240 million years ago. Located in the Manendragarh area of Chattisgarh's Koriya district, the fossil faunal assemblage is indicative of the transgression of sea in this part of India about 20 crores of years ago. The park has plenty of fossils of marine bivalve molluscs and other marine fauna.
4. India's first unique dinosaur species – Balasinor, Gujarat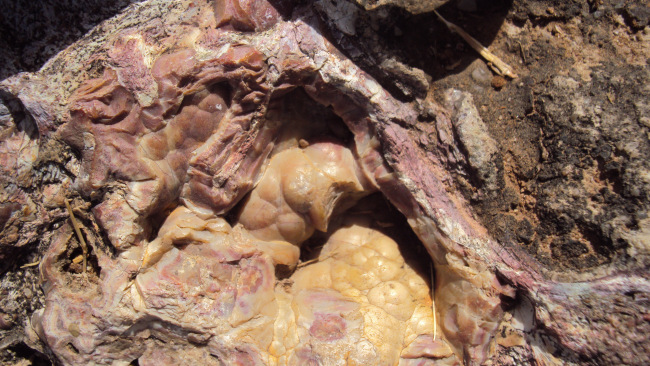 In 1981, scientists from the Geological Survey of India (GSI) accidentally discovered fossils in the sedimentary rocks of Raiyoli village in Balasinor. Since then, researchers have uncovered fossils of about 1000 dinosaur eggs, belonging to at least 13 species of dinosaurs, making Raiyoli in Balasinor the third largest dinosaur hatchery in the world. The site is also where Rajasaurus narmadensis, the first species of dinosaur (the gigantic, horned, 30-foot-long carnivore) unique to India, was identified in 2003. A very rare example of non-dinosaurian predation on dinosaurs was also found in the form of a fossilized dinosaur-eating snake named Sanajeh indicus.
---
You May Like: From Royalty to Relics: The Fascinating Story of India's Dinosaur Princess, Aaliya Sultana Babi
---
5.  One of a kind fossil park at the actual site of fossil discovery – Suketi, Himachal Pradesh

Lying on the bank of River Markanda in Nahan, Suketi Fossil Park is a one of its kind park fossil park with a collection of prehistoric vertebrate fossils and skeletons recovered from the upper and middle Siwaliks' geological formations. This place is best known for its six life-size fibre glass models of extinct Mesozoic mammals that once roamed the area.  There is also a museum, within the precincts of the Park, where the unearthed fossils are curated and exhibited.
6. Perfectly preserved ancient trees – Thiruvakkarai, Tamil Nadu
Around 35 km from Puducherry, the National Fossil Wood Park at Santhanur in Perambalur district has a rare collection of 200 fossilised trees. The petrified tree trunks are believed to be over 120 million years old and are evidence of the presence of a sea during the Cretaceous period in this area. Some of the fossilised tree trunks are up to 28 m in length and 5 m in girth. The majority of the fossil wood belong to conifer, gymnosperm and angiosperm species. Fine woody texture, the annular rings, the pit structures and the knots are intricately preserved.
7. India's earliest human fossils- Hathnora, Madhya Pradesh
On December 5, 1982, a team of scientists of the Geological Survey of India stumbled upon a fossilized piece of a skull bone at Hathnora on the banks of the Narmada in Madhya Pradesh. It turned out the bone was of a female hominin, the first early hominin fossil, an ancestor of modern humans, found in the Indian subcontinent. In 2012, another set of hominin fossils – a long bone of the arm and a thigh bone – were found at Netankheri, 3 km from Hathnora. While researchers are not sure as to which species of Homo the fossils belongs to, stone tools unearthed from the region date back from 800,000 to 10,000 years ago, indicating a long history of human presence at the site.
---
Also Read: How One Indian Organization is Trying to Preserve Ancient Indian Rock Art Found in Caves
---
Like this story? Have something to share? Email: contact@thebetterindia.com, or join us on Facebook and Twitter (@thebetterindia). To get positive news on WhatsApp, just send 'Start' to 090 2900 3600 via WhatsApp.
Tell Us More
We bring stories straight from the heart of India, to inspire millions and create a wave of impact. Our positive movement is growing bigger everyday, and we would love for you to join it.
Please contribute whatever you can, every little penny helps our team in bringing you more stories that support dreams and spread hope.