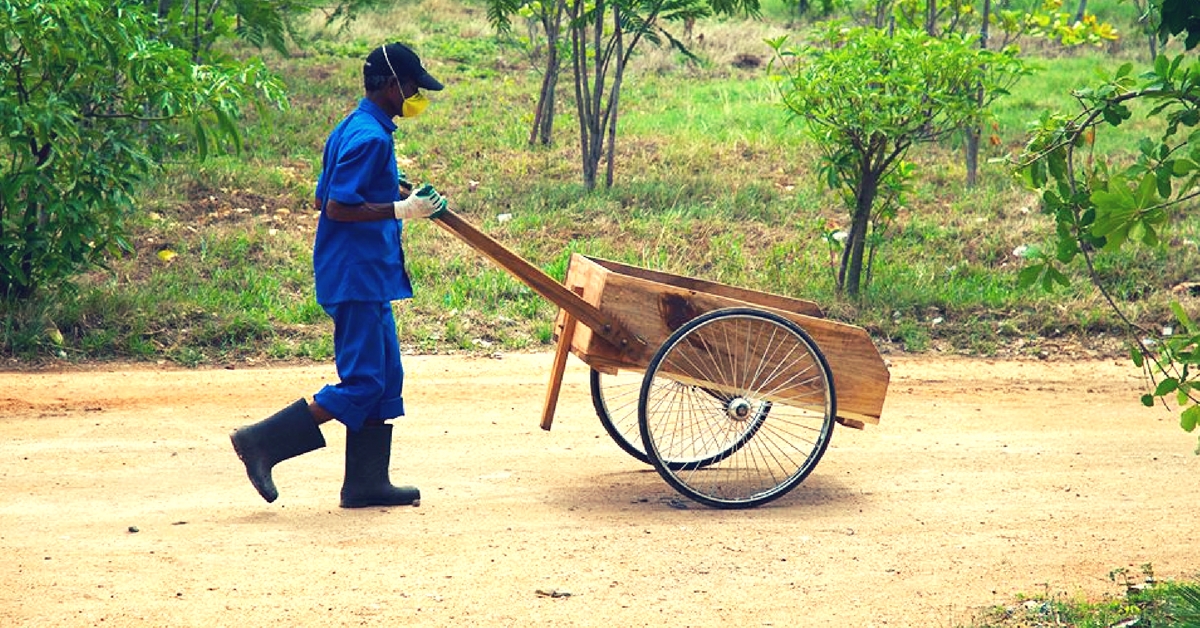 Run by a group of environmentally-conscious individuals, Waste Ventures India provides waste solutions for housing societies and corporate offices by recycling dry waste and composting organic waste.
Sixty million tons of garbage generated per year; 45 million tons of untreated waste disposed of in an unhygienic manner every day; and about 0.34 kg waste generated by every person daily – when it comes to statistics regarding waste generation and management in India, the numbers looks quite dismal.
"We have no organised waste management system in India. We just dump waste and leave it around to pollute the environment. And the main reason behind this is that we do not have the concept of waste segregation at all. At most places, waste is simply thrown in the easiest manner possible," says Mathangi Swaminathan, the Associate Director of Waste Ventures India (WVI) – a social enterprise that is working in the field of waste management in Hyderabad.
Run by a group of environmentally-conscious individuals, WVI provides waste solutions for housing societies and corporate offices by recycling dry waste and composting organic waste. The company offers doorstep collection of waste in two ways: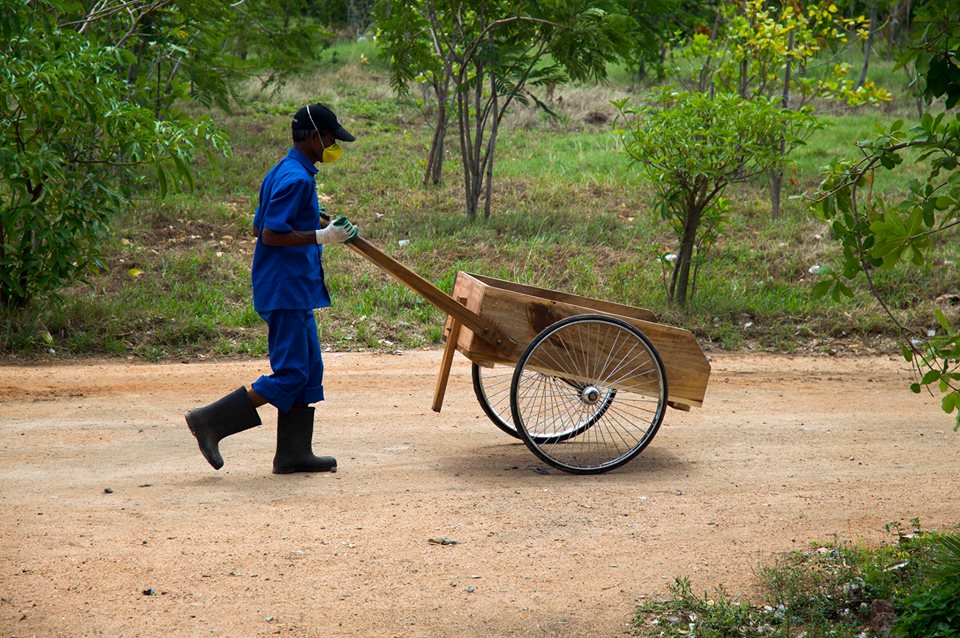 • Collection of recyclable waste only.
• Complete waste solution with collection of dry as well as organic waste.
The 25-member strong organization is currently working with 17,000 households in Hyderabad and claims to have prevented over 1,500 tons of waste from reaching landfills.
Once a housing society or a corporate organization signs a contract with WVI, the residents or pre-assigned waste collectors of the clients are informed about the two bin one bag technique, which they have to follow to segregate the waste at source. This means that wet waste should be collected in one bin, sanitary and biomedical waste in another, and the dry waste in a bag. The organization then conducts weekly pickups from all these complexes.
While the organic waste is composted at a dedicated processing centre of the organization, WVI has partnered with 35 certified recyclers in Hyderabad for the dry waste.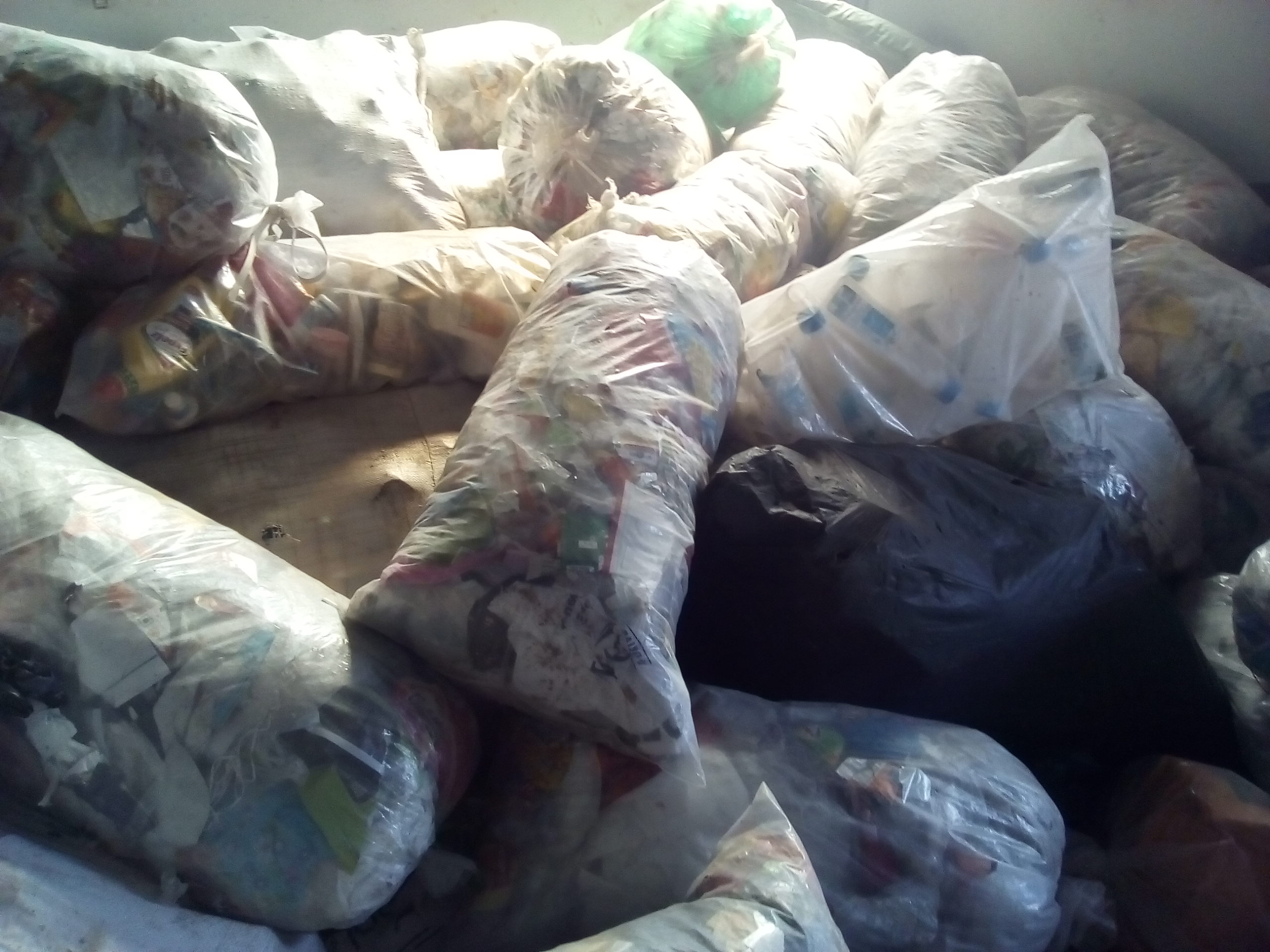 "We get about 50-60 tons of dry waste every month, which is first sorted by type like plastic, paper, etc. and then sold to the recyclers," says Mathangi. The revenue thus generated is also shared with the customers to incentivise the process.
Those who register for composting have to pay a monthly service charge as well.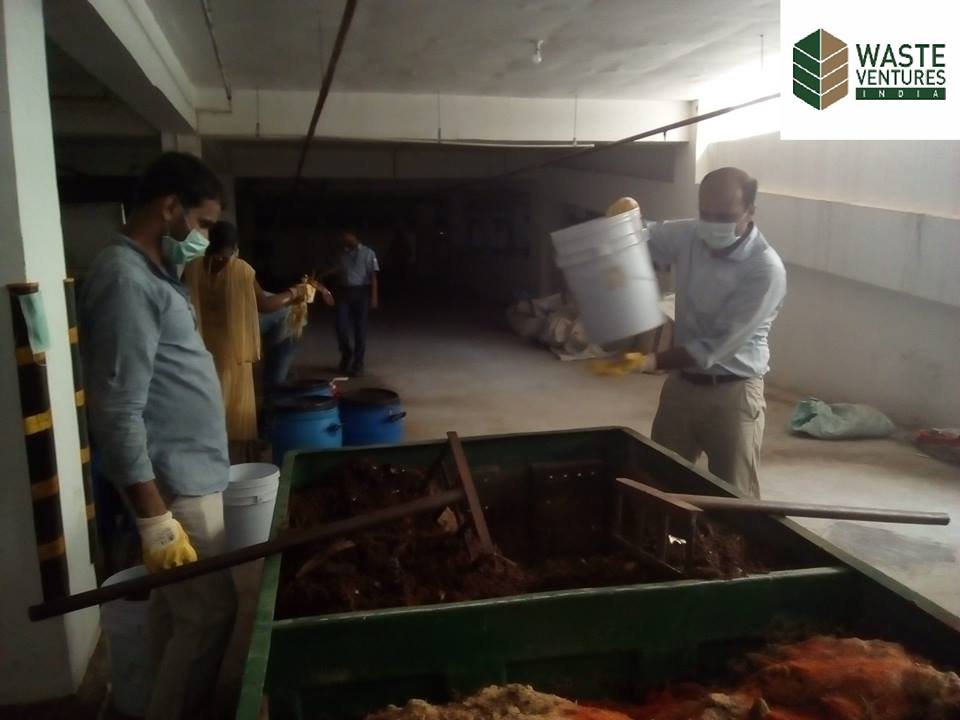 One of the biggest impacts created by WVI is on the lives of rag pickers who are now working in a professional setup.
"If we discard waste without segregating it first, it also encourages many waste pickers to work in an unsanitary and hazardous environment. The landfills where they work are full of biomedical waste, sanitary napkins, etc. mixed with food waste. The amount of chemicals generated out of these landfills cause many skin diseases. If the same waste pickers could be appointed to work in hygienic dry waste collection centres, the whole situation would be different. And that is what we have done. We have removed several middlemen from this process of collection and have improved the wages of waste pickers," says Mathangi.
Till now, WVI has been able to target only the bigger societies and corporate offices in the city. But they are now planning to launch an app that will enable users to book a pickup from their doorsteps, and the waste will be collected the same day. You can know more about their services here.
Like this story? Or have something to share? Write to us: contact@thebetterindia.com, or connect with us on Facebook and Twitter (@thebetterindia).