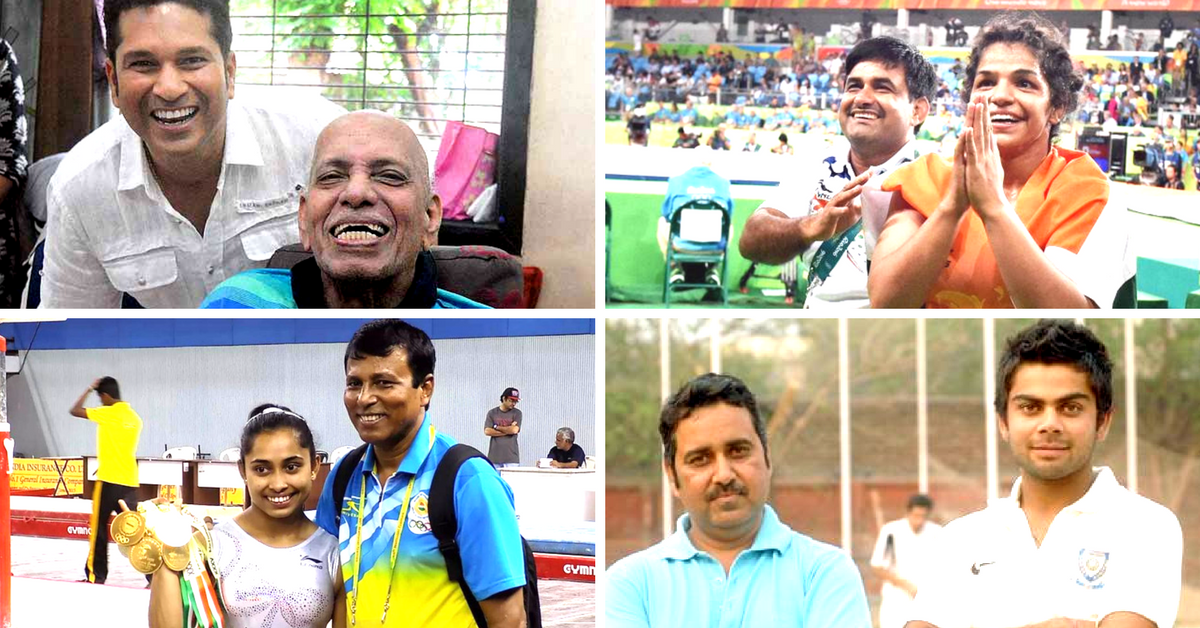 For many Indian celebrities and public figures, their teachers inspired them to go after the impossible, to dream big dreams, and to remain diligent in the pursuit of their passions and talents. Here are the stories of 10 amazing teachers who made a difference in the lives of their extraordinary students.
"The dream begins with a teacher who believes in you, who tugs and pushes and leads you to the next plateau." – Dan Rather
Ask a successful person about someone who helped them become great and most will mention a teacher. There's no question that teachers can have an incredible impact on the lives of their students. Great teachers can spark ideas, inspire hard work, cultivate confidence, and instil values that last a lifetime, well beyond the confines of a classroom.
For many Indian celebrities and public figures, their teachers inspired them to go after the impossible, to dream big dreams, and to remain diligent in the pursuit of their passions and talents.
Here are the stories of 10 amazing teachers who made a difference in the lives of their extraordinary students.
1. Sagar Mal Dhayal
Sparring partner, mentor and father figure to M C Mary Kom, Pinky Rani and L Sarita Devi, Sagar Mal Dhayal is a man who has played many roles in his 10-year coaching stint with India's women pugilists. He has led a largely understated coaching career except for the infamous 2014 Asian Games in Incheon, where Sarita Devi hit the international headlines for breaking down and refusing to accept her bronze medal after a controversial semifinal loss. Throughout the episode, Sagar Mal Dhayal supported her unflinchingly, an action for which he had to later face disciplinary charges. He was eventually exonerated by the International Boxing Association (AIBA).
" I don't regret anything. I was her coach, the person responsible for women boxers there, I had to stand by her, I couldn't have left her. She was distraught and it was our responsibility to take care of her. When I saw her crying there in front of the judges, I felt how a father would feel for his daughter. It was an emotional moment," said the 1994 batch National Institute of Sports (NIS) coaching course topper in a Press Trust of India interview.
Dhayal, a superb boxer himself before becoming a coach in 1995, has been awarded the Dronacharya award this year.
2. Pullela Gopichand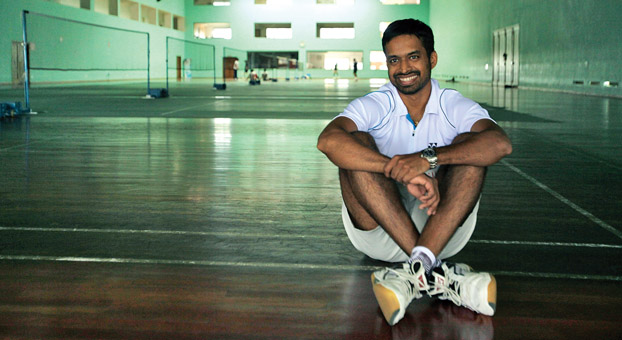 As India goes gaga over P V Sindhu's amazing Olympic achievement, there is one man who is quietly savouring the moment – coach Pullela Gopichand. The former champion has honed the skills of all of India's top badminton players, right from Saina Nehwal and PV Sindhu to P Kashyap and Kidambi Srikanth. Gopichand is a recipient of the Arjuna Award, the Dronacharya Award and the Padma Bhushan, besides being the only second Indian shuttler after Prakash Padukone to win the All England Open Badminton Championships in 2001. He became the national chief coach of the Indian badminton team after suffering a pre-quarter final loss in the 2000 Sydney Olympics.
He made Saina a force to reckon with over the years, and is still moulding Sindhu to become one of the greatest. Other players like Srikanth, P Kashyap and Prannoy Kumar too have been playing well recently, and the coach's motivational words, strategy, tenacity and persistence have been integral to their success. The ride so far has not been easy for Gopichand as he has made numerous sacrifices and taken tough risks to reach this position. He went on a Ketogenic diet (a high-fat, average protein and low-carb diet) for a whole year just to check if his proteges would be able to take it!
"When I started out as a coach, there were many who dissuaded me saying the system will not let you succeed. But I feel it is important to keep pushing. I saw ourselves as world beaters and I wanted to prove the sceptics wrong," he was quoted as saying by Firstpost.
---
You May Also Like: A Behind the Scenes Look at How Gopichand Prepared P V Sindhu to Win Big at Rio
---
3. Pradeep Kumar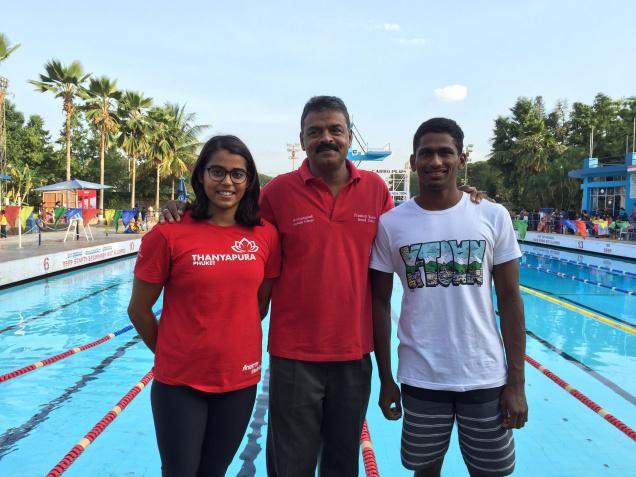 Unassuming S Pradeep Kumar has been the face of Indian swimming for a long time – not as a swimmer but as the coach guiding young and upcoming swimmers of different age groups into the Indian teams for various international competitions.
In 1986, as a young swimming coach, Kumar left Palode, a remote hamlet near Thiruvananthapuram, to chase his dreams in Bengaluru. Armed with determination, sincerity and passion to fight a flawed system, he charted a new course for Indian swimming at Bengaluru's Basavanagudi Aquatic Club (BAC), working tirelessly for nearly three decades. Once the lone coach at BAC, Pradeep now heads a group of 17 mentors who have overseen the training of budding Indian swimmers. These include the swimmers who represented India at Rio – Sajan Prakash and Shivani Kataria – and four Arjuna awardees – Nisha, Abhijit J, Rehan, and Prasanta Karmakar.
The veteran may have coached swimmers to Olympic qualification, but he derives more joy from watching underdogs triumph. Speaking to The Hindu in an interview, he said:
"It's been a fantastic journey. It has seen a lot of sound and fury, to borrow from Shakespeare. As a coach, you go through a lot of emotional stress. You cry when your swimmers lose, and you're overjoyed when they win. However, my happiest moment has always been seeing some children who have never won a medal finally get on the podium."
4. Bishweshwar Nandi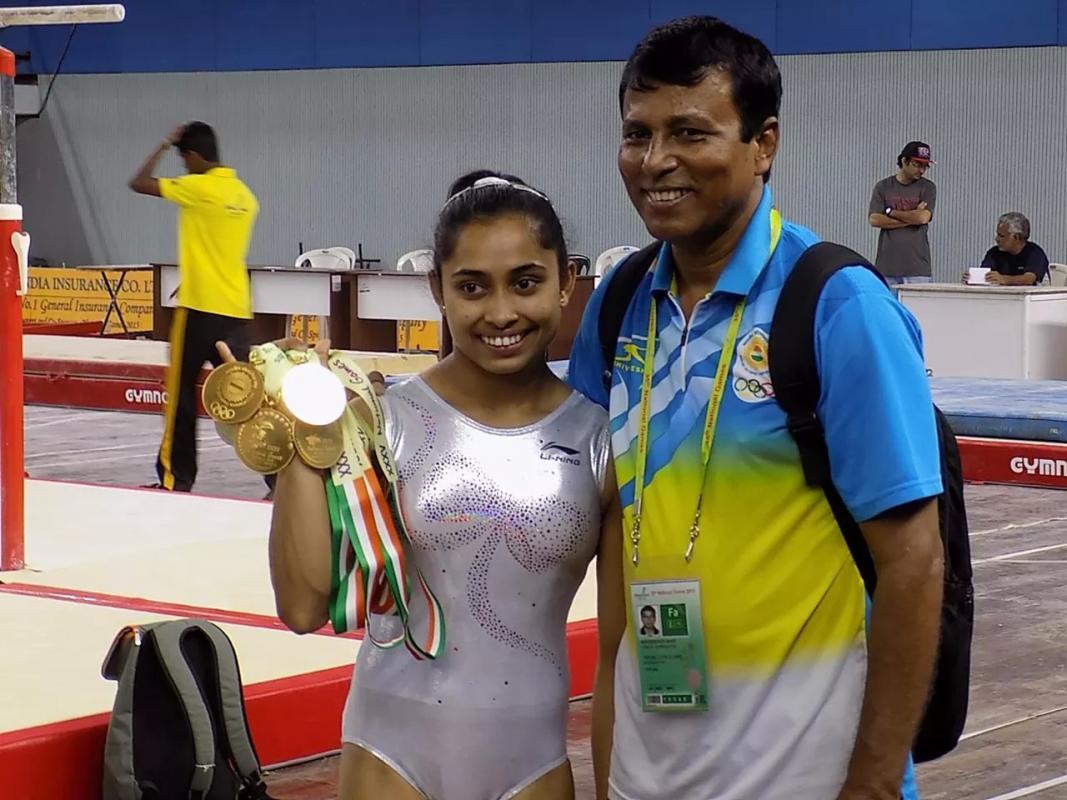 Till recently, Bishweshwar Nandi had one key prize to show off – his student Dipa Karmakar, who has been making waves in Indian sports with her path-breaking gymnastic feats. Now, he has another feather in his cap – the 2016 Dronacharya award.
Not only did Nandi spot Dipa's talent, he also helped her train for the dangerous Produnova vault event once she was firm about her choice. Nandi went the extra mile many a time – travelling to Delhi with Dipa several time for her training and not sparing any efforts to acquire expensive equipment for her with the government's aid. His efforts paid off when Dipa became the first Indian to ever qualify for a gymnastics event at the Rio Olympics.When Dipa lost the bronze by the tiniest of margins, it was an equally crestfallen Nandi who comforted his inconsolable student.
Nandi was himself an accomplished gymnast in the 1980s, winning the national championship five times and representing India in the 1982 Asian Games. In a Times of India interview, Nandi said:
"I remain unfazed by criticism as well as any recognition. I'm more comfortable working with my wards in the gymnasium. Nothing is more rewarding than seeing a gymnast perfect a routine and win laurels for the country. My mission is to discover more Dipas and bring them into spotlight."
5. Nagapuri Ramesh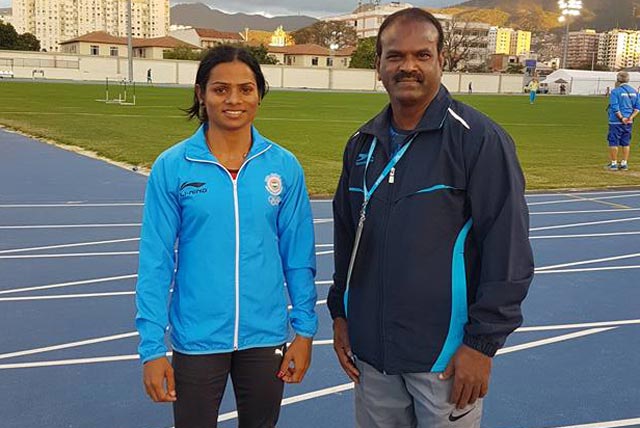 Hyderabad's Nagapuri Ramesh has been churning out champions on the athletics track and sports field for over 15 years. Though his passion for athletics earned him a name at the state and national levels, Ramesh, who once worked with Kakatiya High School in Warangal as a physical education teacher, never planned his career as a national coach. A direct recruitment in the Sports Authority of India (SAI) Hyderabad for topping the diploma course in 1991 changed Ramesh's life. The next few years were fruitful for him as he produced some excellent athletes like M Madhavi, long jump winner at the Junior Asian Championship in Delhi in 1996.
Ramesh spent months on end away from his family so that he could hone the skills of some of India's best sprinters. His efforts have been instrumental in shaping several Olympians, most notably Dutee Chand, who became the first Indian to achieve the qualifying mark for the women's 100 metres at the just-concluded Rio Games. In fact, Ramesh has mentored Dutee through a punishing ordeal arising out of hyperandrogenism and put her back on track.
During the 2000 Sydney Olympics, Ramesh was the fitness trainer of the Indian hockey team where Mukesh Kumar scored the fastest goal — in 30 seconds — in the opener against Australia. He was also the personal fitness trainer for cricketer VVS Laxman when the latter scored an epic 281 in Kolkata, which helped India pull off a memorable come-from-behind victory against Australia. Speaking to the Deccan Chronicle, he said:
"I am thankful to my wife and daughters who have put up with my busy schedule for a decade-and-a-half. The athletics season runs from January to December and one has to be on the move all the time. I have spent more time at the National Institute of Sports in Patiala than at home but my family is supportive."
---
You May Also Like: In Azamgarh, One Coach Nurtures the Dreams of 18 Girl Wrestlers to Help India Win at the Olympics
---
6. Ramakant Achrekar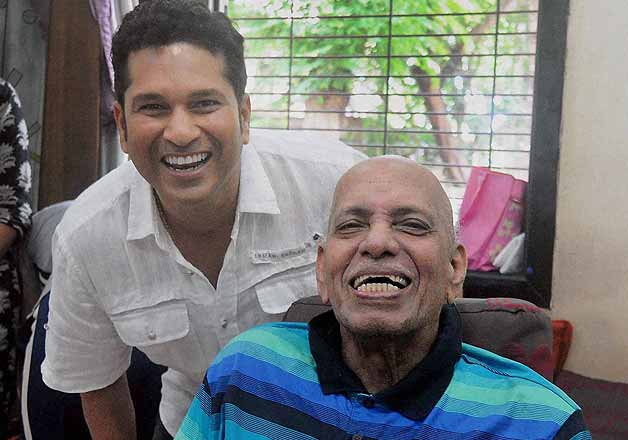 If there's one photograph that Sachin Tendulkar would have loved to display on his wall at home, it would probably be an image of himself sitting behind Ramakant Achrekar while the coach rode his Lambretta to take him from one match to another in the mid-1980s. The legendary batsman has even tweeted a picture where he is seen bowing down to his beloved coach as a mark of unwavering respect.
Born in Maharashtra, Achrekar quickly found out that he was not cut out for playing the game. After a few initial failures, he moved on to a higher aspect of the game – coaching. In 1964, he began coaching with full zest, determined to mould India's future heroes, and he has never looked back. Based out of Mumbai's Shivaji Park, Achrekar began the gruelling training of some of India's best cricketers, determined to shape them into world class sportsmen. The results are there for everyone to see. He was awarded the Dronacharya Award in 1990 and the Padma Shri in 2010 for his outstanding contribution to Indian cricket.
Remembering the defining moment of his cricketing career, Tendulkar once said that it was the time when Achrekar slapped him for skipping a practice scheduled for him at Shivaji Park and instead going off to Wankhede Stadium to cheer his school playing in a final.
"When we were leaving the stadium, my friend and I saw Sir near the dressing room. We thought of greeting him but he was angry and produced his famous "late cut" on my cheek. I had a tiffin box in my hand and it flew in typical Hindi movie style and I juggled to catch it. It was then that he told me, 'If you concentrate on your own game, one day people will come and clap for you'. I think that was the defining moment of my cricketing career. I also remember how Sir would keep a coin as a reward to those who could get me out at the nets. I still have all those coins," said the cricket legend.
7. Mahavir Singh Phogat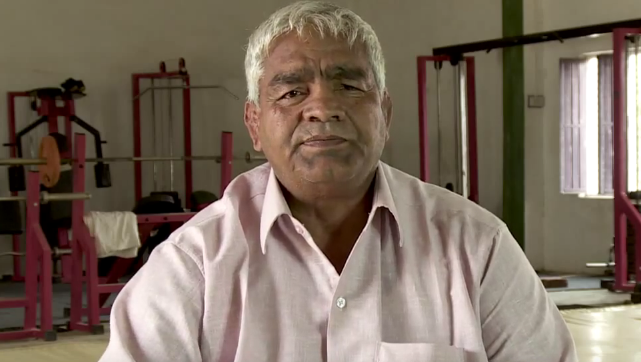 A once-promising wrestler from Delhi's famed Chandgi Ram Akhada, Mahavir Singh Phogat has provided the country's wrestling contingent with almost half a dozen top notch grapplers. His daughters and nieces – Babita, Geeta, Ritu, Sangita, Vinesh, and Priyanka –are scripting a revolution in Haryana with their wrestling exploits
A former member of India's national wrestling team, Phogat's love for his girls is reflected not just in words but in his actions too. He quit his job to train his daughters for the Commonwealth Games. He has also built a gymnasium in a large hall loaned to the girls by a local college and bought high-tech gym equipment that the girls use to train. His hard work and perseverance paid off when Geeta won gold and Babita won silver in the Games held at Delhi. Two years later, they also won a bronze each in the World Championships. In 2012, Geeta became the first Indian female wrestler to compete in the Olympics and in 2014, Babita Kumari and Vinesh won gold medals at the Glasgow Commonwealth Games.
Though Vinesh's Olympic run at Rio ended in an unlucky injury, she has made the country proud with her stellar performances. Today, it isn't just Mahavir's own family, but several girls from Balali and nearby villages also, who turn to him for training. The inspiring father and coach was honoured with the Dronacharya Award in 2016 for his outstanding contribution to women's wrestling in India.
---
You May Also Like: Here's Why Mahavir Singh Phogat Totally Deserves to Have Aamir Khan Play Him in #Dangal
---
8. Kuldeep Malik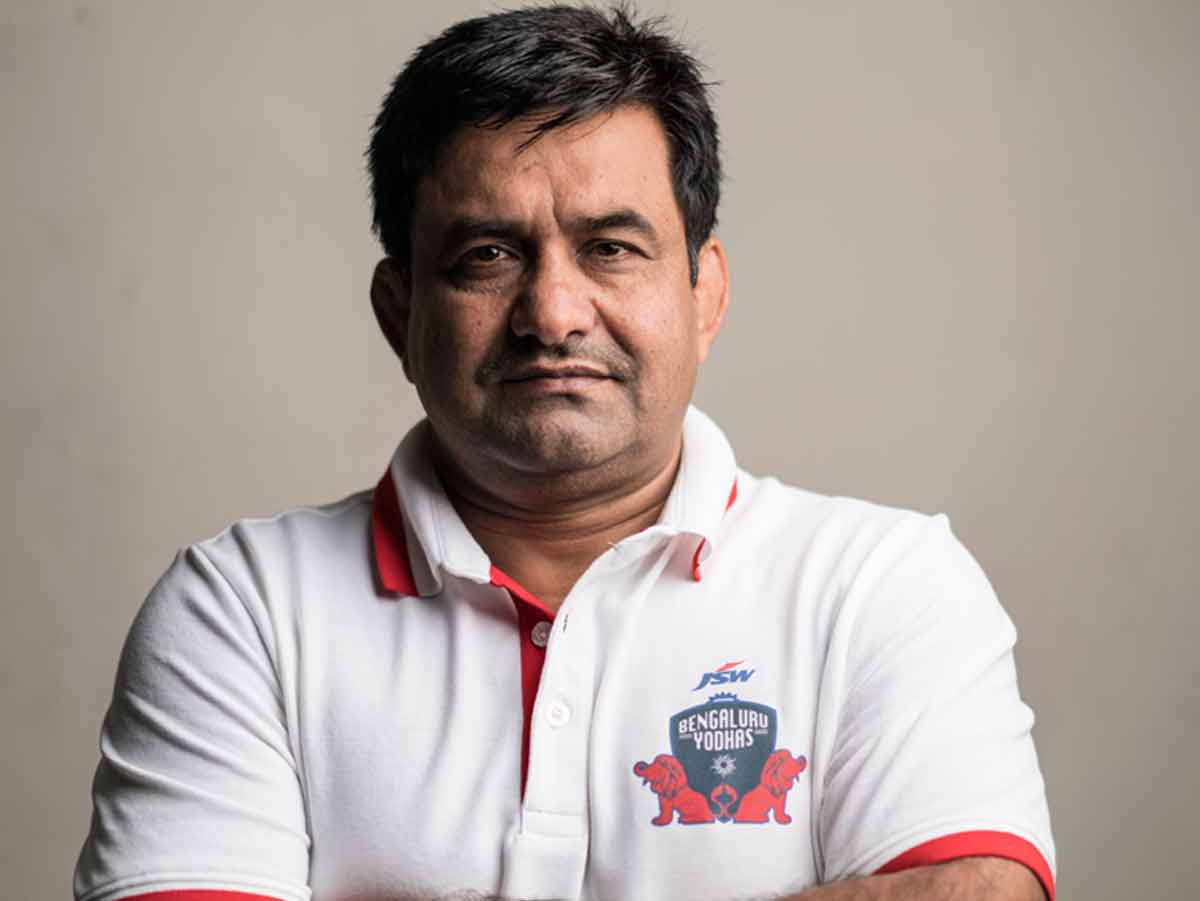 Having represented India at the 1988 Seoul Olympics, Kuldeep Malik is one of the most experienced freestyle wrestling coaches in the country. Coached by Kuldeep Malik, India's Sakshi Malik wrestled her way into history books as she claimed a bronze medal at the Rio Olympics 2016.
A Dhyan Chand Award winner, Malik served as the chief coach of the Indian women's freestyle wrestling team from 2011 to 2015. Under his watch, the women's team reaped a rich harvest of medals in continental as well as global championships. In June 2015, Malik was named chief coach of the Indian men's freestyle team and played a vital part in Narsingh Yadav's bronze medal effort at the 2015 World Wrestling Championship.
The former Olympian cherishes the moment when Sakshi won the bronze medal and waved the tri-colour while sitting on his shoulders.
"My disciple ended India's nightmare at Rio with a Bronze and the memories of the way India celebrated that medal is something I would love to carry to my grave. No amount of reward is bigger than those moments. I saw on TV that how people were celebrating Sakshi's victory and no reward is bigger than making 1.3 billion people feel proud in one go," said an elated Kuldeep Malik in a press interview.
9. Rajkumar Sharma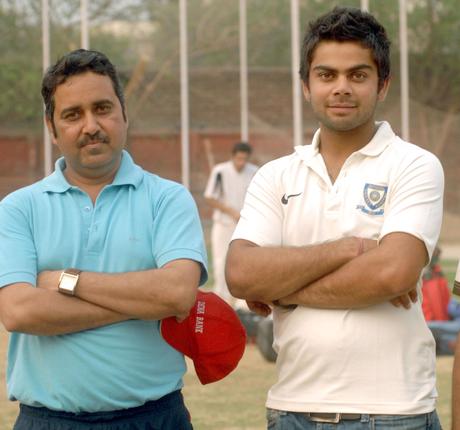 "The next time we come here, you will be getting the Dronacharya Award and I'll be applauding from the audience," Virat Kohli said to his childhood coach Rajkumar Sharma when he was conferred with the Arjuna Award in 2013 at the Rashtrapati Bhavan.
Raj Kumar Sharma, who has recently been conferred the prestigious Dronacharya award, has been Virat Kohli's coach since he was a child. He has seen Kohli grow from a chubby 10-year-old lad to a 19-year-old who led India U19 to a World Cup victory, to a fit, lean and dapper looking skipper of the Indian Test team.
Recalling Virat's first day as a 10-year-old in an interview to PTI, Sharma said, "I still remember the day when a 10-year-old Virat came to my coaching camp. Today, as an Indian captain, when he comes for a net session, I don't find any difference. He is still the same old little Virat for me. Nothing has changed for him."
For Sharma, his job as a coach is not over yet and his current focus is on producing the next batch of good competent cricketers who will catch the attention of the cricket lovers.
Kohli acknowledged his debt to his mentor when he tweeted his congratulatory message to his childhood coach, "Congratulations Raj Kumar Sir. All the hard work behind the bigger picture never gets noticed."
10. Satpal Singh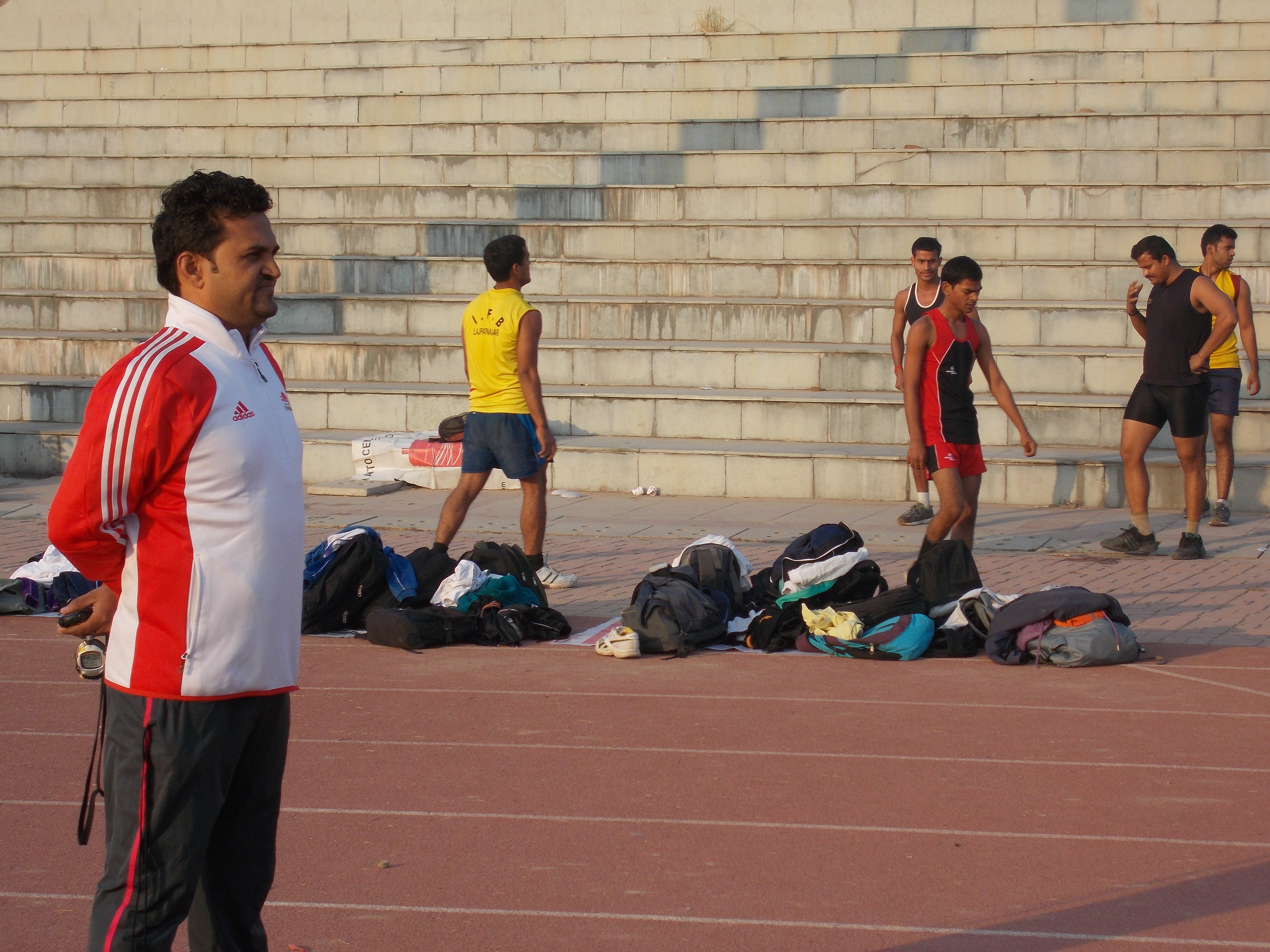 At 33 years of age, Satpal Singh became the youngest ever Dronacharya awardee. For the past eight years he has helped the Indian para-athletics contingent garner over 80 international medals across events such as Commonwealth, Asian and Paralympic Games. He was the athletics coach at the 2010 Asian Para Games in Guangzhou, China, where India won one gold and four silver medals. At the International Blind Sports Federation World Championship in Turkey last year, the team won one silver and four bronze medals. Singh also has the distinction of coaching two Arjuna awardees — Jagseet Singh and Ram Karan Singh — in 2010.
Singh, who has been a cornerstone for the success of Indian para-athletes, has not been paid a single penny for his achievements till date. Unable to find sponsors for their participation in events held abroad, many para athletes would not have been able to compete at these events if not for Singh, who paid for their equipment, travel and food expenses out of his own pocket.
In an interview to Noida's community radio station, Salaam Namaste, he said:
"I choose to train para athletes because somehow I feel that coaches hardly pay attention to persons with disabilities. I encourage them to compete with normal athletes. Irrespective of whether an athlete is blind or not, all of them should train together."
---
This Teacher's Day, The Better India is supporting a bunch of passionate teachers who want to make a difference in the lives of street kids and help them get access to good quality education too. You can do your bit to help India's first registered "Signal School" help 36 kids who have never been to school before, study and learn like all of us.
Unable to view the above button? Click here
---
Like this story? Have something to share? Email: contact@thebetterindia.com, or join us on Facebook and Twitter (@thebetterindia). To get positive news on WhatsApp, just send 'Start' to 090 2900 3600 via WhatsApp.