Project Artzaadi is bringing together artists from India and Pakistan to create stunning works of art with the aim of building a community where art is the only identity people share.
Artzaadi is a collaborative project curated by Open Sky that brings together various names from the art scenes of India and Pakistan. Our aim is to build bridges through our art, and break barriers that have been carried forward from generation to generation, and haven't really been challenged.
The project, which is part of Open Sky's Project Azaadi 2.0, comprises of artwork from artists and story-writers from both the Countries.
We intend to build a community where art and artists are the only identity we share.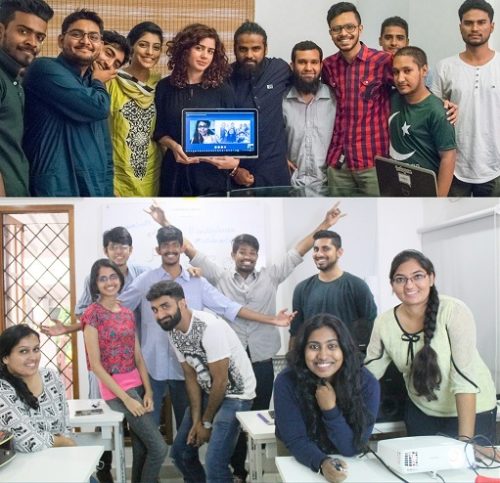 Below are two collaborative projects put together by artists and poets from the two countries.
Best Friends
Poem by Pratyusha Pangari from India
Artwork by Maaz Jan from Pakistan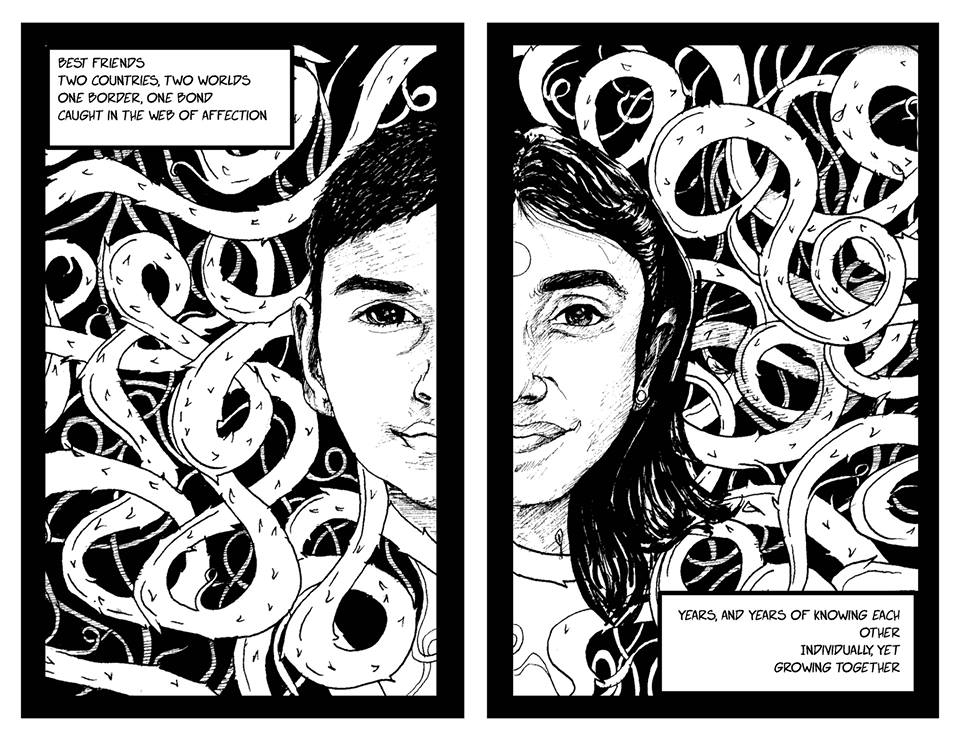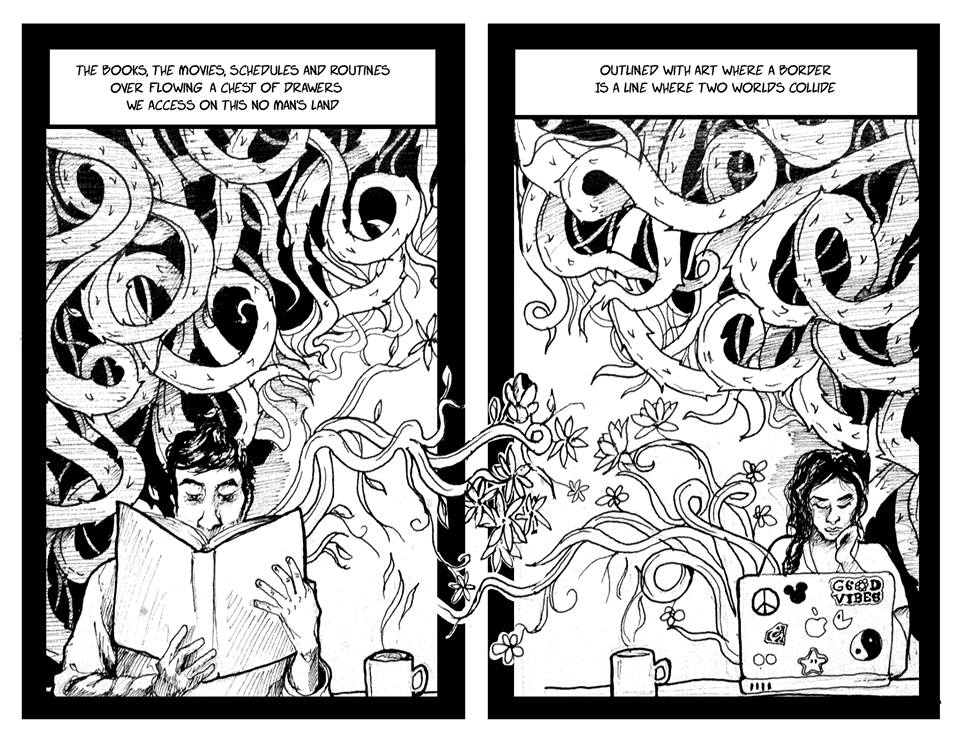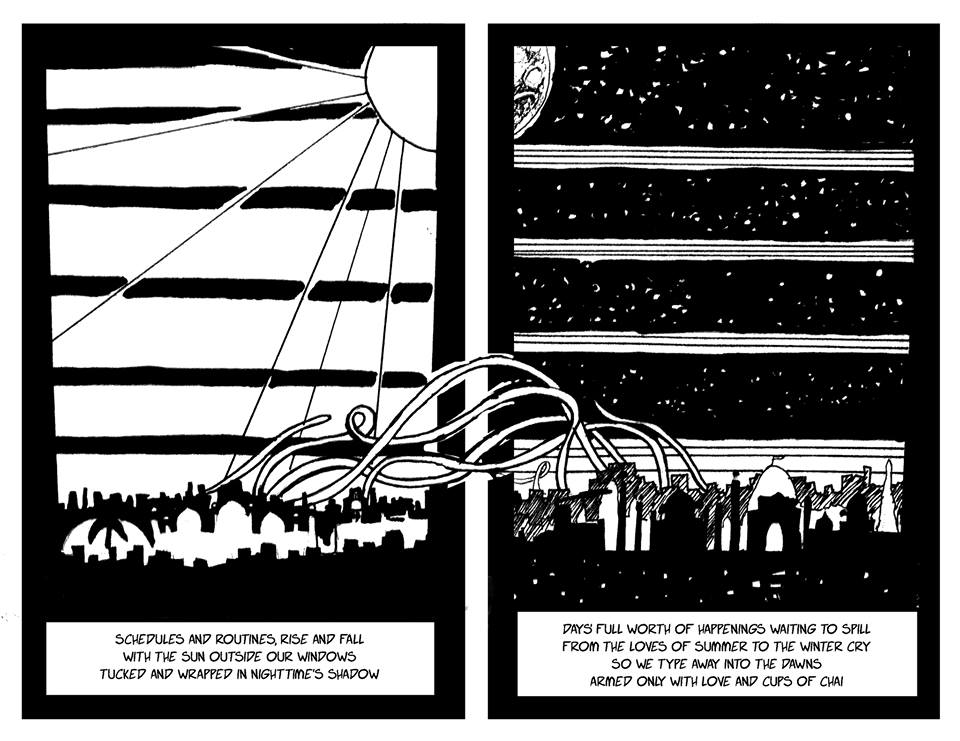 Two countries, two worlds
One border, one bond
Caught in the web of affection
Years, and years of knowing each other
Individually, yet
Growing together
The books, the movies, schedules and routines
Overflowing a chest of drawers
We access on this no man's land
Outlined with art where a border
Is a line where two worlds collide
Schedules and routines, rise and fall
With the sun outside our windows
Tucked and wrapped in nighttime's shadow
Days' full worth of happenings waiting to spill
From the loves of summer to the winter cry
So we type away into the dawns
Armed only with love and cups of chai.
Chai Kahaani
Poem by Sarah Ansari from Pakistan
Artwork by Pratyusha Pangari from India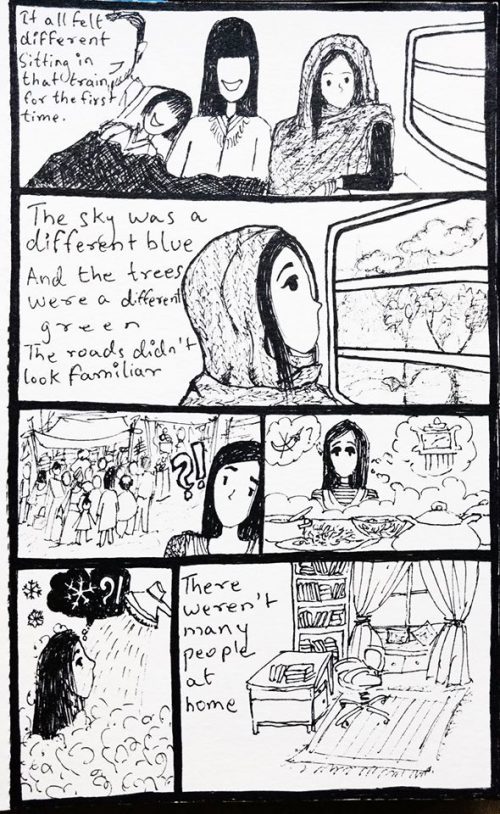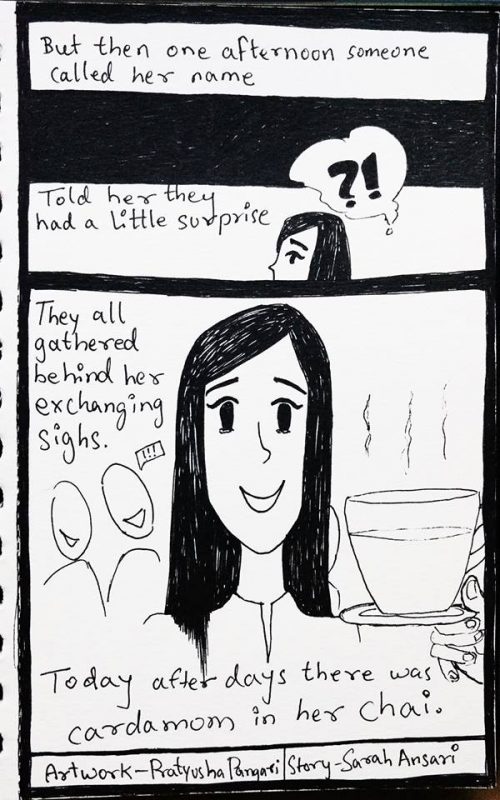 It all felt different
Sitting in that train for the first time

The cabin full of laughing in-laws

Taking her home to the other side

It all felt different

The sky was a different blue

And the trees were a different green

The roads didn't look familiar

The wind didn't feel very cool

It all felt different

The shops seemed crowded

The language felt unfamiliar

The smiles were all welcoming

But nothing felt dear
It all felt different

The food was a little bland

The water too cold

The dinner was too early

There weren't many people at home
But then one afternoon someone called her name
Told her they had a little surprise
They should have realized that she might have been shy
A lot of excited eyes with very bright smiles
They all gathered behind her exchanging sighs
Today, after days, there was cardamom in her chai.
Team Open Sky would love to meet & interact with artists of different genre, if you are one among them then reach out to us at openskyslam@gmail.com
Like this story? Or have something to share? Write to us: contact@thebetterindia.com, or connect with us on Facebook and Twitter.
NEW: Click here to get positive news on Whatsapp!