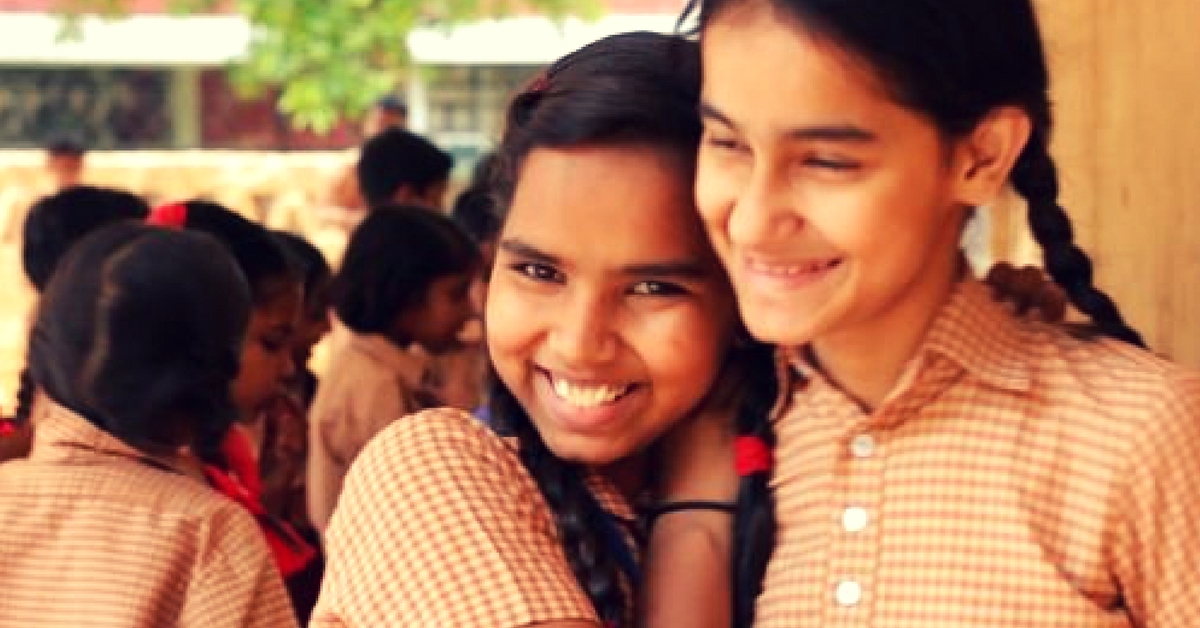 A young girl's story of her best friend demonstrates that once we look past physical or intellectual disabilities, we're not that different after all.
A young girl's story of her best friend demonstrates that, once we look past physical or intellectual disabilities, we're not that different after all.
I vividly remember the day we got transferred to Visakhapatnam. Upon reaching there, the gentle breeze, the setting sun and the greenery mesmerised me. I wandered into the garden of our bungalow when suddenly, I heard squeals of animated laughter. Turning around, I found my first friend amidst the unfamiliar surroundings. There she was, waving to me from the garden next door: Atreyee. I was eager to make friends, so I jumped in glee and wasted no time in running towards her. She was sitting on a chair with her mother by her side.
The awkward way in which she waved to me bewildered me a little, but I was too happy at having found a friend to pay much attention.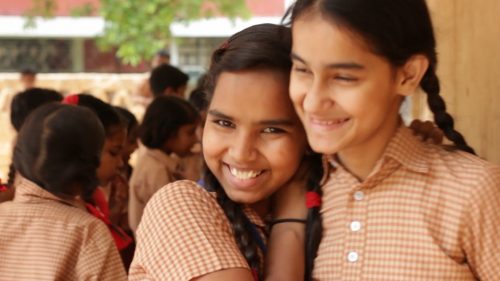 Source: Amrit Foundation of India
The next day, I went to play with her after school. I had not seen Atreyee in my new school so I asked aunty and came to know that she went to some other school. I went inside her room, eager to play ludo with her. She was happy to see me too. During the game, I noticed that she was having difficulty in shaking the dice and her words were sometimes slurred. Later, when aunty made us a snack, Atreyee took her hand and aunty had to support her to walk to the table and sit on a chair. I wondered why aunty had to help her to walk and sit…
Days went by and finally, I decided to ask my mother about Atreyee's unusual behaviour. It was then that I came to know something which was a big blow to me at that tender age: my mother told me that Atreyee has Cerebral Palsy.
Cerebral Palsy is a neurological disorder caused by a non-progressive brain injury or malformation that occurs either when a child's brain is under development or during birth. It affects body movement, muscle control and coordination, muscle tone, reflex, posture and balance. It also affects fine motor skills, gross motor skills and oral motor functioning. The extent of physical impairment varies from person to person. Simple tasks such as walking, sitting or tying a shoe lace may be difficult. The disorder is sometimes also includes vision or hearing impairment. It is incurable as brain damage cannot be fixed.
There are three main types of Cerebral Palsy:
Spastic: muscles appear weak and stiff; this is also the most common form of Cerebral Palsy
Athetoid / Dyskinetic: this type is characterized by involuntary movements
Ataxic: this type is characterized by shaky movements, affecting the sense of positioning in space and making it hard to balance or coordinate movement.
Atreyee had Ataxic Cerebral Palsy. It made me want to be a friend to her more than ever.
Of course, at the time, I was too young to fully understand this definition. However, what I did realise back then was that the things I took for granted – being able to run, jump and roll around in the grass – were more difficult, if not impossible, for Atreyee to do.
My parents advised me to behave normally with her; to not show pity but treat her at par with others. That would boost her courage and empower her in the days to come. I had endless questions for them and to each, I had an answer to the extent of my parents' knowledge of Cerebral Palsy.
Grasping whatever I could, I wanted to help Atreyee in my own way.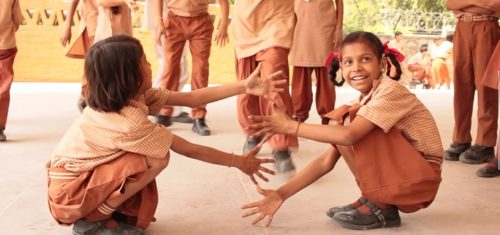 Source: Amrit Foundation of India
Now, I fully understand the vulnerability of those dealing with Cerebral Palsy. There is no cure and treatment is a lifelong process focused on the management of associated conditions. The earlier treatment is started, the more successful it will turn out to be. The various therapies in this regard include speech therapy, water therapy, massage therapy and occupational therapy. Communication aids, home programmes and, at times, surgery help a lot. All these should basically entail fitness and goal directed training. Medication includes mainly anticonvulsants.
The therapy and medication jointly aim to improve the physical, mental and psychological well-being of the individual.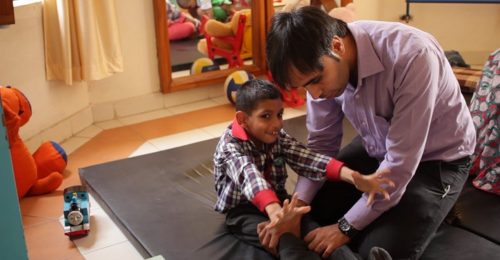 Source: Amrit Foundation of India
Once I learnt that Atreyee had Cerebral Palsy, I started to notice how often she went to various doctors, and how often therapists visited her home to put her through rigorous training programs. Whilst I played outside in the garden, carefree, I marveled at her patience and the tenacity she showed when developing her skills, mastering the tremor that shook her arms and legs.
Sometimes I did get annoyed when I suggested a game of hide and seek and Atreyee couldn't join because her mother wasn't around to help her move; or when she slurred her words so much that I couldn't understand what she was saying. But that did not prevent Atreyee from being the best friend one could hope for: her laughter was so innocent and infectious that it removed all sadness instantly. She told jokes so well that I would roll around on the floor laughing, and she came up with the best new games. Atreyee was not only my first friend in Visakhapatnam, but also my best.
To help children like Atreyee get the help they need to overcome their challenges and fulfill their potential, please support Amrit Foundation of India with a small donation
About the author: Godhuli volunteers at the Amrit Foundation of India and is a graduate in B.Com. (Hons.) with specialisation in Accountancy and Finance from St. Xavier's College, Kolkata; currently pursuing MBA (Rural Management) from Xavier Institute of Management, Bhubaneswar. She and her team were recently declared as the winners of the Runway Social Business Plan Competition hosted as a part of Impact Conclave 2016. She has a keen interest in the use of analytics and big data as a tool for understanding the feedback loops between insights from data-driven analyses and the policy-making process across the world.
Featured image for representation only. Source: Amrit Foundation of India
Like this story? Or have something to share? Write to us:contact@thebetterindia.com, or connect with us on Facebook and Twitter(@thebetterindia).