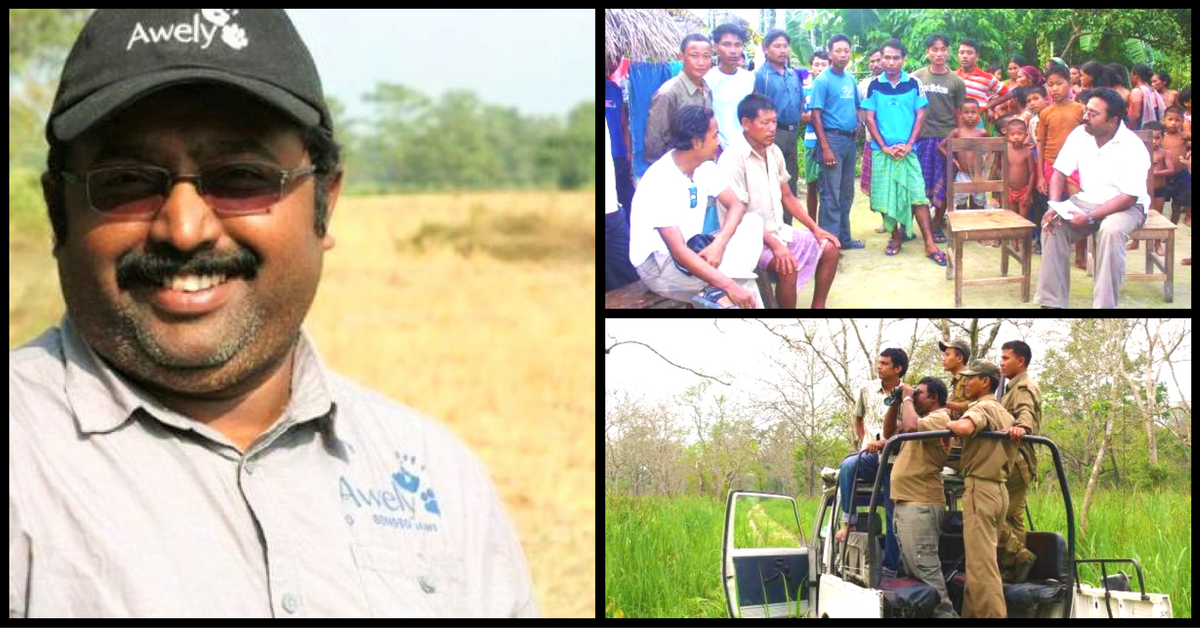 An ardent conservationist, Bibhuti Lahkar has been working tirelessly to save the unique biodiversity of Manas National Park for close to 20 years. He is also the first Asian to be nominated by the IUCN for their prestigious 'Heritage Heroes' Awards 2016!
"The wildlife and its habitat cannot speak, so we must and we will." – Theodore Roosevelt
Formed in 1948, the International Union for Conservation of Nature (IUCN) is the global authority on the conservation of natural heritage sites and provides measures to safeguard them.
One of India's most committed conservation workers, Assam ecologist Dr Bibhuti Lahkar has become the first Asian to be nominated for IUCN's prestigious 'Heritage Heroes Award'. This award recognises the outstanding efforts of conservationists around the world in making a difference to the conservation of World Heritage sites in challenging situations.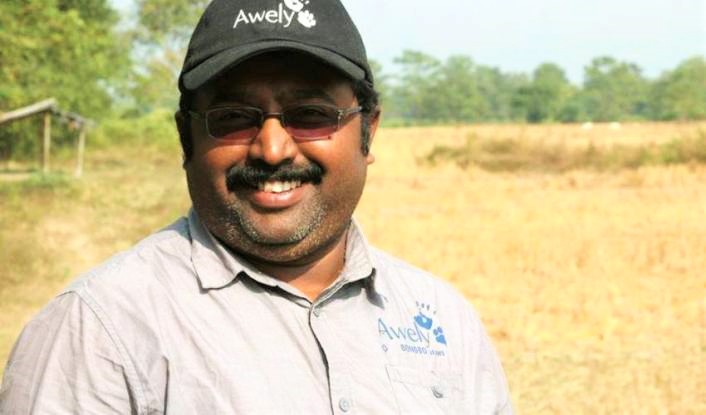 An ardent conservationist, Lahkar has been working tirelessly to save the grasslands, flora and fauna of Manas National Park for close to 20 years. This national park, nestled in the Himalayan foothills of Assam, is one of the first reserves included under Project Tiger in 1973.
It is also the only landscape in the world where verdant Terai grasslands merge with pristine Bhabar grasslands to create unique and diverse habitats that ascend from swampy foothills to the forest clad slopes of the Himalayas. The last population of Pygmy Hogs survives in the wilds of Manas and nowhere else in the world.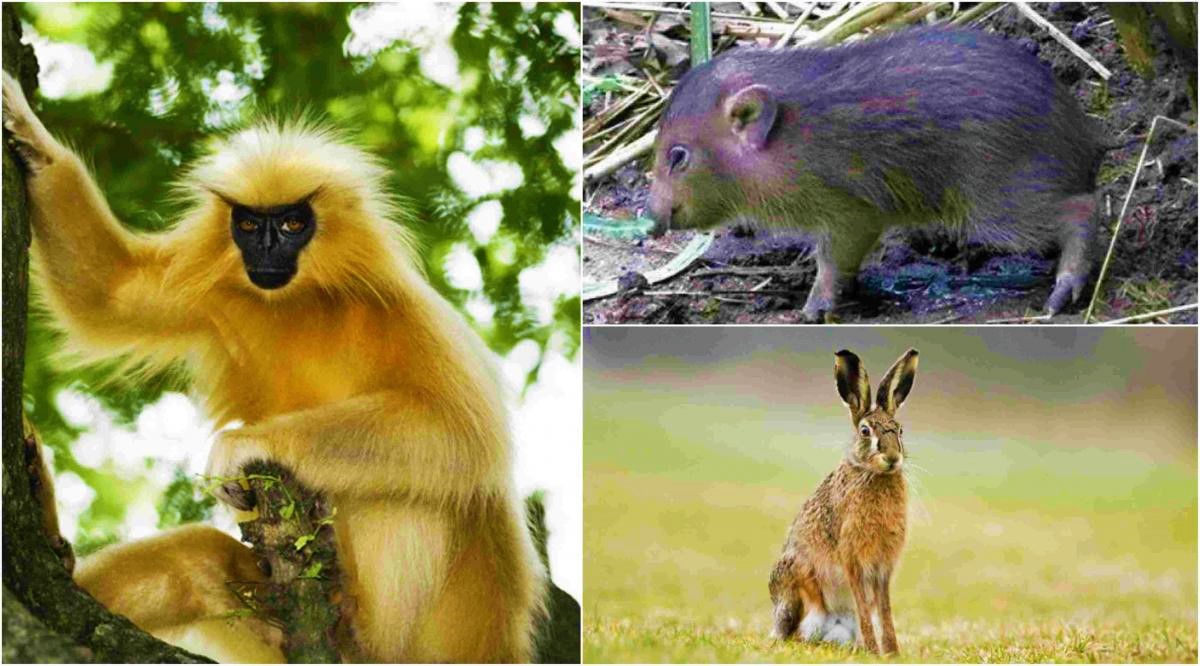 In the two decades of his association with Manas as a biodiversity conservation specialist, Lahkar has worked hard to improve the park's fortunes. His journey as a conservationist began as a volunteer for the NGO Araanyak in 1993. Around the same time, in 1992, Manas was put on UNESCO World Heritage Sites' endangered list, following large-scale destruction of habitats, wildlife and park infrastructure during the turbulent days of militancy in the late 1980s.
In 1999, Lahkar started working in the National Park as part of his PhD, focusing on the management of grasslands of Manas. This work meant that he had to stay near the park and traverse a landscape that was still greatly ravaged by activities of militant groups operating in the area. It also meant that the then young student had to build ties not just with forest personnel in Manas but also with local residents who were wary of strangers.
---
You May Also Like: Locals in These Tiny Arunachal Villages Are Taking Huge Steps to Save the Endangered Red Panda
---
Being the first and only link connecting Manas with environmental scholars, Lahkar had no example to guide him in his work. So he drew his own roadmap to support local communities and bring positive changes on the ground.
Working to engage the people of Manas in wildlife protection, he single-handedly started training local youth in wildlife monitoring and ecotourism. Today, the youngsters he trained are engaged in ecotourism ventures that protect Manas' wildlife and support their families.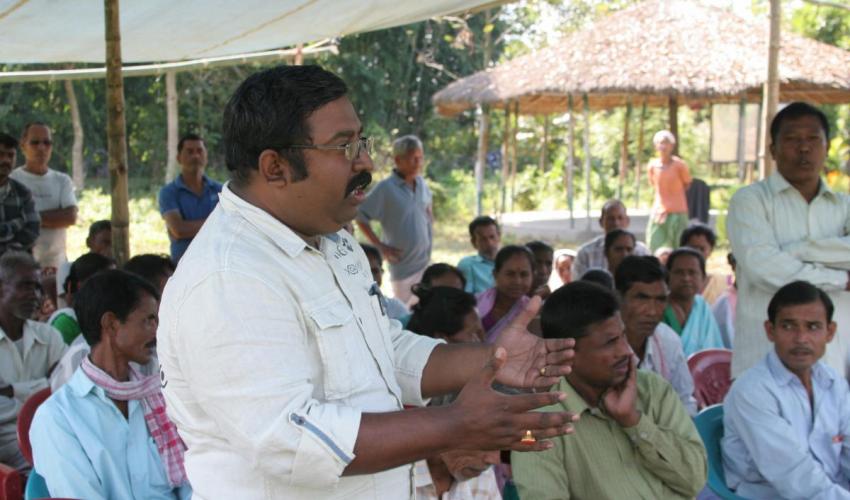 In his next step, Lahkar constantly moved around holding meetings and workshops with various stakeholders at places where wildlife was particularly vulnerable. At these meetings, locals were made aware about the value of Manas as a natural World Heritage site and discussions were held to find solutions that would help both the threatened wildlife and the locals of Manas.
Explaining why he gave priority to these meetings, Lahkar says:
"We needed, and still need, more conservationists so that our future generations can see tigers and rhinos, in real and not in pictures. "
A little known fact is that Lahkar also played a critical role in the rehabilitation of surrendered poachers, enabling them to lead dignified and socially meaningful lives.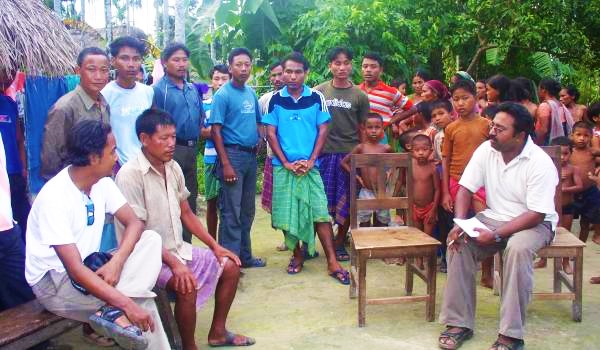 Along with his team, Lahkar trained ex-poachers, hunters and members of local grassroots NGOs (almost 600 in number). These poachers-turned-conservationists are now helping the forest department in patrolling and protecting the Manas National Park.
Next, knowing that income avenues in Manas were scanty, Lahkar decided to empower the local communities. He focused on women and offered them regular and sustainable income opportunities. He encouraged the women to form self-help groups that would engage in alternative livelihoods such as food processing, weaving and fishing.
In 2008, he completed his Ph.D. on grassland ecology and management in Manas National Park. Still working to reduce the conflicts between villagers and elephants in this park, he oversaw the installation of a 14-km long electric fence to safeguard around 1,000 economically weak households from elephant attacks in the buffer zone of the park. No casualty of humans or elephants has been recorded since it was installed in 2013!
Lahkar was also instrumental in connecting Manas Wildlife Sanctuary with the Royal Manas National Park in Bhutan. As a result, a system of transboundary wildlife monitoring now supports management in the entire Manas natural area that spreads across India and Bhutan.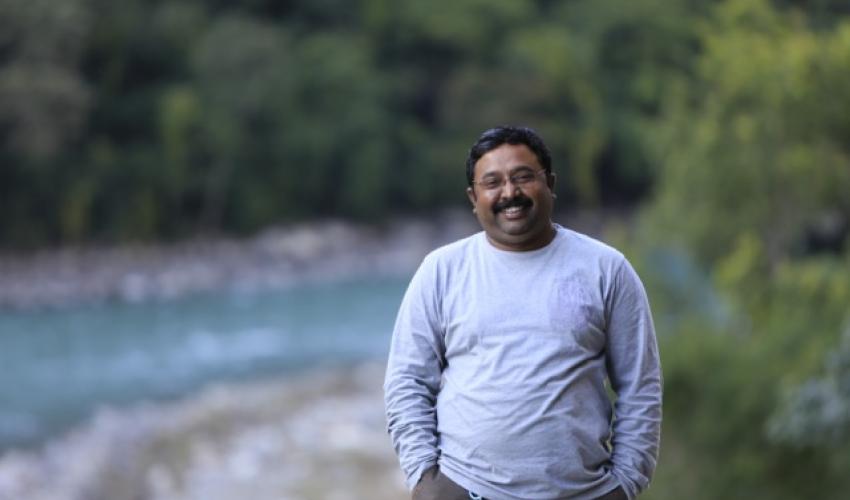 He also conducted the first GIS surveys of the park, with his research findings and recommendations becoming a critical component in the Manas Tiger Conservation Plan.
One of the tangible outcomes of this low-profile conservationist's efforts, along with his team and key forest department personnel, was that Manas National Park was removed from the list of 'World Heritage in Danger' in 2011. Today, Manas National Park is a thriving model of effective strategic interventions and community participation.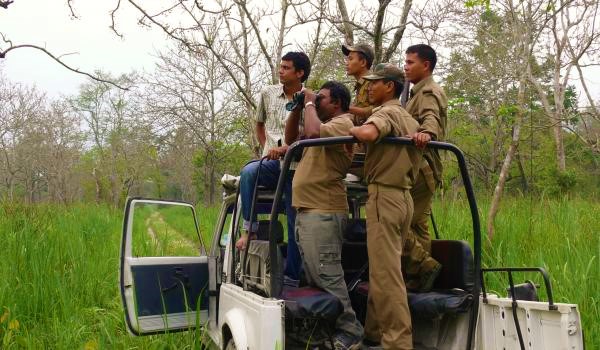 With more than two decades' experience in the Manas landscape, it is no surprise Lahkar is considered a key figure across the globe in grassland ecology, wildlife monitoring, environmental education, human-wildlife conflict mitigation, and empowering local communities. The close relationships he shares with the different stakeholders in the region are a great asset in his continuing efforts to protect one of India's most unique biodiversity hotspots from threats. He is currently developing a nursery in the Panbari area of Manas National Park with the help of local communities.
---
You May Also Like: This Is One of India's Best Conservation Efforts as per National Geographic Society. Find Out Why!
---
On a personal level, Lahkar enjoys watching comedies and thrillers, listening to Assamese folk music and reading short stories, especially on travel. Reacting to the news of his nomination for the 2016 Heritage Heroes award, Lahkar said:
"Conservation is my passion and Manas is my love. I have never worked for conservation of Manas to get an award. I am personally attached to Manas, as Manas has given me everything – my PhD, my identity in the conservation world and my life partner, Namita. My nomination will help to focus on community conservation practices and wildlife, landscape of Manas in the forthcoming IUCN Congress."
Lahkar is among five conservationists from across the globe (others are Bantu Lukambo and Josue Kambasu Mukura of Virunga National Park in Democratic Republic of the Congo, and Yulia Naberezhnaya and Andrey Rudomahka of the Western Caucasus in Russian Federation) to be nominated for this year's Heritage Heroes Award. This year, three Heritage Heroes will be awarded at the Congress, including the one who will receive a People's Choice award following an online voting campaign from August 24 to 31. The winners will then be awarded at the IUCN World Conservation Congress in Hawaii from September 1 to 10.
You can vote here to choose self-confessed conservationist and guardian of Manas, Bibhuti Lahkar, as a Heritage Hero.
Like this story? Have something to share? Email: contact@thebetterindia.com, or join us on Facebook and Twitter (@thebetterindia). To get positive news on WhatsApp, just send 'Start' to 090 2900 3600 via WhatsApp.