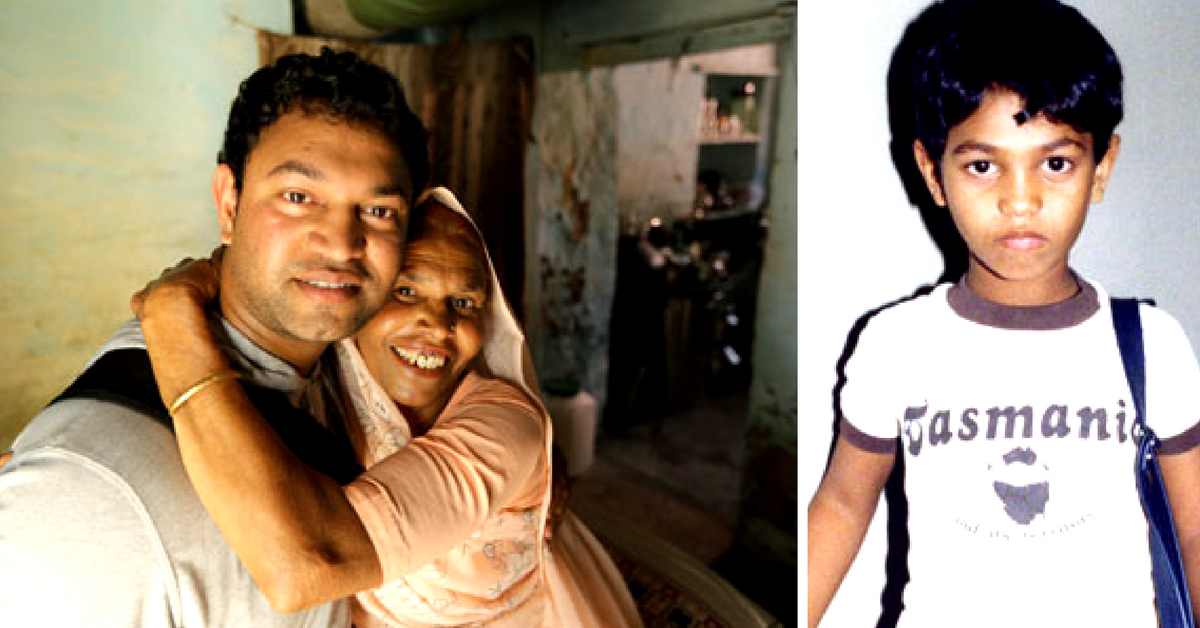 Separated from his older brother at a train station in 1986, 5-year-old Saroo found himself lost in the slums of Calcutta. A quarter of a century later, now settled in Australia, he painstakingly searched for his family using Google Earth and, incredible as it may sound, found his way home.
Separated from his older brother at a train station in 1986, 5-year-old Saroo found himself lost in the slums of Calcutta. A quarter of a century later, now settled in Australia, he painstakingly searched for his family using Google Earth and, incredible as it may sound, found his way home. Read this amazing true story of hope, determination and, yes, the power of technology.
For 5-year-old Saroo Munshi Khan, home was a tiny mud-brick house with a tin roof. His mother, abandoned by her husband two years ago, would work long hours carrying bricks and cement at construction sites to feed her three sons and baby daughter – Guddu, Kallu, Saroo and Shekila. Guddu, then aged 9, had assumed his role as the man of the house and the three brothers had learnt to get by –sometimes doing small jobs like sweeping, sometimes stealing food, and sometimes resorting to begging.
The siblings didn't go to school. While Guddu spent his days searching the passenger trains that ran close by for fallen coins, Saroo spent most of his time looking after his baby sister Shekila. In the meantime, Kallu scrounged for food.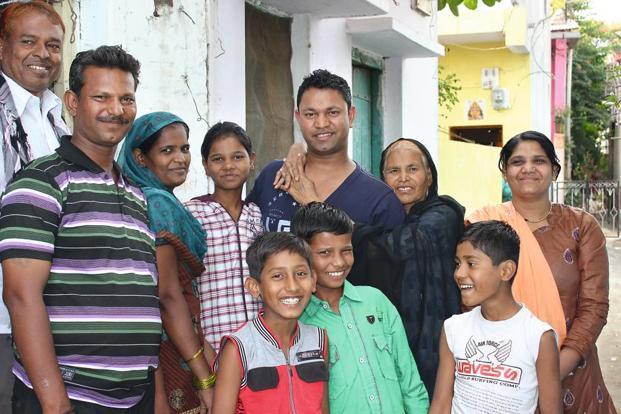 Early one evening, Guddu let his little brother Saroo come along on one of his excursions to look for food or coins people may have dropped in the railway compartments. Saroo rode on the back of his brother's rickety bicycle before getting on a train to Burhanpur, about two hours away. The two began scouring the floorboards for money as the train pulled away. Though he only found wrappers and peanut shells, little Saroo was happy just to be with his beloved elder brother.
By the time they hopped off the train at Burhanpur, Saroo was exhausted and sleepy. Guddu led him to a bench so that Saroo could take a nap before they caught the next train back.
"I'm just going to go off and do something. Stay here. Don't go anywhere," Guddu told him.
Saroo woke up later in the night – his brother was still gone and he was all alone, other than a waiting passenger train at the platform. Assuming that Guddu must be inside the train, Saroo went in to look. Still groggy as he wandered through the waiting train, the sleepy little boy figured his brother would find him soon enough and settled back to sleep.
When Saroo woke up next, sunlight was streaming through the windows and the train was moving through lush countryside. He had no idea how long he had slept and with the landscape outside the window unrecognizable, he didn't know where he was and how to get back home. Saroo ran back and forth through the moving carriage, calling for his brother but to no avail.
In the middle of nowhere, he had no food, no money, and no idea how far he had gone or was going. Saroo later recalled that the experience was a lot like being captive in prison.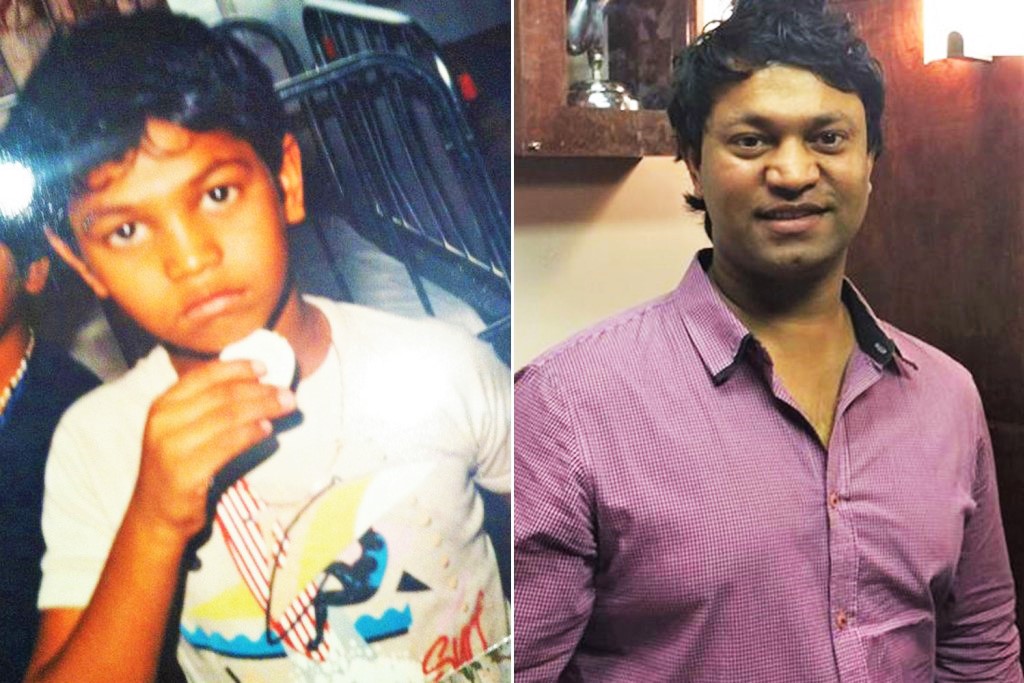 A few hours later, the train arrived at the next stop. The 5-year-old—who had never ventured unaccompanied beyond his small town— had arrived in Calcutta, India's third biggest city and notorious for its slums. Wandering alone through the bustling Howrah station, Saroo ran up to strangers pleading for help, but no one spoke Hindi. Terrified  and confused, he curled under a row of seats and went to sleep.
For the next few days, Saroo travelled in and out of Howrah by train, hoping to end up back at his hometown but only found himself in other strange places he didn't know or recognise. The little boy learned to fend for himself – subsisting on whatever he could beg from strangers or find in the trash. Once he was approached by a man who promised him food and shelter and a way back home but suspicious of his intent, Saroo trusted his instincts and ran away.
After Saroo had been living on the streets for a few weeks, a kind man, unsure as to how to help the little boy, took him to a local police station, thinking that he'd be safest there. It was 1987, the police could make no sense of "Berampur" (as Saroo pronounced Burhanpur, the only city he knew) and so Saroo was declared a lost child. The next day, Saroo was transferred to a juvenile home—a common endpoint for street children and vagrant youth. Luckily for Saroo, the Indian Society for Sponsorship and Adoption (ISSA), a nonprofit child-welfare group, often paid regular visits to the home looking for children fit for adoption.
After no one responded to his description and photo in an ISSA missing-children bulletin, Saroo was transferred to an orphanage and added to the adoption list. Cleaned up and taught how to eat with a knife and fork instead of his hands, Saroo was one day handed a little red photo album.
"This is your new family," he was told. "They will love you and they will take care of you."
John and Sue Brierley could have children of their own but they chose to adopt a lost Indian child as a way of giving back to the world. When Saroo flew down to Australia, he could not speak a word of English and neither could the Brierleys speak in Hindi. They communicated with cuddles and hugs, and some translation help from an Indian neighbour.
Accepting that he was lost and had no way of finding his way back home, Saroo knew that he had been given another chance, another life in Australia by his new parents. Not wanting to hurt them, Saroo was a good kid.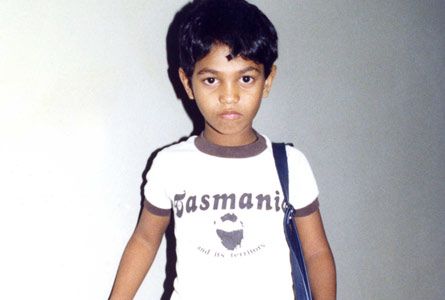 The Brierleys loved sports and would often take their new son sailing along the Tasman Sea, where he learned to swim. Despite the shock of the new lifestyle, Saroo adjusted well, picking up the language as well as the Aussie lifestyle.
However, he was privately haunted by his past. He still missed his family in India and thought of them often. As he grew older, the urge to find his roots grew stronger. He didn't know where his home was but he vaguely remembered what it looked like. He spent hours staring at the map of India on his bedroom wall. One day, he opened his laptop and launched the newly introduced software Google Earth, a virtual globe made from satellite imagery and aerial photography that provided a bird's-eye view of cities and streets on the computer screen.
Saroo knew relying on Google Earth and some hazy memories to find his home was a crazy idea. But he was going to try. Of course, finding his hometown and his family soon became the most challenging task he had ever tackled in his life.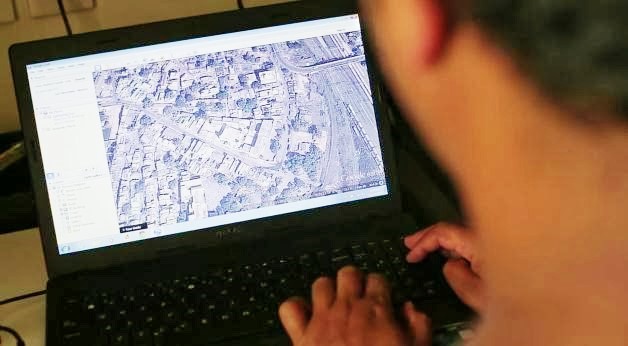 Saroo no longer remembered any Hindi, and the names on the map swam before him. He had no idea where to start. Trying to think logically, Saroo decided to follow the train tracks that led away from Calcutta, like a spiderweb crisscrossing the country. There were times when, after weeks of fruitless efforts and frustration, Saroo would give up the search. But he would return to the job, knowing that if he didn't he would regret it later.
Eventually, Saroo hit on a more effective strategy. He multiplied the time he was on the train (around 14 hours) with the speed of Indian trains and came up with a rough distance of about 1200 km.  He drew a circle on a map with its centre in Calcutta and with its radius about the rough distance he had calculated.
---
You May Also Like: From India to UK: One Engineer's 10,000 Km Journey in a Self-Designed Solar Autorickshaw
---
He found Burhanpur. He followed the path he remembered to the next station and incredibly, he soon discovered what he was looking for: the town of Khandwa. He found a Facebook group, Khandwa: My Home Town, where he left a message: " I think I am from Khandwa but I haven't seen or been back to the place for 24 years. Can anyone help me?"
He followed this up by describing and asking questions about the places he vaguely, but still, remembered. He got several responses that confirmed that his elusive hometown was indeed Khandwa.
Eleven months later, he was on a flight to India. From the hotel in Khandwa, he walked back the route to his home, almost etched in memory, even after 26 years.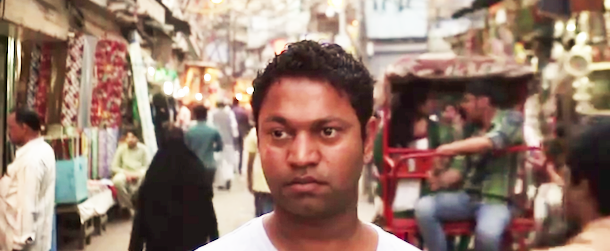 The streets were familiar yet so changed and soon, he was standing right outside his old house that stood there, abandoned. He had known this could be a possibility but he was not ready to give up, now that he was so close to finding his family.
He showed an old photo of himself to the neighbours, who told him that the family had moved. He kept showing the photo till he struck gold. A man took Saroo to meet his mother who still lived nearby. Numb at the enormity of the occasion, the mother and son recognised each other.
Although she had long feared he was dead, a fortune teller had once told Saroo's mother that she would see her son again. With that she had found strength and hope, and now, incredibly, her son was standing right in front of her!
Saroo asked about the rest of the family. He was shattered to learn that a month after he had disappeared, his older brother Guddu's body was recovered from the railway tracks. His mother never found out whether foul play was involved or whether the boy had simply slipped and fallen under a train. Kallu, married with three children, was a manager in a factory and his little sister, Shekila, was also married and had a son.
Saroo remained in Khan­dwa for 11 days, seeing his family every day, eating his favourite boyhood meals and enduring the rush of visitors coming to see the lost boy who had found his way home. Though maintaining their new relationship had its challenges, Saroo was determined to remain in touch.
Saroo had long forgotten the Hindi he knew, and his family never learnt English. They talked to each other with the help of a translator.
While his mother Fatima wanted her son to live close to home now, Saroo's life remained in Tasmania. However, as he promised his mother, he has been back to India thrice since then. He plans to visit every year if possible.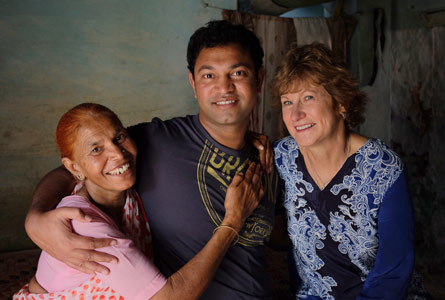 Here is a brief timeline of this incredible story.
1981: Saroo is born in Khandwa
1986: He boards the train, ends up in Kolkata
1987: He is adopted by John and Sue Brierley and grows up in Tasmania
2007:  He begins searching for his hometown using Google Earth
2011: On March 31, he finds his village on Google Earth
2012: In February, he comes to India and finds his family
When Saroo Brierley used Google Earth to find his long-lost hometown half a world away, he made global headlines. This inspiring story of survival and triumph against incredible odds is now a book, A Long Way Back (published by Penguin Books). See-Saw films (producers of the Oscar-winning 2010 film, The King's Speech) have secured the rights to make it into a movie.
The movie based on this true-life story is called Lion, and Dev Patel will be playing the lead role. Lion is all set to premiere at the Toronto International Film Festival, and will also be screened at the London Film Festival in October. It will release worldwide in November.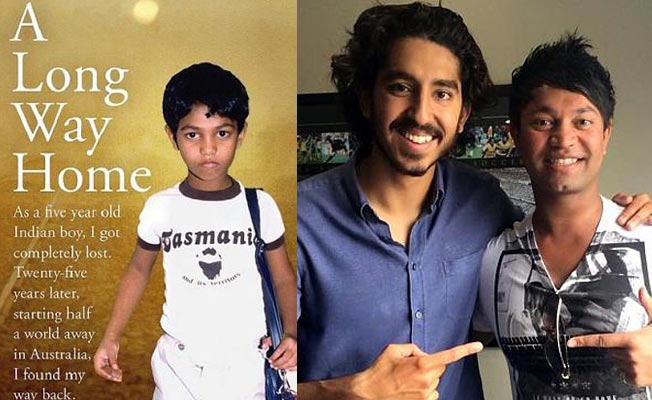 Here is the riveting trailer of the movie.
---
Also Read: TBI BLOGS: The Heartwarming Journeys of Two Single Mothers Who Adopted Daughters
---
Like this story? Have something to share? Email: contact@thebetterindia.com, or join us on Facebook and Twitter (@thebetterindia). To get positive news on WhatsApp, just send 'Start' to 090 2900 3600 via WhatsApp.
We bring stories straight from the heart of India, to inspire millions and create a wave of impact. Our positive movement is growing bigger everyday, and we would love for you to join it.
Please contribute whatever you can, every little penny helps our team in bringing you more stories that support dreams and spread hope.