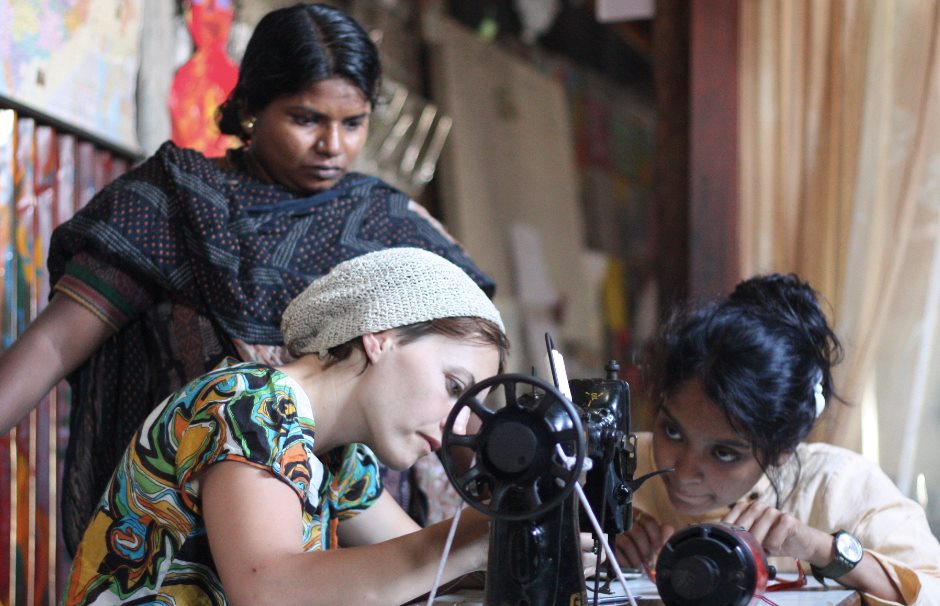 Dharavi, one of the largest slums in the world, has managed to carve out a unique identity for itself. The industrious residents of the slum have taken to recycling waste from across the country in order to eke out a living. Now, a unique initiative is helping them capitalize on their expertise and move up the value chain. Let's take a look at what Dharavi Diary is doing.
Dharavi, one of the largest slums in the world, has managed to carve out a unique identity for itself. The industrious residents of the slum have taken to recycling waste from across the country in order to eke out a living. Now, a unique initiative is helping them capitalize on their expertise and move up the value chain. Let's take a look at what Dharavi Diary is doing.
This time The Better India team got a brilliant opportunity to visit the well-known Dharavi community through a remarkable initiative of Dharavi Diary group. The project started with a bunch of youngsters with a will to make a difference through their creativity. Mr Nawneet Ranjan, a social entrepreneur and a filmmaker along with his crew started working on a documentary "Dharavi Diary" to dwell deep into their lives and to understand their needs, their struggles, their happiness and the way they live. Dharavi is Asia's largest slum with over one million people packed into a labyrinth of dark alleys. Numerous movies have been made on Dharavi in the past but this group decided to take their project to the next level and extend the idea of story telling to Slum Innovation.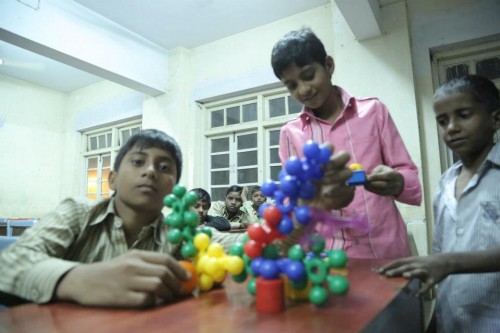 The rather infamous Dharavi is the green heart of the great city of Mumbai wherein majorities of the people in the slum have created an identity by making this place a recycling hub. With the increasing consumerism, there is a huge generation of waste such as plastics, glass and metals throughout the city as well as around the country. This community then picks and sorts these unwanted materials to be later sold to scrap dealers for processing in order to be re-used. They have found a way to sustain themselves and earn a living with dignity, besides having created an industry and being spoken of as Dharavi's Recycle Miracle.
However, Mr. Nawneet points out, "These people in the slum generally work for few Recycle Workshop Owners, who are not slum dwellers. They work at the grass root level but are paid minimal amounts for their services and do not gain much. We want them to be more independent and enhance their skills, by assisting them in their transformation from rag-pickers and sorters to product makers. We are working towards making their inclusive development successful". Dharavi Diary team is making this possible by means of various projects namely Dharavi Recycling School, Feature Documentary, Cross Platform Story-Telling, Games, Interactive Slum Walk and Webisodes.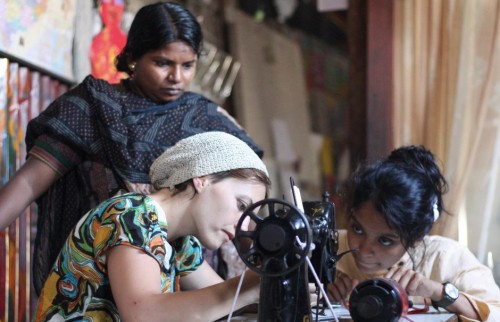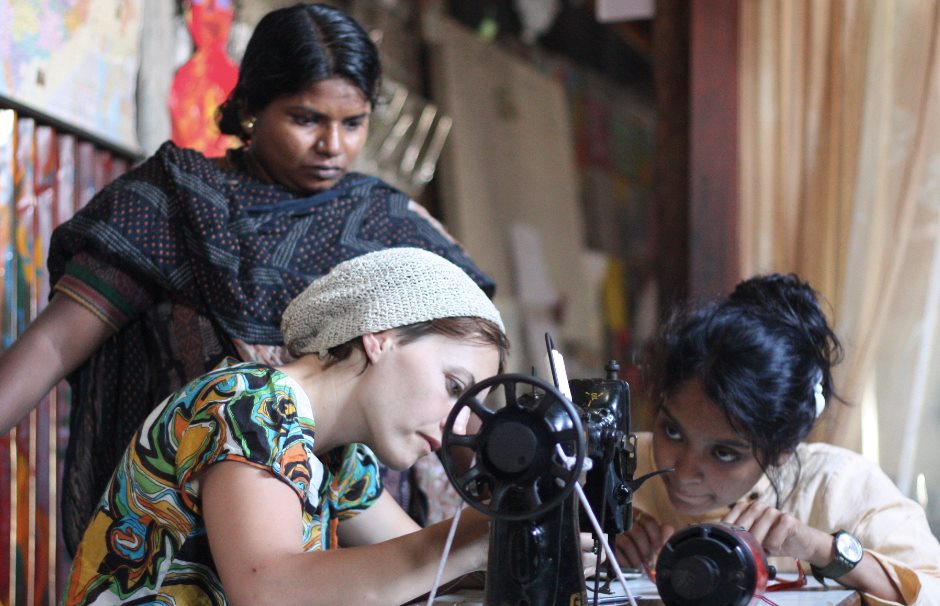 As part of Dharavi Recycling School, they are conducting workshops to train the people in the Dharavi community. On 6th and 7th of January, they conducted a workshop on Making Accessories from discarded old/waste/scrap clothes. Two ladies, Meritar and Pia from Finland came to train the women workforce from Dharavi and at the end of two eventful days, they were successful in making handbags, laptop bags, small purses etc. The ability to master the skills in such a short duration of time was amazing – the quality, design and manufacture of the bags was actually in competition with the products sold around the world. Similar workshops are being conducted and they are experimenting with different product groups.
In parallel, a feature documentary is being made on the whole process of development. Mr. Nawneet says, "We want to document the entire process of transformation in the sorter's life and also serve as a model for other bottom-up community initiatives in slums around the world". Along the same lines, cross-platform story telling, slum walk and games will enable them to take people across the slum and create respect, awareness and empathy towards the whole community. Deepti Ravi, a gaming professional is working with the kids and organizing story-telling campaigns to seed their imagination and also get their ideas and perspective. These are the sessions on Learn Unlearn and Create.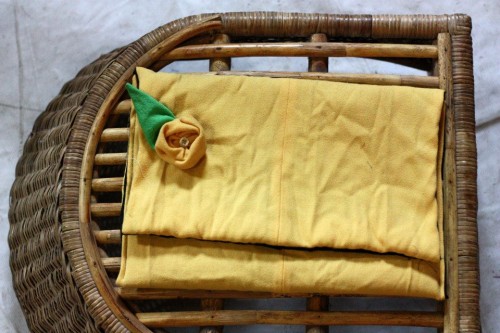 But, what motivates them? Where do they find their inspiration from? Vidhu Chandan who is the Photographer and Producer in Dharavi Diary says:
We want to change the perception of Dharavi. This place is full of self-sufficient people who have created a job opportunity of their own on their own without any help from any Organization, Government and are not in any way a burden on society. In fact they are responsible for cleaning the country's waste and generating revenue. They have been trying on their own to uplift their community, by earning and sending their children to schools, and improving their living conditions. We are just trying to enhance their skills and promote the positivity in the community and boost their integrity and strength.
Lakshmi, a Dharavi dweller, called Lakshmi Tai by all the children around, is a very active participant in all the initiatives and says, "If you want to live in this world, then you better become a fighter, only then will you succeed". Such is the spirit of these people that you get reminded of what Martin Luther King Jr. had once said "If a man is called to be a street sweeper, he should sweep streets even as Michelangelo painted, or Beethoven composed music, or Shakespeare wrote poetry. He should sweep streets so well that all the host of heaven and earth will pause to say, here lived a great street sweeper who did his job well". Such is the admirable pride and dignity people in this community have for themselves and their work.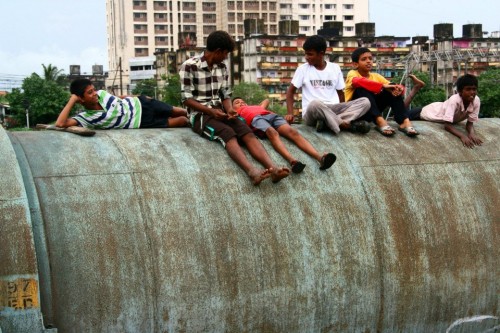 Their short film has been screened at many International Film Festivals around the world such as Nat Geo All Roads Film Festival, Epidemic Film Festival and Social Film Festival. Dharavi Diary team is also trying to collaborate with organizations such as itokri, remake.fi and others to enable selling of the products made by the people in Dharavi. The Dharavi Diary team says, "Dharavi Diary is a 'slum innovation' project fusing entrepreneurship and storytelling. The basic premise is that people in poverty practice jugaad out of necessity, so we want to enable more entrepreneurs in poor communities by developing their jugaad skills so they may improve their income opportunities".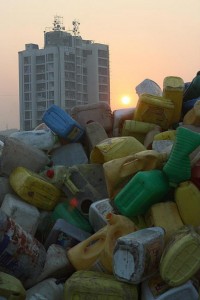 Note: Dharavi Diary team is an active contestant in Spark the Rise initiative by Mahindra. As a part of this unique platform, projects need to attain maximum votes and present their project plan to a jury. This motivated, full-of-life team says, "If you like our work, please do vote for us. Give a missed call on 022 – 61850654 and YOUR VOTE will be counted or visit the page and like us. We are looking for funding our project, and your appreciation in terms of a vote would be very helpful in catapulting this whole initiative to the next level."
You can read more about this initiative at:
Website: http://www.dharavidiary.com
Facebook: http://www.facebook.com/dharavidiary?fref=ts
Twitter: @DharaviDiary
For further information, please call:
Nawneet Ranjan: +91 8605903145
Malavika Tewari is an MBA graduate from SP Jain School of Global Management and is working in the field of Supply chain and Logistics. She is a graduate from NIFT and has worked for 3 years in Apparel Export house. She has great fervor for reading and always looks out for opportunities to write.
We bring stories straight from the heart of India, to inspire millions and create a wave of impact. Our positive movement is growing bigger everyday, and we would love for you to join it.
Please contribute whatever you can, every little penny helps our team in bringing you more stories that support dreams and spread hope.