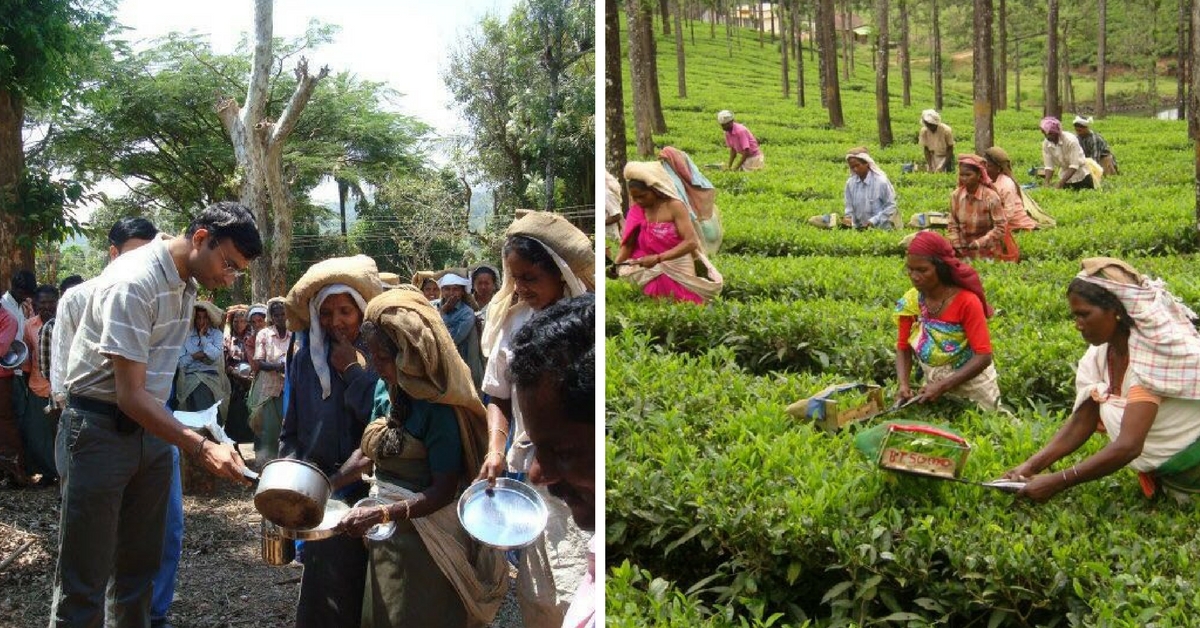 A simple meal scheme and a tourism idea wiped away hunger and malnutrition among the tribal people of Wayanad. All thanks to the inspirational work done by IAS officer Prashant Nair.
A simple meal scheme and a tourism idea wiped away hunger and malnutrition among the tribal people of Wayanad. All thanks to the inspirational work done by IAS officer Prasanth Nair.
Sometime in the early 1980s, when Indira Gandhi was the country's prime minister, there was a human rights crisis brewing in the hills of Wayanad, Kerala. Wayanad, a tourist paradise, is home to a large number of adivasis or indigenous tribal people. The adivasis have lived in these hills for at least the last 300 years. But over the years, greedy landlords in the area have often subjugated them and used them as bonded labour. They were even sold as labourers to tea plantations. When this exploitation came to the notice of the government, a rescue operation was mounted and the tribal people liberated. But, what next? Where would the rescued people go? Thankfully, the authorities were farsighted enough to conceive of a livelihood opportunity for these people.
Priyadarshini Tea Estate, eponymous of the then Prime Minister, was founded as a co-operative to rehabilitate the indigenous tribes by giving them shelter and employment.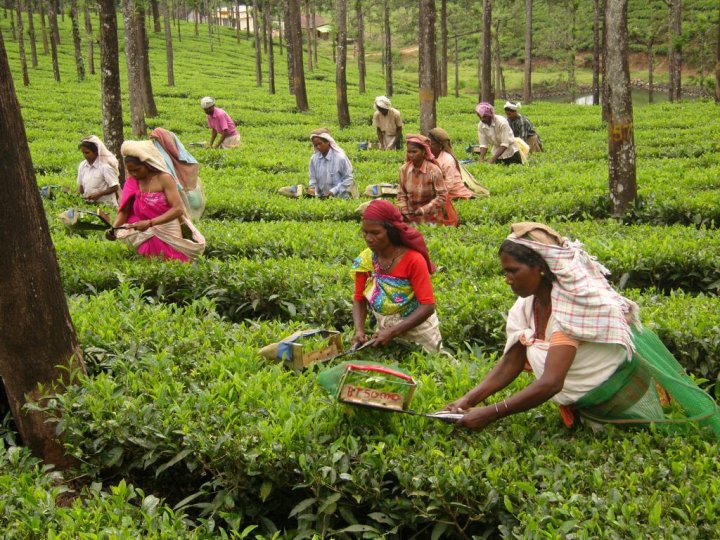 Set up with the purpose of supporting the adivasis, Priyadarshini was never about profits. The tribal people found a safe haven as workers of the tea plantation. Elected tribal people were part of the estate's board to empower them in participative governance. But, the initial welfare momentum did not last long. Corruption and mismanagement plagued Priyadarshini. The estate saw several strikes and lockouts for prolonged periods, and once again misery befell the lives of the tribal people. With no work and no income, the worker families started going hungry. They resorted to tobacco chewing, not as much for intoxication as for suppressing hunger. As late as 2005/06, people were dying due to starvation and there were suicides too. This humanitarian crisis sent chills down the spine of Keralites.
The government intervened again. This time, with the hope of bringing better governance and reviving Priyadarshini, the state decided to bring the estate under the direct supervision of the sub collector of the area. Thanks to this move, IAS officer Dr. Balkar Singh, Sub Collector of Mananthavady, Wayand, became the managing director of Priyadarshini. Balkar Singh was committed to helping the people and began the groundwork for Priyadarshini's revival. But, unfortunately, he was transferred within a very short period. Sankaran, a tribal worker at Priyadarshini recalls, "We thought our destiny had hit another roadblock. But thankfully we had good times in store for us."
A new IAS officer, Prasanth Nair, fresh from his IAS training, took charge as Managing Director, Priyadarshini Tea Estate, in 2009.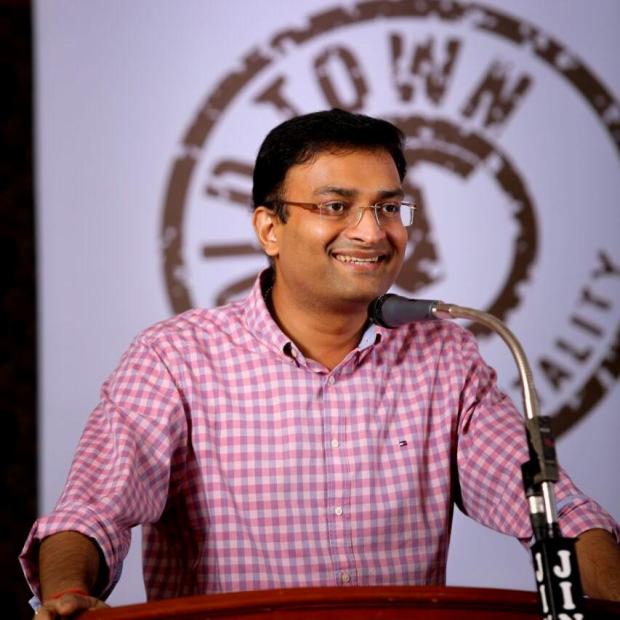 The young officer was determined to do his best to change the lives of the tribal workers for the better. He dug out details about the history of the estate, the accounts and other minute details to understand the problems plaguing Priyadarshini. Of the many complex issues he unearthed, there was a particular one that caught his eye – the medical reimbursement expenses of the estate were extremely high. "People were falling sick rampantly and most of them suffered from malnutrition. It was food that was at the core of the problem. I realized that the workers were toiling at the plantation, morning till evening, without getting proper food to eat," says Prasanth Nair.
Nair wanted to make nutritious food available to the workers. But there was no budget for it nor could he expect the workers to pay for it. Food had to be provided free of cost. He scoured for ideas and his eureka moment came when he hit upon the idea of connecting tribal well-being with tourism.
Wayand is a charming hill station on the Western Ghats and there was a huge demand for accommodation facilities for tourists. There is a bungalow on the Priyadarshini estate, which was built for its Managing Director. But neither Nair nor his predecessor had ever used the bungalow since they had their sub-collector's residence. Essentially, the bungalow was unused. "Why not convert this building into a tourist resort?" was Nair's game changing idea.
He proposed this to the administrative officers of Priyadarshini and they were thrilled. Together, they decided to make Priyadarshini a tea plantation resort, christening the resort 'Wayand County'. The bungalow had just four rooms, but the building and the 400 acre tea estate carried their own unmatched charm. The team readied the bungalow and the estate to host tourists. A few tribal youngsters were trained to become guides. Some were even sent far down the hills to learn to become chefs. A trekking route was mapped out and an enchanting viewpoint identified. They called the viewpoint 'Vishwas', as a symbol of belief and hope for the people. Slowly, tourists started coming in and Wayanad County became a much sought-after resort.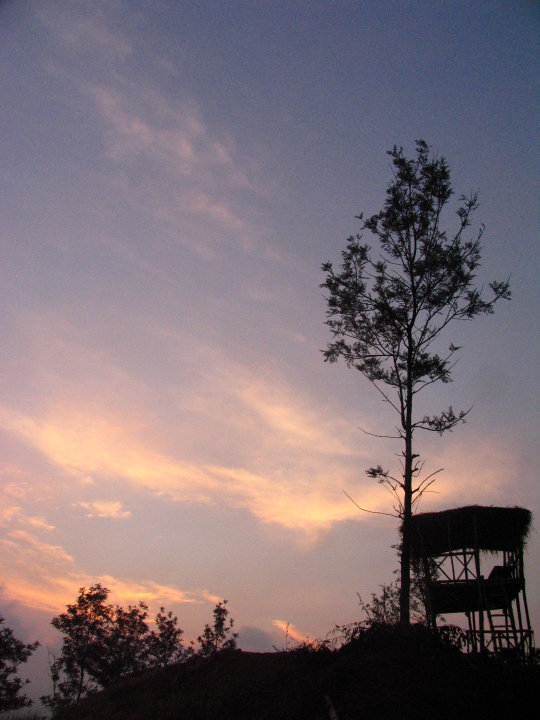 The success of the resort was more about the tribal people than of tourism. Nair and his team had decided on and even formulated a policy at Priyadarshini that all the money from Wayanad County would be used to provide meals for the workers. Initially, the food was the simple traditional kanji and payar gruel and green gram, but the change was tremendous.
Malnutrition and illnesses dropped within just three months, and so did Priyadarshini's expenditure on medical reimbursements.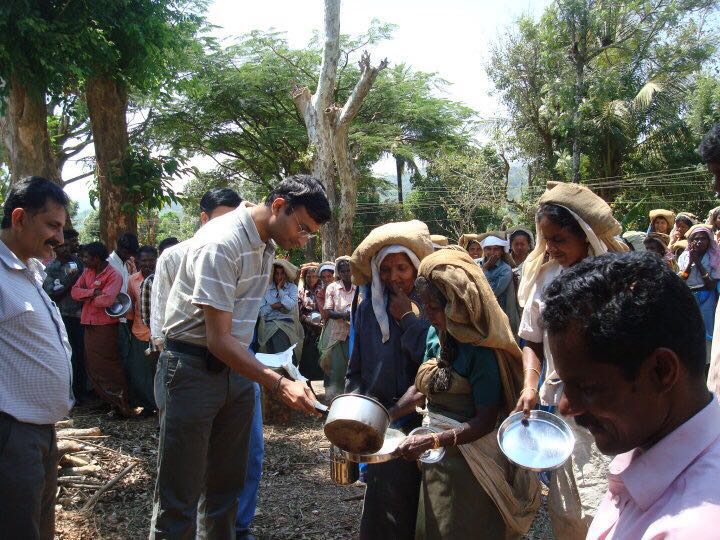 "Linking tourism to tribal welfare was not easy. It was even seen with suspicion by many. We did the impossible by linking it with daily food which everyone could easily relate to. The workers did not have to worry about hunger anymore. Their faces gleamed and their sense of relief was palpable. What food can do, probably nothing else can," says Nair. The then Secretary of the estate, Babu Rajendran, says "Providing food for the workers has been the most satisfying work I have ever done in my career. I saw the transformation that the people went through from starvation and malnutrition to having a satisfying meal every day."
To everyone's delight, the tea production at Priyadarshini too peaked during this time. From annual tea production of 6 lakh kilos, the numbers surged to 14 lakh kilos. Never before had Priyadarshini seen such high output levels.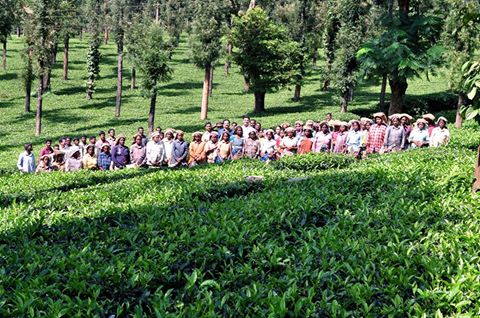 Prasanth Nair and his team also built new houses for the workers, getting rid of the earlier dilapidated shelters. Bank accounts were opened for every worker. Wayanad Tea County added more rooms and brought in more tourists throughout the year. On the whole, there was good food, good homes and happy hearts in Priyadarshini. And then, it was time for Prasanth Nair to leave.
Prasanth Nair was there only for two years but his work changed the course of Priyadarshini's destiny. One old tribal woman poignantly asked him, "Will they stop our food if you leave?" Thankfully no, Priyadarshini continues to provide free meals for its 300 workers. The new Sub-Collector, Sambasiva Rao IAS, is now leading a new wave of change in Priyadarshini. The Priyadarshini Tea Factory, which had shut down many years ago, has started functioning again. Efforts are under way to help the next generation of the tribal community find more lucrative jobs than what the estate can provide. Plans are also ongoing to add newer revenue areas like adventure tourism.
"So if you plan a trip to Wayanad, you might want to consider staying at Wayanad County. What you spend as a tourist will feed over 300 people," says Prasanth Nair, who deeply cherishes his tenure at Priydarshini Tea Estate.
Nair carried forward his experience at Priyadarshini to Kozhikode where he now serves as the district collector, and initiated Operation Sulaimani, a much appreciated free meal coupon scheme that ensures no one goes hungry in the city. Read more about Operation Sulaimani here.
Know more about Wayanad Tea County
Like this story? Have something to share? Email: contact@thebetterindia.com, or join us on Facebook and Twitter (@thebetterindia). To get positive news on WhatsApp, just send 'Start' to 090 2900 3600 via WhatsApp.
Tell Us More
We bring stories straight from the heart of India, to inspire millions and create a wave of impact. Our positive movement is growing bigger everyday, and we would love for you to join it.
Please contribute whatever you can, every little penny helps our team in bringing you more stories that support dreams and spread hope.