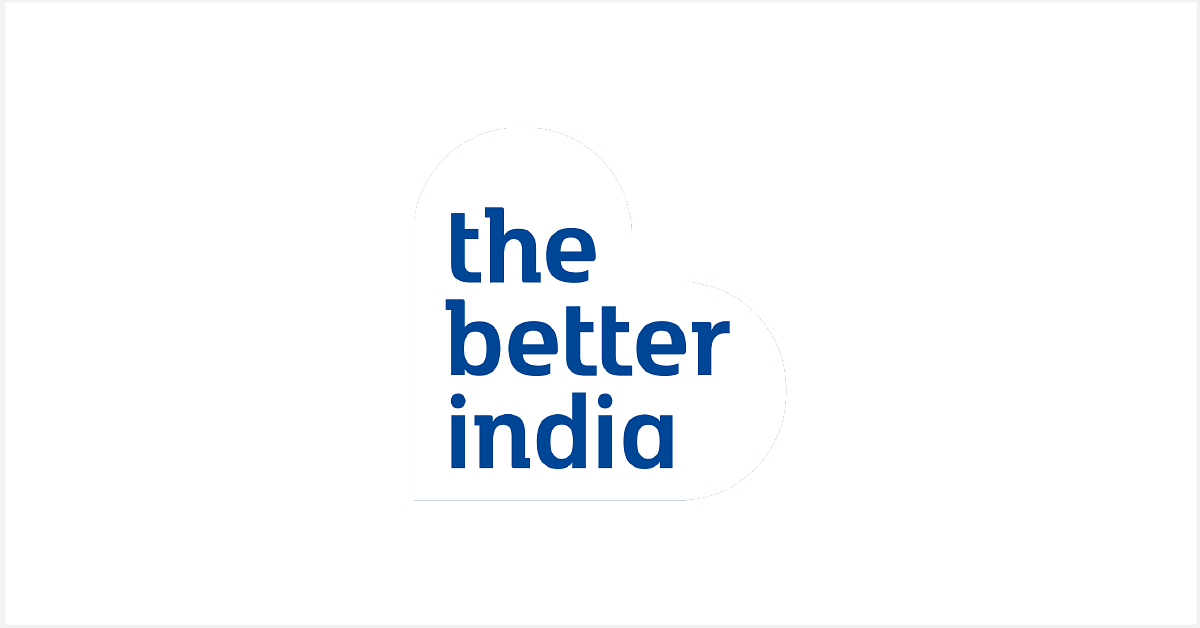 Aditya Sharma talks about how he has been helping children from unprivileged backgrounds in Gurgaon, even though he is currently living in London.
---
In the MY STORY section, we present some of the most compelling and pertinent stories and experiences shared with us by our readers. Do you have something to share? Write to us: contact@thebetterindia.com with "MY STORY" in the subject line.
---
Aditya Sharma, who currently lives in London, talks about how he has been helping children from unprivileged backgrounds in Gurgaon.
I am 17 years old and Pragati School is located 6,700km from where I live now. But my association with it goes way back to when I was five and Pragati was just down the street in Gurgaon. It started just before my sixth birthday party when my parents bowled me a googly by asking how I would justify presents when I already had umpteen toys and books!
What? No presents? I had waited for 364 days for my birthday to come with balloons, friends, shiny beribboned packages, and the mystery behind each heavy box. But I could not answer that question even to myself. Other than a tearful acknowledgement that more presents served no purpose, I was at a loss for words.
Next question (oh the agony!) – could we use this birthday party to bring joy to kids who did not have as much as I did? My mother reminded me about Pragati School in the neighbourhood slum. It was run by some women from the locality, in the shadows of luxury apartments and glass-fronted offices. I visited it once to help paint clay lamps and did notice how different the school was from mine — with its tarpaulin roof and rickety wooden benches.
But what could I do for the Pragati kids? Three-and-a-half feet tall, I couldn't even reach the cookie jar without help! First, I thought of giving them some toys and video games. But what if they fought over them? Maybe pens, pencils, crayons, and notebooks then? Stuff they could actually use? Yes, that was it! I decided to give them school supplies instead of taking presents from my friends. These were the noble yet gut-wrenching thoughts in my mind.
My left brain worked out this brilliant strategy, while the right twisted and groaned – tormented by the loss of presents. And my heartless parents had smiles on their faces as they watched me wrestle with myself.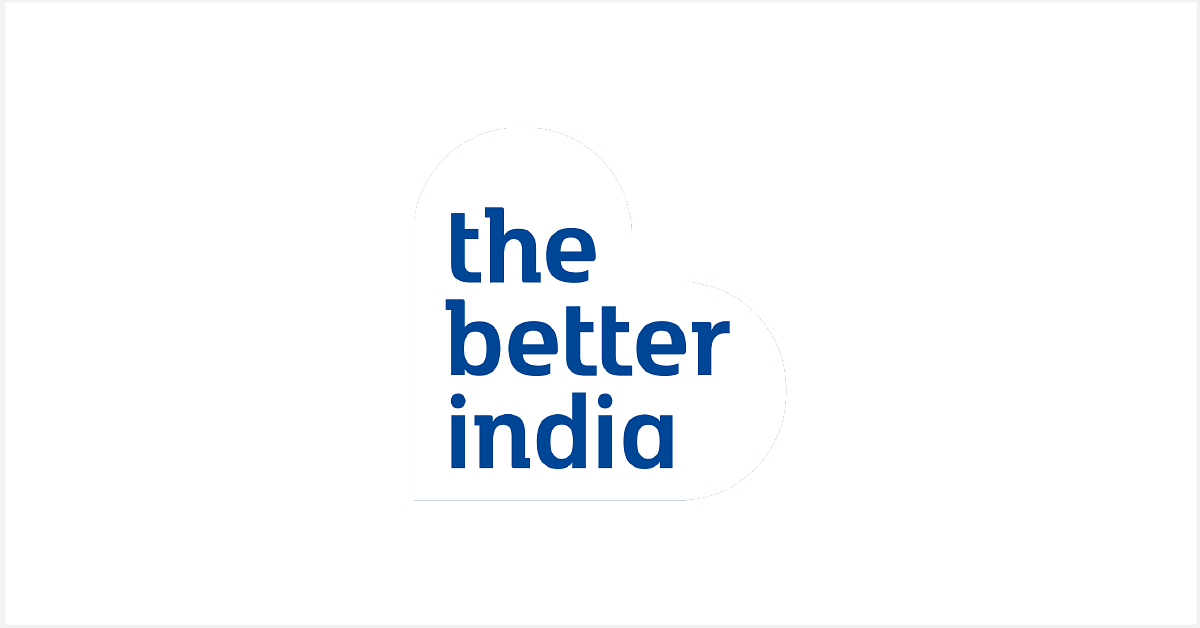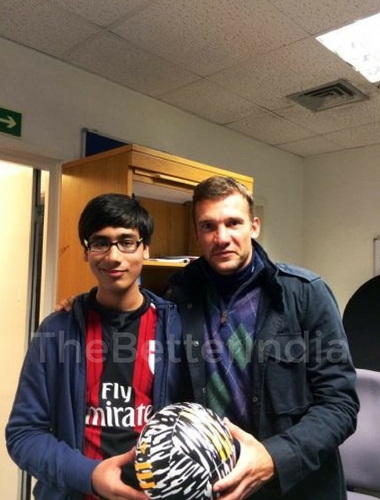 The project went well. The kids were overjoyed, the women running the school suitably impressed. And I was addicted.
My journey with Pragati has continued ever since. In Middle School in Italy, I organised two charity rock concerts with my friends, and a 'Just One Euro' fundraising campaign – all of which were very successful.
The first concert attracted people in large numbers and was popular enough to warrant a second one a few months later. For the fundraising campaign, I emphasised the fact that 1 Euro (Rs. 75) is a very small amount of money for those giving it but for Pragati students it is enough to buy a blanket and a meal. Everyone who donated a Euro (although most chose to give more) received a good-luck moli dhaga as a thank-you present. I presented the funds when I visited Pragati in the summer, and all the aunties who run the school sent a thank you message to my school.
More recently, I conducted a hygiene awareness workshop at Pragati, using balloons with powder coating to demonstrate how germs can be carried. I also screened a film on the importance of hand washing made by Kid Powered Media. I did my best to show them the importance of hand washing in order to avoid sickness.
And most of them saw the significance of the balloon exercise straight away, without me even having to give a hint! I was totally impressed.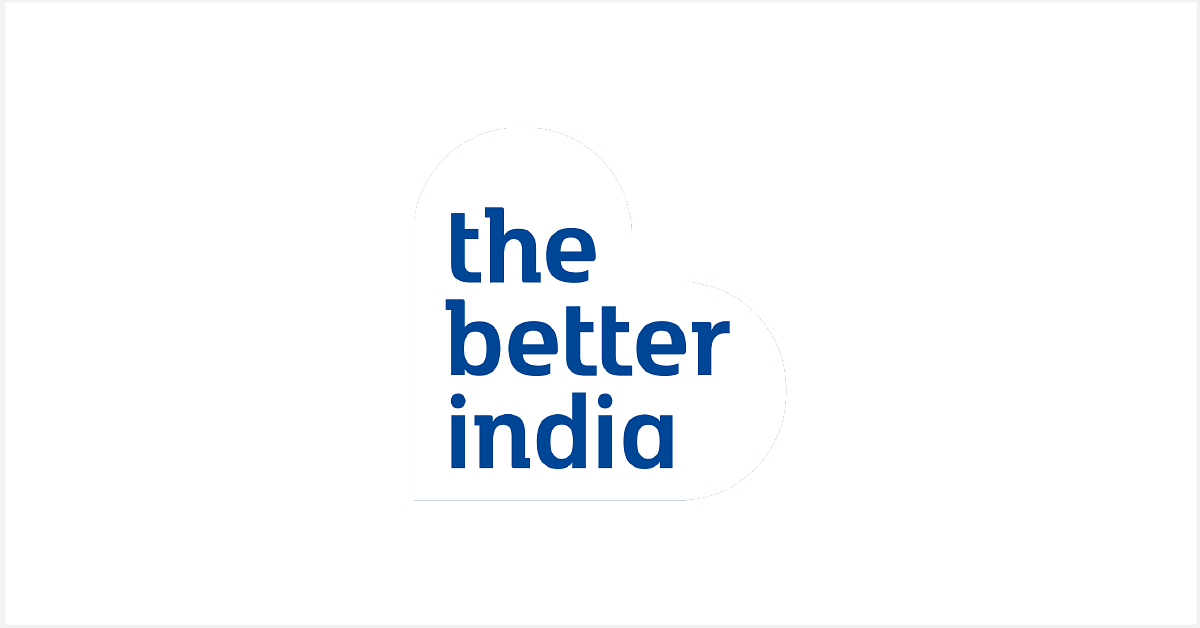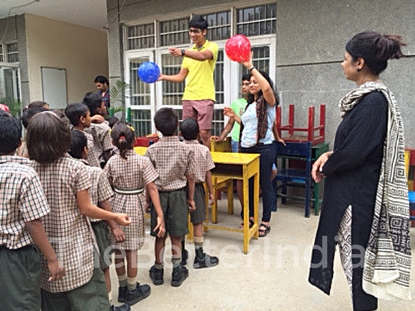 Then I organised a football training workshop at the school. Despite the unpopularity of the sport in India (especially when compared to cricket) it became hugely popular at Pragati and the kids started reaching school early to play. I also made a documentary on the effects of sport on the school.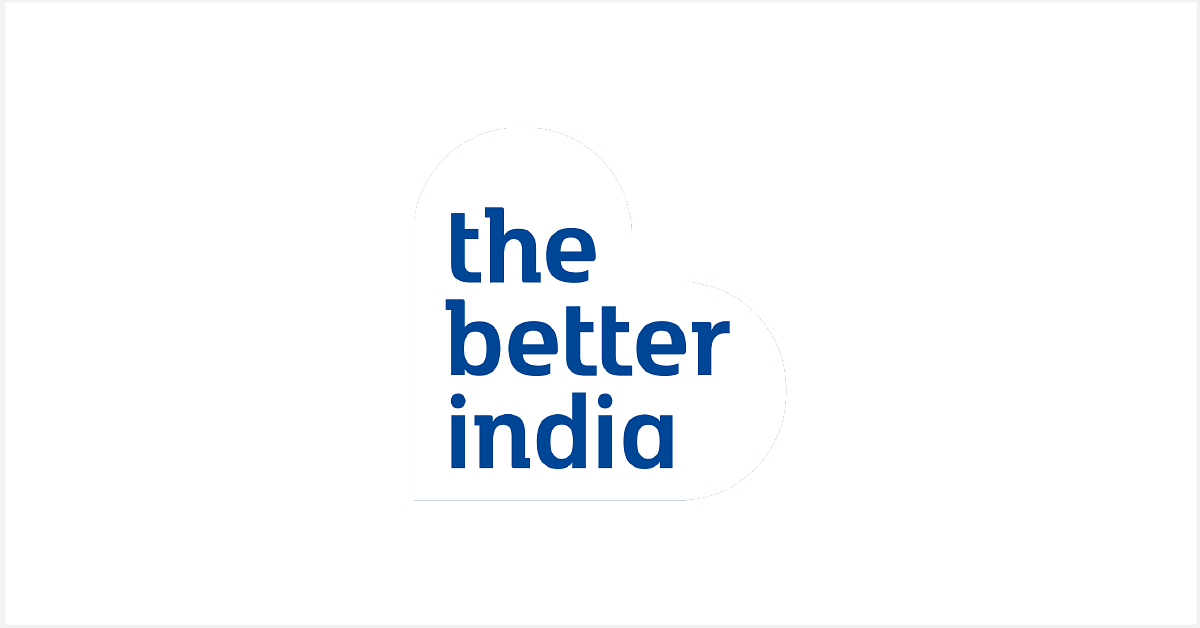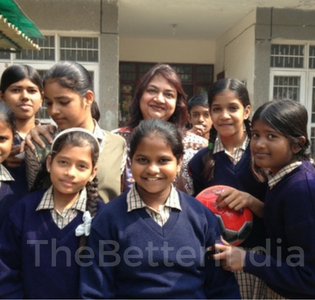 But the true triumph of Pragati lies in the fact that students continue to attend the school and that speaks volumes about the dedication of the women who run it. They started with a tarpaulin cover in a Delhi park but now they have three campuses, permanent staff, and several students completing their Class 12 exams. Pragati has blossomed, but they still rely on donations and volunteer work to ensure the school runs smoothly. More information about the school and how to volunteer and donate can be found on this Facebook page and this website.
– Aditya Sharma
Like this story? Or have something to share? Write to us: contact@thebetterindia.com, or connect with us on Facebook and Twitter (@thebetterindia).
About the author: Aditya Sharma is originally from Delhi, but has grown up in six countries and currently lives in London. He enjoys reading, writing, and speaking.