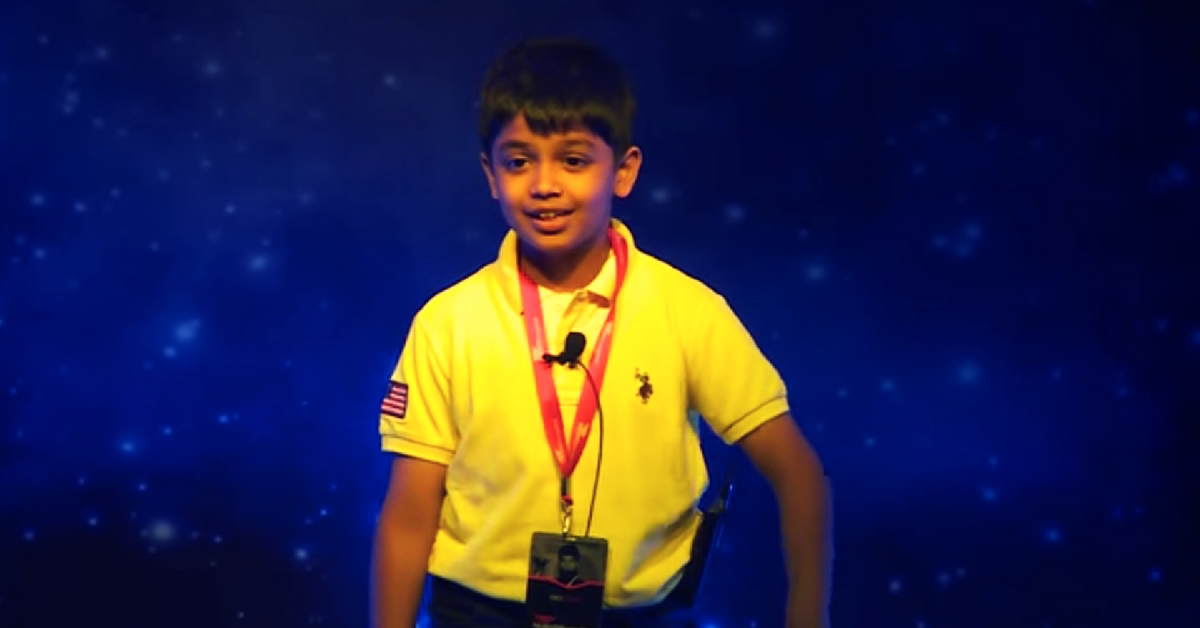 Child prodigy Dev Shah believes that chess has life lessons for everyone. Here, he draws parallels between navigating the chessboard and navigating the corporate world.
Child prodigy Dev Shah believes that chess has life lessons for everyone. Here, he draws parallels between navigating the chessboard and navigating the boardroom.
Believe in child prodigies? Ever met a child prodigy? Ever seen a child genius do wonders?
Few of us have the chance to see child geniuses in action as they create a name for themselves on the world stage, while others their age watch cartoons at home.
For some, the creation of a child prodigy is a biological process. Others, however, believe that it is quite simply written in the stars. It is in the destiny of child prodigies to do something stupendous, their destiny to make people go 'Wow.'
This is about one such kid (at least by age): Dev Shah, a 9-year-old Commonwealth Gold Medalist and FIDE World Youth & Cadets Chess Championships runner-up.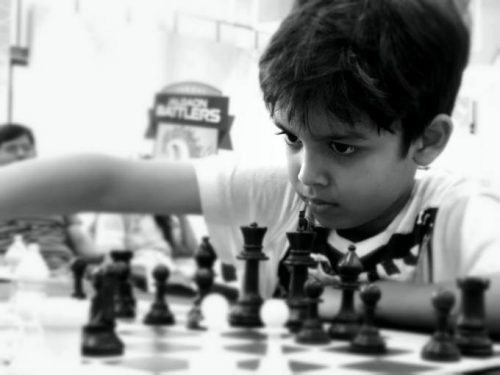 If being a chess wiz isn't incredible enough, this 'kid' delivered a speech on one of the most prestigious platforms at TEDxNMIMSBangalore. His speech spoke about how chess helps people develop valuable qualities that are relevant in today's society, especially the corporate world.
When he was 3 years old, Dev used to accompany his parents to his sister's chess tournaments. It is an age at which every child wants to do everything his/her sibling does, and it was only natural that Dev would be intrigued by the chessboard.
That intrigue led him to learn the nuances of the game, with his mom and sister tutoring him. In his own words, "Soon, it became like a video game for me." That is how fluent he was at his game and how confident he was about his abilities in chess.
As he grew older, chess became a bigger and bigger part of his life, without him realizing it. He started participating in tournaments, and tested his skills against other, similarly brilliant kids. But Dev Shah was different. He had something in him that set him apart. The first issue he addresses in his speech is power.
According to the chess rule book, the power of a piece depends on how freely the piece can move on the board. Which is the most powerful piece on the board? It is obvious, isn't it? The Queen. It can move diagonally, longitudinally, laterally, and has incredible power. Dev disagrees. He says it is a common misconception.
Dev says that the pawn is the most powerful piece on the board. Why? He has two reasons:
It guards the more 'powerful' pieces.
It has the power to become any piece – a rook, a bishop or even a Queen.
This is a very relevant point in today's business structure. Everybody is focused on the powerful ones, and they forget to pay attention to the smaller pieces.
Here, the smaller pieces are you and me, the working middle-class. These pawns are the ones that drive the organization.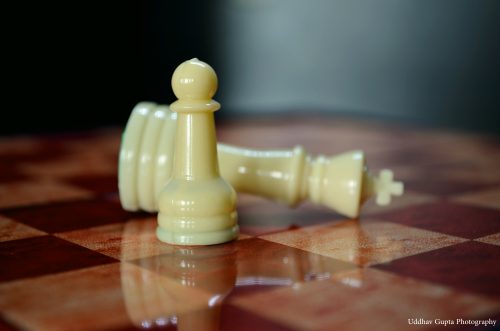 Image Source: Flickr
Without them, the managers and the so-called powerful pieces will have nothing to do, and no one to manage. The power of an organization lies in the satisfaction of its employees. The more content the employees are, the further it will progress. The world has recognized this, and the change is visible.
Human resources was renamed 'human capital.' And now, human capital is being called 'talent acquisition.' These are not mere name-changes. They have an inner meaning, and that is being conveyed to the employees through various measures. There has been an increase in employee engagement activities, more surveys are being conducted on how to improve the work environment, employees are being offered more flexibility with work from home options. These are ways to motivate your employees.
When the workforce is motivated, it is like a nitro-boost to the organization's growth. The employees form the engine of any organization and, if the engine is not properly maintained, the organization will cease to move forward.
Dev says chess helps people enhance their thinking capabilities and further hone them. It opens doors to unexplored, uncharted territories.
Dev also talks about the importance of not giving up. Everybody wants to win, but when your back is up against the wall, you need to do everything in your power to stay in the game as long as you can. You should not lose. This is where strategic thinking skills come to the fore. We should know what to do in order to survive. And even more importantly, we should know what not to do, i.e. what will lead to doom.
Dev also emphasizes the importance of being pro-active. He talks about 'Reciprocal Thinking.' In a dynamic corporate environment, we need to be ahead of the others. We need to anticipate what the competitor's move would be, and we should be ready with our counter move. This counter move should nullify our opponent's move, and if possible give us an edge, which takes us ahead. This is of utmost importance in today's business world, because our uniqueness is what will take us forward.
To learn about similar inspiring changemakers, follow us here and here.
Like this story? Or have something to share? Write to us: contact@thebetterindia.com, or connect with us onFacebook and Twitter (@thebetterindia).
We bring stories straight from the heart of India, to inspire millions and create a wave of impact. Our positive movement is growing bigger everyday, and we would love for you to join it.
Please contribute whatever you can, every little penny helps our team in bringing you more stories that support dreams and spread hope.