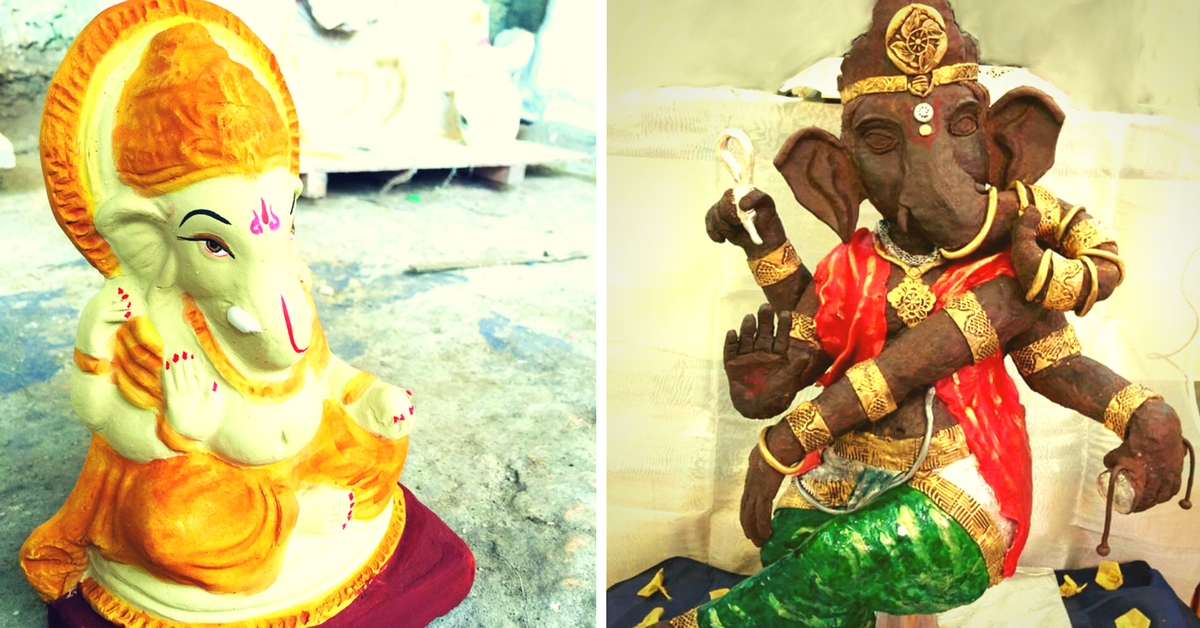 Many organizations and individuals are trying to change the trend year after year to make the festival of Ganesh Chathurthi a more eco-friendly one. They are coming up with innovative ideas to make idols that will not harm the environment in any way.
Ganesh Chathurthi is just around the corner and devotees across the country are excitedly purchasing Ganesha idols. These idols are traditionally made out of plaster of Paris, which is not biodegradable. Even the paint used to beautify them is toxic and harmful to marine life. With this in mind, many organisations and individuals keep trying to make the festival more eco-friendly. They have been coming up with innovative ideas to make idols that will not harm the environment.
Here are five unique idols that dissolve in the water without polluting it with toxins:
Fish friendly Ganesha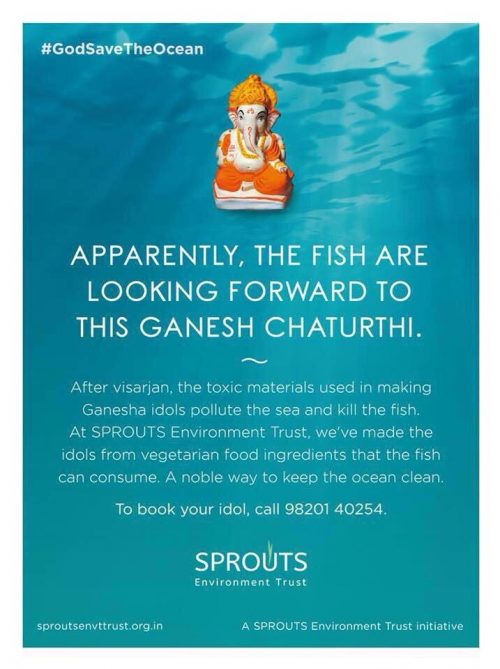 Sprouts, an environment trust based out of Mumbai, has been working on cleaning the beaches of the city for a while now. After 2001, it decided to collaborate with Oglivy and Mather to make fish friendly Ganesha idols. The idols are filled with dried corn, spinach, etc., and are made with materials such as papier mache and clay that dissolve in water. They are also painted with natural dyes instead of the usual lead and antimony, which are very harmful. You can place your order by calling +91-98201-40254.
Ganesha by eCoexist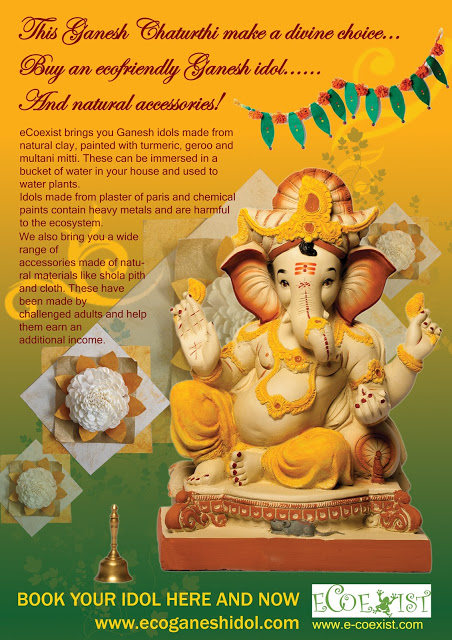 Apart from selling eco-friendly idols, this organisation also employs sculptors with mental and physical disabilities from various parts of India to give them a respectable source of income. Visit here to know more about this organisation or write to lolitaecoexist@gmail.com.
Tree Ganesha
Dattadri Kothur makes eco-friendly Ganesha idols with plant seeds in them. You can place the idol in a pot with soil at the end of the festival. Water it and the idol begins to dissolve. Soon, the seeds take root in the soil. Visit here to know more about this Ganesha.
Chocolate Ganesha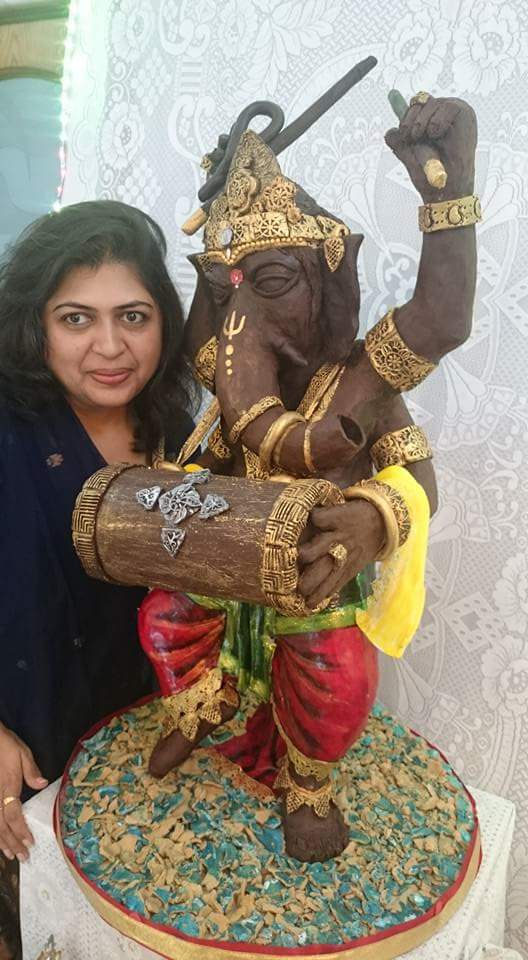 Rintu Rathod, a resident of Mumbai, made a Ganesha idol using 35 kg of chocolate last year. It had no added preservatives and was decorated with edible colours. The purpose behind making the idol was to distribute it as food among underprivileged kids. On September 21, 2015, she immersed the idol in 90 litres of milk and the chocolate milk was then distributed among the children. Read more about this here.
Water Purifying Ganesha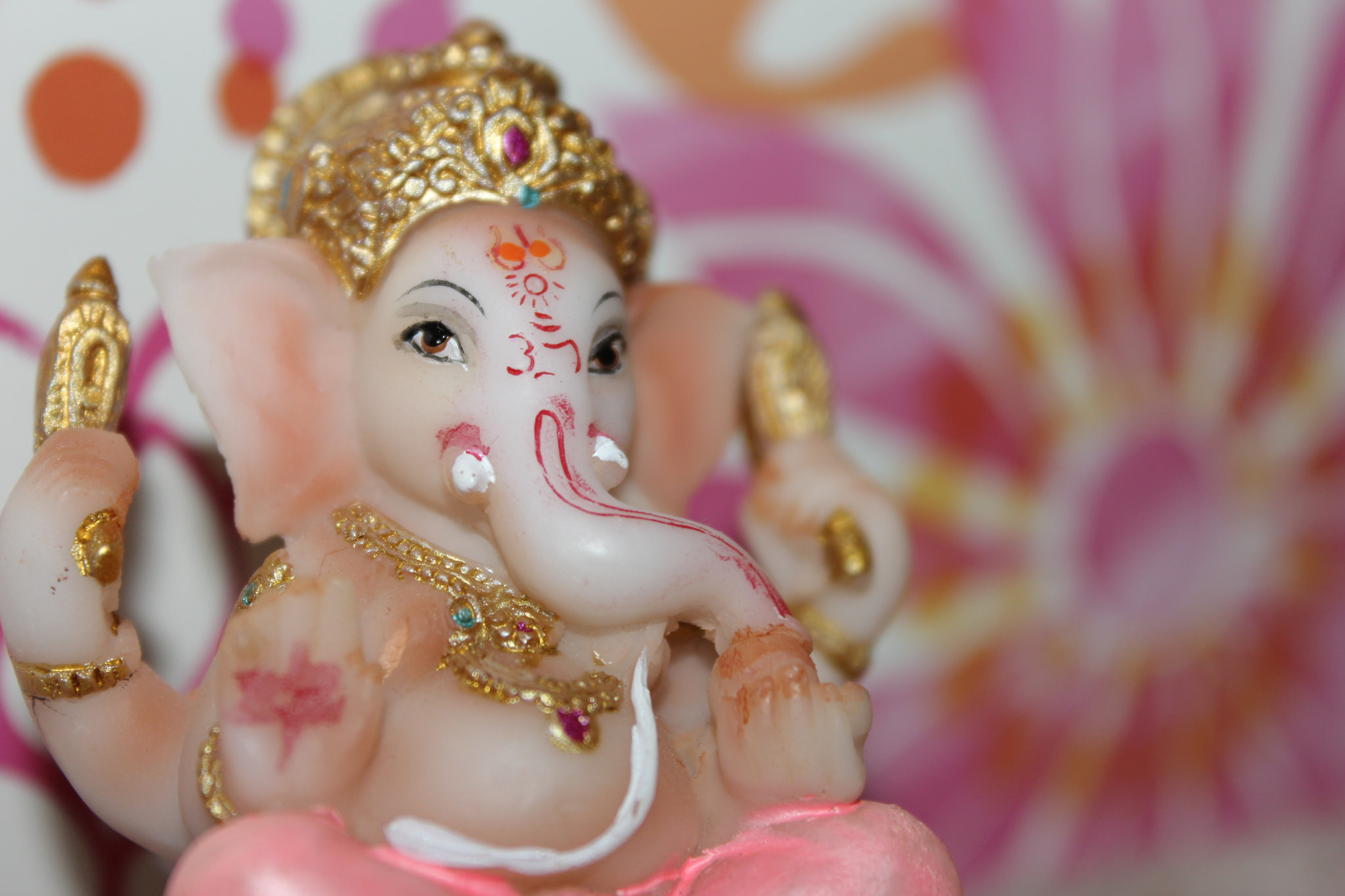 Image for representation only. Source: Quick Clicker/Flickr
Alum is used by various corporations to clean potable water and remove polluting particulate matter from it. In an attempt to counter the damage inflicted on water bodies after Ganesh Chaturthi, Vivek Kamble, a sculptor from Pune, made Ganesha idols with alum last year.
Like this story? Or have something to share? Write to us: contact@thebetterindia.com, or connect with us on Facebook and Twitter (@thebetterindia).