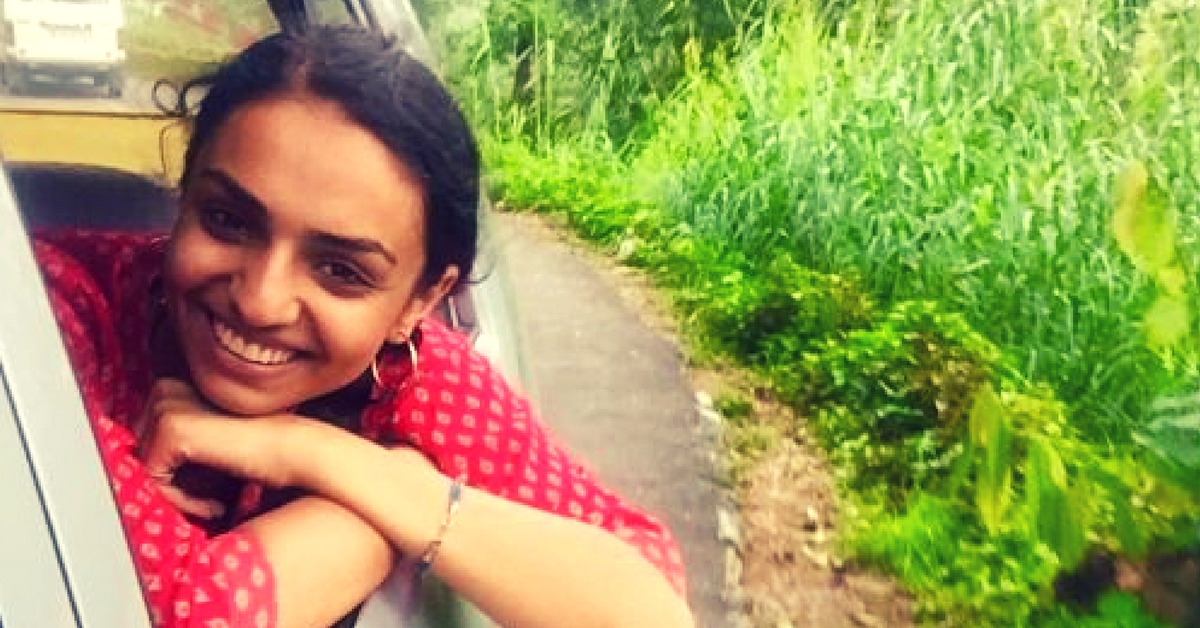 Fatima Salman, a Pakistani-American looks back at the time she spend in India as a part of the William J. Clinton Fellowship for Service.
Fatima Salman, a Pakistani-American looks back at the time she spend in India as a part of the William J. Clinton Fellowship for Service.
What if you're not welcome in India… you know, because you're Pakistani?
What if you don't get your visa?
What if they discriminate against you because of your name?
It is an unfortunate thing to go your whole life with people mispronouncing, misunderstanding, misreading and appropriating your name, especially one with such a rich history.
I don't talk about my father's side of the family often, but if there is anything I am grateful for, it's the name my paternal grandfather gave me: Fatima.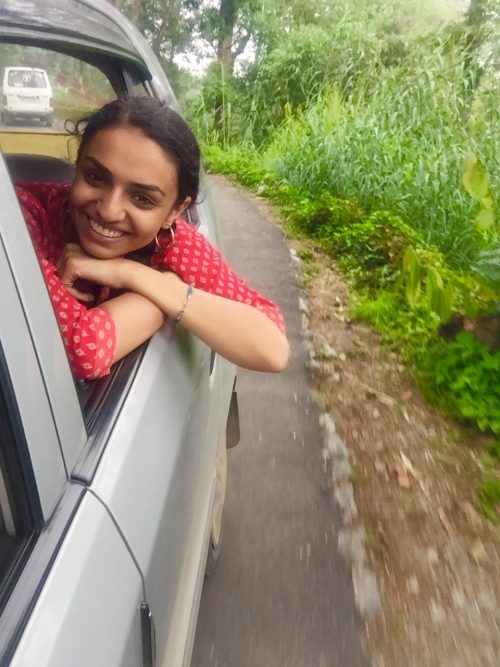 F-A-T-I-M-A bint Muhammad, the daughter of Prophet Muhammad and Khadijah, is who I was named after. The daughter of merchants, a political leader, a warrior, a spiritual prodigy, a devoted father, the "mother of the believers," a successful mother…
FATma
Fateeeema
FAT-e-ma
Although I have carried this name for the past 24 years, it is still entertaining the lengths people go to to avoid saying it, or asking me how to pronounce or read my name. I think the longest I have gone with someone avoiding my name is probably one entire year. (Although, my high school nickname Fatty didn't help convince me that my friends knew how to say it either… so maybe that makes it 4 years.) So, you can understand if I've grown slightly immune to the reactions people give me when I introduce myself.
I'm sorry, what was that?
You're going to have to say that slowly for me.
Oh, that's different.
I've had friends in the past change their given names to better suit the tongues of most Americans, who otherwise might butcher their Chinese or Korean stories. As a defense mechanism, this might have worked, but as a way of educating society, not so much. For many years, I thought about also going by another name – Patty, Sally, or Zeena maybe; it was a fun game while sitting in boring science classes, but was, in the end, unrealistic. I'd accepted my namesake-sentence – Fatima was shackled to the American tongue that loves its Janes and Samanthas and not its Fatimas and Khadijas.
I remember crying at the San Francisco International Airport because of this very name almost a decade ago. I was watching my mom enter a separate room to get TSA checked. We were (not so randomly) 'red-flagged.' I watched my mother being escorted by people in uniforms as I watched my sister and our bags. The tears came flowing down because if it hadn't been for this name of mine, I was sure my mom wouldn't be harassed. I was convinced that it was my name that caused our tickets to be (not so randomly) 'red-flagged.' And, for years, this was the story of my name in America.
Upon arriving in India, however, it was as if my name received overnight recognition of a different sort. From the auto-driver to the hotel receptionist, Fatima rolled off their tongues as if they had been saying it for centuries (because they have).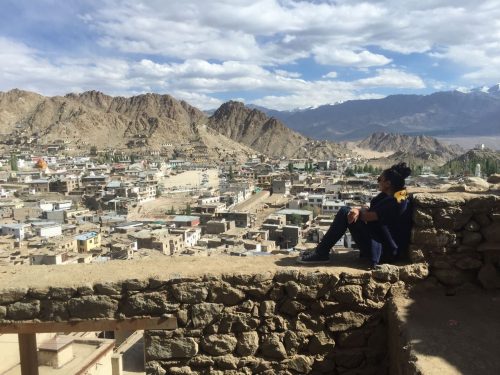 Aap Musalman ho, na? (Are you Muslim?)
Aapka naam bohot khubsurat hain. Aap ka naam ka matlab kya hain, aap ko pata hain? (Your name is beautiful. Do you know who you are named after?)
Hazrat Fatima toh Rasul khi sabsay favorite beti ti… (The Prophet's favorite daughter was named Fatima.)
And slowly, the familiarity of their words, the intriguing stories of my name that followed my introduction (that I admittedly already knew), and the hospitality my name brought were breaking the shackles that for years bound my name to FAT-e-ma.
My name has a story here. It brings up the same questions, just not with the same American twang and confusion.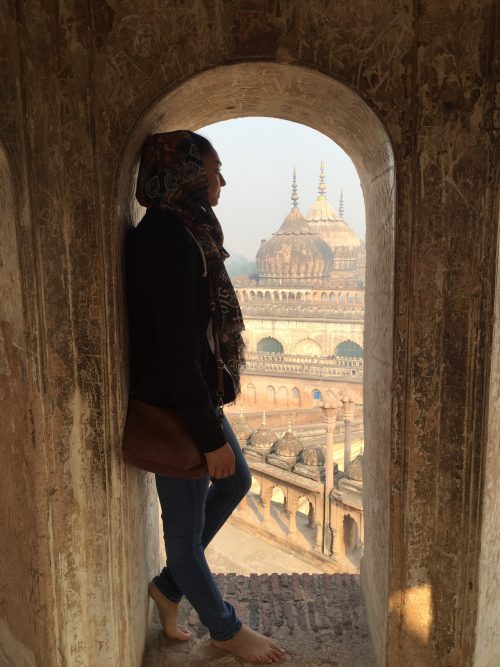 Aap kahan say hain? Aapki Hindi aur Angrezi bohot achi hain! (Where are you from? Your English is so good!)
As a naïve child, I would prance through this romantic land illustrated by my grandfather, untainted. However, eventually, as reality does, it struck and corrupted my only avenue to my faraway roots.
Throughout the years that followed 2001, I, along with many other young Muslim Americans unknowingly accrued an interesting identity capital. We were no longer the invisible sons and daughters of immigrants, who were prostrating in the corners of our communities. We, overnight, became a sensation to our ignorant counterparts. Overnight, I went from being inconspicuous to misunderstood. Retrospectively, the fear, unfamiliarity and threats that radiated from strangers, friends, and TSA checks were crystallizing the marriage of being a Muslim-Pakistani-, Egyptian-, Afghan-, Indonesian-American for millennials. The racism, misrepresentation and propaganda that gave birth to Islamophobia were also procreating a Muslim American narrative, a narrative still unfolding today.
This narrative distanced us from those immigrant parents, that faraway land, the neighbors waving that red, white and blue jingoism. 2001 and the propaganda that followed created a new generation of mavericks, who were being forced to balance two contentious identities.
This new millennial struggle created a generation with an unsolicited privilege to that of their predecessors – relearning, defending and accepting the stories of our names.
In Darjeeling, I am a westerner unlike most westerners they meet here. My name carries a deeper history with this region; our tongues carry a familiar melody; the struggle of my forefathers is sewn to my chai-brown skin. I am accepted as a commoner here, something I have never experienced in my country of citizenship. To most Indians I've encountered, I am returning to distant roots. My Punjabi pride exudes in the crackle of my laughter and the movement of my shoulders.
So, I am reclaiming my name today and forever as Fatima, named after the daughter of a powerful political leader whose leadership is still being felt today. I am reclaiming the narrative of my forefathers, who plowed Punjabi fields. I am writing a new narrative as a Muslim-American with roots dispersed throughout many lands.
My name has finally come home.
Learn more about the Fellowship and visit the Fellowship blog at AIF.org
About the author: Fatima Salman is a Pakistani-American who was a part of the William J. Clinton Fellowship for Service, Class of 2015-16. As an AIF Clinton Fellow, Fatima helped build and deliver curriculum in community and public health and hygiene to children in the Darjeeling hills.
Like this story? Or have something to share? Write to us: contact@thebetterindia.com, or connect with us on Facebook and Twitter (@thebetterindia).
We bring stories straight from the heart of India, to inspire millions and create a wave of impact. Our positive movement is growing bigger everyday, and we would love for you to join it.
Please contribute whatever you can, every little penny helps our team in bringing you more stories that support dreams and spread hope.