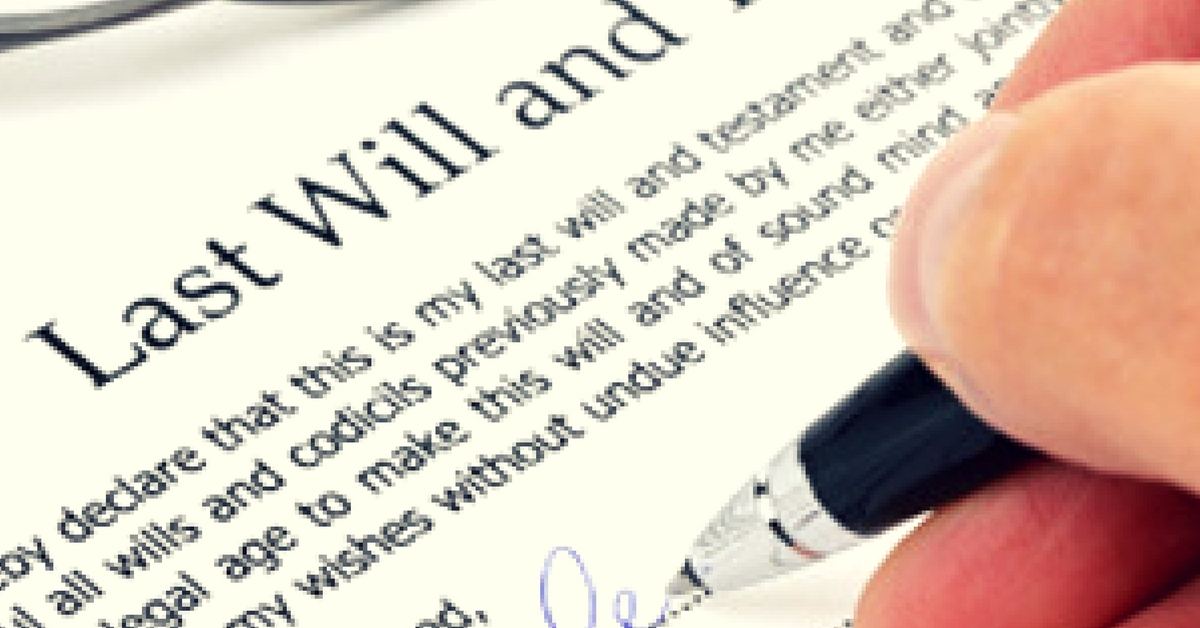 Making a last will and testament is extremely crucial to safeguard the interests and wellbeing of your family. This free online tool helps you do just that.
Making a last will and testament is extremely crucial to safeguard the interests and wellbeing of your family. This free online tool helps you do just that.
Worry about the wellbeing of our family is something that plagues most adults. From their health to their financial security, we do everything we can do ensure that our family always gets the best that life has to offer.
This worry to secure their future often translates into investing in life insurance. But do our loved ones know about these policies? Are we sure they will be able to claim their rightful amount after we are gone?
As of March 31, 2016, the unclaimed amount from life and general insurance policies with insurance companies reached around Rs. 11, 668 crores.
And it's not just life insurance companies either. The situation is similar with Post Office Investments, EPFS, bank accounts and mutual fund investments of deceased citizens. Since the next of kin do not know about their assets, they are unable to claim them. If an amount is left unclaimed with companies, banks and mutual funds for more than seven years, it is transferred to SEBI's Investor Education and Protection Fund (IEPF).
Life insurance may not be your biggest asset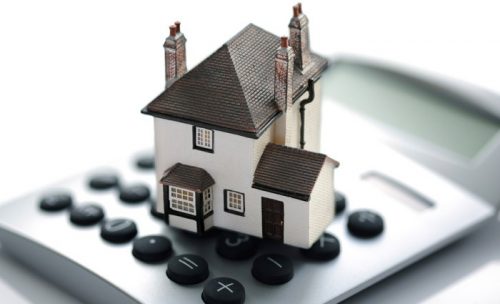 Let's do a small calculation. What is the total sum assured in your Life Insurance policies? How does it compare to the value of your properties (whether inherited or self acquired)? Property may be our single largest asset class, dwarfing our bank balance, valuables and other investments. In fact, with rapid urbanisation, even low-value agricultural land has seen massive growth in value, making it a big percentage of our overall assets.
Have you ensured that after you, your properties are distributed to specified beneficiaries without any family dispute?
Protect your loved ones with a legally binding will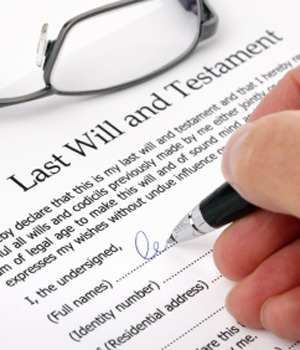 According to a 2016 survey by the civil society organisation, Daksh, over 53% of civil cases in India are against family members. Property disputes top the list among cases filed in the consumer courts.
A well-drafted will can prevent legal hassles later:
1. A will makes it much easier for your family or friends to sort things out; without a will, the process can become time consuming and stressful.
2. If you don't write a will, everything you own will be divided in a standard way, as defined by the law – which isn't always the way you might want it to be.
3. Writing a will is especially important if you have children or other family members who depend on you financially, or if you want to leave something to people outside your immediate family.
"Making a will is something people keep putting off, since no one wants to think about death, and most believe their family will divide the assets amicably, which is rarely the case. We are surprised by the number of harrowed clients who call us to fight against their brothers and sisters, just because their parents inadvertently did not write a will. Siblings battle for decades due to the absence of that one document that their parents could have written so easily," says Rohan Mahajan, Founder of LawRato.com
You can make a basic will on your own, without a lawyer
In India, a will can be made on plain paper, signed by the testator along with two attesting witnesses, and the will will be considered legally valid.
A will may be registered at the local SDM office, although it is not a mandatory requirement. But most people still keep putting it off since it requires taking stock of your assets and many fear they may be unable to draft a legally-binding will.
MakeMyWill – a free online will making tool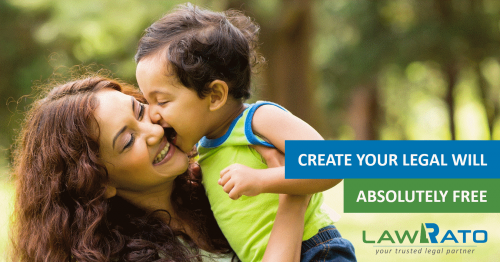 Legal tech startup LawRato.com has launched MakemyWill – an online tool for users to generate a simple, legally binding will for free. Through 5 simple questions, the tool helps users define how their estate should be divided after they pass away. The tool also allows users to define alternate beneficiaries, executors for their will, guardians for minor children and even include provisions to disinherit family members.
One of the most common will formats includes leaving everything to the spouse, and in the case of his/her death, to divide everything equally among the children. Such a will can be generated within 5 minutes using the tool. More specific wishes, like leaving a specific asset to a beneficiary, or giving money to charity can also be easily incorporated.
"The service is free, as we want more people to make a will and avoid legal hassles later. We kept the common man in mind while designing the app and have made the tool really simple, even allowing easy access to it from mobile devices," adds Nikhil Sarup, CTO of LawRato.com.
The generated will document has been extensively reviewed by multiple lawyers, to ensure it is legally binding.
When it comes to making a will, most people keep putting off the task, thinking that they will make a 'perfect will' when 'the time comes.' We want to remove the barriers and make it as convenient for people to protect their legacy, and the rights of their loved ones.
You can make your own legal will for free at http://lawrato.com/makemywill/
Like this story? Or have something to share? Write to us: contact@thebetterindia.com, or connect with us on Facebook and Twitter (@thebetterindia).