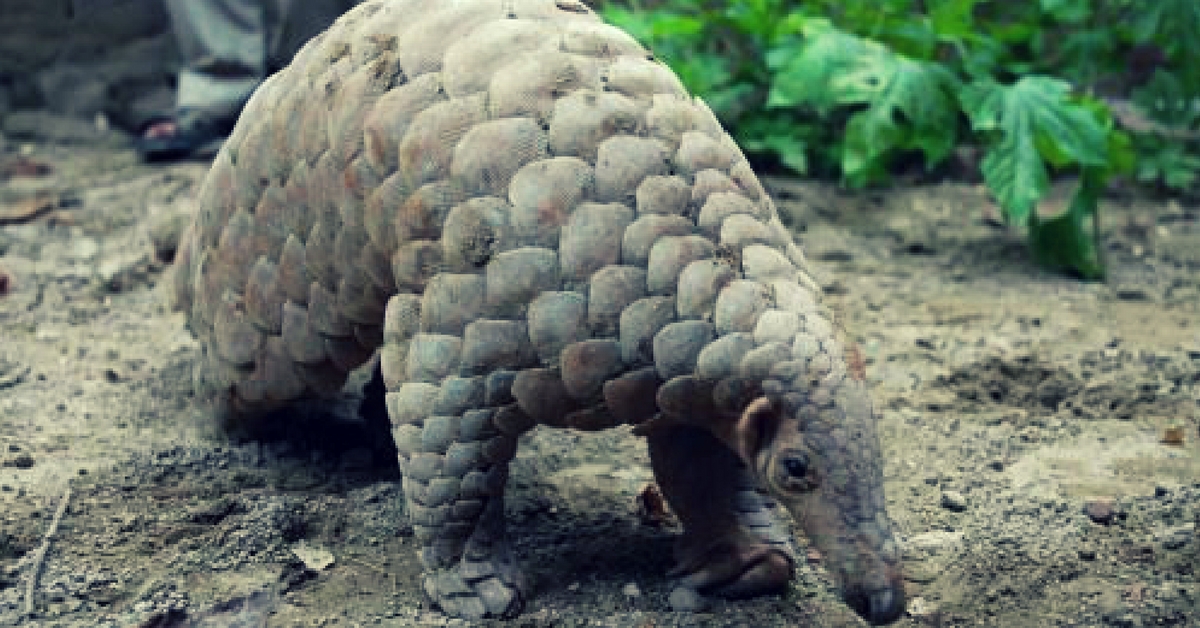 A lack of awareness of Pangolins is believed to be one of the primary reasons that poachers have been able to effortlessly traffick the scaly mammal
A lack of awareness of Pangolins is believed to be one of the primary reasons that poachers have been able to effortlessly traffick the scaly mammal.
Pangolins, also known as 'scaly anteaters,' are the only mammals to be completely covered in scales. Their distinct features include long powerful claws that they can dig holes with; a long sticky tongue, that can sometimes be longer than their entire body and of course, the overlapping scales that cover their body. Eight species of pangolins have been identified by the International Union for the Conservation of Nature (IUCN) and India is home to two of these species: the Indian pangolin (Manis crassicaudata) and the Chinese pangolin (Manis pentadactyla). Both species are protected under Schedule I of the Wildlife Protection Act 1972.
The Indian pangolin is listed as 'Endangered' on the IUCN Red Data List whereas the Chinese pangolin is listed as 'Critically Endangered.'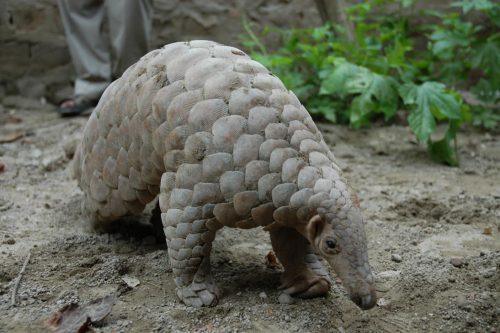 With the exception of wildlife experts, not many know about the existence of this remarkably elusive species. The support they deserve is minimal compared to the support other widely trafficked species like elephants and tigers have amassed in our nation. Given the plight of pangolins, it is imperative that we question why some species are given more importance than others.
A pangolin's unique scales serve the purpose of protecting it in the wild and it is saddening to know that the same scales are the cause of their being trapped and poached in large numbers.
When wild cats (like tigers and lions) come hunting, pangolins roll up in a ball, banking on their scales to provide them protection. Their name literally means 'something that rolls up' in Malay and thus the pangolins save themselves by using this mighty natural defense mechanism. However, unlike wild cats, poachers can easily capture them by setting up nets and traps. Today, the Pangolin is one of the most trafficked and endangered of species, and is constantly fighting for survival.
Despite strict and binding laws and regulations, such as the Convention on International Trade in Endangered Species of Wild Flora and Fauna (CITES) prohibiting such trade, pangolins are becoming an increasingly popular species among poachers, due to the ease of poaching them, and the unawareness about the species among authorities and the general public.
According to Wildlife SOS co-founder, Kartick Satyanarayan, not many people know about the existence of such a creature. As a result, awareness about poaching and trafficking of pangolins and need for their conservation, is also severely lacking. These reasons are boosted by the increasing demand for the species, along with a rise in the buying and selling prices of the same.
Pangolins are smoked or dug out of their burrows and dipped in boiling water. This is done in order to extract their much-in-demand scales.
It is an organized trade in India with villagers helping poachers locate the pangolins. Code names such as 'football' are often used for the poor unassuming creatures.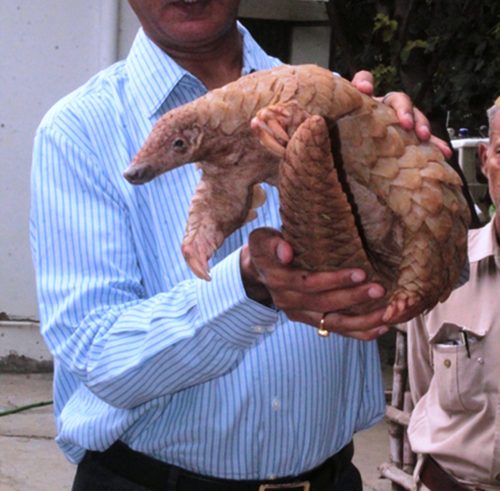 India is, unfortunately, becoming a major supplier of pangolin meat and scales across illegal markets in China, Vietnam and Thailand. There is a great demand for pangolin meat in Southeast Asian countries, where it is a delicacy. Moreover, their blood is believed to have aphrodisiac properties and their scales are used in traditional oriental medicine to 'cure' various diseases, including headaches, asthma and certain cancers.
Local trade of pangolin meat and scales have also been reported in the states of Andhra Pradesh, Kerala, Tamil Nadu, Orissa, Manipur, Tripura, Assam, Nagaland and West Bengal.
Studies have found that pangolins reach sexual maturity at the age of two and only give birth to one offspring throughout their lives. Some instances in Africa suggest that some pangolins may give birth to two, or even three 'pangopups.' This may be cited as one of the reasons why halting the poaching and trafficking of this species is of great importance.
Recent news reports suggest than pangolin trafficking is on an alarming rise.
Between 2005 and 2014, nearly 30,000 imports of pangolin products to the U.S.A. were confiscated by authorities. In a shocking incident in October 2015, customs officials in China's Guangdong Province seized 414 boxes containing over 2,700 pangolin carcasses. On June 30th 2016, roughly four tones of pangolin scales were found in Hong Kong. The shipment was originally declared as '1260 bags of sliced plastic.'
The latest raid to take place in India was in the state of Madhya Pradesh on May 24th, 2016. The Wildlife SOS team, led by Kartick Satyanarayan, joined forces with the Madhya Pradesh Forest Department and the Wildlife Crime Control Bureau to conduct an undercover raid to sniff out the poachers and to protect the already-endangered species.
In the operation, three poachers on a motorcycle were intercepted on the outskirts of Gwalior, as they tried to flee. Three kilograms of scales were found with the poachers.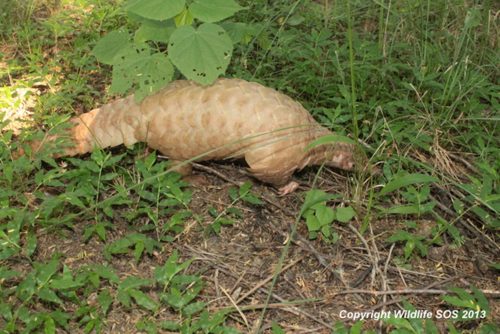 They confessed to having killed the pangolins and also admitted that they were in the process of transporting them to wildlife traffickers. They also happened to be a part of a larger trafficking network that worked within the state, as well as at the Indo-Nepal border.
Pangolins are the most widely trafficked mammal, with elephants most probably garnering the second place. The question to ask here is, why is this not a bigger conservation issue? Why have such few people heard of the word 'pangolin'? Why are these creatures so under-appreciated? And most importantly, what can we and the government do, to help resolve this issue before the Indian pangolin becomes critically endangered?
Do your bit for the welfare of animals. Click here to support anti-poaching efforts. 
Like this story? Or have something to share? Write to us: contact@thebetterindia.com, or connect with us on Facebook and Twitter (@thebetterindia).
We bring stories straight from the heart of India, to inspire millions and create a wave of impact. Our positive movement is growing bigger everyday, and we would love for you to join it.
Please contribute whatever you can, every little penny helps our team in bringing you more stories that support dreams and spread hope.