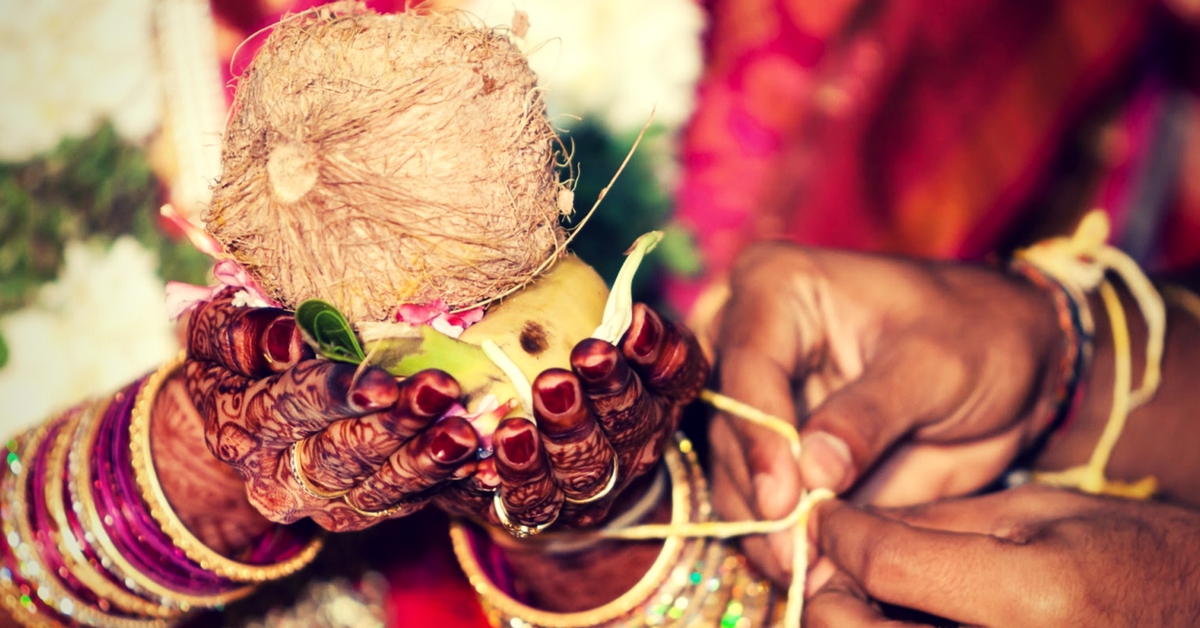 Passed by the Indian Parliament in 1983, Section 498A is a criminal law that safeguards the interest of married women, as it deals with domestic violence and cruelty towards a woman by her husband and/or his family members.
Like most young women Revati's life changed the day she became a bride in 2009. Whereas she had dreams of building a wonderful life with her husband, things didn't get off to a great start. Her parents-in-law were not too happy with the "meagre dowry" she had brought with her and even the handsome five-figure salary she made as an IT professional in Delhi was not enough to satisfy them. Within six months of marriage, the harassment and abuse started.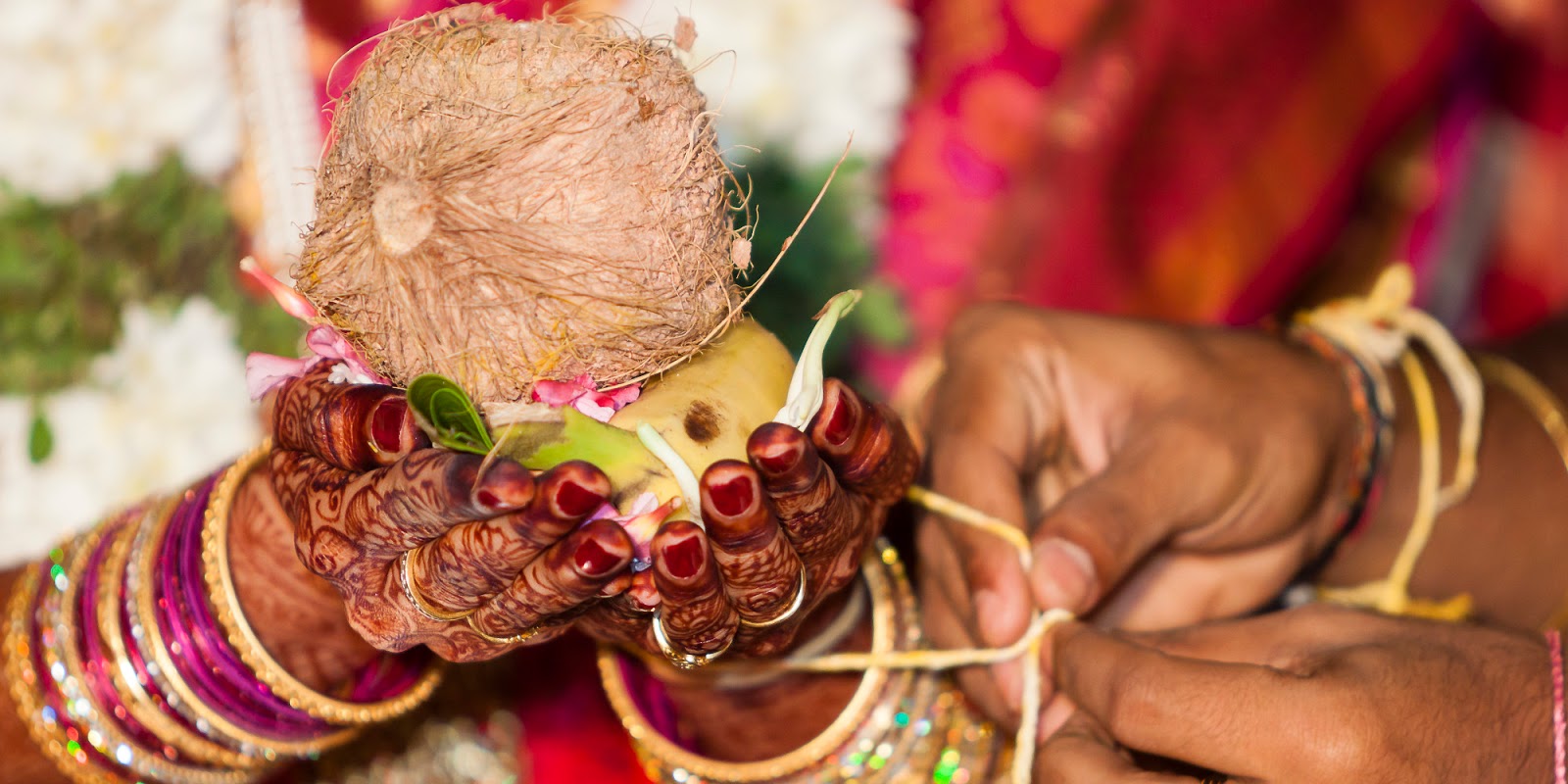 Initially, Revati did try to adjust to the situation and hoped for things to get better. But she gave up soon enough, which is perhaps why she is still around to tell her tale. "My husband and I were drawing a handsome pay packet. But my in-laws were not pleased with the dowry and would often taunt my husband. When they demanded cars and a plot I put my foot down and asked him to speak to his parents. We started fighting often," she recalls. Eventually, the verbal and physical abuse got worse. "One day, when I refused to call my parents and ask them to gift him a car he hit me so badly that I broke my hands and collar bone. Later, I lost my job. That forced me to go to the police," she shares.
Revati decided to file a case under Section 498A of the Indian Penal Code (IPC) going against the advice she received from her family and friends. After two months of investigations her husband was taken into custody and after five years of marriage, three of which were spent battling in court, she got a divorce. "My parents had told me to bear everything till my younger sister got married but there is only so much one can endure. I 'dared' to take legal action and that's why I am alive," says Revati, who moved to Bengaluru last year.
Passed by the Indian Parliament in 1983, Section 498A is a criminal law that safeguards the interest of married women, as it deals with domestic violence and cruelty towards a woman by her husband and/or his family members. Offence registered under this section is cognizable, non-compoundable and non-bailable with a provision for immediate arrest of the accused. Nonetheless, access to justice has only gotten tougher for women like Revati, ever since efforts to amend the law to make the offence compoundable and bailable have gained ground.
These proposed changes have made things worse because it has led to a noticeable change in the attitude of the law enforcement agencies.
Rekha's miserable experience tells all. "After three years of marriage, my husband wanted my parents to give him Rs 5 lakh so that he could sponsor the honeymoon of his newly-wed sister. When they were unable to give the money he resorted to beating me. His aggression increased and one day he tried to strangle me. Fortunately, my neighbour came to my rescue. Despite my severe wounds the police refused to take action and asked me to reconcile with my husband! What should I do to get justice? Do I have to die to prove that my case is genuine?" questions a deeply distressed Rekha. Ever since she lodged the police complaint some months back, Rekha has been hiding at her relative's place because her husband has threatened her with dire consequences.
Of course, there are many women today who are being made to run from pillar to post to seek justice because they 'dared' to stand up against dowry harassment. According to women's groups working on this issue, whereas earlier the police was at least open to taking quick action once an incident came to light, increasingly, they are reluctant to even book a case under Section 498A even if the complainant comes to them in a pitiable condition. This has been a severe setback for women survivors of domestic abuse.
Rights activists and legal experts unanimously declare the changes in Section 498A as regressive and against the very purpose for which it had been introduced. Indira Jaising, former Additional Solicitor-General, points out, "This law gives protection and relief to a harassed woman and should continue in its original form. Violence against women is a violation of human rights. There must be no compromise on that." Significantly, a large number of women continue to suffer domestic violence – physical, sexual, verbal, emotional, mental, et al – at the hands of their husband or the marital family. As per National Crime Records Bureau (NCRB) data, on an average, 8,800 dowry deaths and domestic violence cases are booked every year. This is apart from all the cases that simply go unreported.
One of the reasons being offered in support of the dilution is the so-called rise in false dowry harassment charges. In fact, this argument has been supported by the Supreme Court (SC), which issued an order in July 2014 preventing the arrest of the husband or his family members till there were sufficient and valid reasons. Delhi-based lawyer Sunita Thakur opines, "There is a need to carefully examine and analyse the data regarding these cases of misuse. For instance, cases that end up in settlement are also listed under the category of false cases. So inferences cannot be made merely on the basis of the numbers recorded. Generally, in the instances of the so-called misuse of 498A, we have observed that the woman is not even aware of the provisions of the law and has little or no knowledge of its possible outcomes."
Recalling one such case Thakur shares, "The woman was a victim of domestic violence and all she wanted was a divorce. Yet, the police sent her back to her husband. Finally, her lawyer suggested that she file a case under Section 498A as it was the only way to get a divorce. Being uneducated, she was unable to understand the implications of this."
The ground reality is that it is not easy to file a domestic violence complaint let alone gain a conviction largely due to the fact that there is an inherent bias in the system toward women who are 'audacious' enough to want to complain against their husbands. Added to this are irregularities in police inquiry. In fact, Justice Prasad's SC order clearly states that the police do not follow the guidelines on arrests under Section 41 Criminal Procedure Code (CrPC). Then how can women alone be responsible for the alleged 'misuse'? The onus lies with the investigating officer as well.
Police officials do concede that there are times when the lack of evidence does lead to the building of false cases. A senior woman police official in Delhi, on the condition of anonymity, observes, "The police is usually caught between two families and when educated people are involved tracking the crime gets tougher. Whenever a case of domestic violence comes to us, we advise the woman to come to a compromise and send her back to live with the person. It's only Section 498A that really empowers her today. If provisions of the domestic violence law are well-defined and more gender-sensitive, and the trials are fast-tracked any misuse of 498A will automatically come down."
For women who anyway have to fight tooth and nail for their rights and dignity, discrediting complaints under Section 498A is a gross human rights violation. Thakur concludes, "When someone tries to kill another person, Section 307 ensures justice. But when the person trying to murder a woman happens to be her husband, she is expected to go back to him. Where is the justice in that?"
(* The names of female survivors have been names changed to protect their identity.)
Like this story? Or have something to share? Write to us: contact@thebetterindia.com, or connect with us on Facebook and Twitter (@thebetterindia).
We bring stories straight from the heart of India, to inspire millions and create a wave of impact. Our positive movement is growing bigger everyday, and we would love for you to join it.
Please contribute whatever you can, every little penny helps our team in bringing you more stories that support dreams and spread hope.