It gives us pleasure to introduce our second guest writer, Utkarsh Joshi. Utkarsh is an IT professional and a budding entrepreneur. He belongs to Dehradoon, Uttaranchal and has an Engineering degree from the Vellore institute of Technology and an MBA from the Indian School of Business, Hyderabad. Having studied, worked and stayed in a number of places across India and having interacted with people from across the country, Utkarsh is a strong believer in the diversity and opportunities that India has on offer. Through this platform he is looking to create more believers in the experiment called India. His interests lie in Music and Writing.
In his first article for The Better India, Utkarsh explores the new trends that can be seen in the ongoing elections and the greater emphasis on youth.
Youth and 'e'lections 2009 by Utkarsh Joshi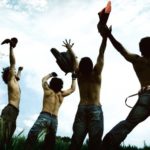 From April to May 2009, more than 700 million eligible voters will cast their vote in India's 15th general elections. But elections 2009 are different from the other elections we have had so far, and how! A majority of voters this time around belong in the age group of 18-35 years with many voters casting their vote for the first time. And this has forced a change in the way these elections have been approached by all the stakeholders. An unprecedented number of online ventures are augmenting the campaigning, informational and voter registration activities – making this election move away from the traditional methods employed so far.
Not only has election campaigning has been happening online – keeping in mind the media preferences of the youth; a number of online initiatives are aiding these voters – first time or otherwise, to go out and vote.
This segment is large enough to swing the votes for any political party. Thus for obvious reasons, political parties have ensured that the major theme of their campaign focuses on the youth. Election campaigning has been happening online in a big way – keeping in mind the media preferences of the youth. Online blogs and social networking sites like facebook and orkut are abuzz with political parties and candidates forming profiles and reaching out to voters. These initiatives are ensuring that these voters are being reached and their opinions heard – not only by the political parties but by other voters as well.
A number of ventures have ensured that first time voters know more about the general elections and that they go out and register for voting. With a first of its kind partnership between and NGO and a corporate house – "jaagore.com" has tried to simplify the voting registration process while at the same time educating the youth. Online advertising and the usage of youtube support the dissemination of information online to create further voter awareness. For instance: Google has tied up with a national daily to provide comprehensive election based information for voters at this address.
With the youth being better informed and more vocal about their needs and with stakeholders going online to reach the youth – this general election should change the way Indian citizens participate in the election process. With an increased awareness of election processes and facts and just by sheer numbers – this segment is already necessitating change. Already young faces in political circles are coming to the fore – ahead of their older and more experienced peers – in order to cater to this segment of voters.
'e'lections 2009 has heralded a change. Being a young nation, this definitely augurs well for the biggest democracy in the world.
Reference: http://www.indianexpress.com/news/battle-royale-for-votes-in-cyberspace/444131/3
Image courtesy: www.yqworld.com