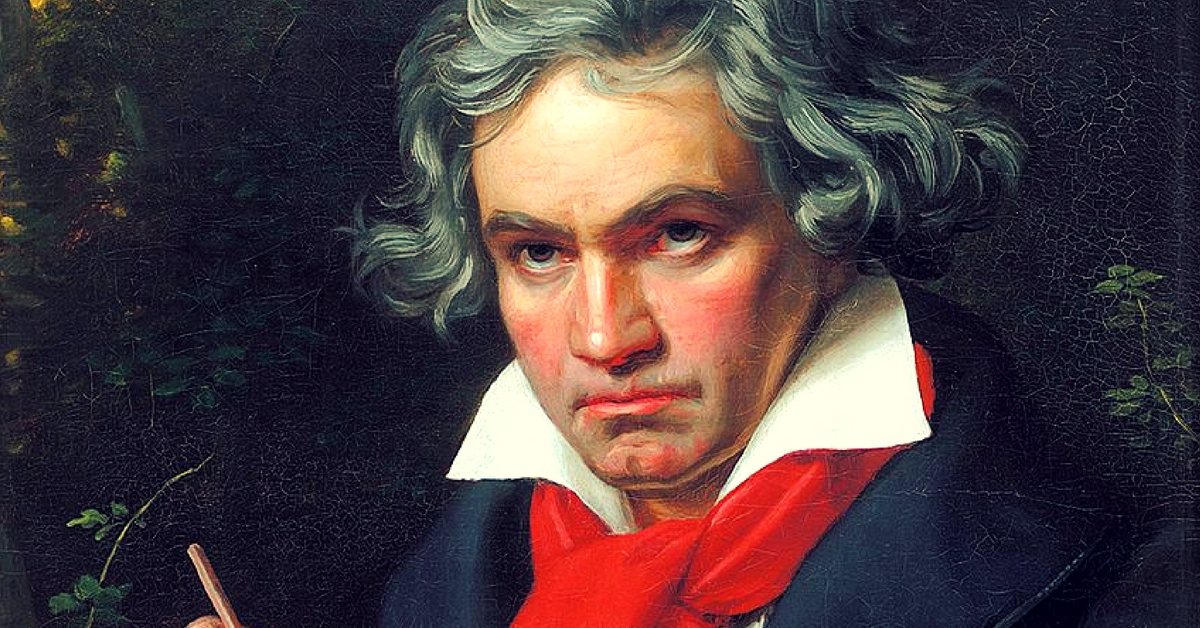 A 15-year-old tells us why choosing classical music as a high-school elective subject had some unforeseen impact on her life.
---
In the MY STORY section, we present some of the most compelling and pertinent stories and experiences shared with us by our readers. Do you have something to share? Write to us: contact@thebetterindia.com with "MY STORY" in the subject line.
---
A 15-year-old tells us why choosing classical music as a high-school elective subject had some unforeseen impact on her life.
Asked for our choice of elective subject in Class 9, I scored a complete blank while my peers rushed to fill the available spots for conventional subjects like computers and economics. Many of my previous years were spent in the ferocious stillness of nature at a remote boarding school in India, and this deliberate disengagement with the world's mundane affairs didn't quite prepare me for apparently consequential decisions like subjects and careers. During a chance meeting with the head of the music department at school, our conversation veered into how he conducted the curriculum of Western Classical Music through experiential learning rather than drab textbooks. That had me hooked. I couldn't tell a symphony from a sonata or jazz from blues, but I wasn't going to sweat it. Two years on, that choice has shaped my soul in an unexpected way.
The biographical study of composers and musicians is awe inspiring. In this constellation of the brightest stars, there's one that is distinct – Ludwig van Beethoven. Marked by triumphs as a composer and pianist, but also marred by catastrophic deafness, he defiantly overpowered thoughts of suicide to compose potent and obsessive masterpieces such as Eroica and the Fifth Symphony, the best music known to mankind.
Scholarly dissections of Beethoven's life and works are abundantly available. Personally, these lessons from the study of his life will sail with me as I charter into choppy waters.
1. Courage over Conformity :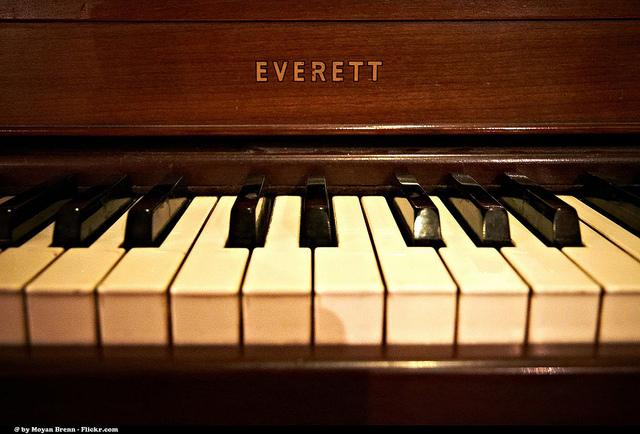 Beethoven's compositions bent every existent rule of classical music. When he composed the Piano Trio in C Minor, his then teacher, Haydn, urged him to change it claiming it was too complex and beyond the comprehension of even the well-initiated Viennese audience. Beethoven was insistent. His capacious piano sonatas with strange syncopations and extreme shifts in notes demanded a more robust and resonant instrument. Thus, the modern piano was created. Music conductors tossed away Beethoven's manuscripts as being impossible to conduct, but Beethoven's defiance has now made conducting an art. Orchestral members walked out of practice sessions in response to the ferocity of Beethoven's audacious demands for perfection. Today, the musician's platform is the stage of magic and revelation.
2. Courage over Destiny :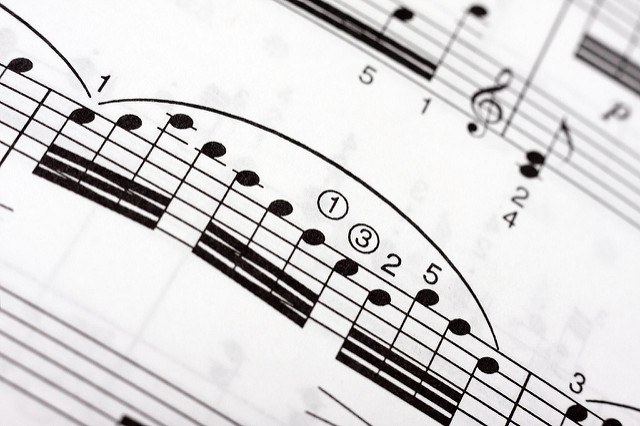 "I shall seize fate by the throat; it shall certainly not bend and crush me completely," Beethoven said in a letter to his friend, F G Wegeler, when he learned of his impending deafness. Despite contemplating suicide, Beethoven was stubborn, unyielding and defied destiny by continuing to compose. His deafness made him an outcast in Europe until he re-emerged with the bewilderingly brilliant Ninth Symphony.
3. Courage over Adversity :
Beethoven strived and survived an abusive alcoholic father as a child, a futile search for love as an adult, an acrimonious custody battle for his nephew in his later years to produce harmony that reinforces my faith in the indomitable human spirit. The final movement of his Ninth Symphony contains Friedrich Schiller's "Ode to Joy" — verses which describe the power of joy to uplift humanity. Having seldom had joy himself, Beethoven's musical adaptation of the poem is more powerful in music than in words.
4. Courage to stand by Principles :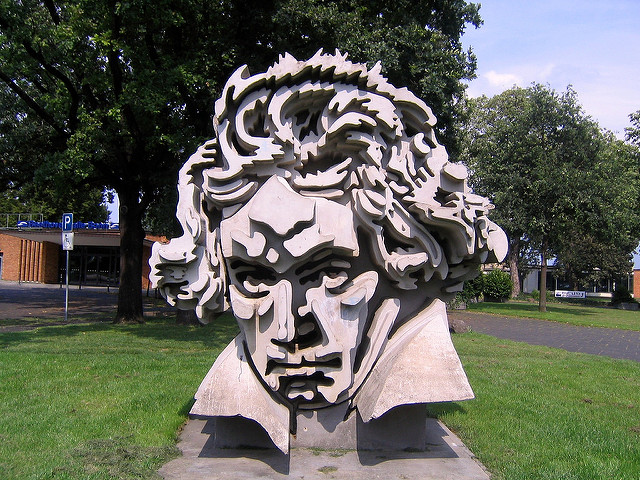 Initially dedicating Symphony number three to Napolean Bonaparte, who Beethoven idolized for being a revolutionary, he changed his mind on learning that Bonaparte had crowned himself King of France. Standing by his hatred towards despotism, Beethoven was unwavering in his principles. Today, we know this symphony as 'Eroica', a dedication to the anonymous hero of the revolution.
5. Courage for Humanity :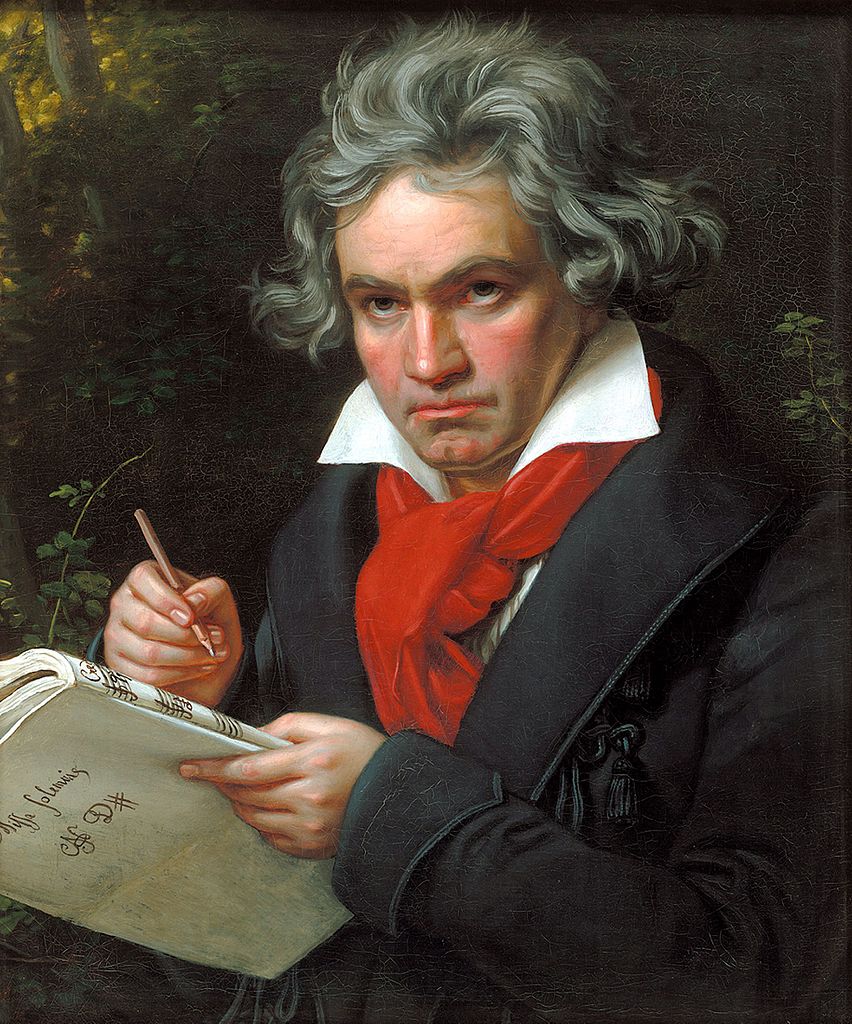 Source: Joseph Karl Stieler [Public domain], via Wikimedia Commons
Beethoven's music is an embodiment of his faith in humanity – his Opus Magnum Fifth Symphony is a story of persistence, strife and ultimate victory of mankind over every adversity. It is Beethoven's biography set to music. Beethoven could not hear the world, but he firmly believed in it.
The world is a smithy where the brutal furnace of mores and norms will relentlessly trying to forge us into convenient moulds, but the human spirit is empowered to break free from such entrapments and to forge a masterpiece out of our life. Shun the highways that promise 'success' and walk the dust-laden fields instead, and at the unknown horizon you will meet yourself.
-Viksha Madhu
Like this story? Or have something to share? Write to us: contact@thebetterindia.com, or connect with us on Facebook and Twitter (@thebetterindia).
About the author: Veeksha is a 15 year old budding spoken word poet & an ardent lover of music. She firmly believes that literature and the arts empower humanity
We bring stories straight from the heart of India, to inspire millions and create a wave of impact. Our positive movement is growing bigger everyday, and we would love for you to join it.
Please contribute whatever you can, every little penny helps our team in bringing you more stories that support dreams and spread hope.