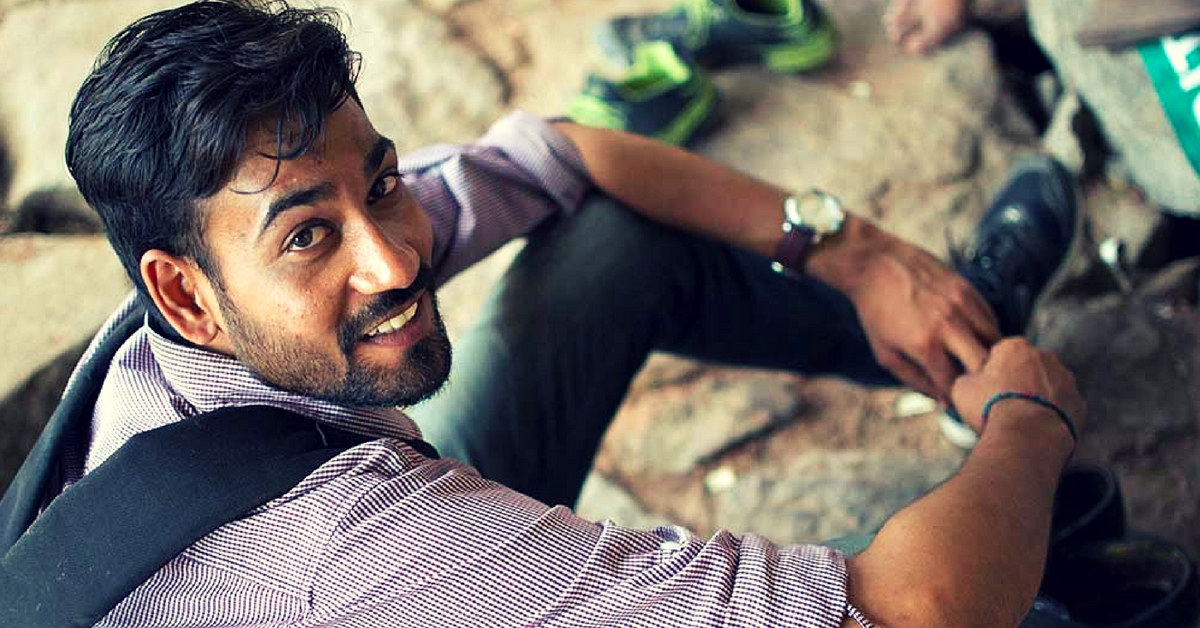 An MBA dropout, Rahul Karanpuriya is on a 52-week-long journey across India to discover 52 innovators and individuals who are making a difference by choosing alternative careers that benefit the planet.
An MBA dropout, Rahul Karanpuriya is on a 52-week-long journey across India to discover 52 innovators and individuals who are making a difference by choosing alternative careers that benefit the planet.
Rahul Karanpuriya is a man on a mission; a mission to meet, spend time with and learn from 52 innovators and individuals who have taken the path less travelled as they chose careers that would help them contribute to the planet. The journey will see Rahul travel across the country over 52 weeks.
The Traveller
Rahul Karanpuriya, a former student of the Swaraj University, set out on a unique journey last year.
An MBA dropout, Rahul realised at an early age, that he could not stay put in one place for too long, and so he clubbed his two passions together — travel and innovation — to give birth to a project called 52Parindey. Through this project, Rahul celebrates those heroes who are living a conscious life through dying or alternate careers.
He is on the lookout for people who are making a difference for themselves and the planet, by living their lives 'consciously' and choosing eco-friendly, alternative careers.
He set out on this journey in November 2015 and, over a period of 9 months, has met almost 30 innovators who are engaged in alternate vocations that are not mainstream but are extremely earth friendly. He has travelled using public transport like state buses and Tier III trains, and has covered states from the northern Himachal Pradesh, Haryana and Rajasthan to the southern states of Goa and Tamil Nadu. His journey continues even today.
Rahul spends one week with each innovator, living with them, learning their vocation and understanding their way of life.
The Innovators
Armed with a couple gadgets (a video camera, a mobile phone, a laptop and a hard drive) and a dream, Rahul started his journey in Udaipur, where he met Rohit Jain, an IT graduate, who has lived with locals and tribals in Gujarat and Rajasthan to learn the traditional methods of farming. Rohit dreams of making Udaipur a 'toxic-free city.'
During the course of his journey, Rahul also met Shanti Nayak, a folklore conservationist from Honavar, Karnataka.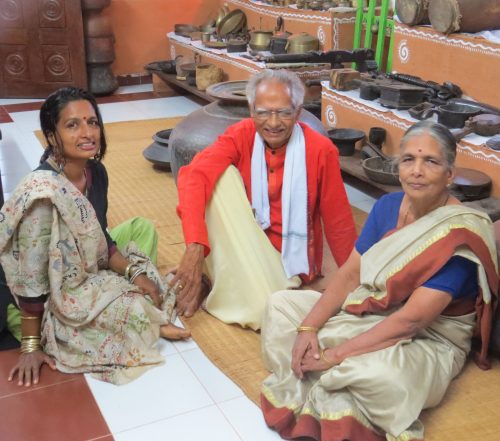 For the last 50 years, she and her husband have dedicated their lives to the preservation of traditional knowledge in the form of folklore that has been collected over the years.
Malhar Indulkar works for the protection of the Vashishta River in Chiplun, Maharashtra. From a very early age, Malhar was able to understand problems faced not only by the fishermen, but also by the marine life. He has since found various solutions to protect the river and conserve otters.
Dinesh Gurjar is more than 60 years old. He used to once deal in narcotics and arms for the Mumbai underworld. Today, he is an organic farmer who encourages farmers in and around his village to adopt organic farming for a healthier future.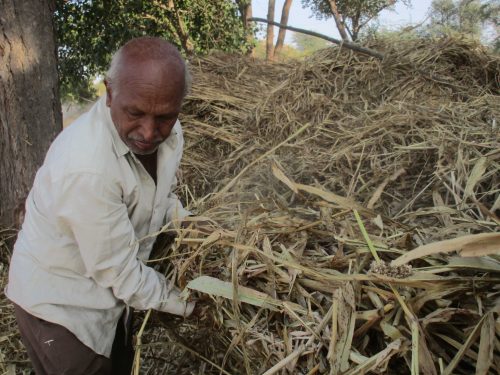 The Message
Rahul's journey through the country brings to light the passion people have for the work they do. Rahul, being a youth himself, understands how many youngsters are unhappy with their mundane desk jobs and end up living in a state of confusion. All the innovators he meets are a source of inspiration, mainly because they have followed their passion, breaking away from the mainstream and living sustainable, eco-friendly lives. From eco-architects, organic farmers and alternate educationists to waste management experts, folklore conservations and storytellers, Rahul has covered innovators across various vocations.
When asked why he set out on this expedition, Rahul says he has a selfish motive: he wants to be happy, and see others happy.
"The current system makes us dumb, and does not allow us to be alive", says Rahul, who believes in the philosophy of 'alivelihood.'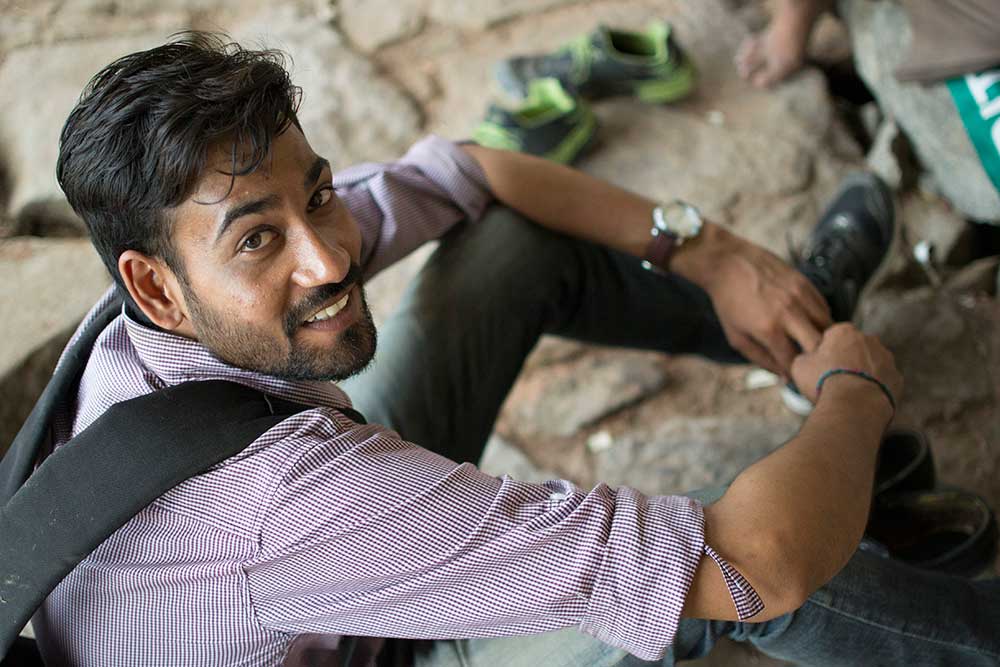 52 Parindey is a CC license project that has been funded by the Digital Empowerment Foundation and is supported by the Swaraj University.
About the author: Aayushi Maira is a former Gandhi Fellow who worked in government schools in the tribal belt of Udaipur. She currently works with Digital Empowerment Foundation with the Media and Communications team; and can be reached at aayushi.maira@defindia.org.
Like this story? Or have something to share? Write to us: contact@thebetterindia.com, or connect with us on Facebook and Twitter(@thebetterindia).