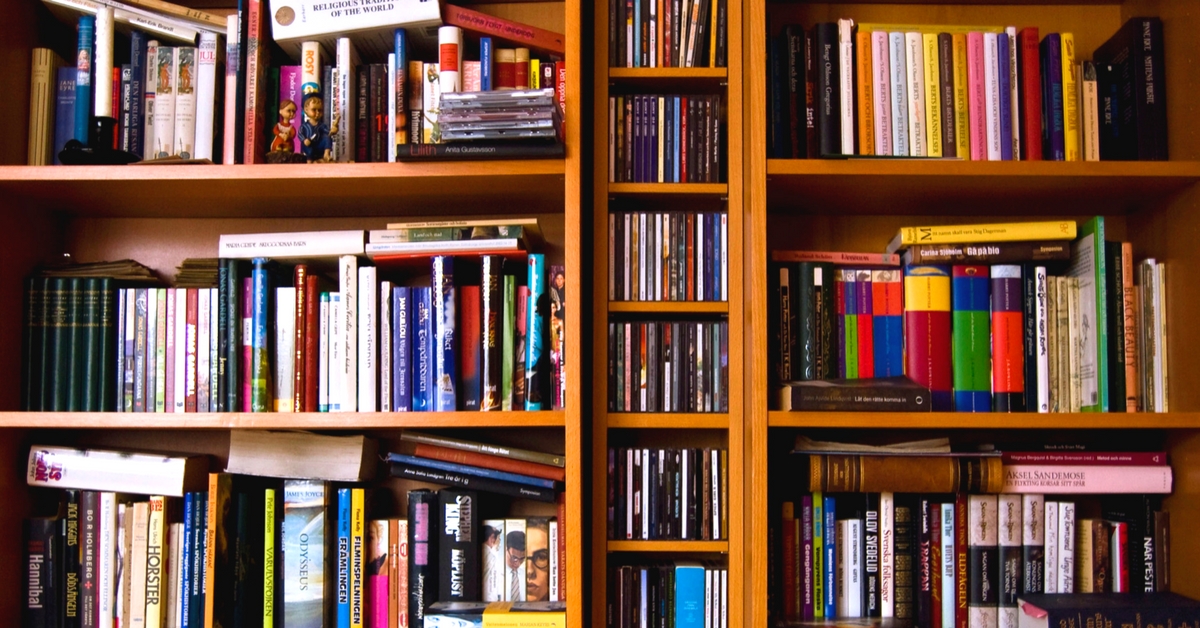 More than 17,000 members, daily book deals with amazing discounts and a super vibrant community of book-lovers who just can't stop discussing all things books – welcome to the Book Deals for Broke Bibliophiles group on Facebook.
More than 17,000 members, daily book deals with amazing discounts and a super vibrant community of book-lovers who just can't stop discussing all things books – welcome to the Book Deals for Broke Bibliophiles group on Facebook.
"I started the group after a long weekend when I bought many books at incredible discounts. Later, I came to know that a few friends in my office had bought the same books at twice the price. This is when it struck me that my habit of constantly browsing for books on e-commerce websites could be beneficial to other bibliophiles who didn't have time to scour the net for deals," says the admin of a Facebook group called Book Deals for Broke Bibliophiles. He prefers to be addressed by the name Broke Bibliophile and the group members fondly call him Broke.
Being a "compulsive book hoarder," Broke usually browses through e-commerce websites looking for book deals for himself. He shares whatever he finds on the group.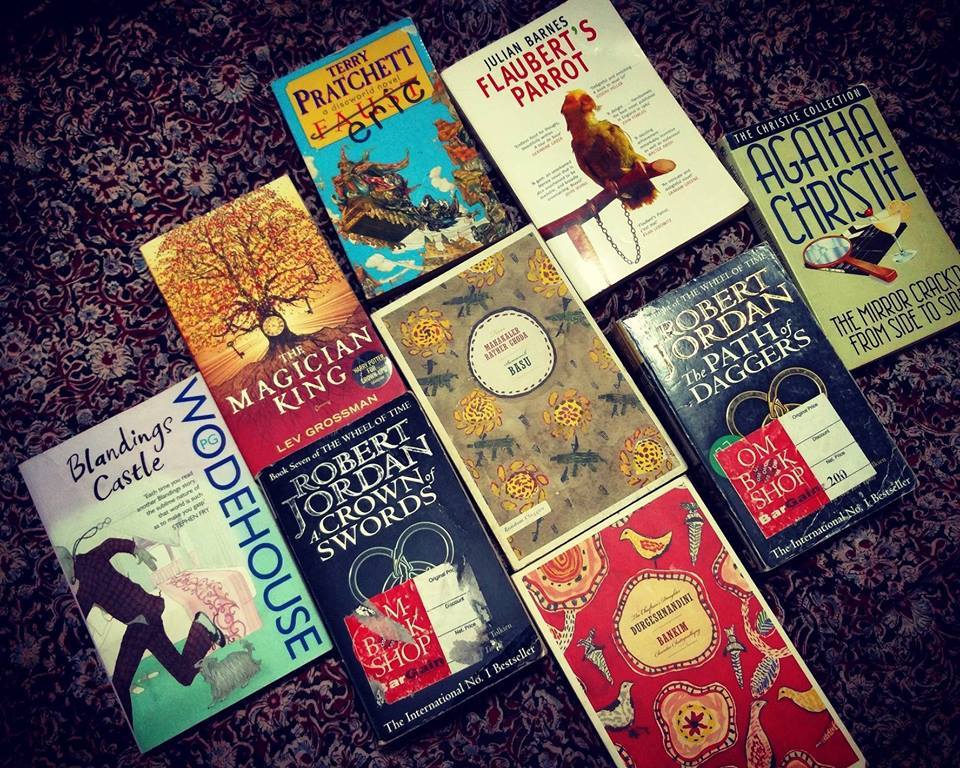 When members purchase by clicking on those links, he earns a small percentage as affiliate commission from the website. "It's a win-win for everyone: people who don't have the time to browse for deals and for me as I end up getting some reward for the effort," he says.
There was a time during the initial days of the group when Broke thought of closing it down because there was almost no activity. But it grew to become 3,000-member strong in a year, and in just eight months from then over 14,000 new members joined in.
As Broke correctly puts it, the group has since evolved from being a platform where people come just to discover deals to being a close-knit community of book-lovers who dedicate some time every day for group activities. They participate in read-a-thons, in which the people read the same or different books in a certain timeframe and then discuss then on the group; share poetry, music and book quotes; indulge in interesting conversations; and so much more. Members read all kinds of books – ranging from fiction to children's stories, and poetry to non-fiction. "It's a place where we feel we belong, especially after a lot of us struggle to have similar conversations in our social circles… It's also humbling to see how much you have not read and how little you know," he says.
Then there are those people who re-discover the magic of reading after losing touch with it because of their busy schedules. The group and its members remind them of the good old days when snuggling with a book on a rainy afternoon used to define bliss.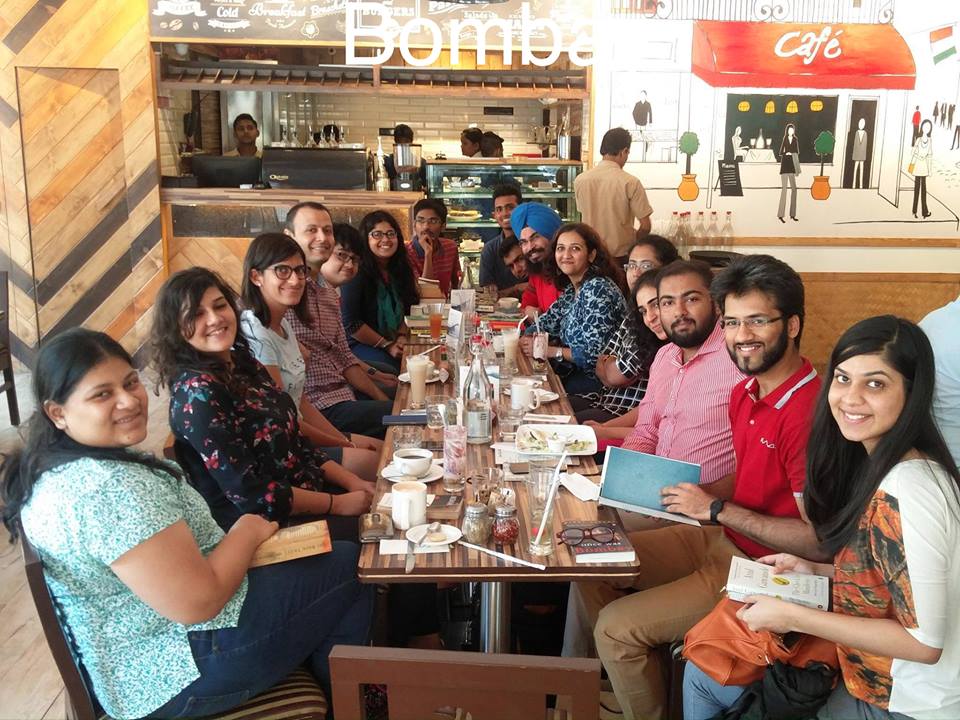 "Many people write to me saying how 'getting back to reading' has affected them in positive ways. Members also tell me about how they discovered a book through the group and how it was just the thing they needed in their lives at that point in time," says Broke.
He once shared this quote from Neil Gaiman's Sandman on the group: "You are mortal: It is the mortal way. You attend the funeral, you bid the dead farewell. You grieve. Then you continue with your life. And at times the fact of her absence will hit you like a blow to the chest, and you will weep. But this will happen less and less as time goes on. She is dead. You are alive. So live." A few months ago someone messaged him saying the quote helped him to start living again after he lost his fiancée in an accident. "People talk about fiction changing lives. I guess in this case it actually did," says Broke.
Through continuous discussions, group members also came up with the idea of starting Broke Bibliophile book clubs in their cities. The idea caught on in no time and now there are book clubs in Bengaluru, Noida, Mumbai, Delhi, Hyderabad, and many other places. Virtually each club has its own Facebook group too. "I can't claim even a percent of credit for the clubs. I have done nothing except assist members, by way of the group, to seek like-minded people. Everything has happened because of the brilliant work of local coordinators and the wonderful members. I honestly thought the clubs would not continue after two or three meetings. But I am so glad they proved me wrong," says Broke.
Members love the deals posted on the group. This is clear from the discussions around how they have piles of unread books just because they end up purchasing so many. The situation is no different with the admin too: "I have put some 68 books that I need to finish this year on my bedside, to force myself to read them," he says.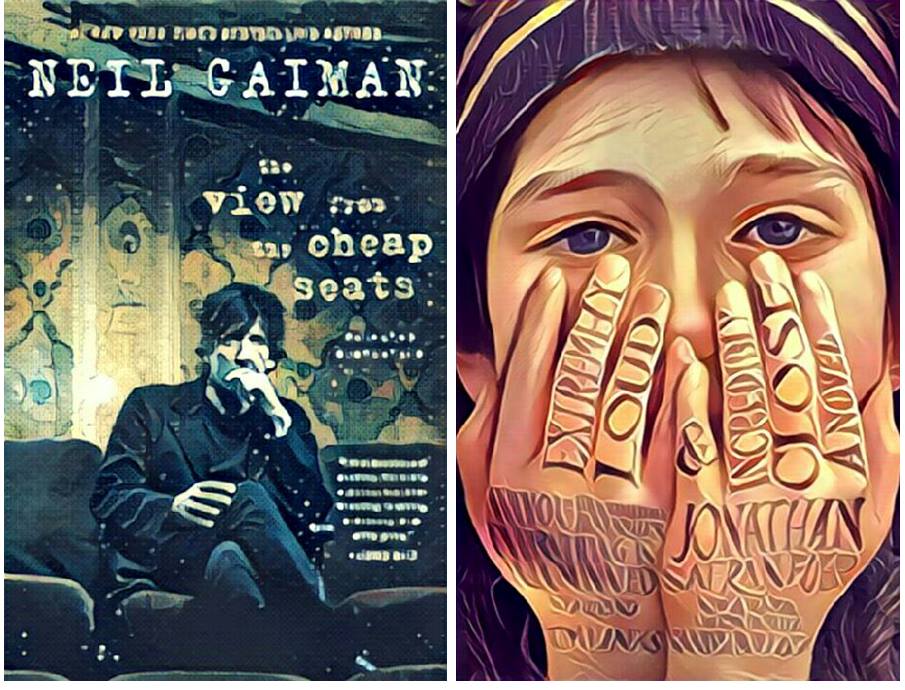 Ask him about his all-time favourite book and the bibliophile in him gushes with many names – "Ah, that's a tough one. My initial readings consisted of devouring Nagraj comics. I still have a soft spot for them. Being from a small town, that's what I had access to in the name of literature, apart from Hindi/English textbooks that I would finish within a couple of days of receiving them. Then I moved to a different school in Class 9, where I discovered the magical world of the school library. Jefferey Archer and Sidney Sheldon (and yes Harry Potter) made me fall in love with the longer book form. But if I have to select something that has impacted me the most, it has to be the Sandman series by Neil Gaiman. It gave me hope during the darkest periods of my life."
Although Broke has shared many brilliant quotes in the group, his personal favourite is not a book quote but David Foster Wallace's commencement speech This is Water. Says Broke: "I go back to it again and again. I listen to it when I am irritated with people around me who have just been living their lives. I need it when after a promotion or pay-hike I somehow think that I have become the centre of the universe and am entitled to everything in the world. I need it when I'm obsessed (not passionate) about something and just refuse to acknowledge it. It helps me calm down after a long day at work."
As someone who used to buy expensive books without discounts during his college days, Broke says he "gets a major high" from the gratitude he receives from people who are able to buy cheap books with his help.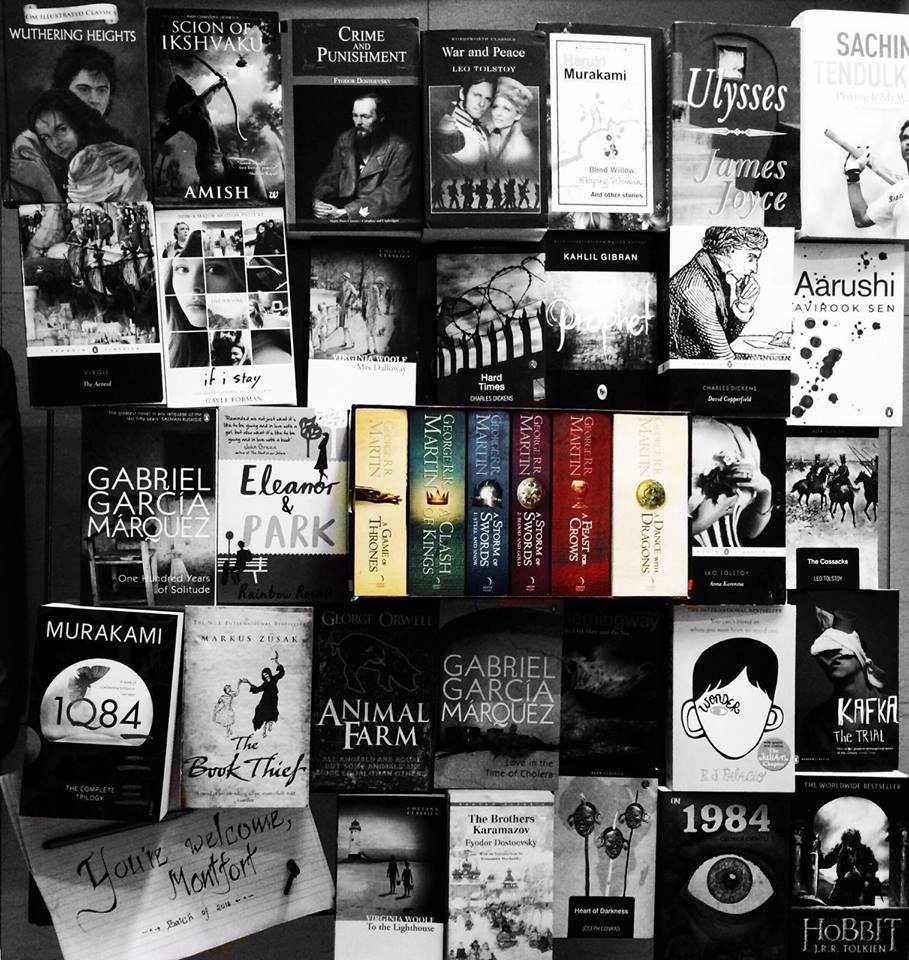 "The group members are wonderful. I have never felt happier doing anything else. Lots of love and squishy hugs to all of them; they help me learn new things every day and help me become a better person" he concludes.
Featured image credit: netzanette/Flickr
Like this story? Or have something to share? Write to us: contact@thebetterindia.com, or connect with us on Facebook and Twitter (@thebetterindia).
We bring stories straight from the heart of India, to inspire millions and create a wave of impact. Our positive movement is growing bigger everyday, and we would love for you to join it.
Please contribute whatever you can, every little penny helps our team in bringing you more stories that support dreams and spread hope.